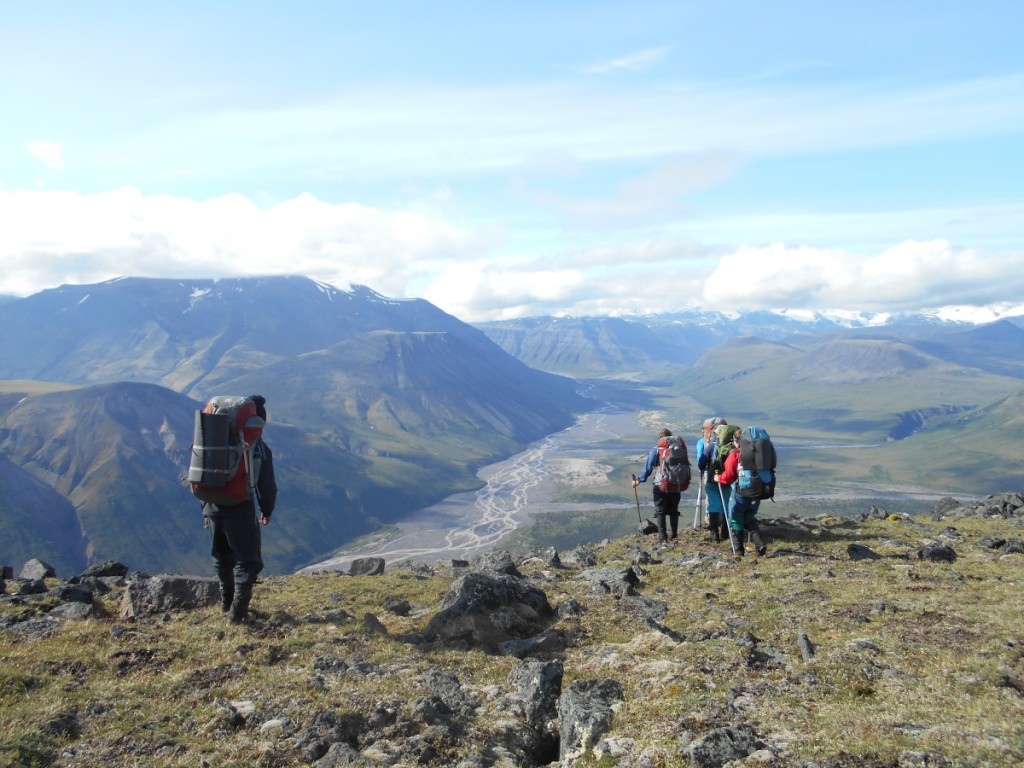 America's federal public lands are an amazing resource for all kinds of recreation—but how much do you know about the different kinds of public land and its history?
Why Learn about Land Management?
Understanding land management is key to any type of outdoor recreation, whether you're snowmobiling or rock climbing, horsepacking, or going for a hike.
In part, it's important to know the fundamentals of how we manage and regulate usage.
More than that, this topic is a gateway into discussing issues that impact our environment and communities across the country and understanding their historical roots.
The History of Federal Public Lands in the U.S.
How the U.S. Government Acquired Land
Shortly after the United States was formed in the late 18th century, domestic policy focused on acquiring and privatizing land across North America and making it economically productive (think agriculture, mining, energy development, and logging). This period is often referred to as the "Era of Western Expansion."
During this time, the U.S. government acquired lands through diplomatic and military means from France, Mexico, and many Native American tribes (Louisiana Purchase of 1803, Mexican Cession of 1848). Then, to promote development and settlement on these lands, the government created incentives such as the Homestead Act of 1862, which granted settlers land in exchange for their commitment to settle it.
Underlying this expansion were many policies that institutionalized the taking of land and often violent removal of Native Americans, including the Indian Removal Act of 1830, Indian Appropriations Act of 1851, and the Dawes Act of 1887. As a result, many Native Americans were forced into entering unfavorable treaties with the U.S. government and settling in Native American reservations across the country, most notoriously in The Trail of Tears. At the levels of individuals and families, numerous Native Americans were placed in intensive religious and cultural assimilation programs designed to force them to abandon traditional identities and cultural practices in favor of Euro-American ones (source, source).
By 1887, settlers of the United States had taken over 1.5 billion acres from indigenous people—and this includes all of the public land we recreate on today.
Environmental Awareness Grows
By the turn of the 20th century, it became clear that expansionism and development had begun to threaten the environment, from sources including overgrazing cattle, the invention of barbed wire fencing that divided open ranges, dam building, wide scale timbering, and industrial mining.
In response to this ecological crisis, public land advocates like Margaret Murie, John Muir, Gifford Pinchot, Marjory Douglas, Teddy Roosevelt, and many more began advocating for protecting certain areas from privatization and industry. Although their efforts represented a new concern for resource conservation and led to a major shift in land management policies, this advocacy work was often done at the expense of Native people.
This advocacy work resulted in policies that included creating the National Forest System, passing the Antiquities Act of 1906, which allowed for the creation of National Monuments, and starting the National Park System.
Later on in the "Environmental Decades" of the 1960s-1970s, much of our modern-day environmental legislation was created, which helped solidify many of these new priorities into law. This includes the passage of legislation such as the Multiple Use Sustained Yield Act (1960), Clean Air Act (1963), Wilderness Act (1964), Clean Water Act (1972), and the Endangered Species Act (1973).
As people who enjoy these protections today, we can and should take pride in these bedrock environmental laws—at NOLS, our very own Paul Petzoldt was at the helm of pushing for legislation like the Wilderness Act—even as we understand these protected areas as a by-product of expansionist-era policies that removed Native Americans from their land, and now grapple with how to support and create policies that acknowledge and reverse this historic damage.
Who manages federal public land?
Today, there are four main federal land management agencies in the United States.
In the U.S. Department of the Interior sit the National Park Service (NPS), the Bureau of Land Management (BLM), and the Fish and Wildlife Service (FWS).
The U.S. Department of Agriculture hosts the U.S. Forest Service (USFS).
Here's our guide to what you need to know about each of the federal land management agencies.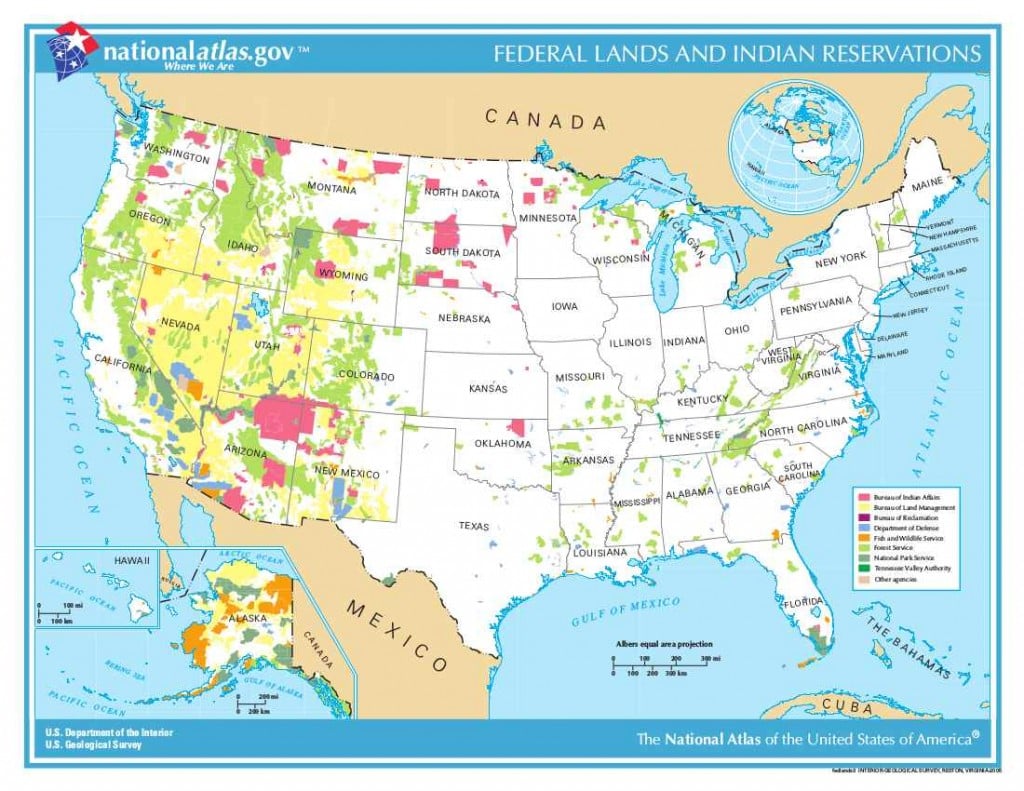 National Park Service
Purpose
To "promote and regulate the use of Federal areas known as national parks, monuments and reservations . . . to conserve the scenery and the natural and historic objects and the wildlife therein and to provide for the enjoyment of the same in such manner and by such means as will leave them unimpaired for the enjoyment of future generations."
Lands managed
The National Park Service oversees national parks, but also many other designations such as national preserves, national seashores, national recreation areas, and more. National parks are designated by an act of Congress. However, the President has the power to designate a national monument from any land owned by the federal government. In the past, presidents have used this power to set aside lands that would later become national parks, including the Grand Canyon.
What you should know
Check the rules of each park before you arrive, as each may have its own regulations to protect wild areas. Parks generally will allow fishing, but not hunting. Sometimes, a separate but adjoining national preserve will allow hunting. Also, check the backcountry rules of a park before visiting, as many parks have guidelines for backcountry visitors.
Challenges
Allowing current visitors to enjoy the national parks while still preserving those lands for future generations. As traffic to the national parks increases, parks must come up with innovative ways to reduce the impact of visitors. At the same time, they must accommodate a wide range of user groups with diverse interests, abilities, and experiences.
Fish and Wildlife Service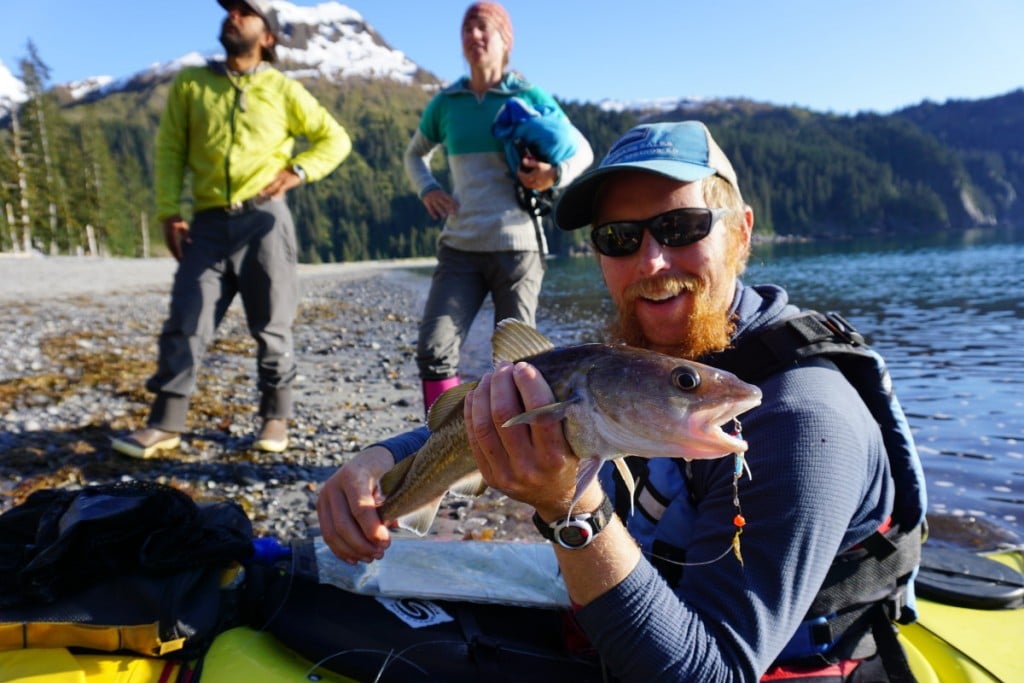 Purpose
"Work with others to conserve, protect and enhance fish, wildlife and plants and their habitats for the continuing benefit of the American people."
Lands managed
The Fish and Wildlife Service is in charge of the National Wildlife Refuge System, which consists of refuges, wetlands, and other special management areas. This agency also operates national fish hatcheries, fishery resource offices, and ecological services field stations.
What you should know
Though wildlife refuges are public lands, the FWS prioritizes conservation over recreation. That means you may be restricted in where you can visit, though certain activities such as fishing, hunting, farming or even oil and gas drilling may be allowed depending on the management plan in place.
Challenges
Determining which populations and species to prioritize, and on what timescale. Urban encroachment and habitat fragmentation and degradation.
Bureau of Land Management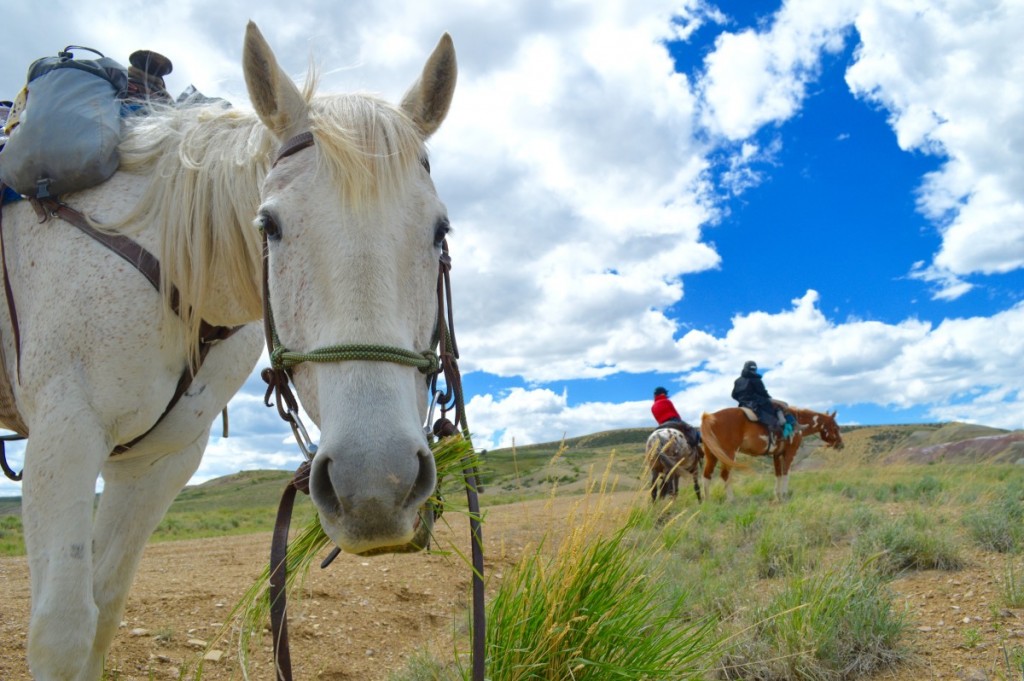 Purpose
"To sustain the health, diversity, and productivity of America's public lands for the use and enjoyment of present and future generations."
Lands managed
The Bureau of Land Management oversees more public lands than any other agency, mainly in the western states. If USFS lands are typically characterized as forested lands, and in the west often at higher elevations, BLM lands could be characterized typically as lowlands; deserts, plains, sagebrush steppe, and foothills, though many exceptions exist.
What you should know
The BLM must balance a wide variety of uses, including grazing, resource extraction, recreation, timber, and wildlife conservation. A wide variety of recreation may be permitted that may not be allowed on other public lands, such as off-road vehicle use, hunting, hang gliding, and even BASE jumping. However, restrictions and uses can vary depending on the type of land and management plan, so check the rules in your specific area before heading out.
Challenges
As a "multiple use" agency, the BLM balances recreation uses with more traditional uses such as grazing, mining, and timber production.
National Forest Service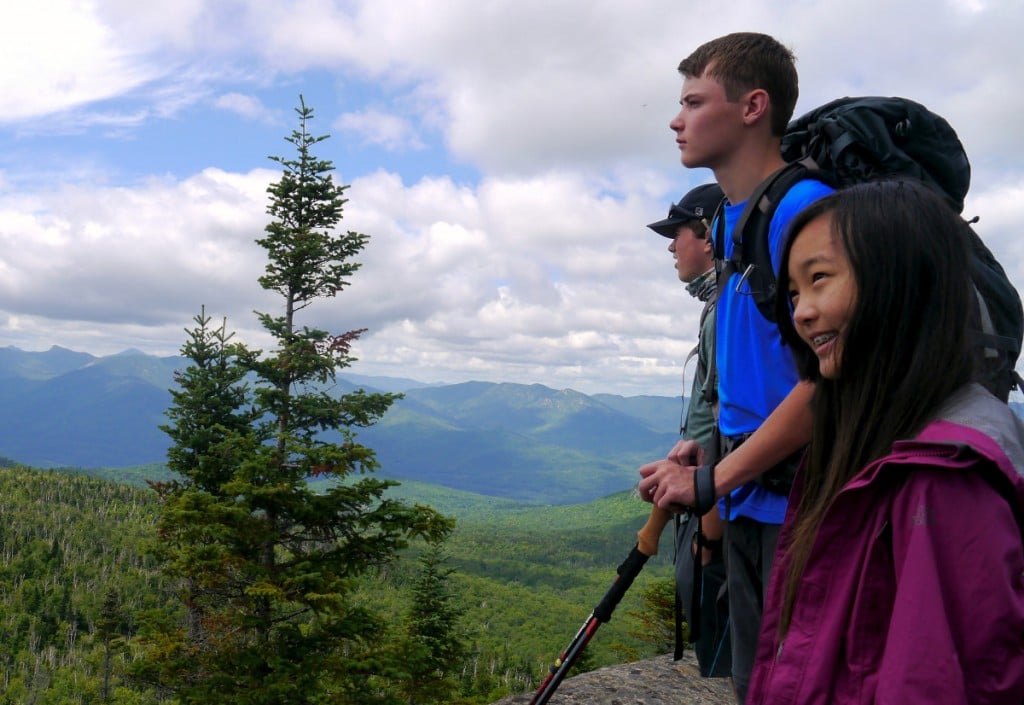 Purpose
"To sustain the health, diversity, and productivity of the Nation's forests and grasslands to meet the needs of present and future generations."
Lands managed
Public lands in national forests and grasslands
What you should know
National forests provide many recreation opportunities, from hiking to hunting to mountain biking. The forest service also manages many campgrounds and even old fire towers and cabins that are available for rental. As with BLM lands, you should check the specific area's regulations before heading out.
Challenges
The National Forest Service is also a "multiple use" agency, so while these public lands are frequently used for recreation, they are also managed for natural resource use, including grazing, logging, and oil and gas extraction. The agency must decide on the best combination of uses to benefit the public while still ensuring productivity and protecting environmental quality. The competing values of conservation, recreation, and commercial use mean that both BLM and National Forest lands are often the subject of conflict and litigation. The Forest Service is also dealing with the increasing cost of managing wildfires. In 1995, the Forest Service spent 16% of its budget on wildfires, but in 2015 it spent more than 50% on fires. Projected wildfire costs are expected to consume a full two-thirds of the budget by 2025.
What about wilderness areas?
Wilderness areas can be designated by an act of Congress from land managed by any of the four agencies. Though management varies slightly between the different agencies, wilderness areas generally do not allow motorized recreation, mountain biking, or hang gliding. Hunting and fishing are allowed in many wilderness areas, though not in most National Park Service wilderness areas.
What does the future of public lands look like?
Despite a challenging prelude, one amazing feature of our modern system of land management is that it is open to feedback: Land managers are required to seek public comment and feedback for major actions and management proposals on public lands. This means that anyone who can vote in the U.S. can have a say on what happens to over 640 million acres (28%) of all land in the United States! This is a tremendous responsibility as we acknowledge the past while looking ahead to face the challenges of climate change. Understanding how we can be advocates for public lands and how to make our voices heard in challenging conversations is crucial for determining the future of these lands,
Sources and Resources
Land management history information from the NOLS curriculum text U.S. Land Management for NOLS Field Courses, authored by John Burrows, Kristen Lee, and Elsie Freland
Information on the land management agencies drafted by Katherine Boehrer.
Further Reading
NOLS operates on public lands across the country—see the full list here.
Written By
NOLS is a nonprofit global wilderness school that seeks to help you step forward boldly as a leader.