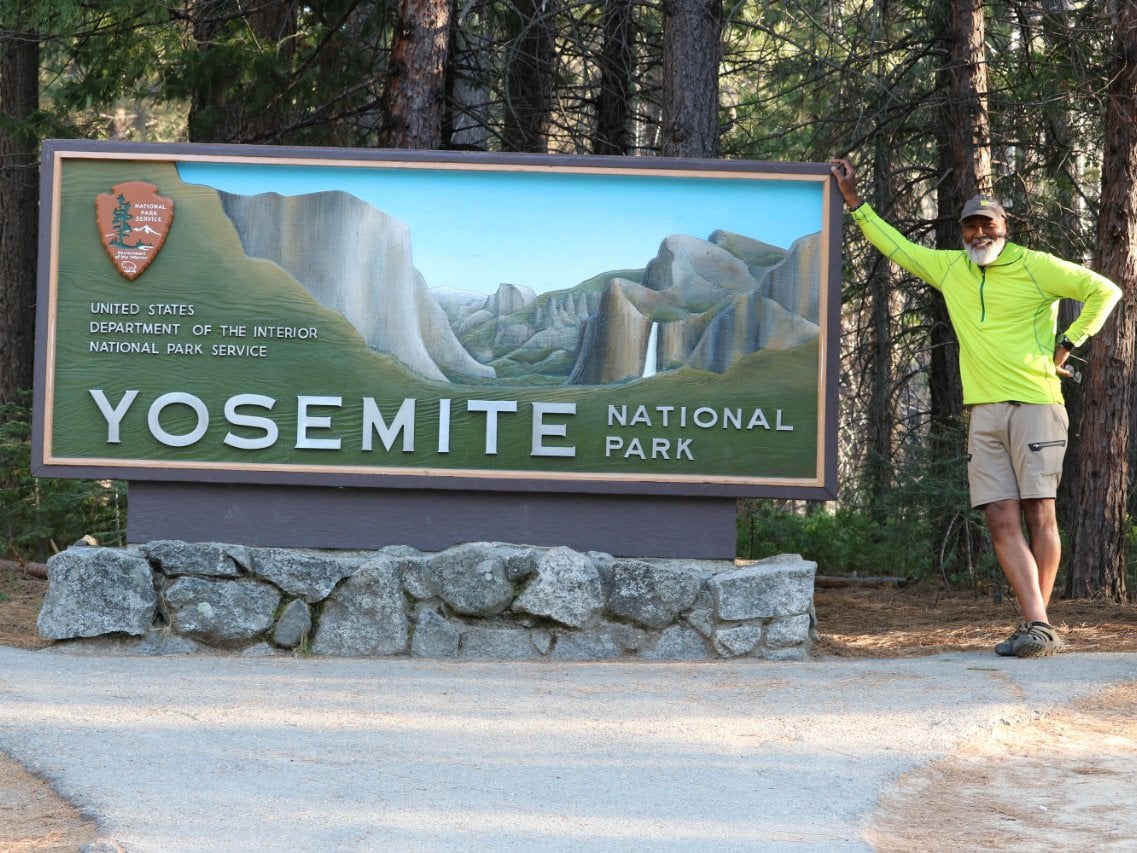 Carter McBride joined us to celebrate Black in National Parks Week.He shares from his experiences in National Parks and his perspectives on the opportunities and areas for growth that NOLS and other outdoor organizations can pursue in the realms of representation and inclusion. He is a member of NOLS' Advisory Council, a NOLS parent and graduate, and participated in Expedition Denali in 2013.
How did you become an outdoor enthusiast?
It was through scouting—Boy Scouts—with my son Connell. I had never really taken the outdoors seriously because of the perceptions of success that were drawn and perceived by both my family and community. Not being brought up in scouting, this was a time to be present with my son.
Even after I completed the Wood Badge—the highest level of adult training in the BSA (it is considered the Eagle Scout Ranking for adult training)—I was not very confident in my ability to take scouts out and return safely. That is when I was exposed to NOLS and never looked back.
What was a defining moment from your NOLS experience?
Just about all of my experiences with NOLS have been defining moments, from my first course, Wind River Mountain – 23 and Older, to everything that came after: being a NOLS parent, an Instructor Course graduate, Wilderness First Responder, Risk Services Program graduate, being a Diversity/Inclusion Affinity Group Mentor, and as a second-term member of NOLS' Advisory Council.
However, my most defining experience had to be Expedition Denali in 2013, whose mission was "Inspiring Diversity in the Outdoors." During this transitional period of my life, I had an opportunity to be a donor of Expedition Denali. What's more, I was asked if I would be open to participating as a member of the expedition on the Logistics and Support Team. This meant I had to stay in Alaska for over a month and a half. I quickly made the decision to participate. It opened up so many chapters and journeys that I would not have dreamed possible in this lifetime.
Which words describe your relationship to the outdoors?
Healing, Curiosity, Objective Wonderment.
To me, objective wonderment is the way of what J. Drew Lanham talks about in his book, The Home Place—Memoirs of a Colored Man's Love Affair with Nature:
But in all my time wandering I've yet to have a wild creature question my identity. Not a single cardinal or ovenbird has ever paused in dawn-song declaration to ask the reason for my being. White-tailed deer seem just as put off by my hunter friend's whiteness as they are by my blackness. Responses in forests and fields are not born of any preconceived notions of what 'should be.' They lie only in the fact that I am.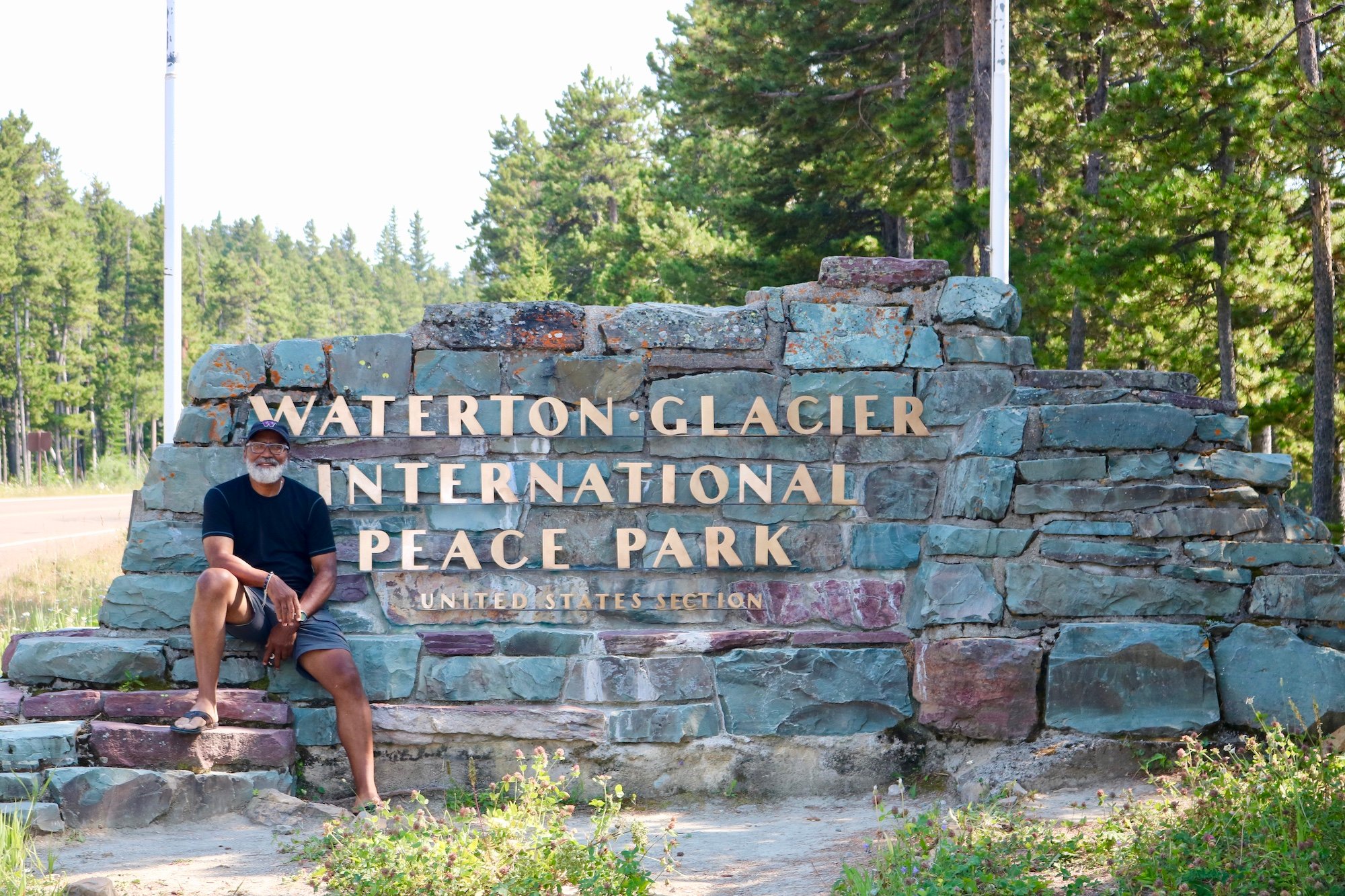 What do you want the NOLS community to know about representation and inclusion in the outdoors?
I am intrigued by and focused on providing a more welcoming and accepting environment along with more access/routes of entry for BIPOC (those who are Black, Indigenous, People of Color).
During my first NOLS Advisory Council Meeting in 2013, I presented a list of all the leadership skills that my peers and I were exposed to during my first course in 2011. I chose to present that list because what I had observed at the time, and still do today, which amazed me, was that what NOLS teaches and mentors in the backcountry is not necessarily transferred to the frontcountry systematically or consistently, especially when it comes to welcoming, accepting, and creating more access routes of entry. That is, we train in one fashion on courses and may not embrace that training in another setting.
It led me to see that what this group needed was "Being Trained to Be More Comfortable with Being Uncomfortable." Think about the concept welcoming and acceptance of all, not only within NOLS but in the world. How much better would we be as humans if that were practiced systematically and consistently? This is one of the main reasons that prompted the travels my partner and I took through National Parks, Forests and Monuments in the U.S.
NOLS is finally moving in a progressive fashion by taking actions toward welcoming and acceptance that include seeking outside expertise, implementing more robust internal training, and expanding courses designed for members of marginalized groups. And though these efforts are valuable, I recognize that NOLS' pace will never move fast enough for me personally until the organization realizes we have more to gain than lose. When I came to this recognition, I stated it to my fellow members of the advisory team in order to continue to be present within NOLS. Yes, I could move on to other organizations that I feel are more progressive; however, the harder the work, the more satisfying it is when real progress is made.
Many folks use the analogy of NOLS being a "large ship" that's slow to change course, but I say that no matter how slow one may think it or how complex change may be, it's not complex if leadership takes an active and accountable approach to the importance of this opportunity.
What I am saying is this: have the foresight, curiosity, and wonderment in entering previously unentered markets that can create both revenue and relationships that NOLS has been hesitant to enter in the past. This alone could be huge for NOLS as we move into the next decade.
Tell us more about your experiences in National Parks and on other public lands.
One of the defining experiences was a 2-month trek my partner and I undertook in 2017, covering over 10,000 miles and 9 states. My goal with the trip was to experience for myself the unknowns, adversities, and joys of bushwhacking the Western U.S., seeking a better understanding of what over 90% of U.S. citizens don't even know exists. We wanted to see Western America in its real and unabridged form.
The trip began in Twisp, Washington—on the very day that Washington, D.C. signed documents to re-evaluate all National Monuments. We visited each and every Visitor Center at respective Parks and Monuments to obtain and view as much history (local/Indigenous) and information as possible. We camped in National Park campsites, in dispersed campsites on National Forest and Bureau of Land Management (BLM) lands, and in occasional hotels.
We totally embraced the opportunity to explore uninterrupted and self-contained. Our Subaru Outback was loaded with a cargo box and bike rack that had all the equipment and food necessary for bushwhacking. Other than a few needed stops to purchase items or take a shower, we were self-contained.
We traveled off the beaten paths as much as possible to get a feel of rural America and how we as a biracial couple would be accepted or rejected. We met and conversed with as many people and locals as possible to receive and experience local history and understandings.
As we visited 19 National Parks, I could literally count the number of Black Sisters and Brothers I came in contact with on one hand (both visitors and NPS Staff). On our last day at Glacier National Park, I walked toward a little Sister (10-12 years of age) who was walking towards me with an adult (White) woman. I hate to assume, but the girl did not look like she was enjoying the moment until our eyes met and we both broke out into big smiles at each other. It was such a powerful moment for me and as we looked into each other's eyes, it seemed just as powerful to her. I have to say, despite all the magnificent scenes throughout our travels in the summer of 2017, that moment was and still is priceless.
Our Trip by the Numbers:
9 states: Washington, Idaho, Montana, Utah, Wyoming, Arizona, Nevada, California, and Oregon
19 National Parks: Yellowstone, Arches, Canyonlands, Bryce Canyon, Capitol Reef, Crater Lake, Death Valley, Grand Canyon/North Rim, Grand Teton, Kings Canyon, Lassen Volcanic, Mount Rainier, North Cascades, Redwoods, Sequoia, Yosemite, Zion, Glacier, Waterton of Canada.
7 National Monuments: Bears Ears, Cedar Breaks, Craters Of The Moon, Grand Sequoia, Grand Staircase-Escalante, Grand Canyon/Parashant, Mount St. Helens, and too numerous to count, National Forests and Recreation Areas.
1 International Peace Park: Glacier - USA/Waterton – Canada
What is your vision for the future of National Parks and public lands?
First, provide and assist in promoting safe environments for historically marginalized people. Let's take this to another level—simply having the perception of a safe environment does not necessarily mean the same as being totally open to release one's soul and spirit to the moment. Safe environments meaning environments that provide an atmosphere to open oneself to vulnerability. To become vulnerable, and motivate an ability to better embrace the natural spaces and places of National Parks, Forests, Lands.
Second, provide more history of the people of the land. I am amazed that the peoples of the land are presented as an add-on vs. a significant element of the history of our National Parks—something my partner and I saw as very evident during our 19-park trek.
Third, provide a more welcoming and accepting presence throughout the system for Black and Brown peoples no matter who they may be. Some may ask why the National Park Service should expend energy in this area. All I can recommend is that they stop, reflect, and become more curious about the history and how the National Park Service was established and marketed from the beginning.
There is so much more, but the above is a great start.
As we celebrate Black in National Parks Week, which historical figure or story do you feel more people should know about?
Harriet Tubman.
What's something that makes you feel hopeful right now?
Hope is the only thing many have to hold on to. Possibly that American citizens will soon realize, based on what we are presently witnessing and experiencing throughout this country, that it is time for the bandages to come off for the wounds of our history to heal. This is what nature provides: the ability to just sit and be quiet. Sit and be quiet to see natural spaces and places and try to figure out how one fits into this world.
What concluding words do you want to share surrounding the remainder of 2020 and the future of DE&I efforts in the outdoor community?
It's time for us to pay closer attention to the smoke and tend to it quickly and consistently for human/non-human shifts and change. Be the experiential education/learning leaders that historically we at NOLS have stated we are. Embrace it, hold itself accountable, prove it by demonstration and action!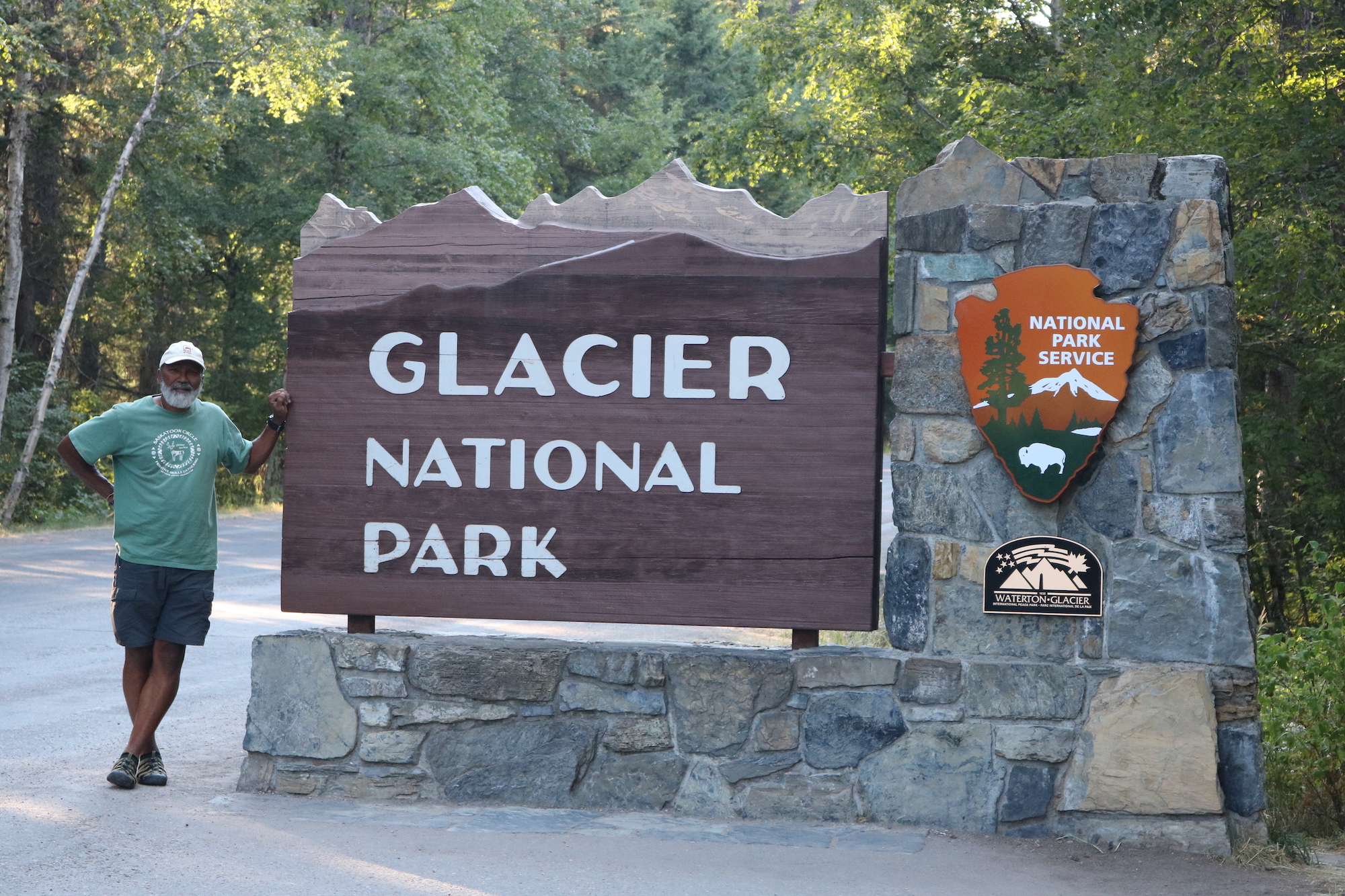 Written By
NOLS is a nonprofit global wilderness school that seeks to help you step forward boldly as a leader.