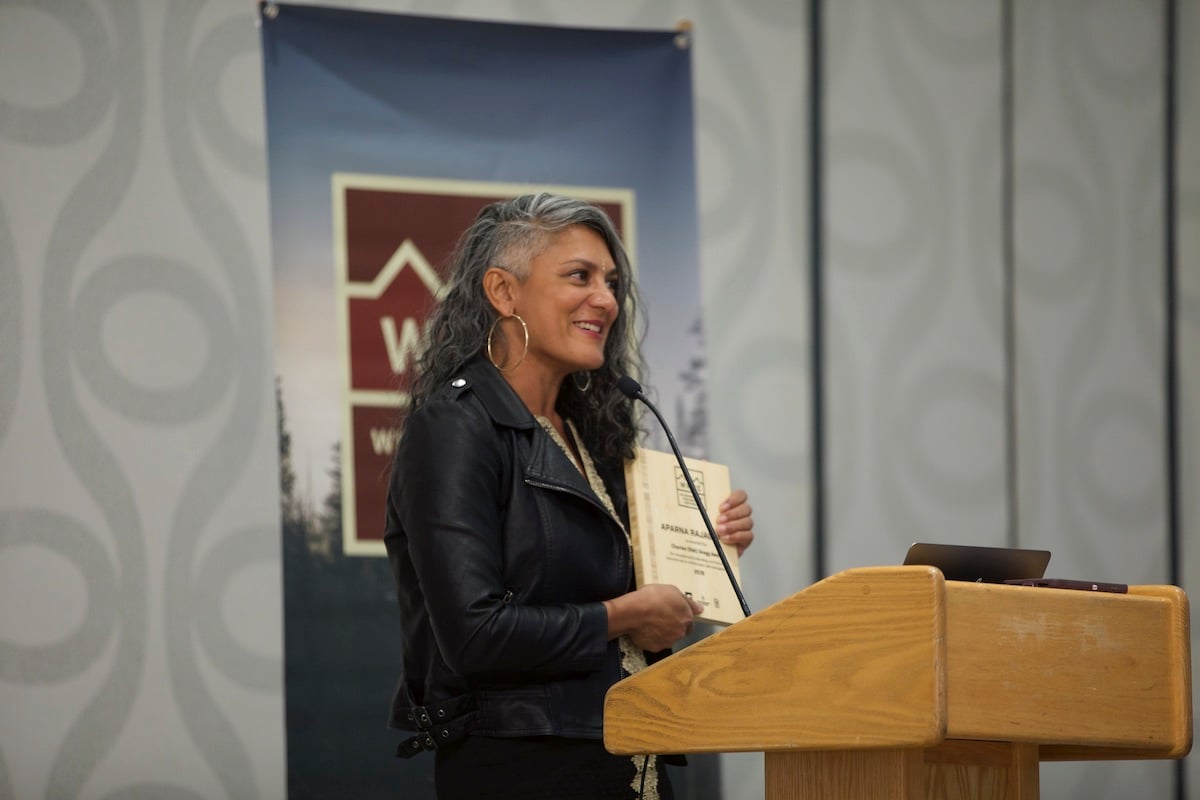 Let me start by saying, I love learning by talking with other people who are smarter than me. And, despite all the smart people who attend conferences, actually making those conversations happen has never been easy for me.
My professional background is primarily content writing and project management for NOLS. I also work in the field for NOLS, teaching backpacking and climbing courses in the Mountain West.
When I've gone to conferences for marketers and writers, they've been characterized by thumping music, tense "networking," and workshops that summarized basic concepts I was already familiar with.
But when I arrived in Albuquerque for the 2019 Wilderness Risk Management Conference (WRMC), my first time attending, nerves humming because I didn't know to expect, I thought: These are my people. I felt comfortable, and welcomed.
A few things contributed to that:
First, folks who are involved in experiential education, regardless of what that work looks like, understand the importance of connecting learning and process with doing.
It would never occur to them to present information without also thinking through scenarios or acting out examples in the room.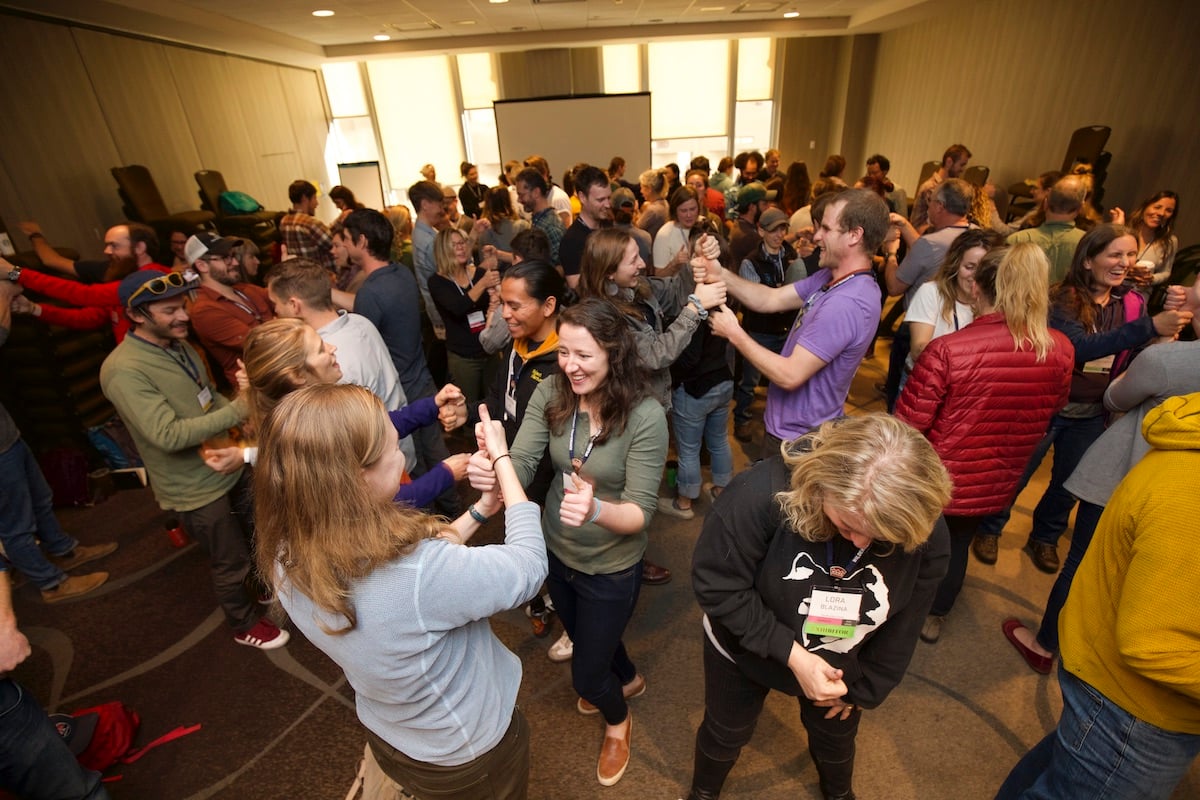 Second, balancing out that shared sense of values, was the diversity of experience also present. I had conversations with people who planned trips for the Girl Scouts, led study abroad programs, guided in the mountains, and led trips for Native youth. Seeing this diversity of experience expanded my notion of who is concerned about risk management, and how it applies across different fields.
Plus, all the people I met were just nice.
While being around the conference attendees and presenters was a lesson in itself, attending the workshops was, of course, a key part of my experience.
Workshops at the WRMC
Going to the WRMC involved a minimal amount of sitting silently. In some talks, we simply took our learning and discussed it with those next to us. Others involved testing our somatic stress responses to different behaviors, practicing tools to support Gen Z-specific behavior incidents, crisis communications, and more.
And yes, there was plenty of opportunity to sit and receive information. As someone who processes ideas both by writing and conversation, I appreciated being able to act out my learning in some settings, and thinking through it in others.
Every conference has workshops that impact us in different ways. I'll highlight the workshop that, in this moment and time, stood out to me the most:
Workshop Highlight: Near Miss and Expedition Trauma Response
Presenters: Laura McGladrey, Responder Alliance, and Brendan Madden, Outward Bound Canada
Probably my favorite workshop, this one was intended to help groups protect themselves against stress injuries.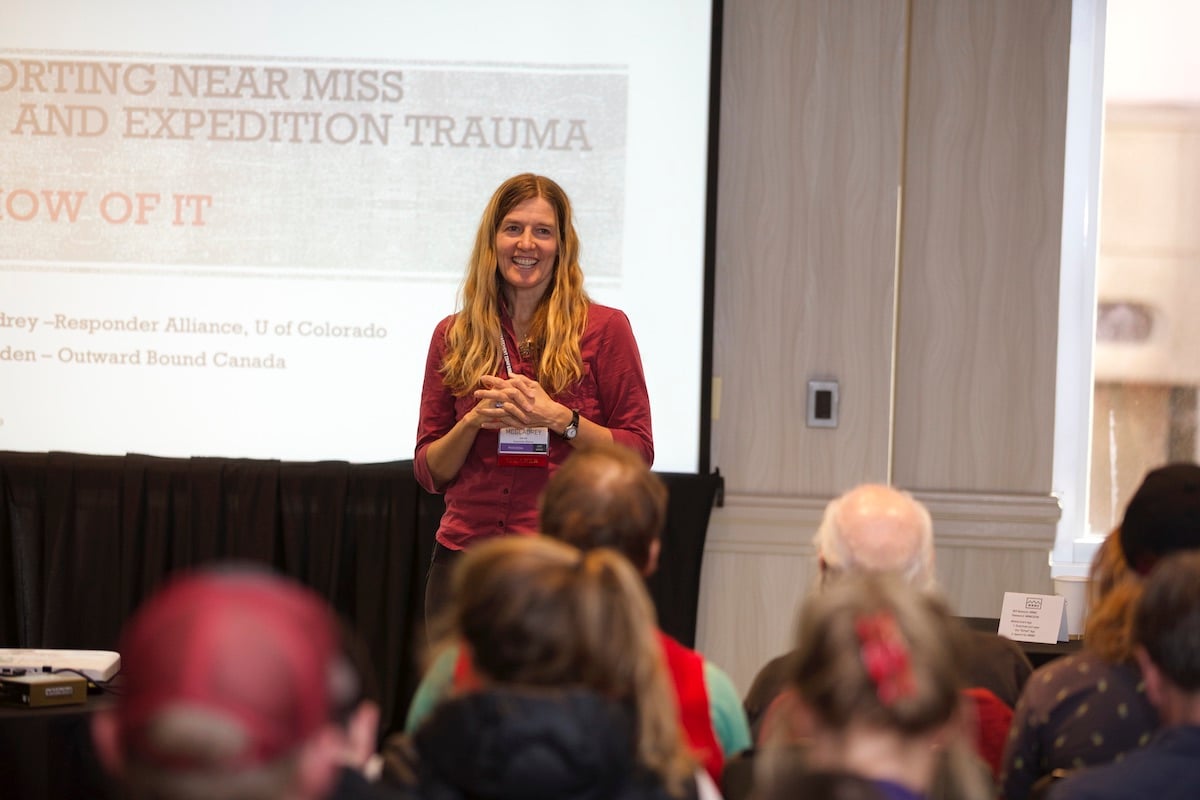 Members of search and rescue teams often cycle between periods of normality and intense periods of stress. In a similar (but less high-stakes) way, the creative team I'm a part of also cycles through high-demand, high-stress times, and slower periods.
The presenters focused on how to identify the way stress can show up in teams, and then how to build resilience to stress injuries in a group.
I can't adequately capture the breadth and depth of the talk, but here are a few takeaways:
Stress injuries can show up in groups as instances of defensiveness, blaming, or high turnover.
One way to respond to these stress injuries is to identify the practices or habits that are embedded in a group's culture, and their sources. Do colleagues take pride in working grueling, long hours, or can they step away from a project at the end of the day without feelings of guilt? What type of behavior gets validated and rewarded? What is the leadership role modeling?
Knowing these, you can then take action to support a team culture that rewards the behaviors you want to see—perhaps healthy responses to feedback, or asking for help when workload exceeds capacity.
The Bottom Line
I left the WRMC with notes, brainstorms, and conversations that helped expand my way of thinking. The WRMC was definitely worthwhile, and I'd recommend the experience to anyone interested in experiential education!
Written By
Molly is a NOLS instructor and writer. She loves the smell of her backpack and does her best writing before 7:00 am. When she's not scouting the next post for the NOLS Blog, she's running and climbing on rocks in Wyoming. Follow her on Instagram @mgherber