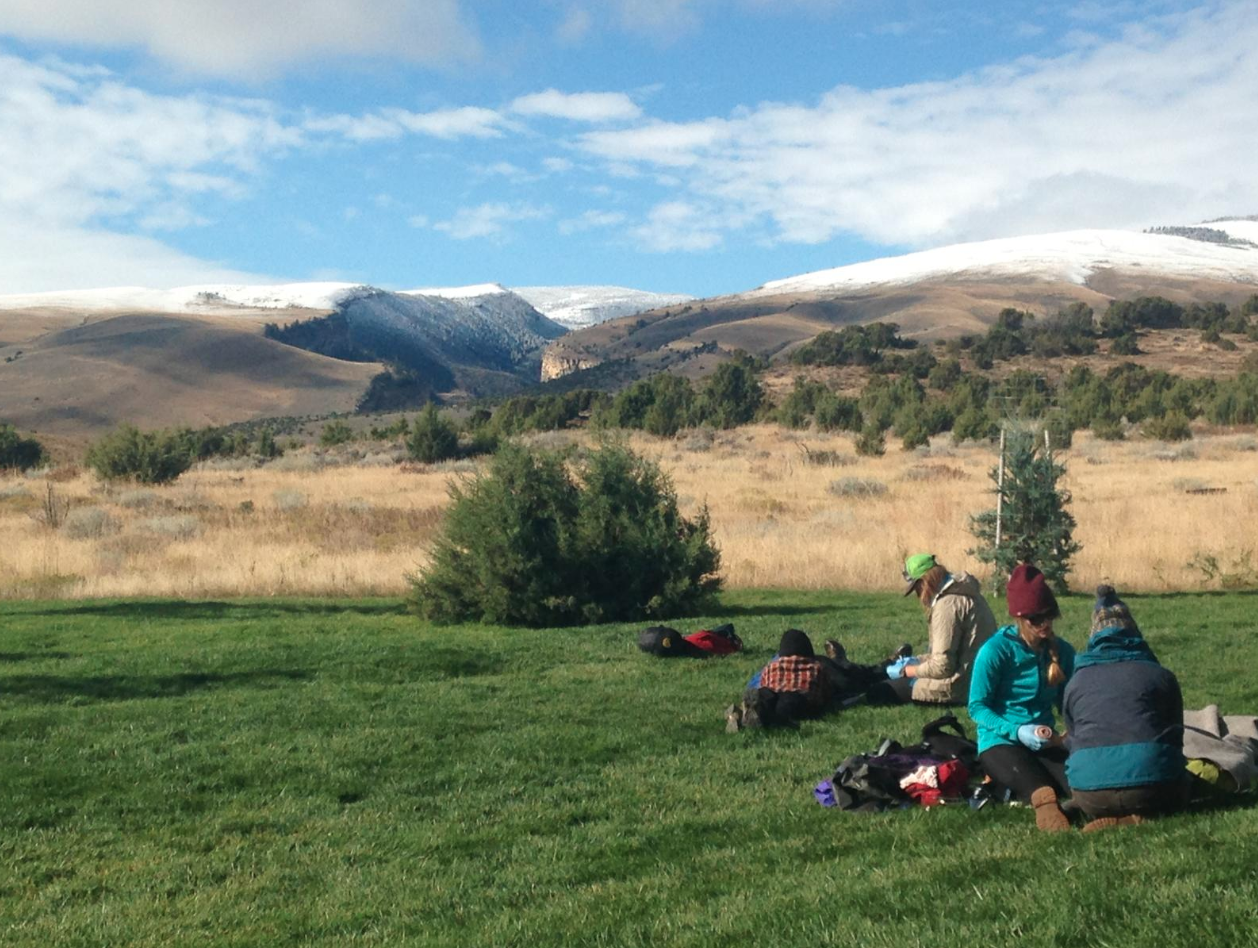 Wilderness medicine courses do an excellent job of preparing outdoor leaders to respond to the unexpected but there are some important limitations. Remember all of those scenarios? They tested your assessment skills and helped you hone your treatments while letting you practice evacuation decision-making in a low stakes environment.
But what happens next? Your WFR course left off at the decision to evacuate—and that's where the Wilderness Risk Management Conference (WRMC) picks up the story.
Risk Management and the Wilderness Risk Management Conference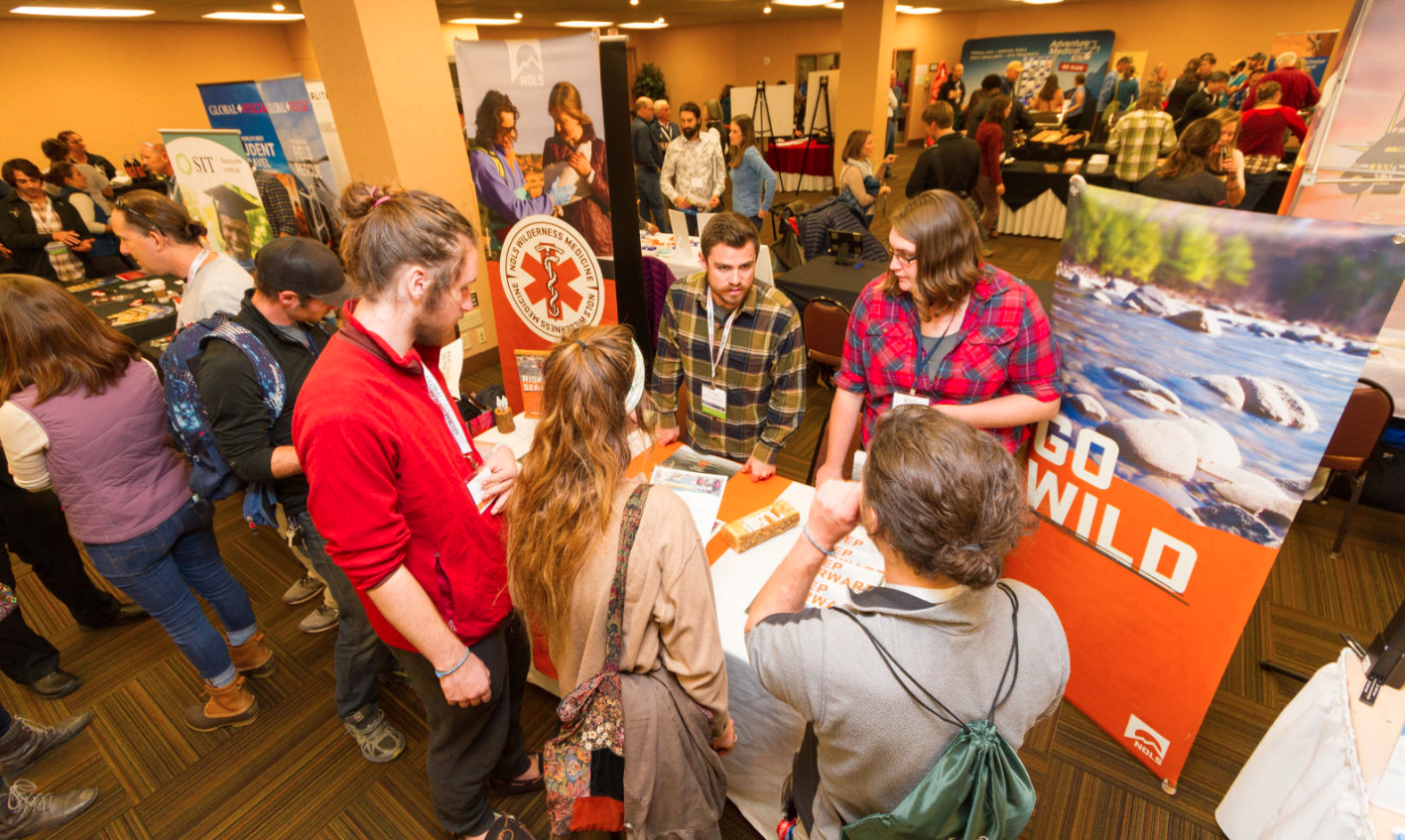 A fundamental element of all NOLS' curricula is risk management: the concept that, though safety can't be guaranteed during backcountry exploration, learning in the wilderness classroom can still be achieved while reducing chances of a serious accident. Compare what you learn while binging the latest Survivor season, as opposed to what lessons you could learn by creating your own outdoor shelter. You may be unlikely to sprain your ankle between episodes, but the potential for gaining leadership abilities is greater while in nature.
Through our Risk Services curriculum, NOLS is helping to create a culture of risk management within the outdoor education industry.
One way NOLS collaborates with outdoor professionals to achieve this goal is through the annual Wilderness Risk Management Conference (WRMC). To put on this conference, NOLS partners with Outward Bound, the Student Conservation Association (SCA), and a steering committee made up of representatives from different organizations.
The WRMC's roots date back 26 years, following student David Black's death on a NOLS Wind River Mountaineering course. While reviewing the incident, it became clear that there were conflicting standards between outdoor education schools related to specific technical skills and emergency response. David's family challenged NOLS to open a dialog about best risk management procedures within the outdoor industry, which, at the time, did not exist.
Since then, the WRMC has provided a forum where outdoor industry professionals learn risk management methods from each other, as well as standardize their practices to reflect current, effective strategies.
While the conference began as a meeting under a tent, it's now a multi-day national conference, attended by representatives of 200+ organizations, who are eager to gain knowledge that will inform appropriate risk taking in their environments.
The business manager of NOLS Risk Services, Gabi Jackson, describes the conference as an "educational based opportunity for networking," where 600+ individuals from similar but different backgrounds learn from each other and collaborate to achieve cohesion for best risk management practices.
A Holistic Approach to Risk Management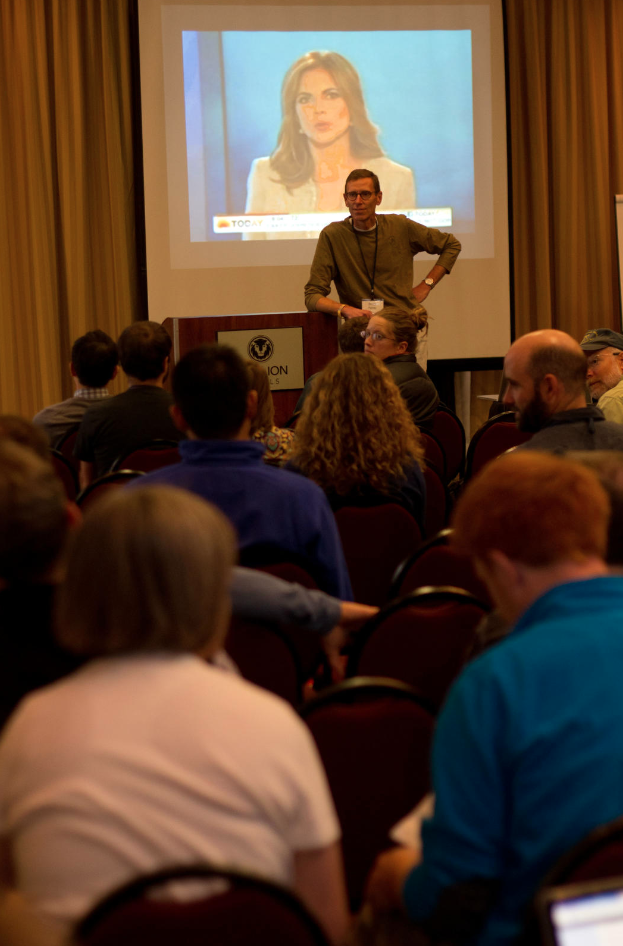 The conference's core focuses on discussions that build a culture of risk management, which include incident reporting and data collection, legal and liability considerations, crisis management, and staff training tips. By hosting attendees from numerous professional backgrounds, both in and outside of the outdoor industry, the WRMC creates a climate where discussions are fueled by varying perspectives, and which introduces participants to risk management expertise that they may not otherwise learn and is applicable to their fields.
With best practices in risk management evolving, there are new presentations each year. For the 2019 conference in Albuquerque, NM, on October 30-November 1, topics fall under one of six categories:
Emergency Planning and Crisis Response,
Field Practices
Legal and Insurance
Program Administration
Mental, Social, and Emotional Health
Staff Training and Decision Making.
Regardless of the category, an overarching objective of each workshop is that attendees feel empowered with expert information to better engage with the complexities of managing risk and leave with tangible action steps to implement in their programs.
Wilderness Medicine and the WRMC
Many of the WRMC's sessions emphasize the importance of mitigating risk through comprehensive decision making strategies.
Shana Tarter, Assistant Director of NOLS Wilderness Medicine, as well as former organizer of the WRMC and recipient of the conference's risk management achievement award in 2017, notes that "learning to evaluate risk versus benefit in an emergency is a key skill. Sometimes you choose a treatment or make an evacuation decision that is not the ideal, but makes the most sense in the current situation based on the multitude of factors that affect risk to the patient and your group."
Since there are many elements that influence wilderness medicine practices, the conference weaves this approach to risk management strategies into multiple WRMC tracks.
In 2019, attendees, especially those in administrative roles, will be excited to learn about the legal ramifications surrounding epinephrine and allergic reactions at the presentation, "Epi Laws: How to Find What You Need to Know." Epinephrine has long been a confusing legal subject. While many states have laws that allow people to be trained to administer an Epi-Pen, it can be difficult to identify specific laws that apply to your organization. Participants will comb through an epinephrine law with attorney Frances Mock, who specializes in risk management for wilderness education programs. Attendees will leave the talk informed to create policies for their organizations that comply with complex Epi-Pen laws.
New this year, "Innovations in Wilderness Medicine" can help outdoor professionals stay current on the latest advances in wilderness medicine to minimize risk. Recent curriculum updates include improvements on spinal cord injury management, changes to psychological first aid approaches, and new emphasis on the importance of bleeding control. The presentation is led by Dr. Seth Collings Hawkins, the current medical advisor to REI and NC Outward Bound School.
NOLS and the WRMC also embrace a climate of risk management that values cultural and intersectional differences.
So, this year's conference features a new presentation titled, "Wilderness Medicine: Inclusive Practices for LGBTQ, Transgender, and Non-Binary People." This presentation equips first responders and program providers with abilities to perform inclusive patient assessments that minimize bias, as well as with tools to advocate for patient rights during emergencies. NOLS Wilderness Medicine instructor, former wilderness therapy employee, and site director for City Kids Wilderness, Colleen McHugh, will lead this talk.
Even if participants don't perform wilderness medicine regularly in their jobs, Shana Tarter feels the presentations will still "ensure support and enrichment for both program administrators and field practitioners."
Attendees will leave these talks with tangible learning objectives that they can apply to their organizations, which collectively breeds more consistency in implementing the best backcountry medical practices. NOLS Wilderness Medicine graduates will value the practical nature of the lessons from the wilderness medicine presentations.
If you've never attended a WRMC, there is still time to register for this year's conference! Join us in Albuquerque so you can contribute to improving risk management culture and can expand your skills as a wilderness medicine practitioner.
Written By
Colleen Kelley is the Marketing Coordinator for NOLS Wilderness Medicine. She graduated from Kenyon College in 2018 with degrees in film and English. When she's not writing/making or analyzing (aka binge watching) films, you can find her running (literally) around Lander or trying to find someone to pump her gas (because she is from New Jersey and that's not legal there).