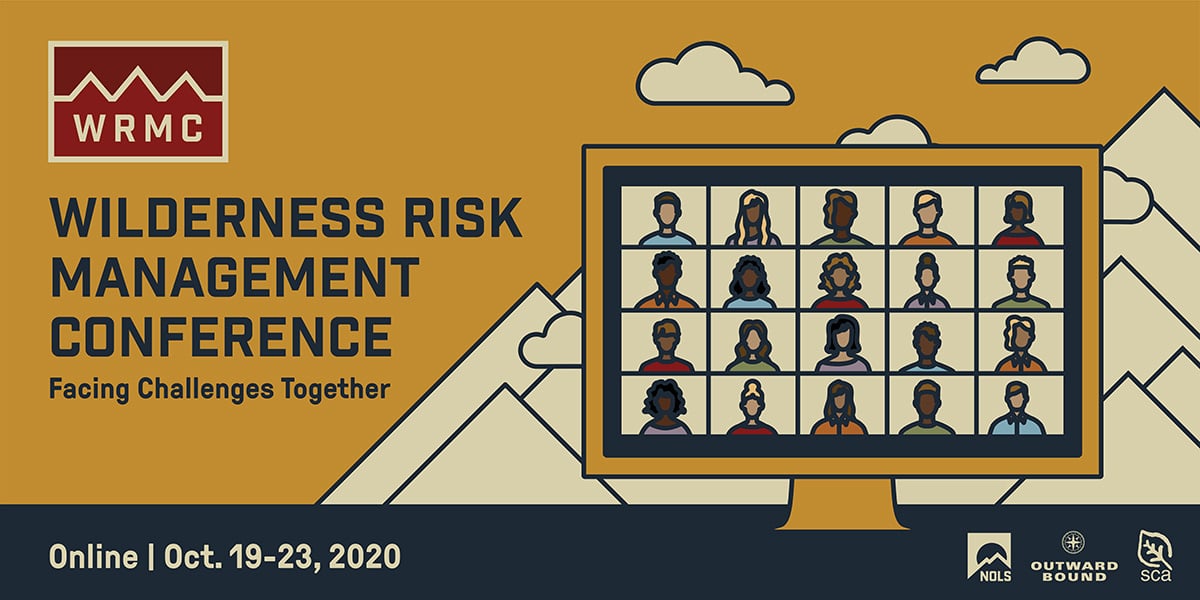 "Facing Challenges Together" is a guiding principle of the WRMC.
Lately, our communities and the world have been using that phrase more actively than we ever expected as we adapt to our continuously changing landscape.
Like so many organizations, earlier this spring the WRMC Steering Committee faced the choice of how—and if—to host a Wilderness Risk Management Conference this year. All options—cancelling, postponing, proceeding—held their own complications, shortfalls, and advantages.
In the end, the very challenges we're all facing formed some of the core reasons that we decided to proceed with the conference: Programs are facing novel problems of whether and how to operate in a global pandemic. Communities across the U.S. and the world are confronting systems that have historically undermined the safety of marginalized communities. And many programs are confronting these problems with constricted budgets and without the advantages and comforts of in-person communication—stresses and uncertainties that touch all parts of our lives.
Hosting the WRMC Online
Choosing to host the WRMC in 2020, and to do so in an all-digital platform, lets our community confront these challenges together and in real time, and aligns with the WRMC's mission: To offer an outstanding educational experience to help you mitigate the risks inherent in exploring, working, teaching, and recreating in wild places.
As we turn our attention to a digital event, we are truly excited about the possibilities it presents, including:
Affordability: Reduced venue expenses mean lower registration fees and eliminating travel expenses, a key point of access for our international community and others
Accessibility: Because most sessions will be recorded and few will happen concurrently attendees can access more educational content—no need to choose between many competing workshops
Creativity: Being forced to explore online learning opportunities this year will inevitably pave the way for new thinking about our online presence in future years.
For Molly Herber, who attended the WRMC for the first time in 2019, the conference is a welcome opportunity to connect:
"So much of the last few months has been characterized by trying to problem-solve with an entirely different framework for our programs and communication. I'm excited that the conference will give outdoor and travel programs the opportunity to talk to each other, synthesize what programs across different industries have been learning, and shift the focus from just coping to more confident planning—always knowing that adapting has to remain central in whatever plans we come up with."
Here are just a few highlights for this year's conference. You can view the full schedule here and register for the WRMC here.
Affinity Spaces
There will be dedicated time and virtual space via Zoom at this year's conference for attendees to gather, connect, and further build community ahead of the conference with a specific focus on identity.
These spaces will center on various groups: the BIPOC community and the Queer/Trans community will focus on connection and fostering a larger sense of community with the WRMC and beyond, and white individuals will use these spaces to connect and unpack privilege and power dynamics in service of unlearning and relearning the role they can play in dismantling systemic inequity in our conference, our organizations, and our industries.
Keynote Speaker: José González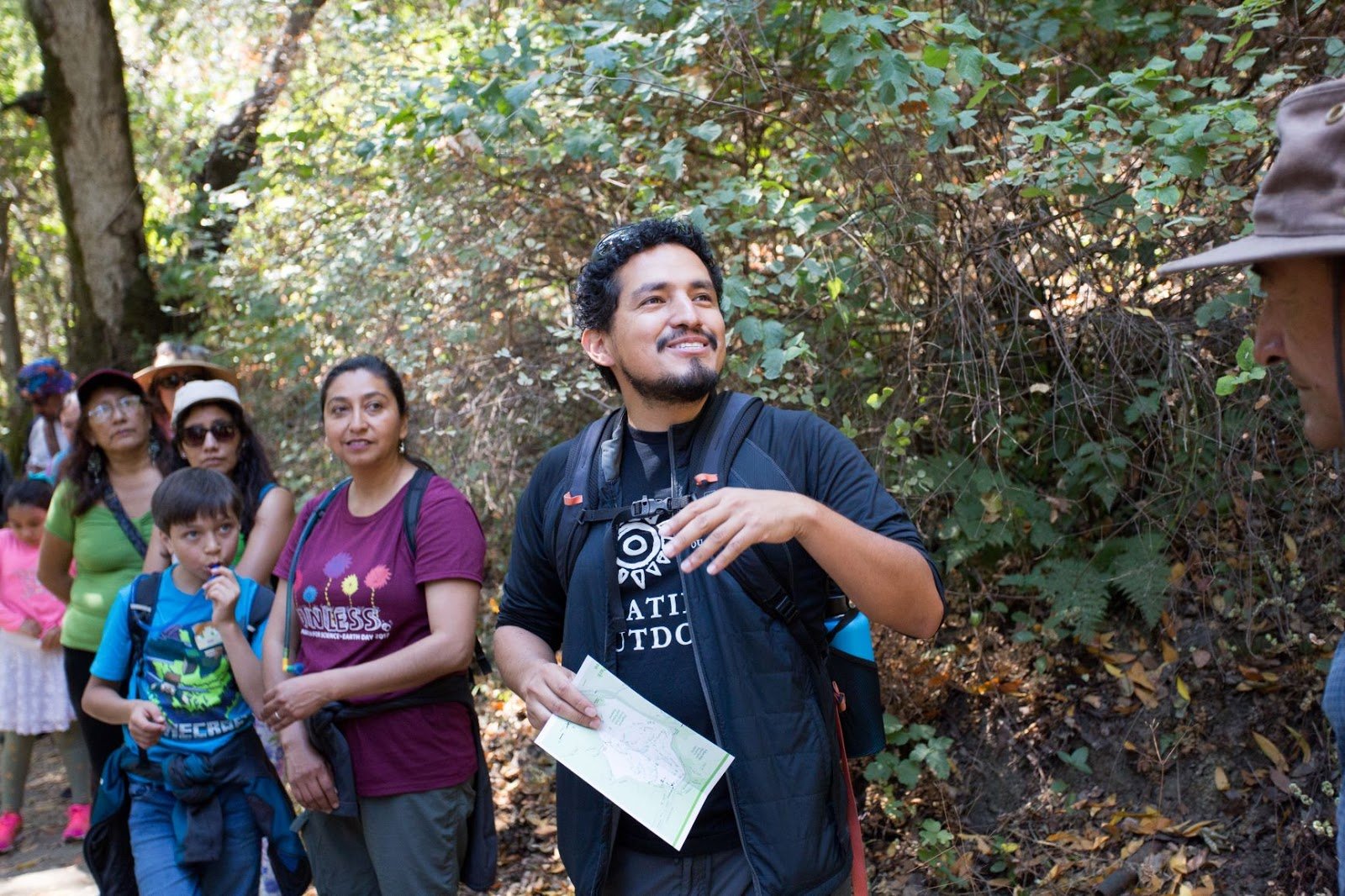 José G. González is the founder and director emeritus of Latino Outdoors whose work focuses on Equity & Inclusion frameworks and practices in the environmental, outdoor, and conservation fields. His experiences, awards, and leadership have been varied and always in service of culture, environment, and community.
New Additions
Dedicated panel to address COVID-19 topics, including field practices, legal and insurance topics.
A panel on Inequity in the Outdoors
Networking with peer programs via Zoom
We look forward to connecting with our community from October 19-23 this year!
Written By
The Wilderness Risk Management Conference (WRMC) unites hundreds of organizations annually to educate wilderness practitioners on practical risk management skills. Hosted by NOLS, in collaboration with legacy partners Outward Bound and the Student Conservation Association, its core objective is to offer an outstanding educational experience that helps mitigate the risks inherent in exploring, working, teaching, and recreating in wild places.