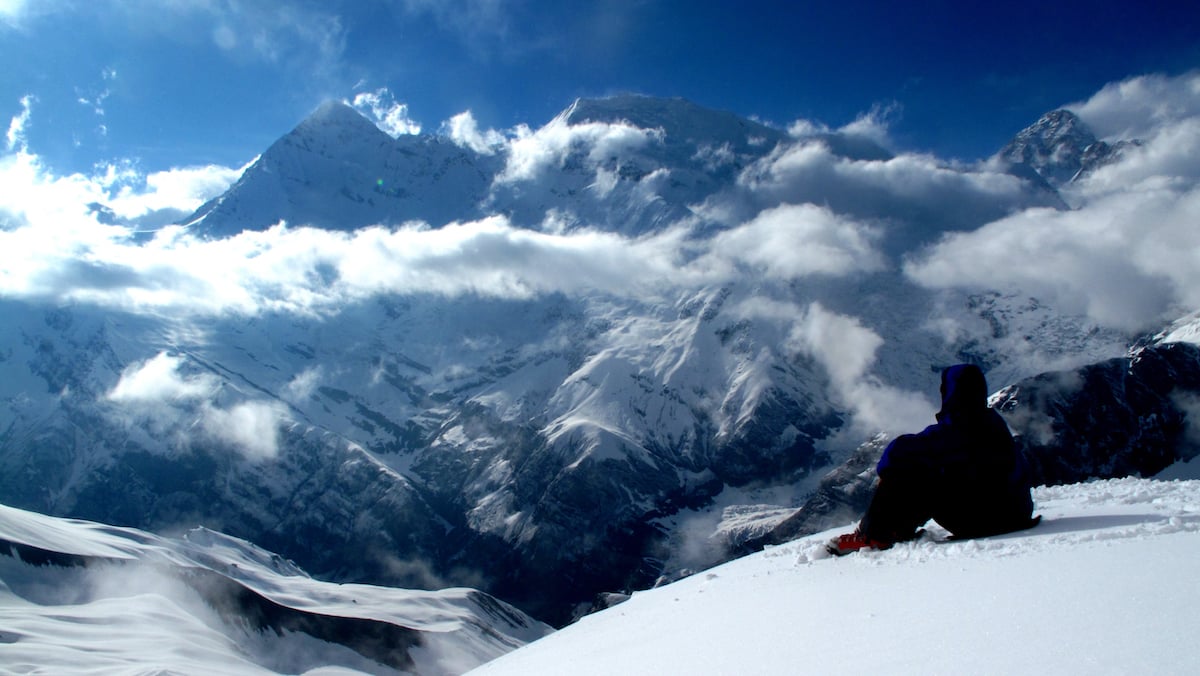 Written by Annalise Grueter and Manohar D'silva.
A line of solemn, snow-capped giants stretches across the three northernmost states in India.
These soaring peaks belong to the world's highest mountain chain: the Himalaya.
In the Indian state of Uttarakhand, where NOLS courses travel the Kumaon Himalaya, Nanda Devi (25,643 feet), the Bliss-Giving Goddess, rises in her circle of defenses. One of the two tallest peaks in India, the mountain dominates the northeast skyline as students on Himalaya Mountaineering courses make their crux move over the Dhana Dhura at 18,400 feet, the high traverse that separates the Milam and Pindari Valleys. Instructor and program supervisor Vinay Sirsi describes the Milam Valley as "a magical place with migratory herds of sheep and shepherds who have been trading with Tibet for centuries."
A Window into the Culture of the Kumaon Himalaya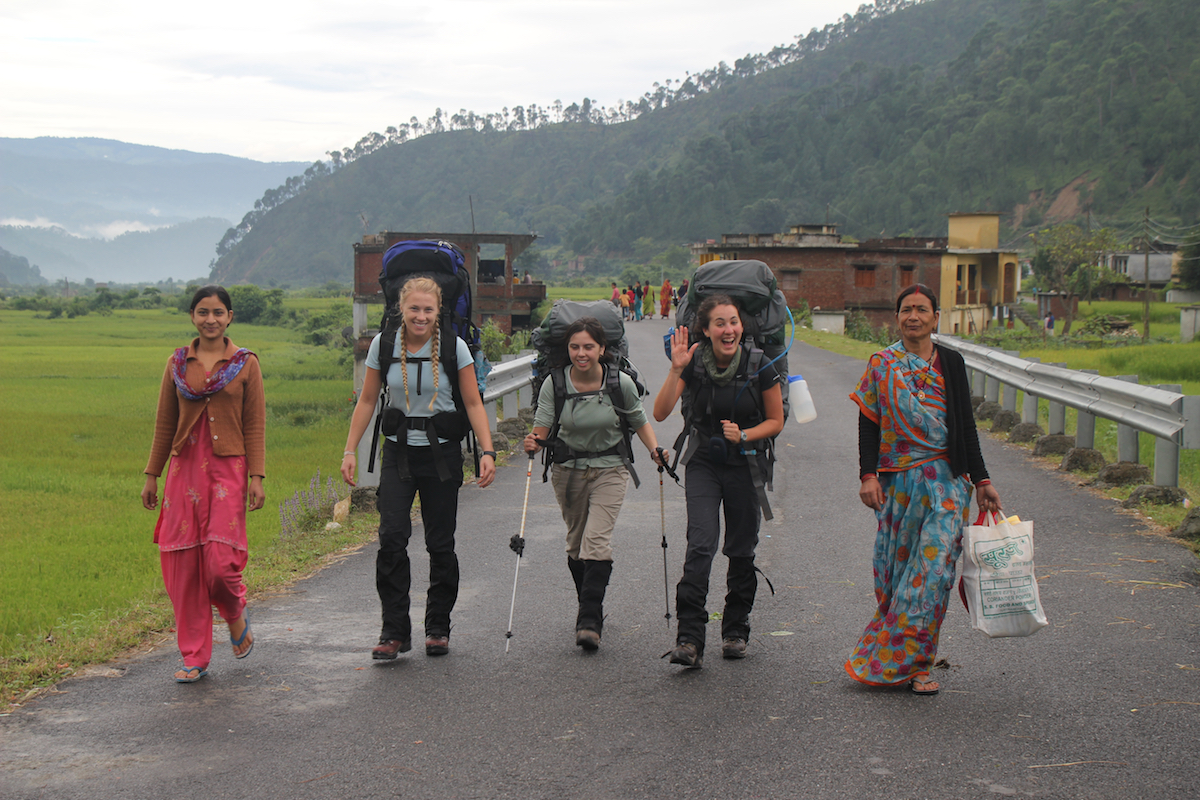 The Milam and Pindari Valleys are not just wilderness—people live there as well. Instructor Prasad Gadgil explains, "This is one of the only NOLS classrooms where students can interact with locals who live here and have been living here for centuries, and also experience a remote wilderness setting."
The exposure to cultural components in all courses has a long-lasting impact on students unaccustomed to witnessing how human settlements can coexist with wilderness. In addition, many courses have the chance to hike on historical trade routes over mountain passes as high as 15,300 feet. Some mountaineering courses camp above 17,000 feet and cross 18,400- foot passes.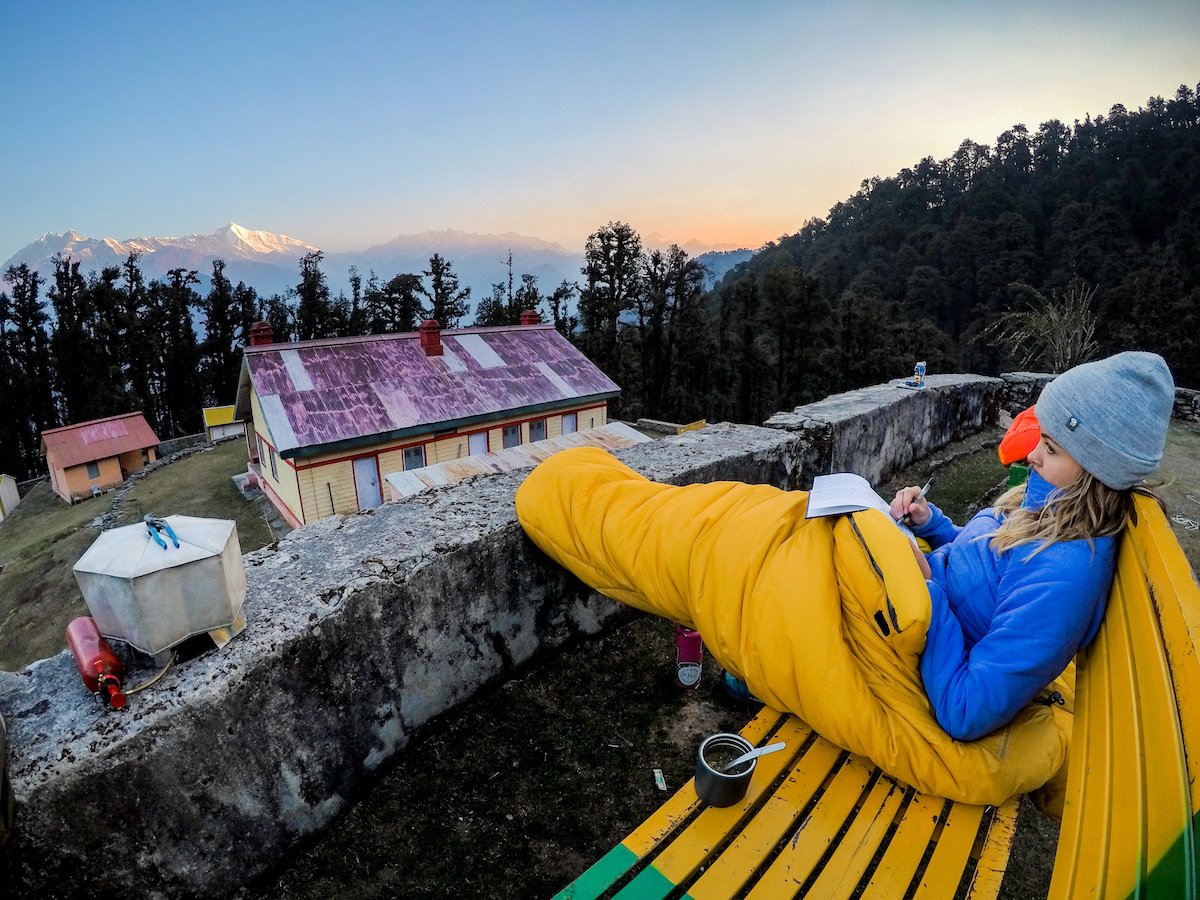 Gadgil says course highlights include "interviews with the shepherds, playing with local school children, and overcoming language barriers"—all while enjoying the "high alpine meadows, biodiverse ecosystem, and spectacular views of the Himalayas.
History of the NOLS India Program
NOLS came to this area starting in September 1991, after instructor Krishnan Kutty convinced the school that we should run courses in the Himalaya. What started with one mountaineering course per year for the first three years doubled over time for courses each spring and fall.
The program expanded beyond mountaineering: Backpacking courses began in 1998, Wilderness Medicine courses in 2001, and alumni trips in 2004. A semester program was added in 2007, and a combo course of hiking and culture—the Himalaya Cultural Expedition—was inaugurated in 2015.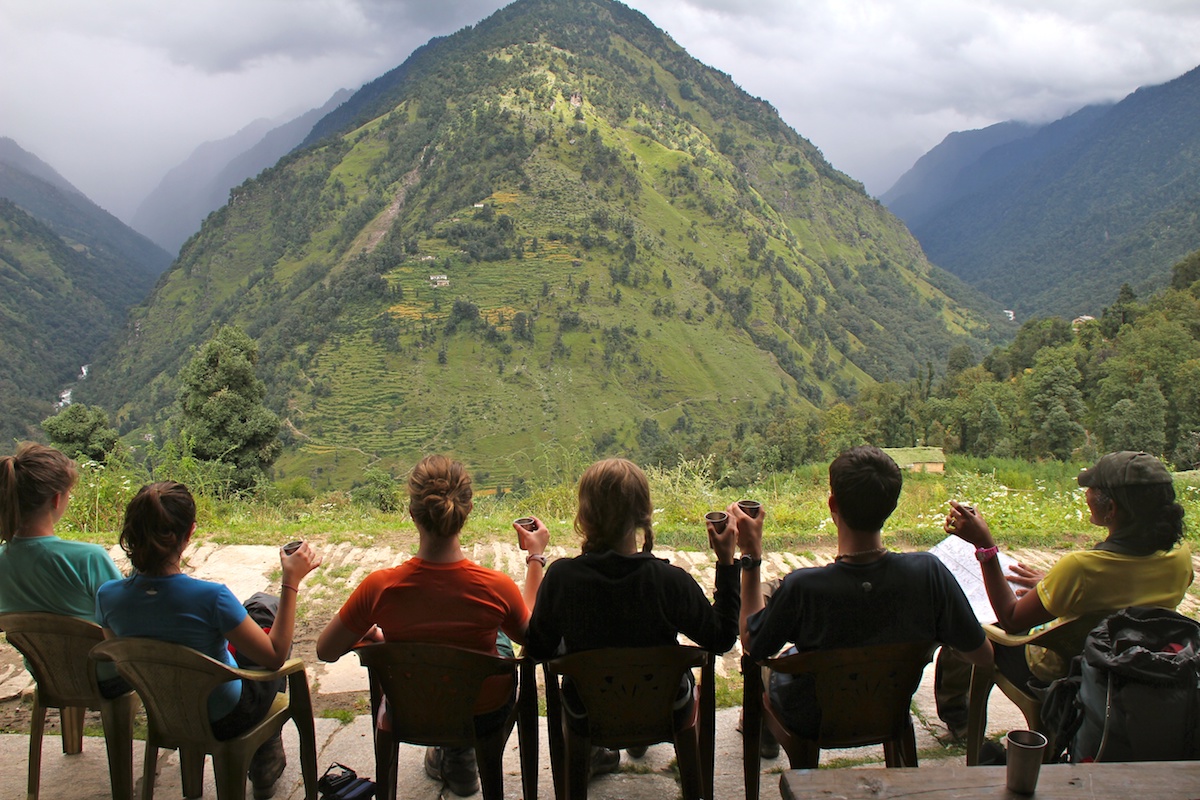 Until 2001, Kutty lived at his home in Bangalore, in the south of India, meeting up with students and faculty farther north in Delhi to stage their expeditions from the home of Mr. Sarabjit Singh, an old NOLS friend. Eventually, Kutty moved with his family to Ranikhet, a small town in the Kumaon region where the NOLS India base has been housed ever since.
An Ongoing Emphasis on Local Outreach
From the outset, outreach programs have been a priority at NOLS India. The first local outreach course, in November 2000, was named Trip Leader India and geared toward outdoor professionals. Four years later, we added an outreach course for local 15- and 16-year-olds called Young Leader India.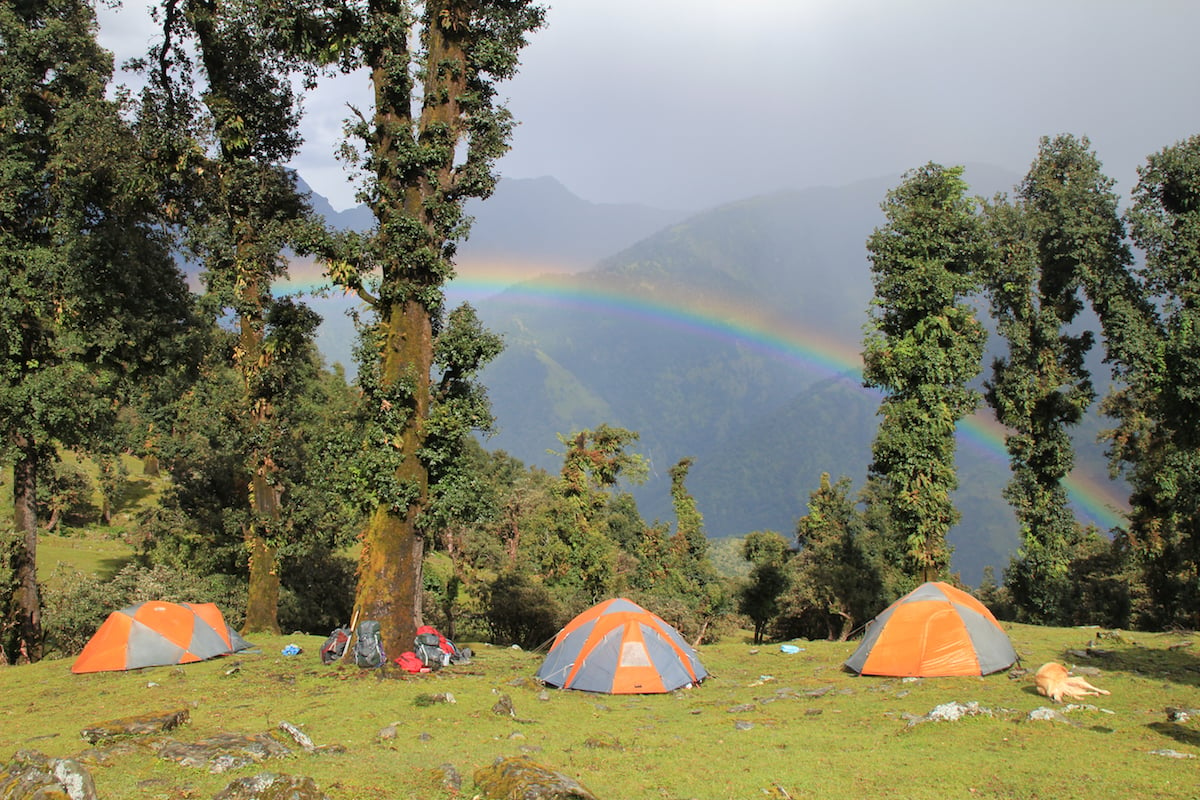 In May 2009, Kutty retired from his NOLS position, and Ravi Kumar took over as program director.

In addition to being involved in the process of registering the branch as a legal entity in India, he has applied skills from his 20 years with the school to ensure active involvement with government bodies regarding outdoor policy and best practices, and memberships with various Indian outdoor organizations.

Despite many changes in the 25+ years since NOLS began leading courses in the region, outdoor classrooms in the shadow of Nanda Devi continue to offer incredible opportunities.See all NOLS India expeditions.

Editor's note: Essay adapted from A Worthy Expedition: The History of NOLS
Written By
NOLS is a nonprofit global wilderness school that seeks to help you step forward boldly as a leader.