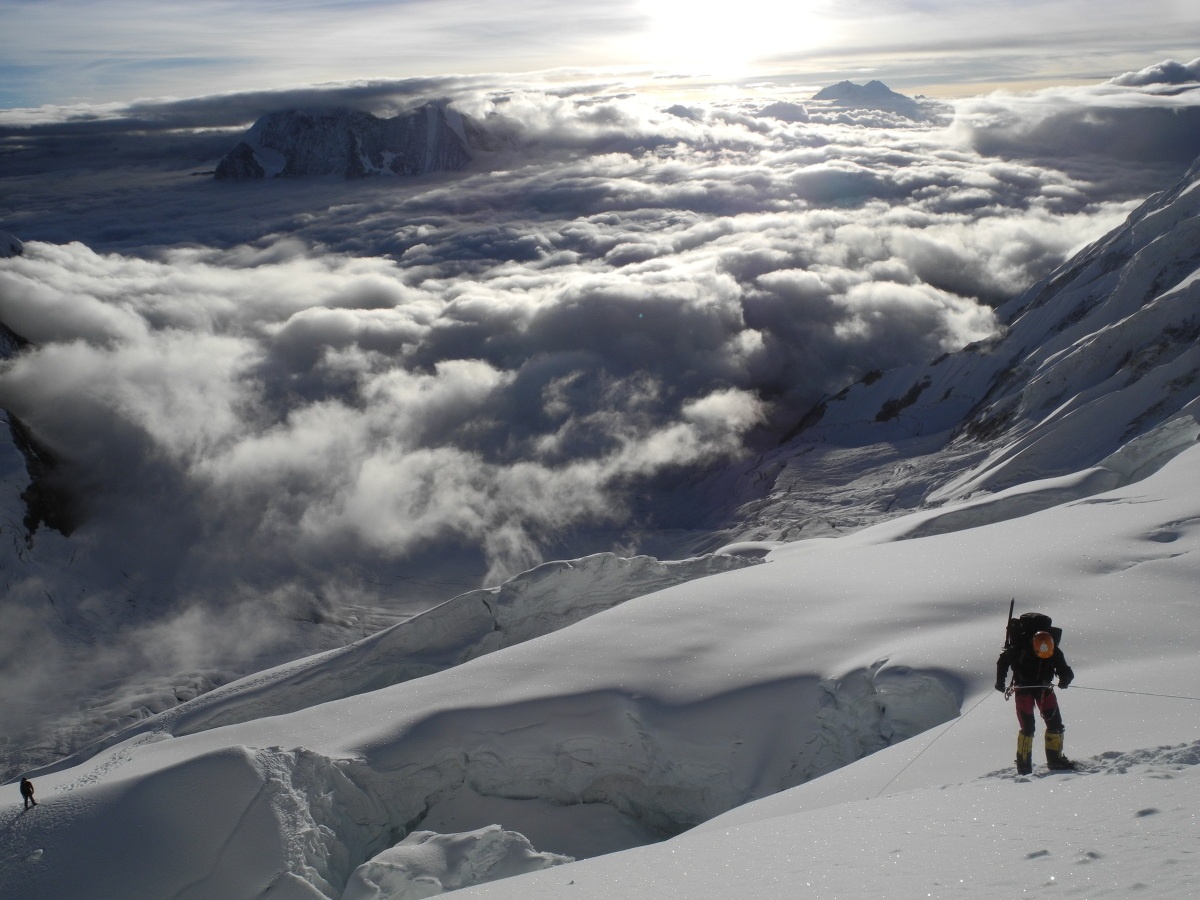 "I am driven to do my part for a better world, not just reach the summit and get an adrenaline kick."
At 27,824 ft. (8,481 m), Makalu is the fifth highest mountain on earth. For Carina Ahlqvist, who in the spring of 2018 will attempt to become the first Scandinavian woman to reach its summit, the peak is far from the only objective. Her expedition, called the Makalu Climate Climb, will emphasize having a low environmental impact while participating in climate projects in high-altitude areas of the Nepali Himalaya, places that are seeing some of the greatest effects of climate change.
An Unconventional Path
Carina comes from Stockholm, Sweden, but perceives herself firstly as a citizen of the world. At age 20, while her peers chose more conventional study abroad opportunities, she opted for something else: attempting to climb her first mountain, a 16,400-foot (5,000 m.) peak on Africa's Mt. Kenya.
The experience inspired her respect for nature and led her to seek life goals beyond the standard path. Carina had found her home in the outdoors, and with that, a desire to preserve natural environments.
She reflects, "I've been to mountains on several continents, in part to feel 200% alive. Especially on an 8,000-meter peak, I balance this passion for mountains with my goal to motivate people to choose a more caretaking approach for our home, the planet."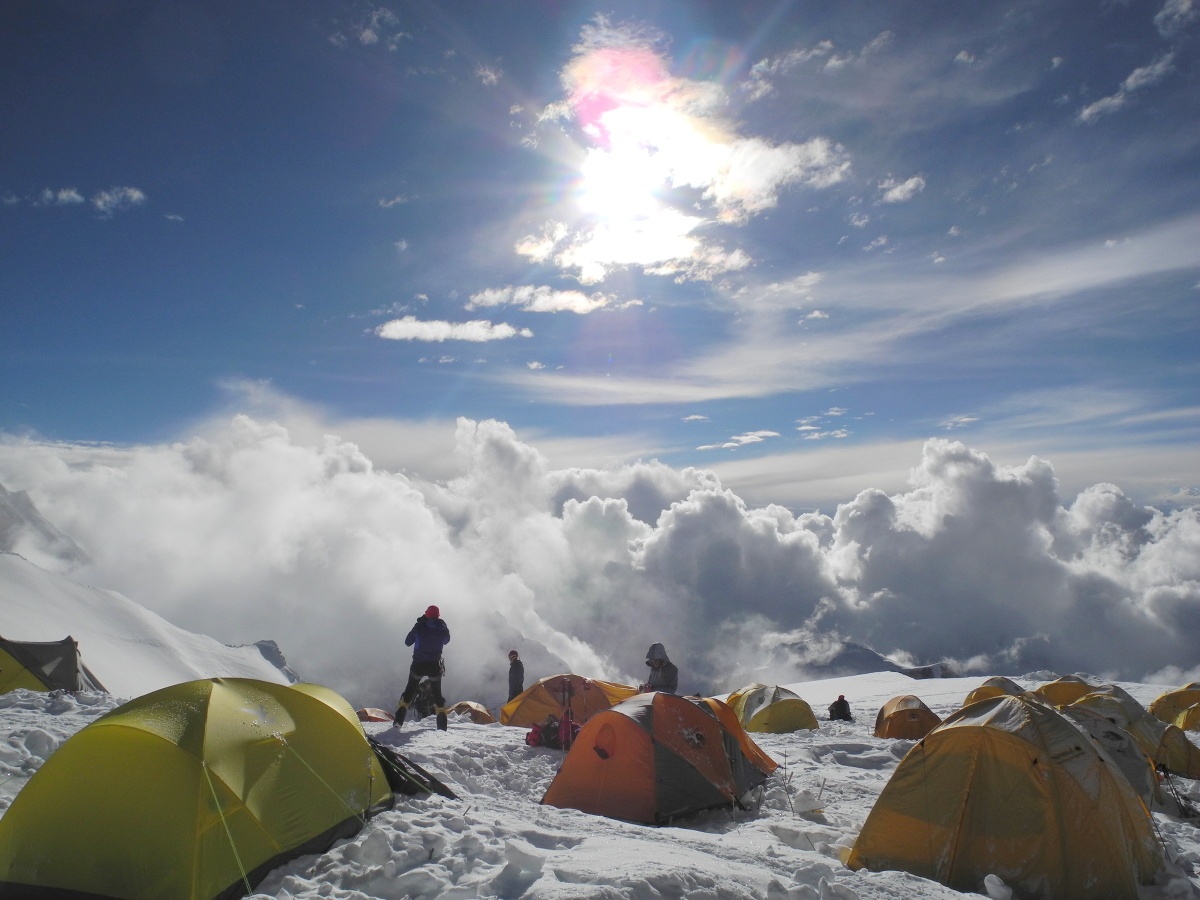 Glaciers and Stoves: The Team's Research Goals
Because climate change affects all countries and people, it was important to Carina to create an international team for her expedition. She has invited a group of climate scientists, environmentally-inclined travelers, and a photographer to join the trek to the Makalu base camp and support climate research projects along the way. So far, they have team members from the United States, Switzerland, Sweden, and France, and a Nepali guide.
Working with NASA and the European Space Agency (NASA's corresponding agency in Europe), the expedition will make boots-on-the-ground observations of the Barun Glacier, an area that's remote and difficult to access. Carina's team will collect rock samples left behind from the glacier's retreat, which researchers will date and use to trace its historic extent. The team will also assess the thickness of the rock debris lying on the glacier's surface, which will allow satellite data to be calibrated to model the glacier's energy and mass. Together, these measurements will help accurately determine the effects of climate change.
Carina and her team will also will visit Sherpa villages to measure the results of environmentally-friendly cooking stoves, installed by The Himalayan Stove Project (HSP), an organization Carina connected with on a previous trip to the Himalaya. The stoves have been shown to reduce the need for fuel by up to 80%, resulting in less deforestation, carbon dioxide release, and smoke inside homes. After her Makalu team measures the impacts of HSP's existing stoves at high altitude, she hopes to expand their reach to other areas she has visited.
By contributing to this work, Carina's expedition is taking action to reduce further impact from climate change. For her, these contributions are a major purpose of the trip: "These projects are meaningful to me because I consider taking care of our home, the earth, as the most natural thing we can do."
Preparing for a High-Altitude Expedition
Planning and preparing to climb Makalu is an undertaking in itself, especially since Carina will be guiding the strenuous trekking portion of the expedition until they reach base camp at 15,978 feet. (4,870 m).
Beyond her disciplined, six-days-a-week fitness regime and gathering the requisite equipment for staying warm, safe, and in communication, Carina is meticulously studying the risks inherent to her trip and taking precautions to be able to handle unexpected situations: "An expedition like this requires me, as a leader and team member, to be experienced and competent. I need to be simultaneously self-reliant and able to help others in case of emergency."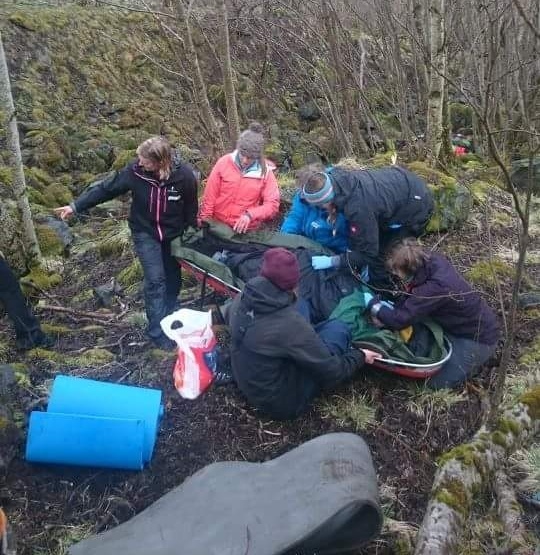 To gain this knowledge, Carina took a Wilderness First Responder (WFR) course with NOLS. She says that "having my WFR skills and the ability to handle many urgent health situations makes me feel more secure and better prepared. I will be more able to have a calm, balanced mental state on the mountain."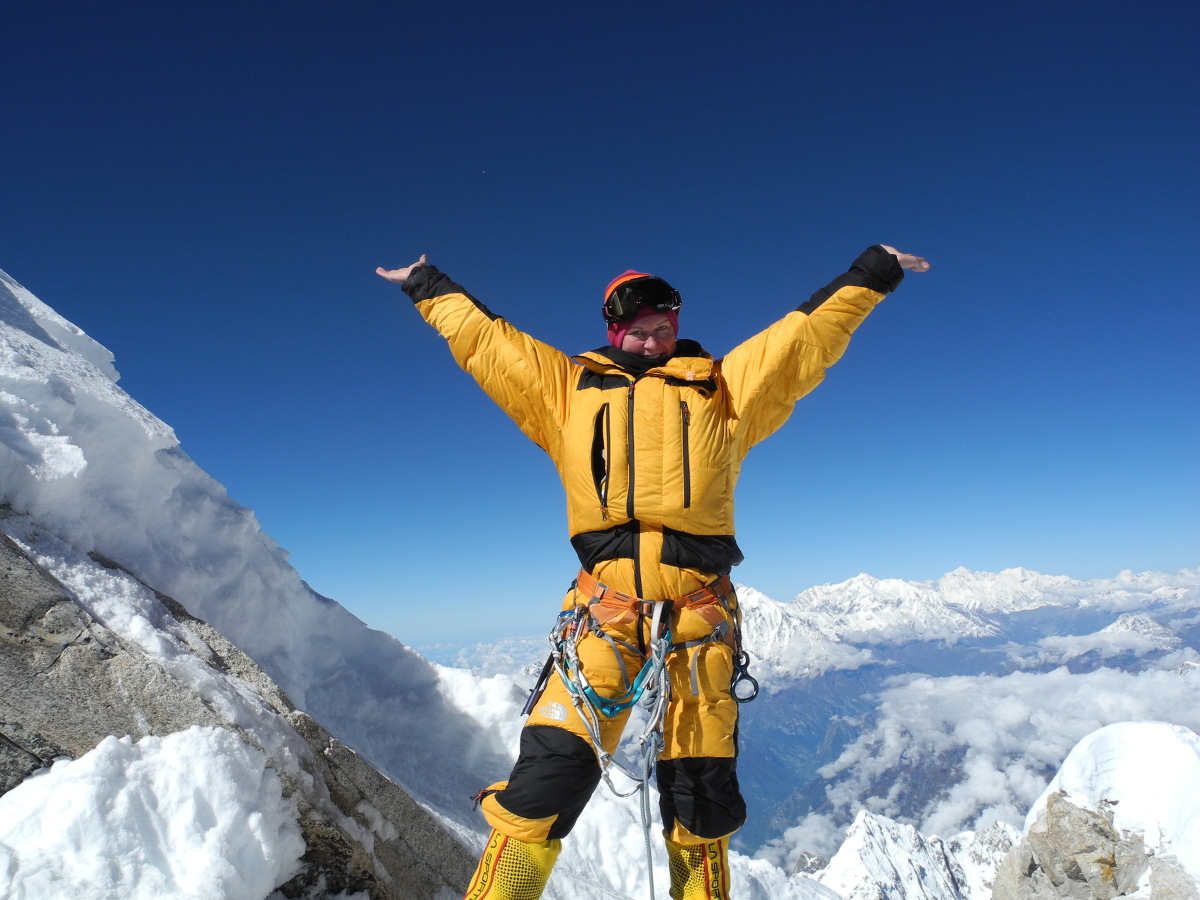 Carina's Makalu expedition began with her love of mountains and desire make a meaningful impact in her adventures. Through her drive and preparation, she is set up well to accomplish her goals. She hopes that others will draw inspiration from her story and strive to make a difference in their own ways:
"We all have our own objectives for life and own summits to climb. I simply wish to show that 'hey, you can do it.' Give it a serious try, get your goals together, create plans accordingly, and believe in yourself.
Written By
Ben is the former NOLS Wilderness Medicine Marketing Coordinator and a Wilderness First Responder graduate. He enjoys rock climbing, backpacking, kayaking, and hopes to someday adventure in the mountains on each of the 7 continents.