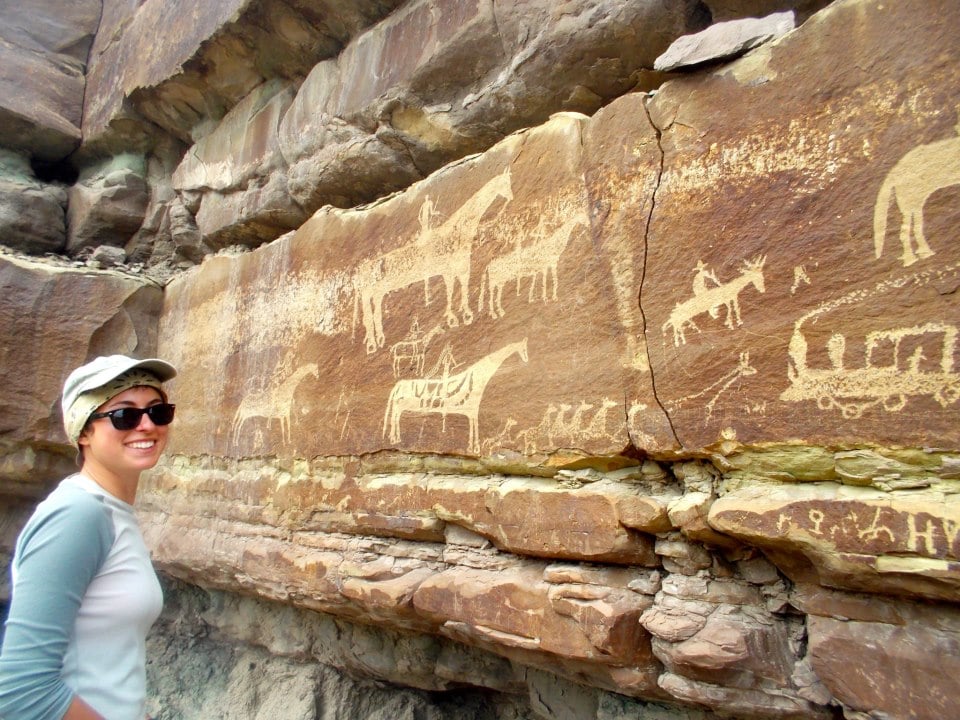 My NOLS Semester in the Rockies was a highly valuable aspect of my gap year because it gave me strength and skills that I need to excel in college and life.
One of the things I learned through my NOLS experience is that any physical challenge is mental and emotional as well. I have never been an athlete, so the first month spent hiking up to 10 miles a day with a heavy backpack was a shock. At first it seemed almost impossible, but I came out the other side feeling exhilarated and strong.
Just knowing that I've done the incredibly challenging things required of any student on a NOLS semester has given me strength and confidence in myself to tackle the challenges of college.
For example, while carrying the strange and often heavy assortment of accoutrements required for my current life as an art student, I recall carrying water jugs up the beach during the river section of my NOLS course and feel a surge of confidence.
Furthermore, my course strengthened my relationships with others. Being part of a cook group has given me an easy way with roommates. I believe strongly that communication training like that I experienced at NOLS is a powerful addition to anyone's education. I am much better able to communicate with my teachers and classmates in the college environment than I would have been otherwise.
Following my gap year, my academic advisor told me he thought a gap year should be mandatory and that I was far ahead of other students in maturity and determination. This kind of feedback makes me feel that my NOLS experience made me a more desirable and interesting student in the eyes of my college.
Get Started with Your NOLS Gap Year
Are you looking to prepare for college while having an incredible adventure? Check out NOLS Gap Year Programs and learn about our College Prep Course. Start your journey toward self-discovery and personal growth!
Written By
Lyda is currently a freshman at Maryland Institute College of Art, thinking of majoring in fibers, ceramics, or general fine arts.