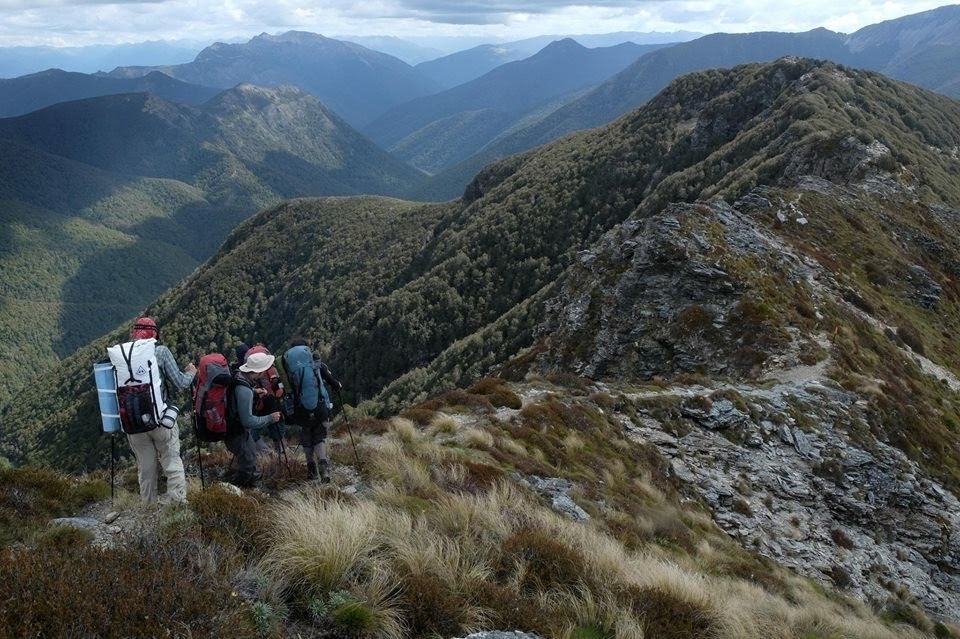 I'm normally apprehensive about opening up to people—so I was nervous when I showed up to a random bus stop three plane rides away from home for the start of mySemester in New Zealand. That day, I met nine strangers who would supposedly become my new best friends during the following 77 days in the mountains of New Zealand.
The bus ride brimmed with the awkward energy of small talk, but the tone shifted within hours of arriving at base camp and sizing up packs. Instead of ice-breaker Q and As, we dove into conversations over ethics while stargazing. I expected that my coursemates and I would become friends, but I never could have imagined how at ease I would feel.
On my trip, I learned the tricks to mountaineering, the skills to roll a kayak, and how to climb up mountains with a heavy backpack. But in this time I also became relaxed, unfiltered, and so comfortable with who I am—something I never expected.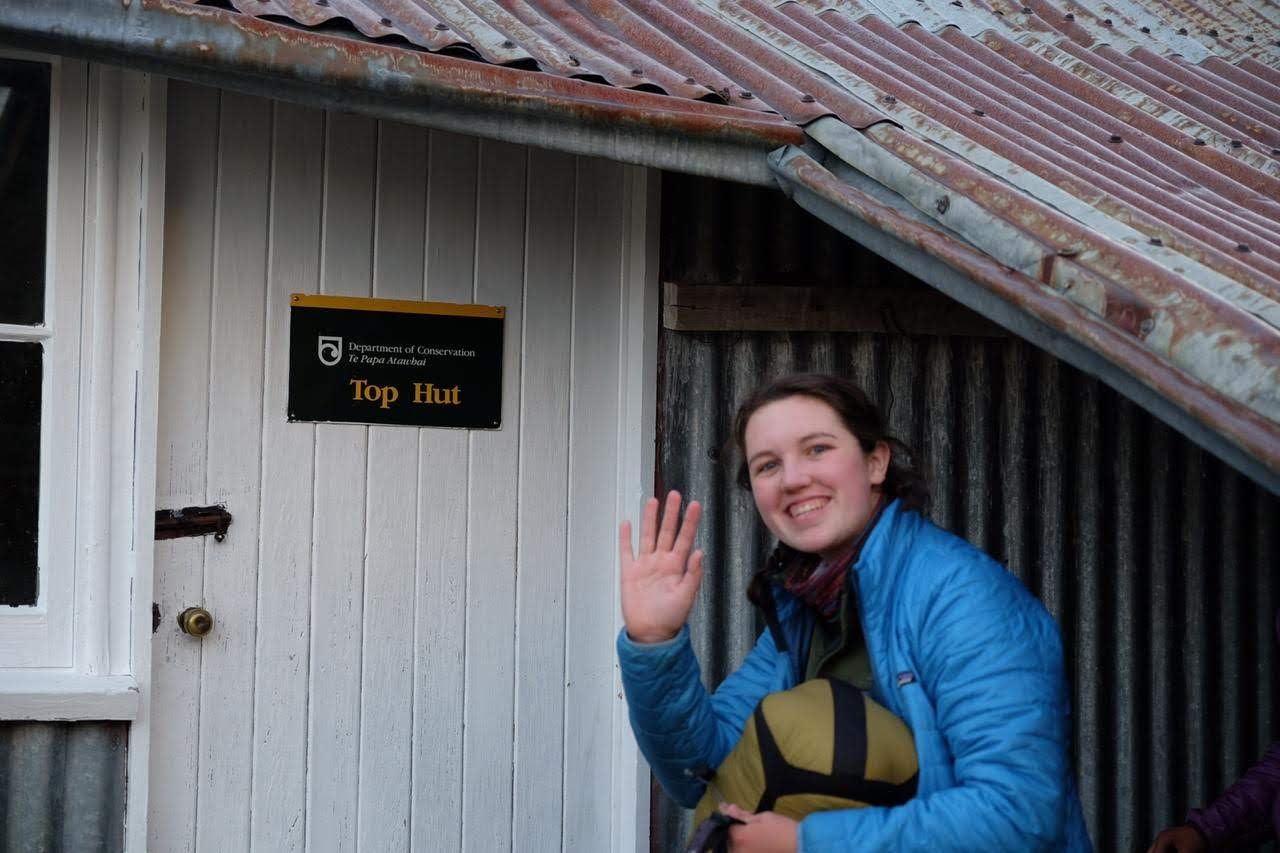 I ended up on the Semester in New Zealand, my second NOLS course, climbing muddy hills wrapped in rain gear, because it was the thing that made me truly excited for my next move post-high school.
Before choosing NOLS for a gap year, I'd been looking forward to college, but at my core I wasn't quite ready to jump into rigorous academics in a classroom environment. I was eager to meet great people and enjoy a culture heavily rooted in the outdoors.
Finally, after confronting this feeling, I decided to pursue a gap year and made one of my best-ever decisions, which would land me in New Zealand, a country with more sheep than people.
A few days into the start of the course, our group grew to embrace each others' eccentric qualities with pride and to enthuse in our good-natured community. My tentmates and I stayed up for hours screeching so loudly with laughter at any word that was mumbled that we had to be reminded that our tent "was not soundproof."
We sprinted in gale force winds, attempting to dry our dishes while simultaneously showing off our cartwheeling skills. We learned Kiwi slang, praising our food with "yums," ending our sentences with "bro," and yelling "sweet as" to express satisfaction. While hiking through sharp tussock grass we busted out moves, calling it "trail dancing," and at dinner we created a band with our nalgene bowls and plastic spoons to debut our first single at the nightly meeting.
I remember a day paddling through archipelagos when someone asked me my favorite song. When I responded with one that they didn't know, they asked me to sing it. I'd never felt comfortable singing in front of anyone before, but when I hesitated, my friend asked "why not?"
And for some reason that did it; I sang for the rest of the course, screaming ABBA's "Dancing Queen" on steep ridgelines overlooking alpine lakes, chanting Willie Nelson's "On the Road Again" on our way to wilderness huts, and even rapping the Spongebob theme song in Spanish with the help of fellow beatboxers.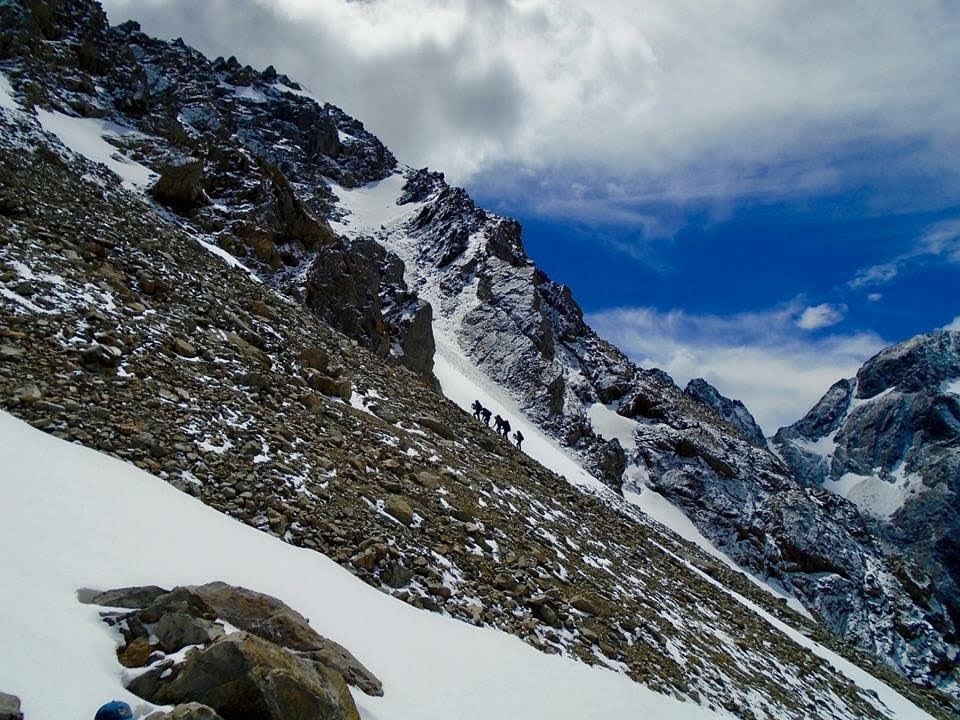 After making all of these insanely awesome and slightly strange memories, I returned home and almost forgot how to act in civilization. When a person asked me if I still considered myself shy, I had to stop and think. I realized how meaningful it was to find space in the backcountry where I was surrounded by new people who care about me, and with whom I could be myself.
I've had a lot of time to think about what I most valued about my NOLS experience. What made the feeling of exhaustion after the constant ritual of walking, eating, and sleeping worthwhile? What was so satisfying about the view of the world I discovered by paddling through rough waters? Actually stepping foot on a glacier after being lectured on them in classrooms for years? Or the blissful feeling that I got to spend three months with some of the most incredible people I've ever met?
Although the summits we climbed together are close to my heart, the thing that will always be a part of me is the joy to be witty and goofy around true friends with no hesitation.
Start Planning Your Gap Year!
Start your journey to discovering a new normal. Explore the transformative and unique Gap Year Programs offered through NOLS, or chat with a NOLS Gap Year Advisor for help planning your gap experience.
Written By
Tricia Ballard will be attending Bates College after a few remaining months in her gap year. When not reminiscing over NOLS, she enjoys baking pies, amateur biking, watercoloring, drinking hot chocolate, and fitting in outdoor micro-adventures into everyday life.