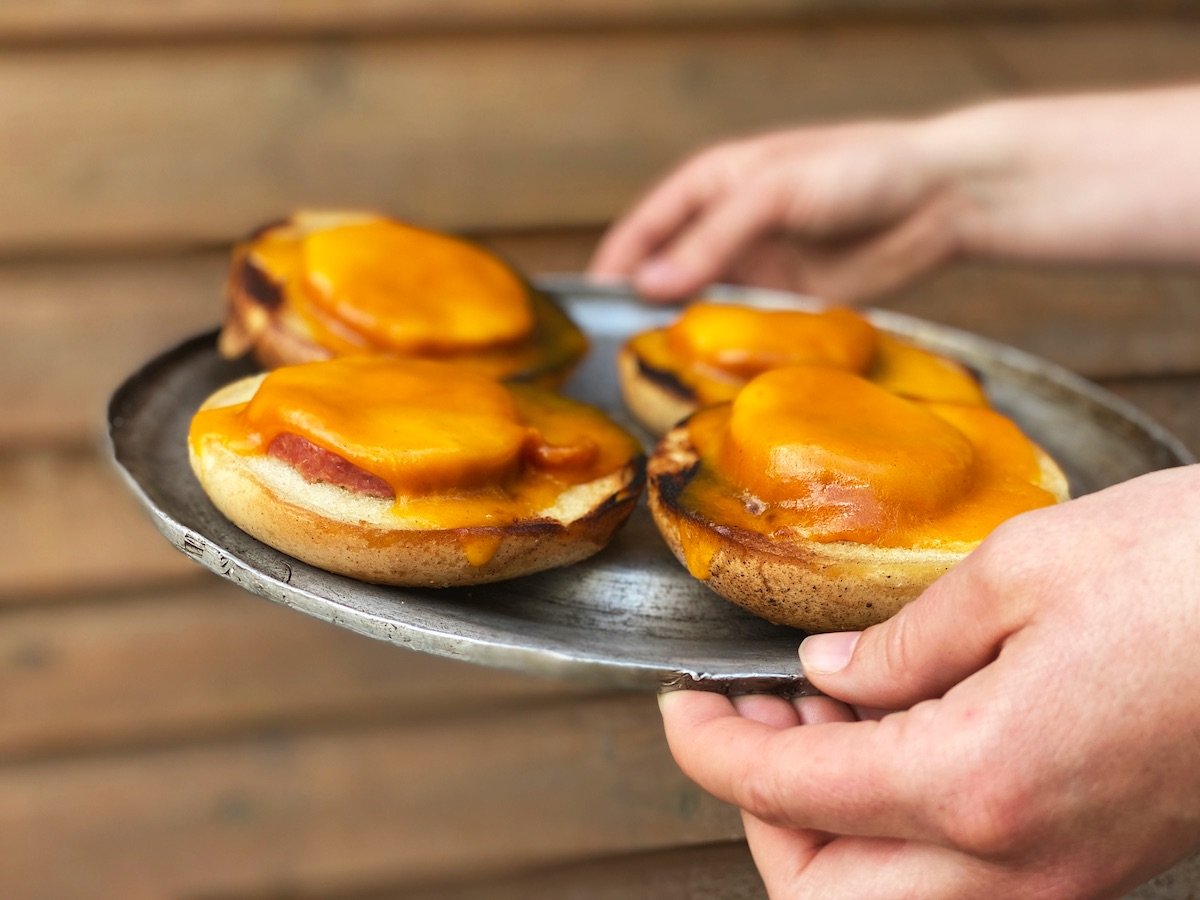 Delicious and quick, this recipe is perfect to make when you just want something hot and simple for breakfast (and want to use up your bagels before they get squished on the trail).
We're showing you a basic version here you can adapt to your tastes and creativity.
Try adding garlic salt or hot sauce, switching out the sausage for sauteed mushrooms, or, instead of steaming the cheese, flipping over the bagels and frying it!
Recipe: Cheesy Breakfast Bagels
Servings: 2
Ingredients
Butter or cooking oil
2 bagels
Several slices of preferred cheese (1-2 per bagel)
Several slices of preferred sausage (1-2 per bagel)
A splash of water
Directions
Heat butter or cooking oil in a frying pan over medium heat
Slice bagels in half
Add bagel slices face down on the hot pan
Toast bagel slices until golden brown, then flip and continue toasting
Top bagel slices with summer sausage
Place cheese slices on top of sausage
To melt the cheese, add a splash of water to the pan, then quickly cover with a lid. (*Only use a tiny bit of water so you don't get wet, mushy bagels).
Steam for around 15 seconds, then remove the lid.
Serve and enjoy!
Watch the Recipe
Find more of our favorite backcountry recipes in NOLS Cookery.
Written By
NOLS is a nonprofit global wilderness school that seeks to help you step forward boldly as a leader.