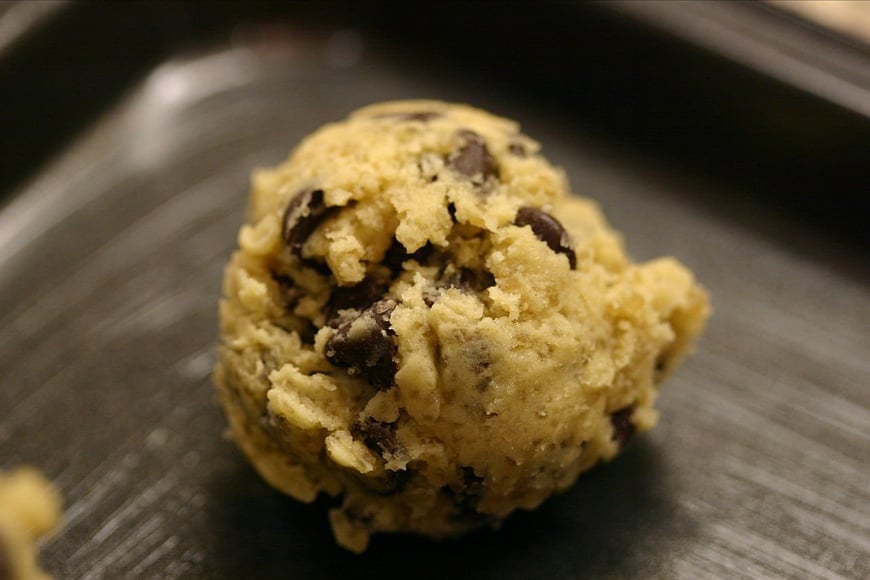 Cookies are delicious, and any time is the perfect time to eat them.
Here's a cookie recipe we make when we're camping that's easy to master and easy to make your own.
Basic Backcountry Cookies
Ingredients
½ cup brown sugar
¼ cup butter
¼ cup powdered milk (regular, soy, coconut, or Nido)
3 Tbs. water
¾ cup baking mix* (4 cups flour, 2 ½ Tbs. baking powder, ¼ cup powdered milk, 2 tsp. salt)*(We recommend mixing this ahead of time!)
½ cup white flour
⅛ tsp. salt
Directions
Cream sugar and butter together.
Mix milk powder and water and add to sugar-butter mixture
Combine flour, salt, and baking mix and add to other ingredients, working it into a stiff dough
Divide into nine pieces
Flatten and bake for about 10 minutes, using a twiggy fire
Makes nine 3-inch cookies or one GIANT cookie.
Variations
Add a mixture of 1 ½ Tbs. brown sugar and ½ tsp. cinnamon over the cookies before baking
Mix ½ cup of a mixutre of fruit, nuts, and seeds into the dough before baking
Omit the salt and add 4 Tbs. peanut butter, 2Tbs. more flour, and ¼ cup chopped peanuts
Replace powdered milk with ½ cup cocoa and 4 Tbs. water
(Read about twiggy fires and other backcountry baking techniques here.)
Happy munching!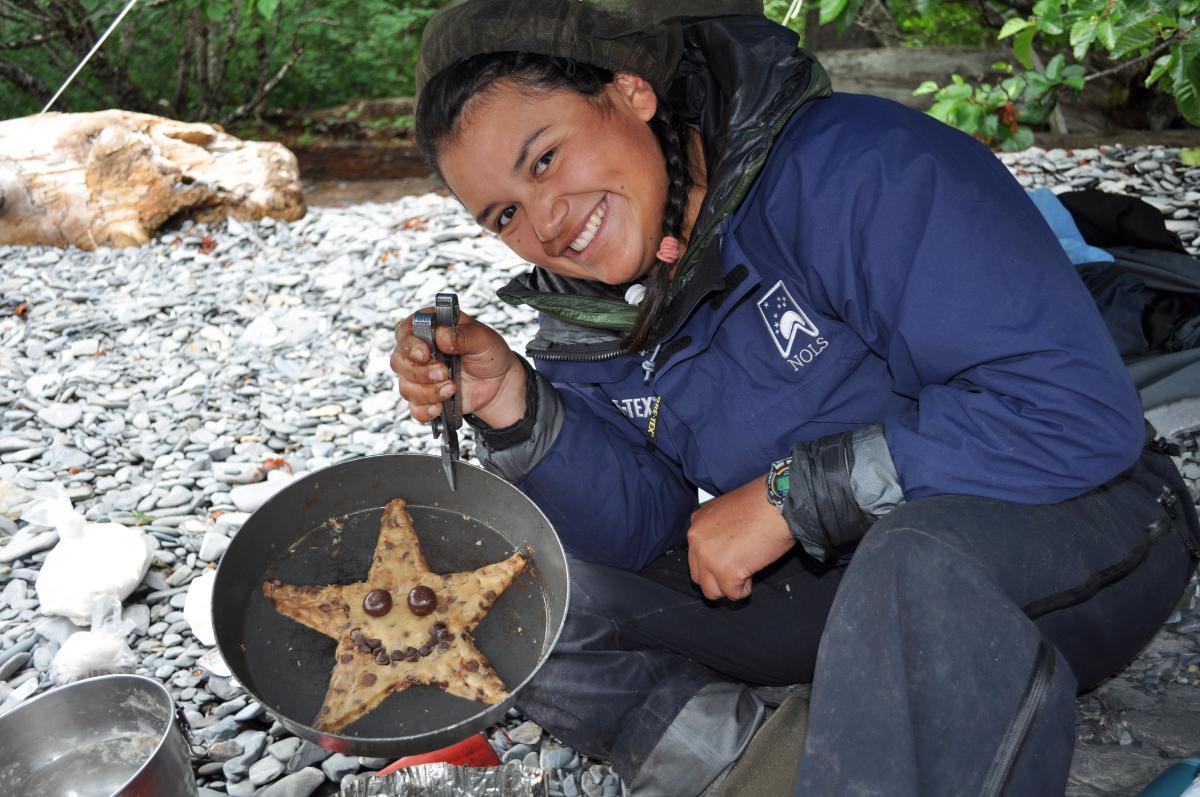 Written By
Molly is a NOLS instructor and writer. She loves the smell of her backpack and does her best writing before 7:00 am. When she's not scouting the next post for the NOLS Blog, she's running and climbing on rocks in Wyoming. Follow her on Instagram @mgherber