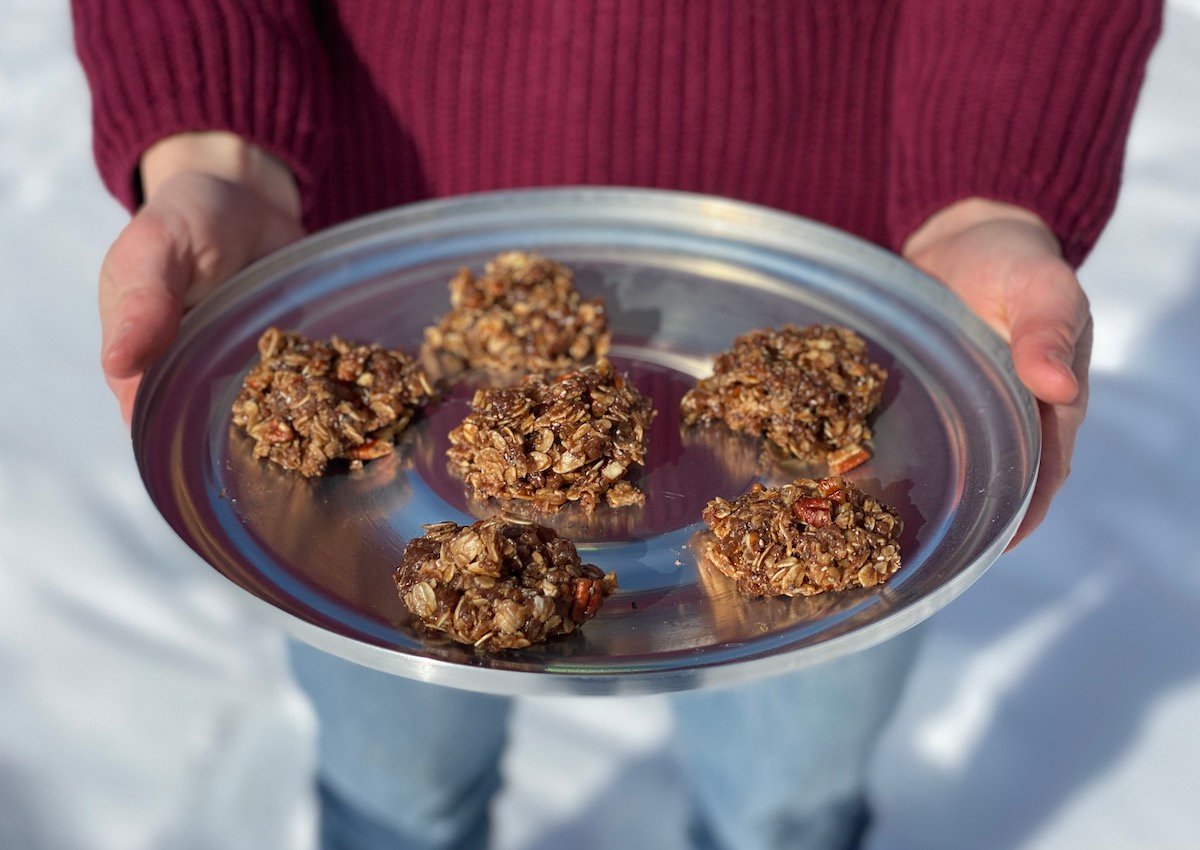 Many of us are using this time indoors to try new things, like rock climbing on kitchen cabinetry or testing out a complicated dinner recipe. It's fun, rewarding, and it most certainly occupies a large chunk of time (something that feels as though it's passing slower and slower these days).
In the backcountry, successfully executing a new recipe from the NOLS Cookery after a 10-mile trek over a mountain pass can make you feel like you're invincible. Hand over that spice kit and spatula—there's a pro in the cook group now.
While there is an immense sense of pride that comes with successfully cooking Michelin Star-rated meals in the remote wilderness, sometimes you need balance. We're talking sweet and simple Chewy Fudge No-Bake Cookie balance.
It's an easy, rich, and divine recipe perfect for snacking on after dinner or as fuel during a mid-hike break. It can also be made from the comfort of your own kitchen after you're done free-soloing the granite countertops.
Watch: How to Make Chewy Fudge No-Bake Cookies
Ingredients
1 cup brown sugar
5 tbs. butter
1/4 cup cocoa mix
3 tbs. powdered milk (regular, soy, coconut, or Nido)
3 tbs. water
1 1/2 cups oatmeal
1/4 cup of nuts (chef's choice)
1/2 tsp. vanilla
Instructions
Mix brown sugar, butter, cocoa mix, and milk mixture in a pan and bring to a boil. Reduce heat and boil for 3 minutes, stirring constantly to prevent scorching.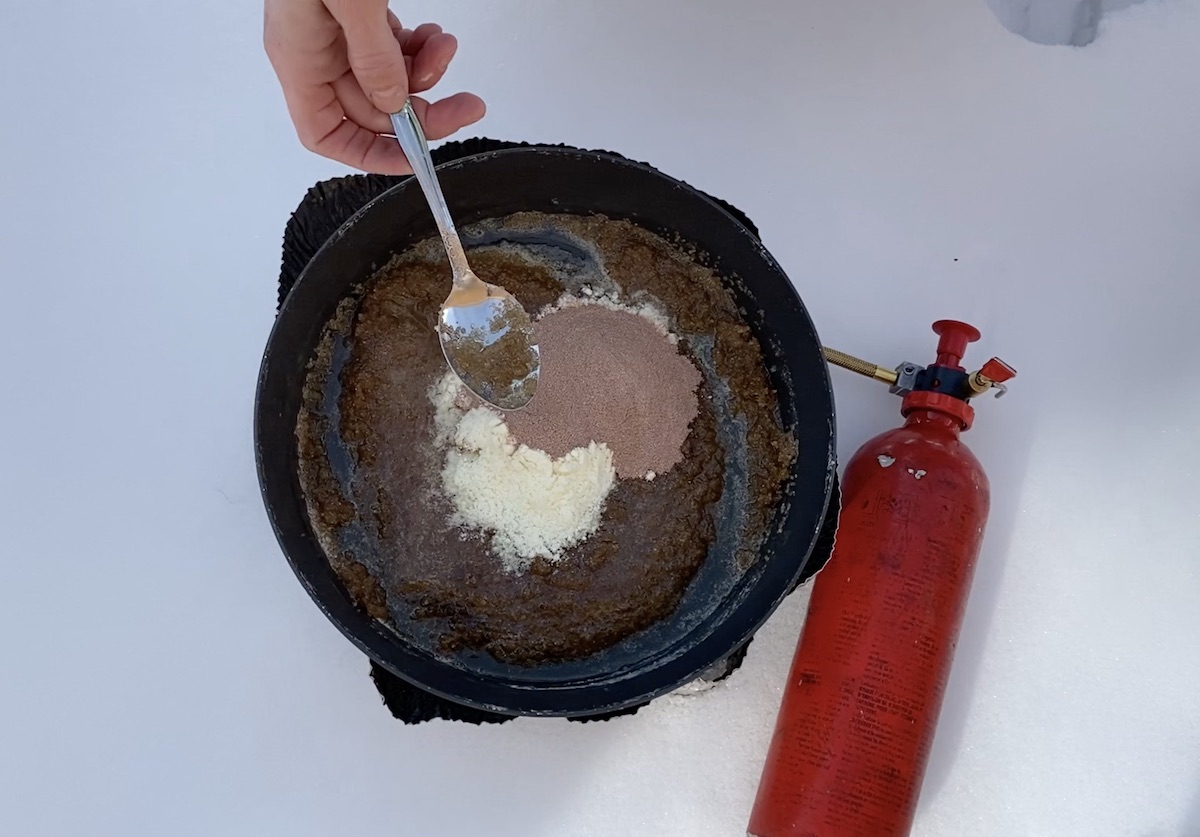 Remove from heat and stir in remaining ingredients.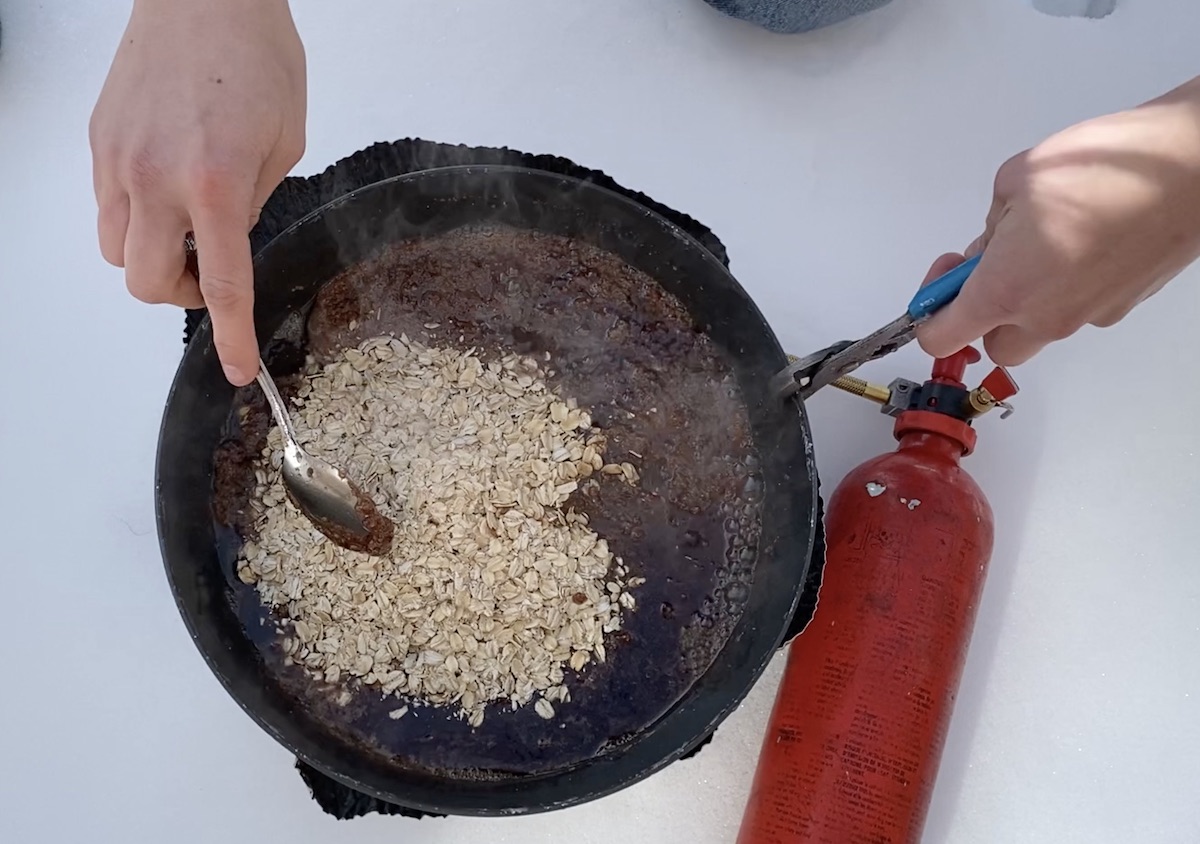 Drop by spoonfuls onto a flat surface such as a fry bake lid or a baking sheet. Let sit for about 10 minutes to set.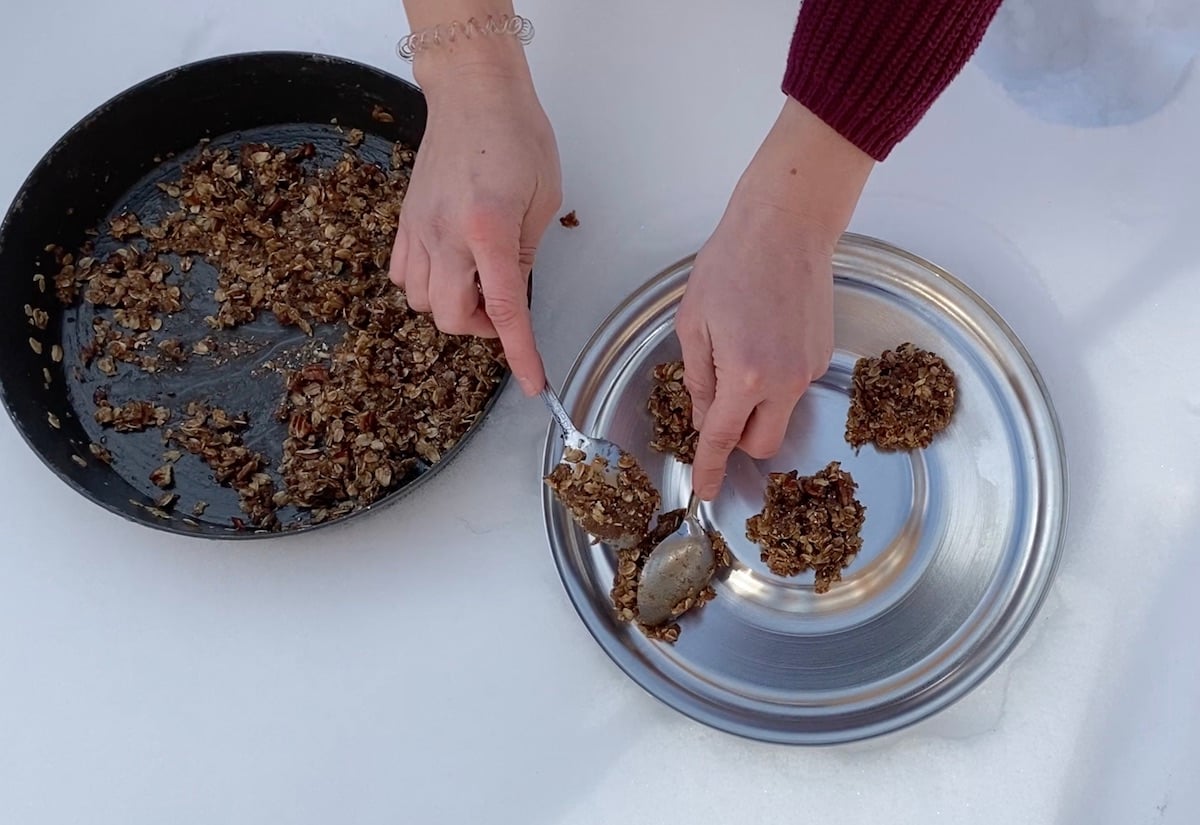 Enjoy!
Find more tasty recipes to try at home in the NOLS Cookery.
Editor's Note: All photos and video by Jordan Cranch.
Written By
Hailing from the swamplands of south Louisiana, Jordan now calls beautiful Lander, Wyoming, home. When she's not planning out NOLS' social media content, she's perusing her own phone and embracing life where there's actually snow (and a lot of it). You might find her dance hiking in Sinks Canyon, dance hiking at Johnny Behind the Rocks, dance hiking at The Bus, or just dance hiking in her own kitchen (it's a very short loop trail). She's also passionate about trying new things, which is what brought her to NOLS in the first place.