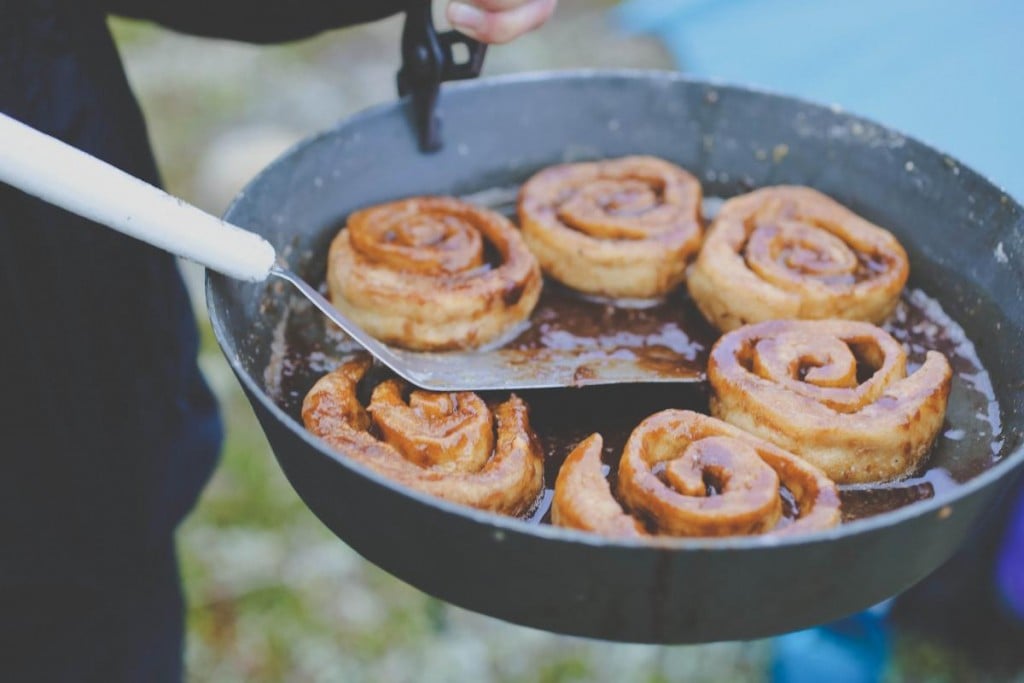 Photo by Charlotte Klein.
Waking up to the buttery smell of hot cinnamon rolls is one of the best ways to start your morning.
With this recipe from the NOLS Cookery, you can get that delicious, gooey cinnamon roll even when you're camping.
Cinnamon rolls are longtime NOLS classic, and this recipe is perfect for home, car camping, or to change up the routine of instant oatmeal on a longer trip. Enjoy! (Gluten-free version below)
Ingredients for Yeast Dough
1 Tbsp. yeast
1 ½ cups lukewarm water
2 Tbsp. sugar
2 tsp. salt
2 Tbsp. butter or oil (optional)
3-3 ½ cups flour
Ingredients for

Filling
4 Tbsp. butter
½-1 cup brown sugar
1 Tbsp. cinnamon
½ cup nuts (optional)
½ cup dried fruit (optional)
Directions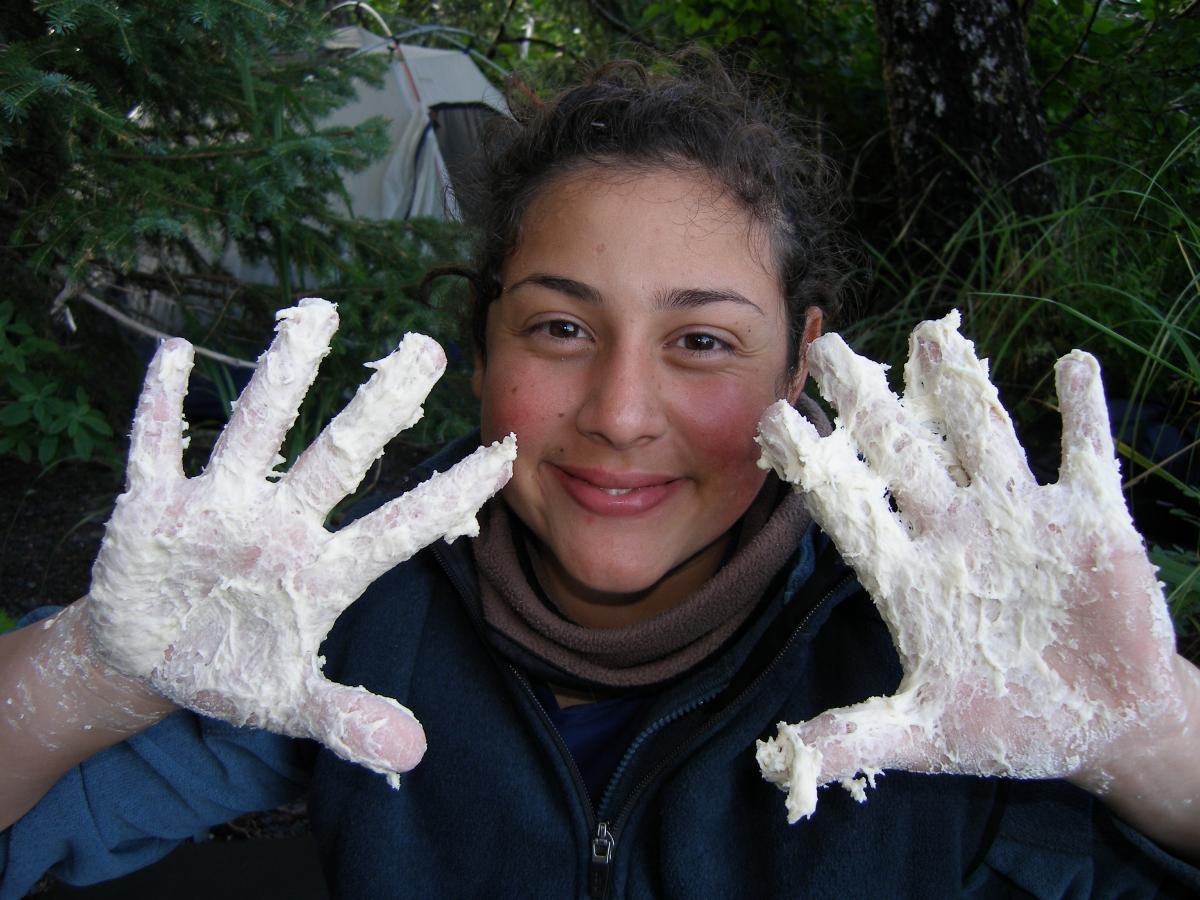 Photo by Tracy Baynes.
Dissolve yeast in a small bowl/cup in lukewarm water with sugar and salt
Cover and let sit for 5 minutes in a warm spot until it froths
Add yeast mixture to a bowl with half of the flour
Beat vigorously for 2-3 minutes
Add butter and the remaining flour to form a thick dough
Knead the dough on a floured surface (putting flour on your hands will make them less sticky, too). You'll know the dough's ready when it's silky and springy.
Shape dough into a loaf, then place in an oiled pot or frying pan
Cover and let rise for about an hour or until dough doubles in size
While the dough is rising, prepare your filling: Mix butter, brown sugar, and cinnamon until creamy
After the dough's risen, punch it down, and roll it out into a large rectangle ½ inch thick
Spread filling on the dough and sprinkle with nuts and dried fruit, if desired.
Roll up the rectangle "jelly-roll" style, pinching dough closed so the filling doesn't fall out
Slice roll into 1-inch slices and place the slices in a greased pan (dental floss works well for slicing)
Cover and bake with a twiggy fire for 25-30 minutes OR cook on one side for a few minutes, then flip and cook the other side.
Eat and enjoy! Best served hot.
How to Make Gluten-Free Cinnamon Rolls:
Become an expert at baking in the backcountry on a NOLS semester and find more recipes on the NOLS Blog.
Molly is a NOLS instructor and writer. She loves the smell of her backpack and does her best writing before 7:00 am. When she's not scouting the next post for the NOLS Blog, she's running and climbing on rocks in Wyoming. Follow her on Instagram @mgherber