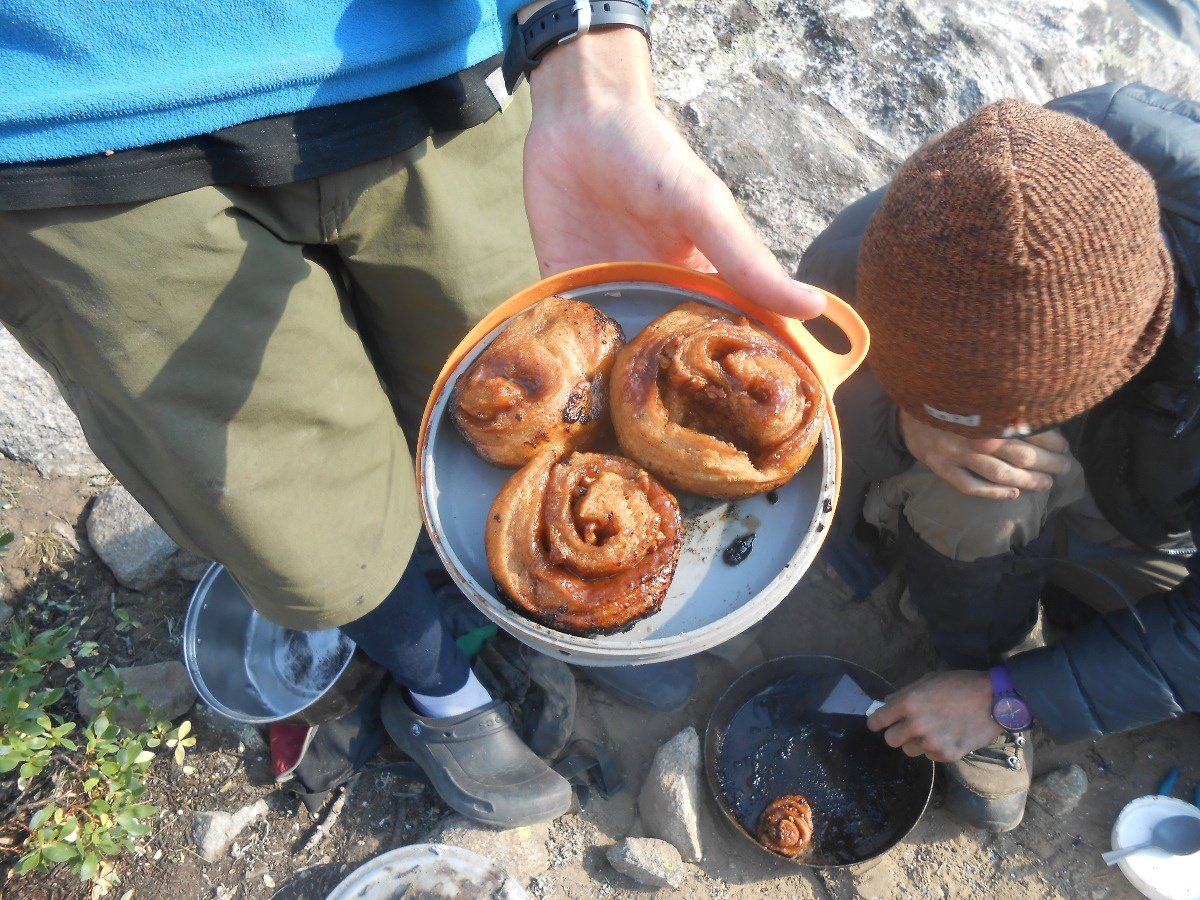 I crested the top of the small mountain, ahead of the rest, for a brief moment of celebration on the top, all by myself. The view took my breath away, literally, but also emotionally. I could feel a tenderness and had a few tears in my eyes. These were happy tears. As the others, my coursemates, arrived on the mountain's top, the sun was at an angle and beginning to set. We all celebrated, and we were also exhausted and laughing. In this moment I felt immense joy and pride, and, realizing we were now about one-fourth of the way through our 30 days in the wilderness, I thought to myself, I think I'm going to make it, and I think this is going to be amazing.
My 30-day NOLS course, a Wind River Wilderness course, was the hardest test of will, teamwork, strength, and leadership I've ever experienced. It was also one of the most transformational, unforgettable and meaningful experiences of my life.
For one whole month, we backpacked in remote Wyoming mountains. Throughout the 30 days, 12 strangers from around the world and I would trek 120 miles, carrying heavy packs on our backs that contained everything we'd need to live. There were no beds, cellphones, communication with the outside world, showers or toilets. Which was brutal. And, oh yeah, I should mention there were bears where we were going!
While so many aspects of the course were challenging, the homesickness was probably the hardest part. It was difficult to be away from home and my family, and all the feelings that come from being "home." As a family, we backpack and hike often, so it was hard to be so close to them and the things we do together, and yet be so far away.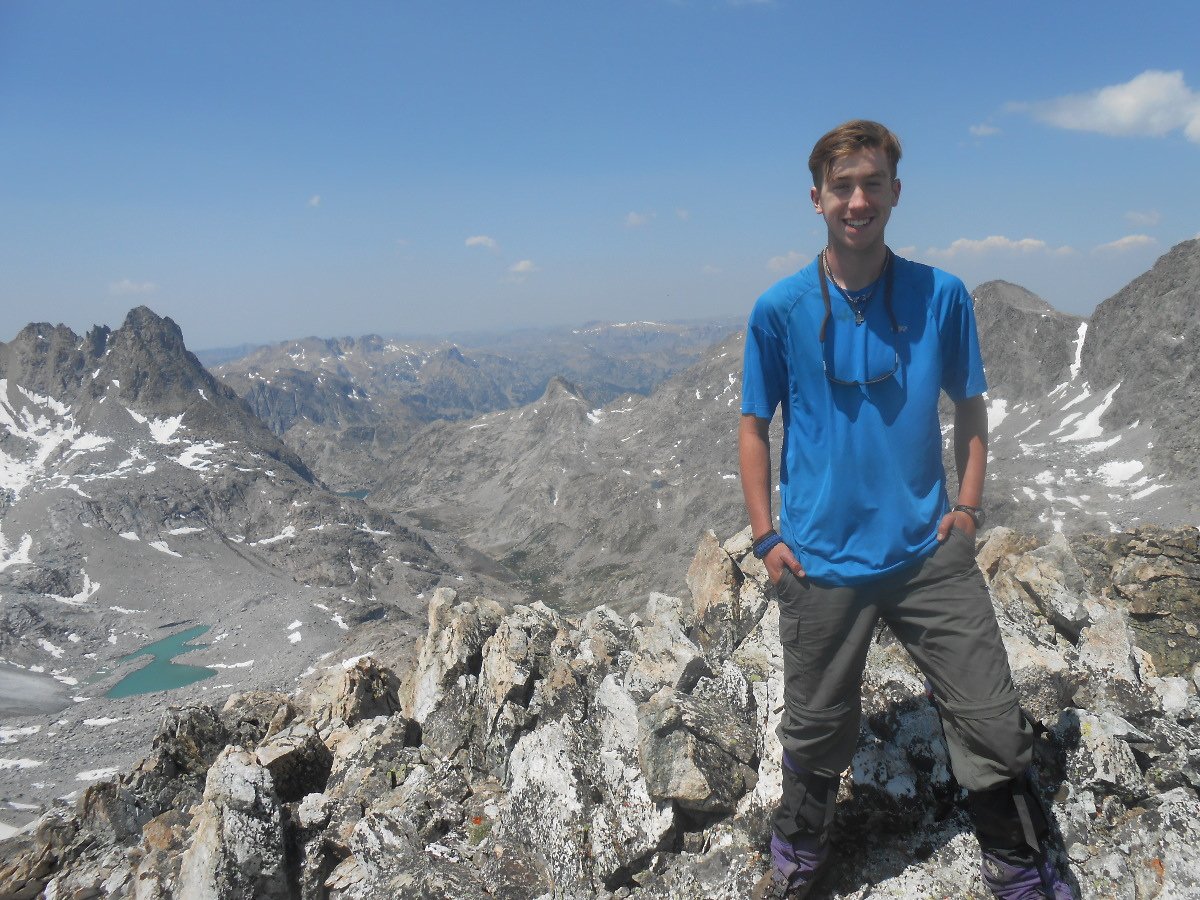 I cried a good number of times. I was homesick in a way that hurt my heart and sometimes made me afraid. But mostly, it served as a motivator. For example, I told myself, "I want to make my family proud, because they're the reason I'm me." I was upset at times but mostly it was constructive. I don't think I was alone in being homesick at times. Red eyes weren't uncommon, and each of my coursemates would look for a little solitude every now and then, to process our feelings. No words were really exchanged about our homesickness, but there was a sort of compassionate acknowledgement that was felt if not spoken.
While we were out there, we lived as a team, and part of the difficulty with that was not knowing my teammates super well, at least at the beginning. Needing to rely on complete strangers for that long, a whole month, was a new experience. This became especially important a third of the way into the trip, when we had to evacuate one of my coursemates, who hurt his leg. We all had to work together to carry him up 1,000 vertical feet worth of switchbacks. It took 8 hours of exhausting work.
As we climbed, we argued about different methods of solving the problem. At the end of the day, we helped him get to the trailhead, and we had grown in the process. By listening, and being vulnerable and working through the difficulties, and communicating despite our differences, we grew more as a team. We discovered all our perspectives, ideas and hoped-for takeaways from the trip were different. Thinking about it now, the messy way we worked all of that out was actually our team being "formed." It wasn't pretty, but in the end, it worked. The following days were much better, and we worked like a well-oiled machine.
For the last 6 days of our course, our instructors sent us off on our own, to make it the rest of the way back to the trailhead as we applied our new skills and selves. During those last days of the course, I got to know my fellow hikers more closely. I learned how to tie a fly on a rod, how to speak some French (some of my team were from France), and to get out of my comfort zone. In the end, we made it. We survived. Of course we did! Each of us had grown and accomplished the journey in our own individual ways, to be sure. But even more significantly, a group of strangers had transformed into a team to accomplish something great and wild and uncertain together.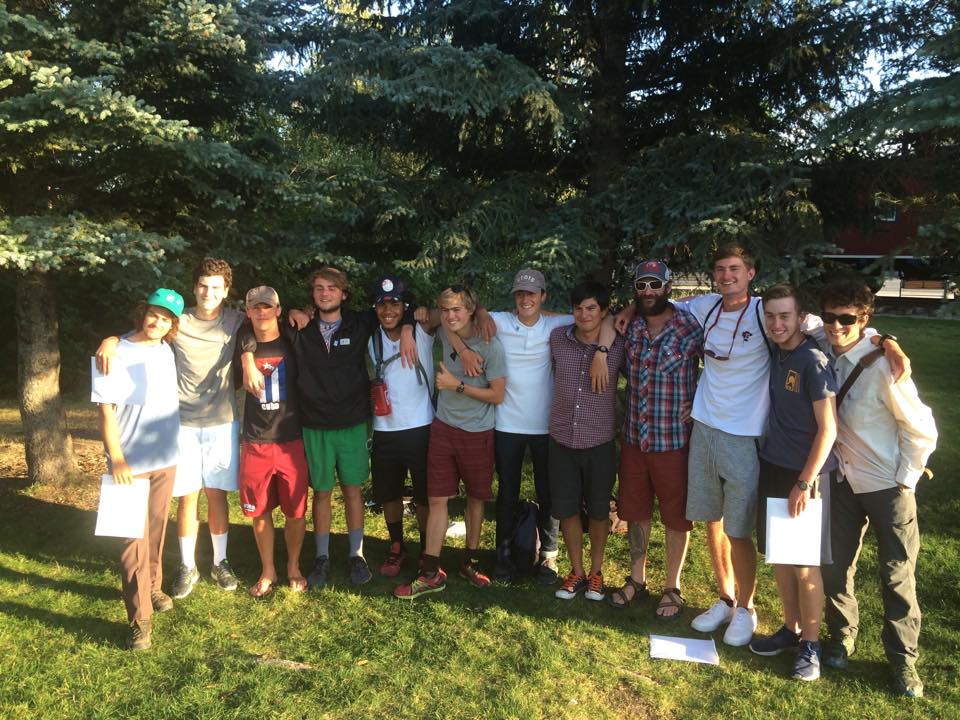 I have so many valuable takeaways from my NOLS course that continue to inform me, and the way I show up in the world, in my various roles. Here are a few:
Sometimes we will face new journeys that are full of uncertainties
We all face challenges
We all meet people we may not understand
We all carry loads on our backs, and the weight of our load can feel crushing at times, but if we work together—if we exercise expedition behavior—almost anything is possible
If we empower ourselves through teamwork, cooperation, good self care, leadership, communication and positivity, then we can achieve, and get through, anything.
Learn more about Wolf's course, the Wind River Wilderness Expedition.
Written By
Wolf, 17, lives in Lander, WY, where he is currently a junior in high school. Wolf's passions are writing and performing music, poetry, storytelling, acting, traveling, photography and movies. He loves being outdoors, and spends a lot of his time with family and friends, hiking, backpacking, running and skiing.