Editor's Note: We're introducing six new courses to our fall lineup that are all 10 days or shorter. Enjoy!
"Paddling is a quintessential and historic mode of transportation in the Adirondacks. These ancient waterways are deep with human history. Linking together lakes, rivers, and ponds is the perfect way to explore the beauty of the Adirondacks in September. Picture the peace of sitting by an evening fire after a long day, hearing the loon calls, and watching the stars fill up the night sky."
– NOLS Northeast Program Manager Lindsay Yost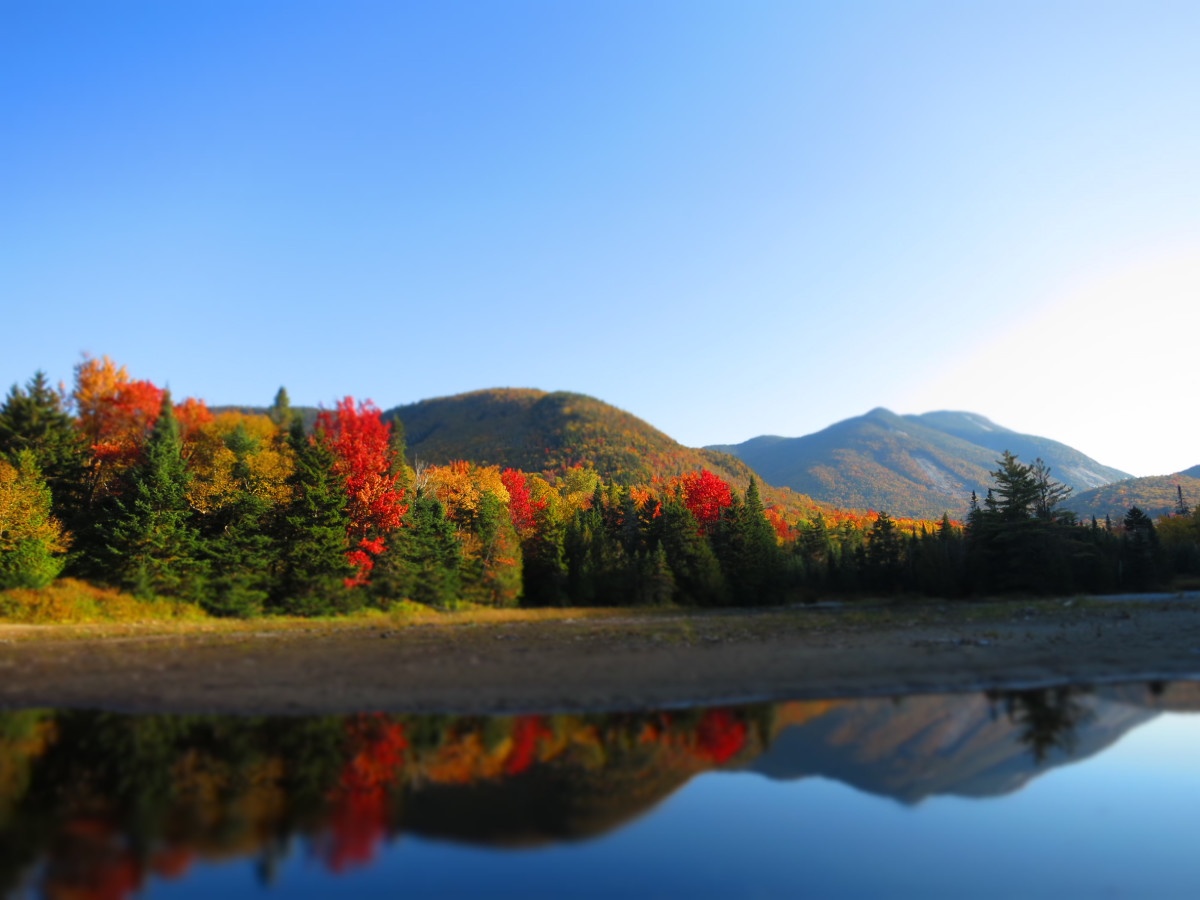 "The Adirondacks are a real time classroom for addressing LNT issues that matter and make a difference. The ease of access for the Adirondacks makes education, training, and stewardship particularly meaningful. Not to mention September in the High Peaks region is a beautiful time of year to be exploring the backcountry."
– NOLS Northeast Program Manager Lindsay Yost
"Eight days in the backcountry is the perfect break from a busy work schedule. This course will visit the Gila Wilderness, one of my favorite's because it was the first designated wilderness area in the United States. The area's natural and human history is vast, and it's a great way to experience a variety of terrain."
– NOLS Southwest Program Director Lindsay Nohl
"As a female outdoorswoman, I know firsthand how special it can be to stretch your comfort zone and learn new technical skills in a group of other supportive women. We're hoping this course will attract women seeking both challenge and camaraderie in the beautiful desert Southwest."
– NOLS Southwest Program Director Lindsay Nohl
"Canyon country is one of the most astounding landscapes this planet has to offer. Canyons are like mountains turned upside down, with the intricacies of a maze and the magic of hidden oases."
– NOLS Rocky Mountain Assistant Director Andy Blair
"Sailing in Baja was an incredible experience! We learned to sail and read the wind, explored a canyon full of petroglyphs, watched bioluminescent waves break on our beach, and slept under the stars. The 8-day length is a perfect way to learn new skills and meet like-minded adventurers even on a busy schedule. "
– Katherine Boehrer, NOLS Social Media Coordinator and Baja Coastal Sailing Prime 2017 grad
Molly loves the smell of her backpack and does her best writing before 7:00 am. When she's not scouting the next post for the NOLS Blog, she's running and climbing on rocks in Wyoming.