My choice of going on a NOLS Semester in the Rockies was as absurd as traveling to 30 countries with a baby before their first birthday. Apparently, I have a flare for the ridiculous!
I had never been canyoneering, kayaking, rock climbing, ridden a horse, or even camped before. Now, add to that dumbfounded look you're starting to picture, a 17 year old girl who was still mastering a command of her limbs (think a few clicks past klutzy), and not exactly an Olympic athlete. I'm pretty sure my parents cried when they dropped me off at the airport, not because they'd miss me, but because they weren't totally confident I'd survive.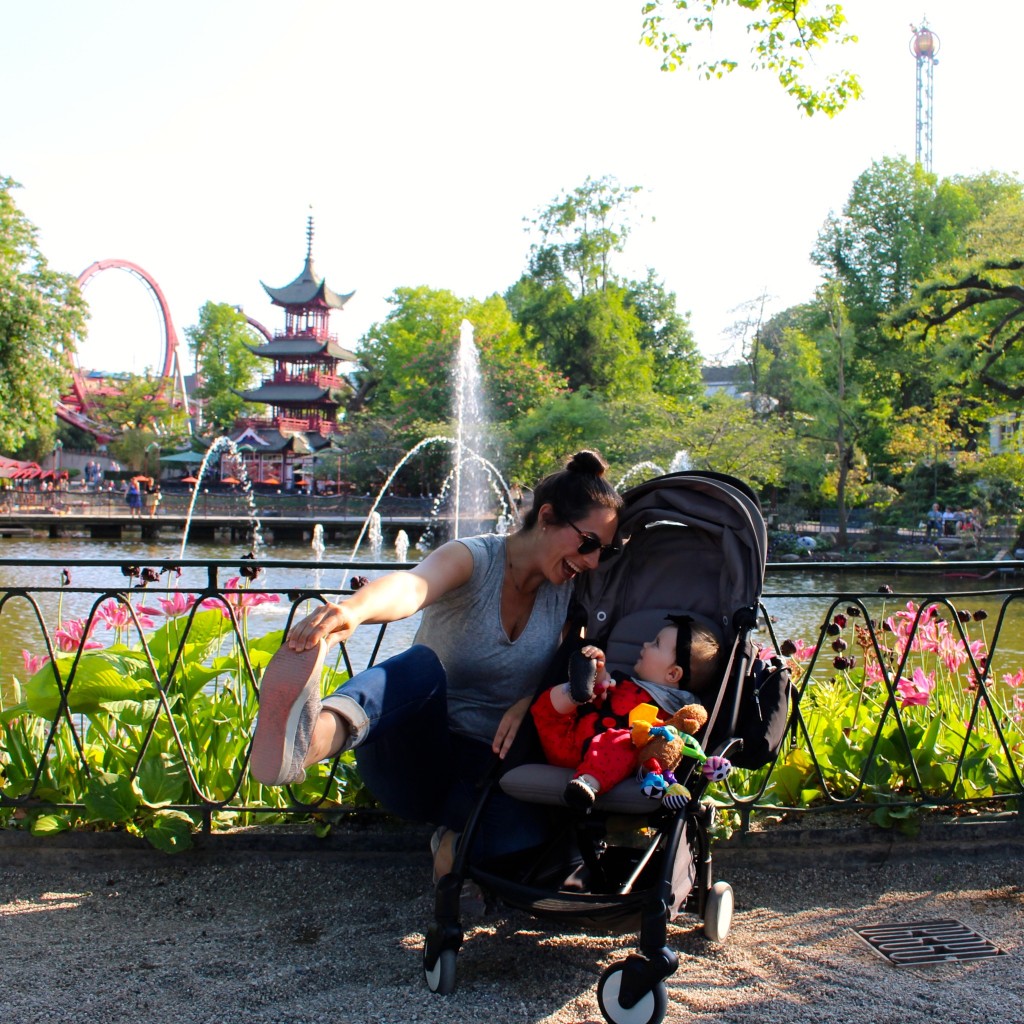 So what propelled me to jump into such a different world with nothing more than some Pepto and Imodium? Enter the first of many moments I'd apply the motto "Why not?!" Why not challenge myself in such a mental, physical, social, and emotional way? Why not experience such satisfying successes and painful failures?
Truthfully, there were plenty of reasons why not, but luckily I was 17 and refused to listen to any of them.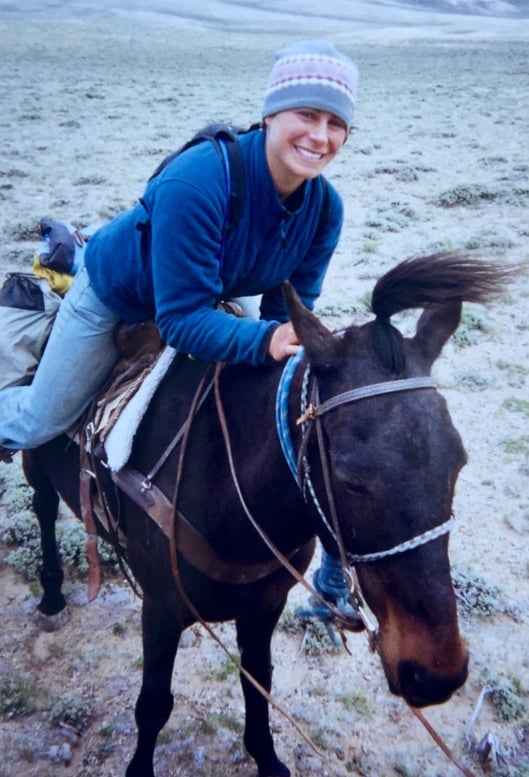 I came out of NOLS a confident, independent woman ready to be featured in the next Beyoncé video. I took that fierce Troop Beverly Hills "we don't need no stickin' patches" mentality right into college, not seeking the same type of group acceptance as many others would. Upon graduating I applied to an industry I knew nothing about so I could be part of a company that promoted the same leadership mentality that NOLS ingrained in me. I married someone who, like my NOLS group, challenged me to see both the small details of the adventures as well as the bird's eye journey. And as we welcomed our baby girl into the world, I took on the Cool Runnings identity of "a bad ass mother who don't take no crap off nobody."
So what motivated me to explore 30 countries with my baby before the age of one? Enter the same motto that led me to NOLS: "Why not?!" Why not challenge myself in such a mental, physical, social, and emotional way? Why not experience such beautiful successes, and messy diaper failures? Truthfully, there were plenty of reasons why not, but luckily I was a new mom and refused to listen to any of them.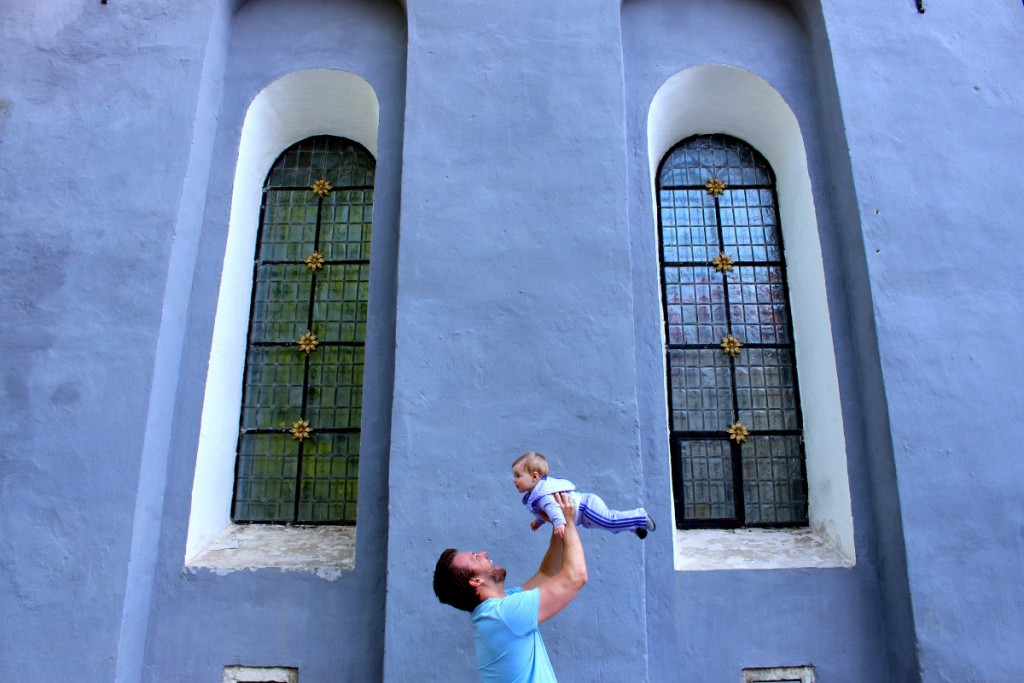 Over the years I've explored over 75 countries, had travel days that make you question the length of time and space, and experienced successes and failures in more languages than I even knew existed.
Here are some NOLS lessons that I apply in my travel-filled life:
Minimize and Strategize Your Travel Gear
Whether you're carrying it on your back or rolling it through an airport, less is more. Packing strategically maximizes your space and makes finding things easier, since you know exactly where everything is in the bag.
Don't Be That Guy
Whether it's being cold and wet in a tent, or smelly and tired from a long travel day, staying positive is a lot better than being the guy who states the obvious negatives of the situation out loud.
Be Prepared
Ok, this might be a Boy Scout's rule, but it can definitely be applied here. We do tons of research for each place, finding the best hotels, guides, etc. Spontaneity is fun and all, but when you have a baby in tow there are certain things we don't leave to chance.
Opposites Attract
While others matched with horses like Black Beauty and Sir Stallion, my horsepacking partner was a character named Sanchez the Pony, who reluctantly gave into my '80s themed Tuesdays. My husband and now travel partner-in-crime is very different than me, and that difference helps us push each other forward.
Like the movie Back to the Future, our goal is to be a part of each environment as participants and observers, not to leave a mark that would change other's experiences.
Don't Pee in Your Wet Suit on the First Day
This may not have other applications, but is a good tip nonetheless!
From kayaking in the snow, to hiking Petra wearing a sleeping baby, these are the moments that make up one hell of a life well-lived. What NOLS did for me over 13 years ago is what travel does for me now. It challenges me to do things I never knew were within my reach, bringing me to places I never knew existed. Now add to our adventures the challenge of a baby, and that's a real trip!
Why not?!
Learn about taking your own NOLS semester.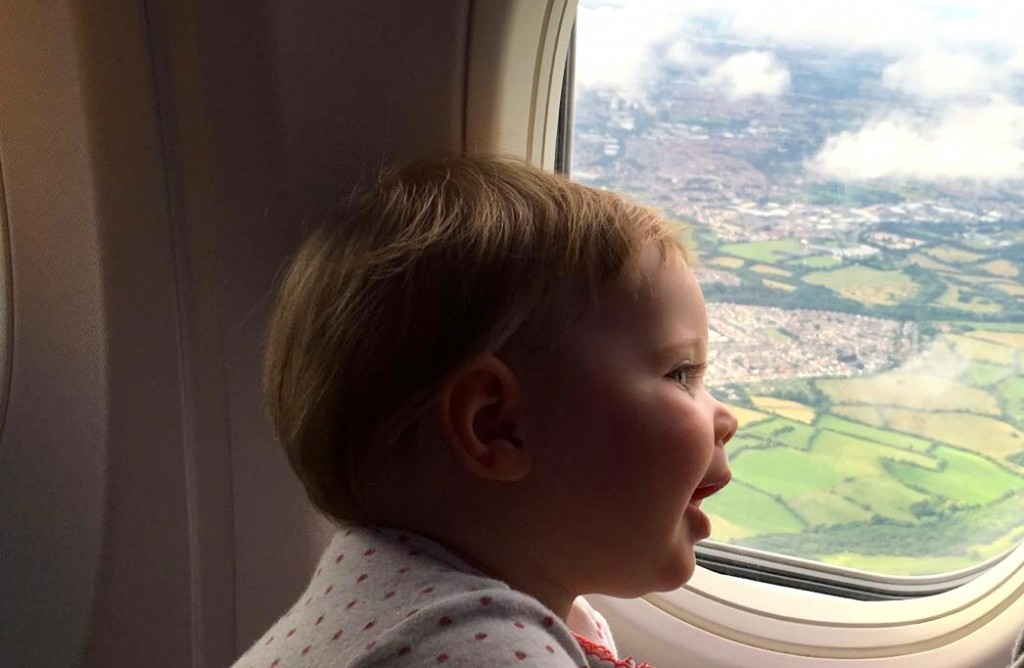 Erica Levine Weber is a traveller, blogger, expat, and NOLS alum. Before her baby's first birthday, she and her family explored 30 countries across 4 continents, leaving only a trail of dirty diapers and duty-free catalogs behind. You can follow her blog The Worldwide Webers, Facebook, Instagram, and Twitter as she shows parents that their dreams of seeing the world don't have to stop with the addition of cute carry-ons!