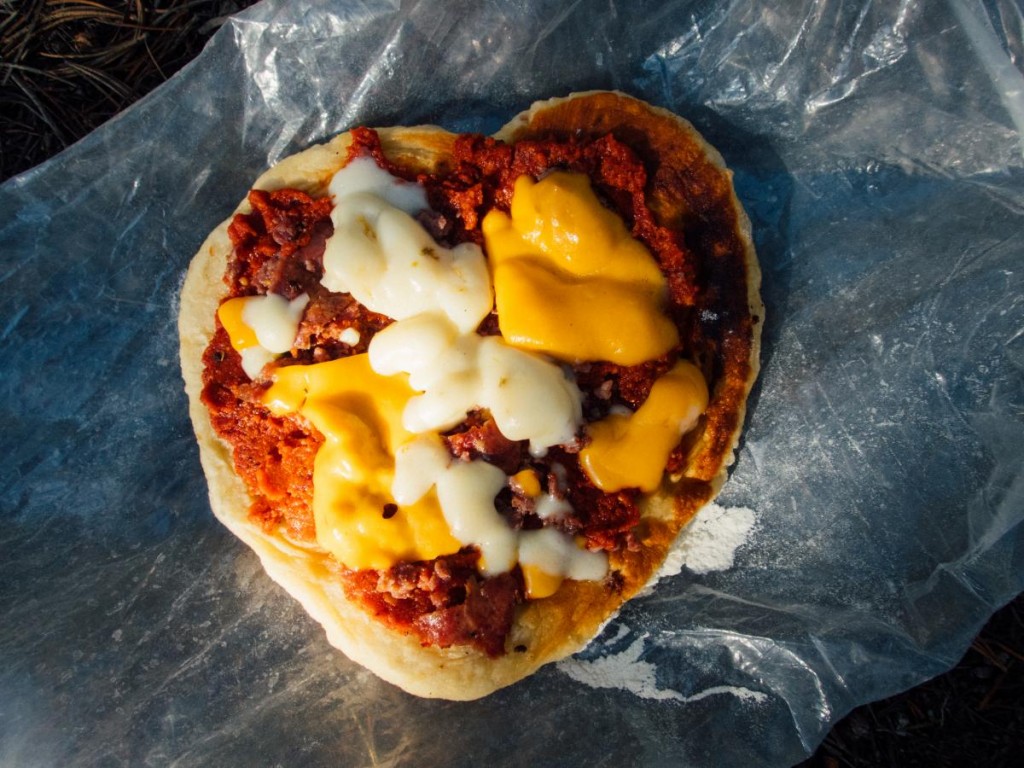 Backcountry pizza is a delicious NOLS classic. It's a great meal to warm you up, brighten a day when you've been tent-bound, and impress your friends with your culinary skill.
This recipe works whether you're camping in your car or heading into the backcountry for a long expedition. Enjoy!
Yeast Crust (recommended!)
1 tsp. dry yeast
½ cup lukewarm water
½ tsp. sugar
¼ tsp. salt
1 cup flour
Quick Crust (flakier, great when you have limited time)
½ cup baking mix (4 cups flour, 2 ½ Tbs. baking powder, ¼ cup powdered milk, 2 tsp. salt)
½ cup flour
1 Tbs. butter
Sauce (make your own from a powder mix or, if you're car camping, make from scratch or use your favorite from the store)
Toppings (some ideas: jack, cheddar, or mozzarella cheese crumbled or thinly sliced; ham, sausage, or bacon bits; fish; wild onions)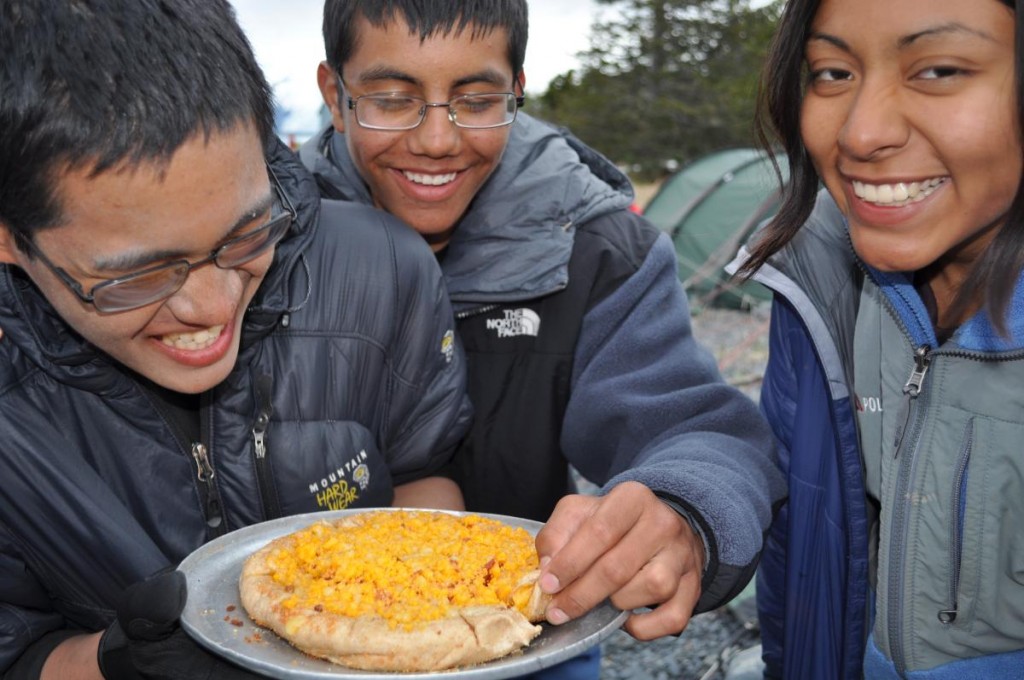 Directions
For a yeast crust, dissolve yeast in warm water with sugar and salt, then add flour and mix to make a stiff dough. If you have time, let the dough rise, covered, in a warm place for 10-30 minutes.
For a quick crust, mix butter into flour and baking mix with your fingers, then add water and mix to form your dough
Oil a fry pan, then spread dough in the pan with oiled fingers to form a crust
Bake for 3-5 minutes on a stove at low heat, then flip your crust.
Pour the sauce over the crust
Add your toppings!
Cover and bake again until crust is golden brown and cheese is melted, about 3-5 minutes. In the last minute or two of baking, add a tablespoon of water to the pan. This will create steam to help melt the cheese. Because stove temperatures vary, be sure to check your pizza often to keep it from burning! (see baking tips here

)

.
You can also use a twiggy fire, to cook the crust from both the top and the bottom, instead of flipping your crust. *Be sure to move the pan in the "round the clock" rotation in quarter turns to bake all parts of the pizza.
Watch the recipe in action:
You can make your crust into a calzone, too! Just spread the dough in your pan and cover half of it with your toppings. Then, fold the other half of the dough over the top and pinch the edges together to seal in the toppings. Cook for about 3-5 minutes on one side, then flip and cook the other side until golden brown, or use a twiggy fire and bake for about 5-10 minutes.
Some Pizza Inspiration: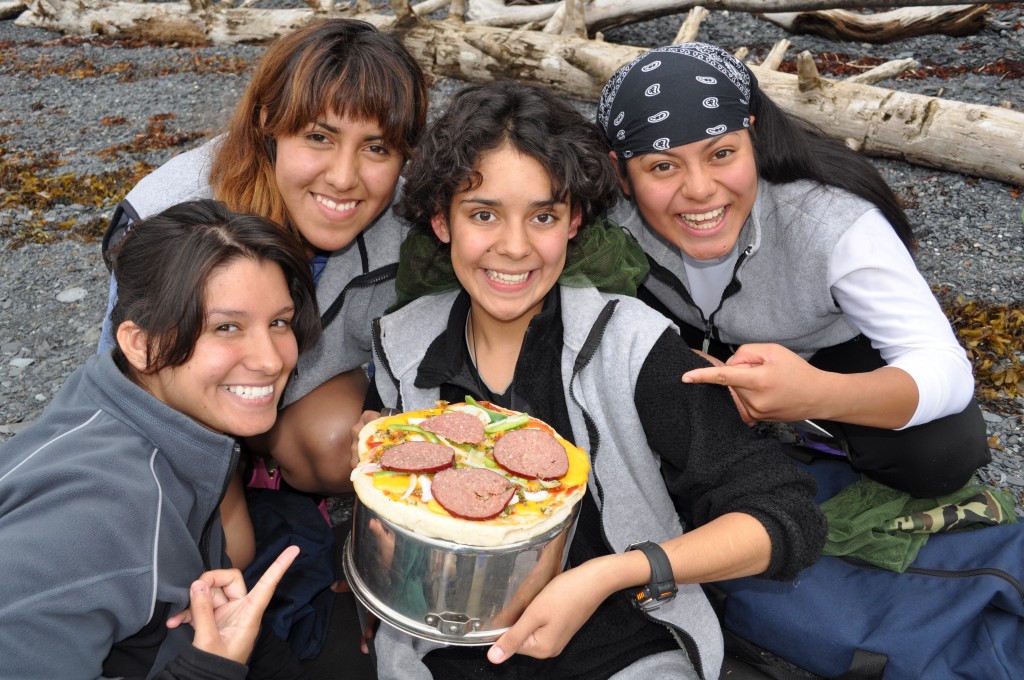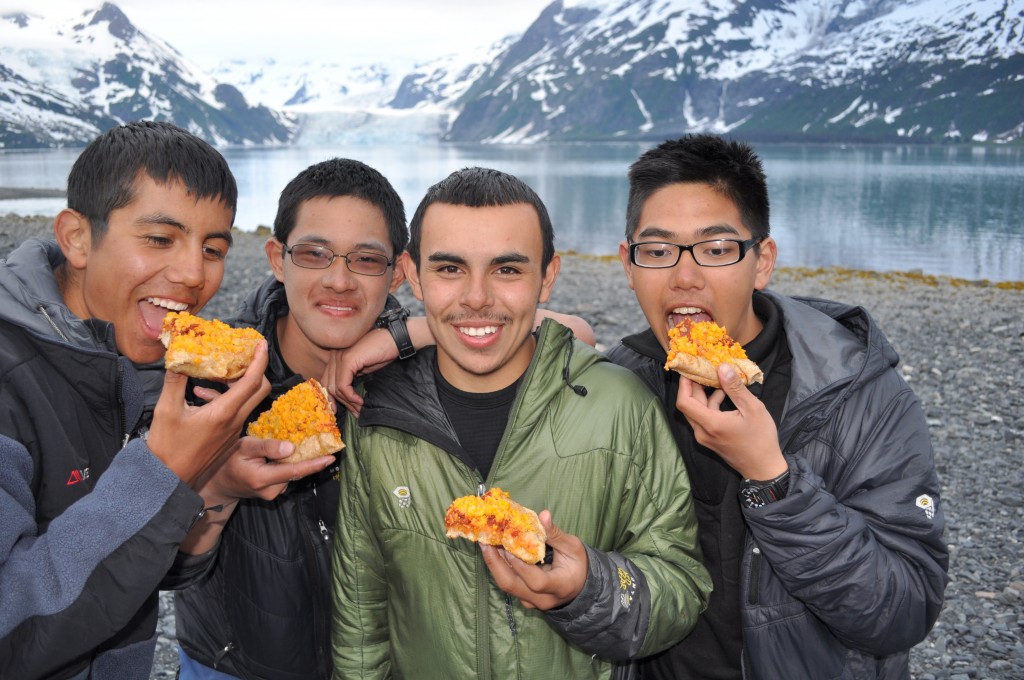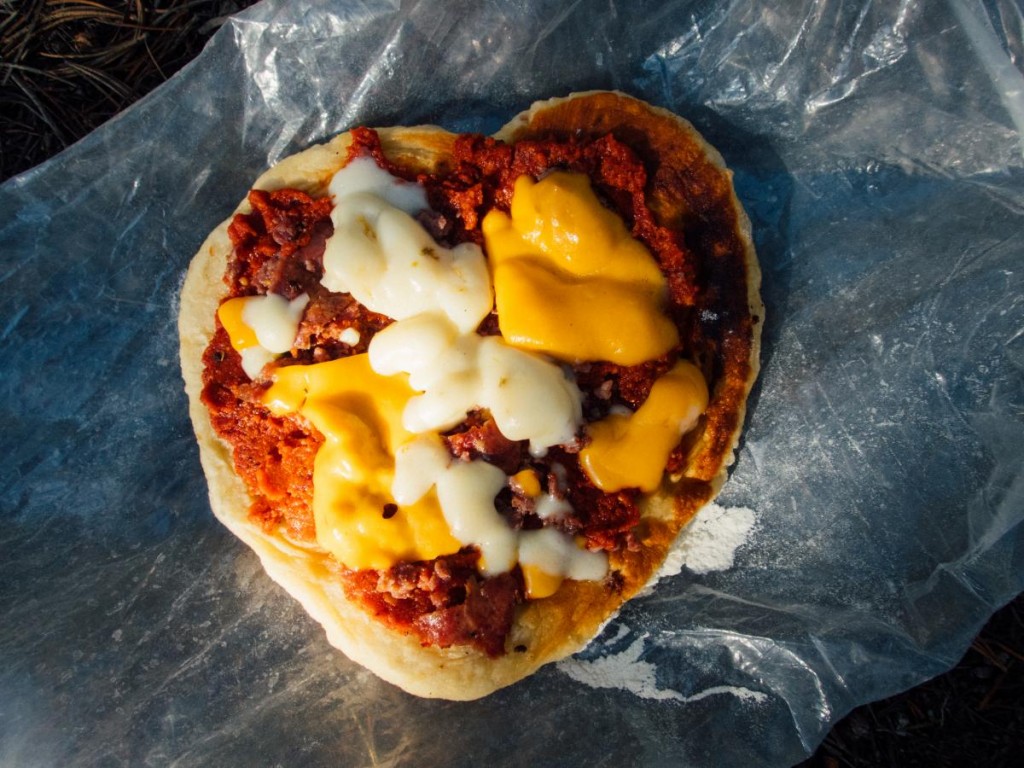 Find this recipe and more ways to make your backcountry experience more delicious in the NOLS Cookery!
Written By
The leader in wilderness education.