I spent the summer before my junior year of college working for a trail crew. That summer was the most wonderful, the most physically, and the most mentally challenging three months of my life.
We hiked 20 miles a day cutting out fallen trees. We carried loaded pack boards up mountains to work sites where we quarried rock to build staircases on the trail. The constant challenge was exhausting but liberating.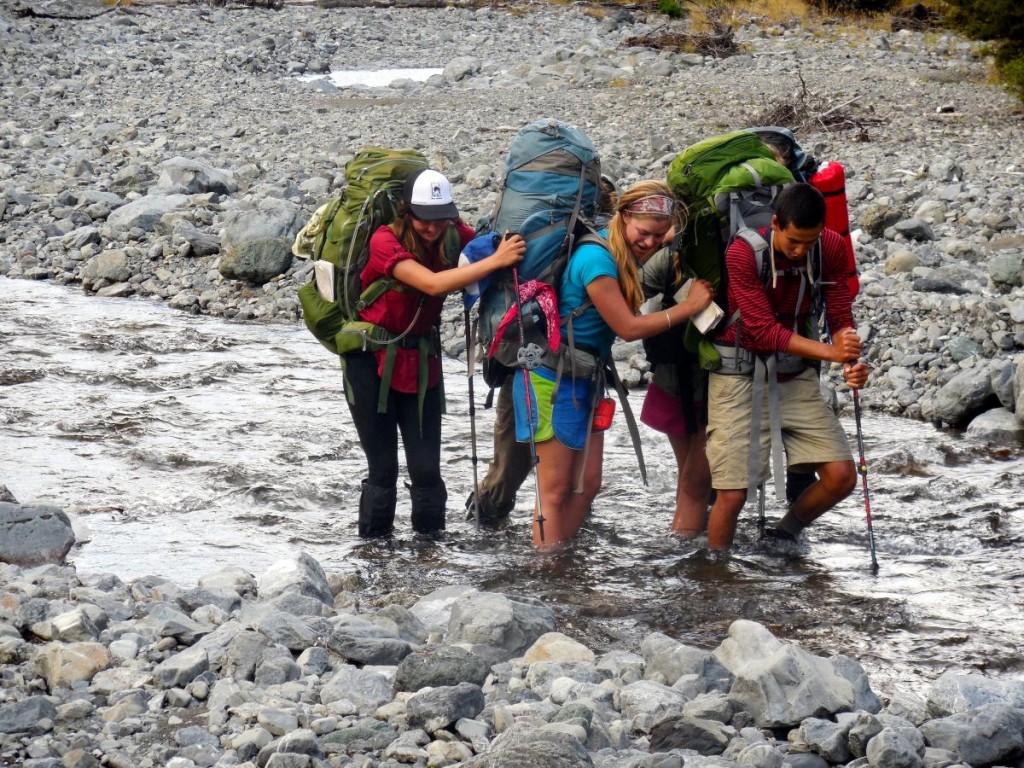 Using teamwork to cross a river in New Zealand. Photo by Nick Garrett.

I returned to college that fall feeling that everyone and everything around me was superficial and inadequate. I was frustrated with being pushed onto a career path so I would graduate, while all I really wanted was to be back in the woods. I searched for something I could do for the spring semester instead of going to traditional classes.

I came across NOLS and was immediately drawn in by the pictures of students hanging out on high mountain peaks and paddling down wild-looking rivers. I became dead set on doing this. So, in January 2010, I took a plane to New Zealand with just one backpack containing everything I would need for the next four months. I carried my boots onto the plane, wearing my bright orange Crocs, which got some funny looks.

In New Zealand, I traveled in hot sunshine down the river wearing zinc oxide on my face. I paddled and hiked in pouring rain and crossed rivers linked arm-in-arm with my fellow students to avoid being swept away.

We squeezed 12 people into a four-person tent for class because of hail. We navigated mountain ridges and thick bush using a map and compass. We bushwhacked through trees so thick you would lose sight of the person in front of you if they got more than 10 feet away. We camped by hot springs and had an astronomy class under the stars.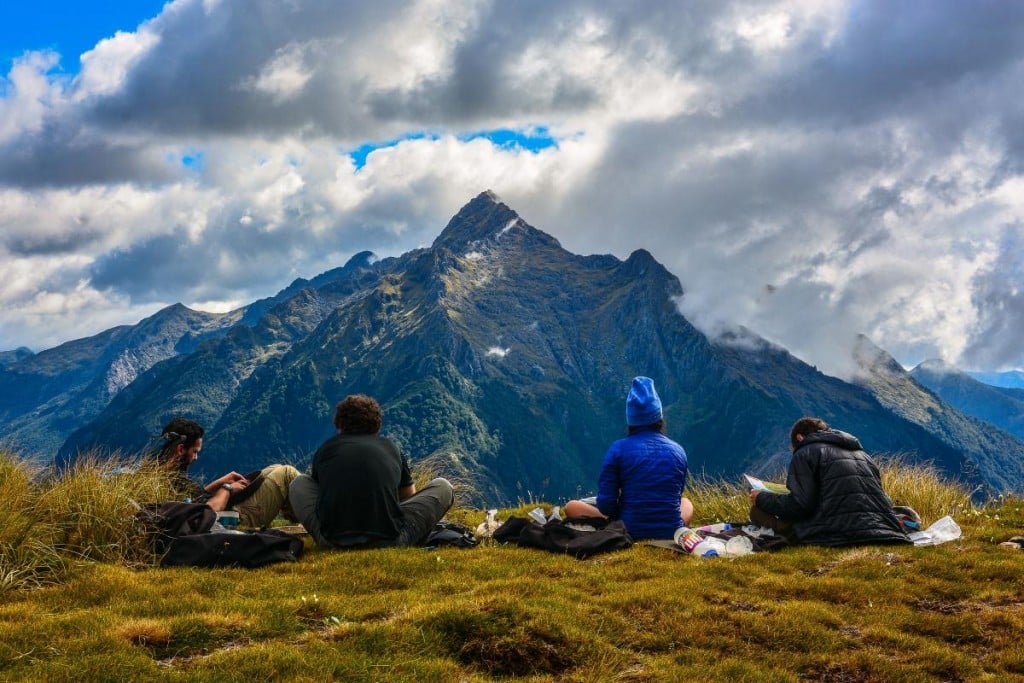 Finding direction and growth. Photo by

Nick Garrett

.

I slept near hidden waterfalls inhabited by glowworms transforming the night into a mystical fairy-like land. I even had the pleasure of waking up in the middle of the night to a storm and my tent floating in water because the nearby lake flooded.

In the end we went 77 days without a shower, wearing the same clothes over and over, but only 30 without a proper wash in the river.

We had classes every day on environmental science, our method of travel, resource management, and more. We always carried with us a collection of books. In New Zealand I learned more academically, technically, and socially than I have anywhere else.

So if it's a beautiful day and I don't show up to class, if I'm wearing a torn wool sweater and dirty boots … if I don't share your concern because you got wet in the rain … Forgive me, because I belong in the woods.
Start Planning Your Gap Semester Abroad
Experience the beauty of New Zealand's wilderness and discover your sense of belonging during a NOLS Study Abroad Semester, or explore our other Gap Year Programs to find your perfect fit.
[Editor's Note: Original article published in the 2012 NOLS Catalog.]
Written By
Natalie Beittel took a Semester in New Zealand in 2010, then graduated from the University of Massachusetts. She is currently writing a history of the Appalachian Mountain Club's White Mountain Trail Crew through a collection of stories and is on a road trip to hike the National Parks of the American South and West.