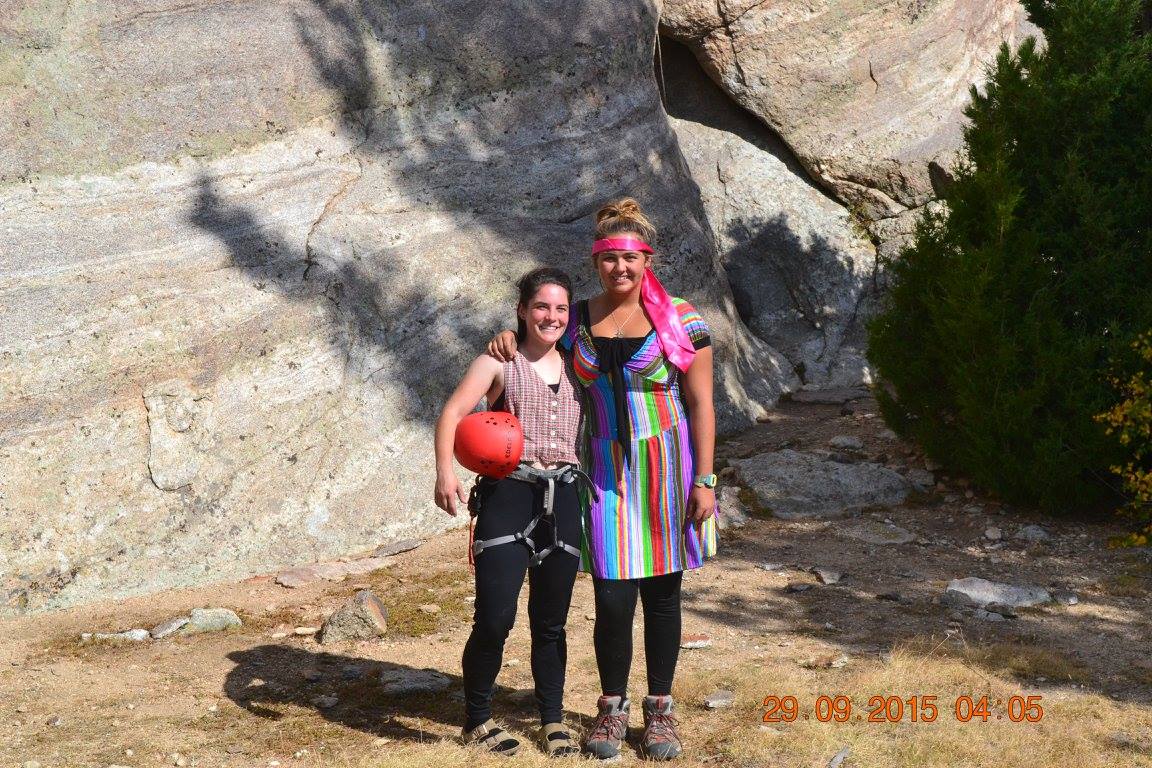 We caught up with Fall Semester in the Rockies grad Bailey Barnes to learn more about the challenges—and fun—of a gap year, and the work and planning it took to make her gap year a reality.
Why was going on a gap year important to you?
I needed time to evolve into myself and to really be pushed in a way I'd never been pushed before. The majority of my friends were choosing college, but it just wasn't appealing to me. I was finally out of the house and NOLS was selling exactly what I was looking for.
Choosing a gap year was one of the easiest decisions I've ever made. I knew when I graduated high school that I needed a break from classrooms and traditional education.
What did your parents think about you taking a gap year?
My parents were very supportive. They knew I wanted (and needed) a new and wild experience. They thought it would be perfect for me.
How did you plan for your gap year?
The biggest thing to plan around for me was money.To begin the process, I set aside three months for NOLS and then three months for a European adventure. I had years and years of savings to pay for both of my trips, but I knew that after NOLS, my savings wouldn't be enough to cover my Europe trip as well. In order to make the money I needed, I planned to work two months after returning from NOLS. Once I had the money, I was free!
The actual planning for both trips was incredibly easy; for NOLS, I pretty much just needed a ride to and from Lander, Wyoming. For my European adventure, I had my two flights: leaving Michigan and returning to Michigan, a Eurail pass, and a list of people to visit during my time there. I was golden.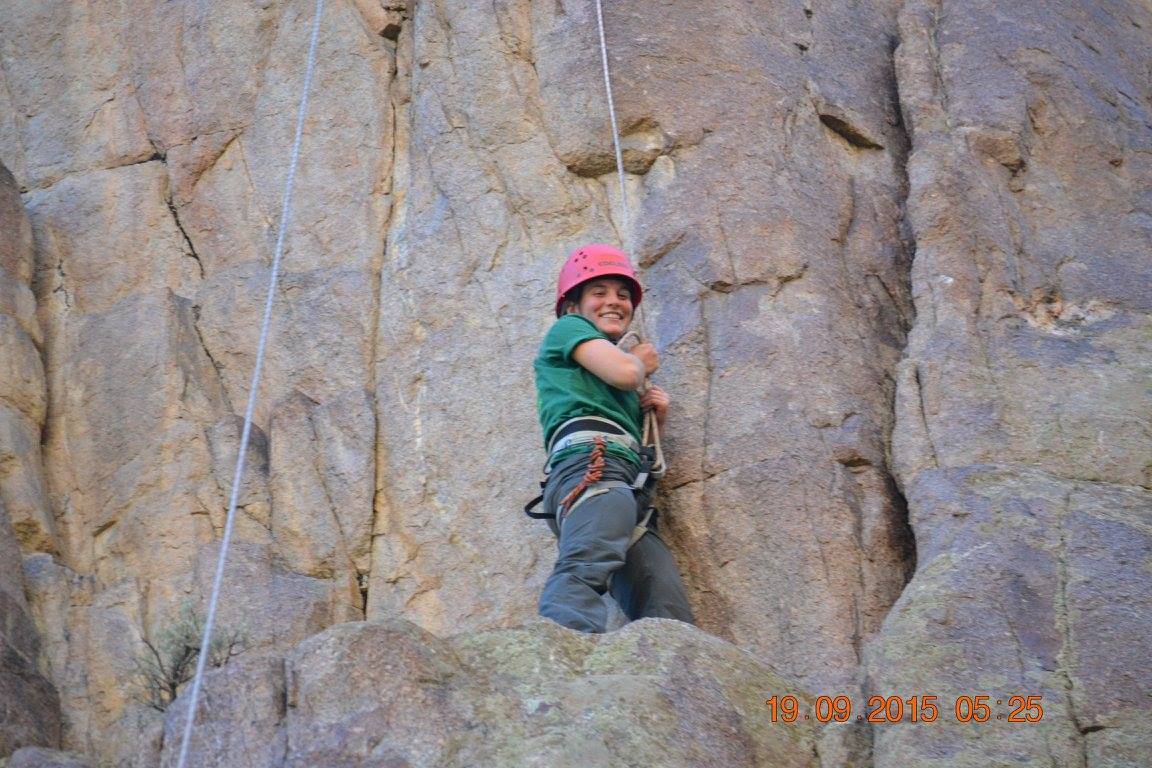 Why did you choose to take a fall semester course?
There were many factors. I thought it'd be wise to have the knowledge and experiences that NOLS would give me before a solo backpacking through Europe. I knew I wanted to stay in the country and I knew I wanted to do a full semester. The Fall Semester in the Rockies was most appealing because it included the WFA certification; I wanted to get the biggest bang for my buck, since I'd be paying for the semester on my own. Finally, the plus that pushed me over the edge was that my late uncle had said his fall semester in the '80s it was the best time in his life!
What was your favorite part of the course?
Oh man, that's an impossible question to answer. Every section was so meaningful and powerful to me. I did, however, especially appreciate my rock climbing section. I had never climbed before and it really sparked a love for the sport.
What did you learn about yourself over the past year?
Oh, jeez. I learned so many things, of course. One of the most profound learnings I had was that I am more powerful than I realize. Throughout my close to six months of traveling, there were many physical and emotional struggles. Somehow, I always managed to return happy and healthy.
I also learned that when I'm in the wilderness, I'm the happiest, and that finding is something that has changed my life forever. The simplicity is something I now love and crave, often.
What were some challenges you experienced during your gap year?
During NOLS, as a group, the biggest challenges were with our group dynamic. We all did well when it came to the sports and exercises, but we often struggled with conflict and resolution. Individually, my biggest struggle was dealing with poor mental health and emotional setbacks from home. It popped up often, but I still managed to thoroughly enjoy every day of my semester.
How do you think your course has prepared you to pursue your passions in the future?
NOLS helped me realize my passions. I have always struggled with looking ahead and following my passions; even now, I still struggle, but the experiences and the pleasures I witnessed and felt are slowly helping me realize what I need to do to make my goals and dreams a reality.
How did you learn about NOLS?
My uncle John Barnes was apart of FSR-3 (Fall Semester in the Rockies) in 1987. He passed away before I was born, but as a kid my dad always told me how much he loved his NOLS semester and that I might love it, too. I was then reminded of NOLS when I was 17 during a backpacking trip on Isle Royale. My instructor was a NOLS alumni and recommended NOLS to me once again.
What advice would you give to other people who want to take a gap year?
My advice would be to just go for it. Whatever it is you have in mind, just go for it. It may work out, it may not, either way you're going to learn a lot from it.
Learn more about making NOLS a part of your gap year. Explore our Gap Year Programs today!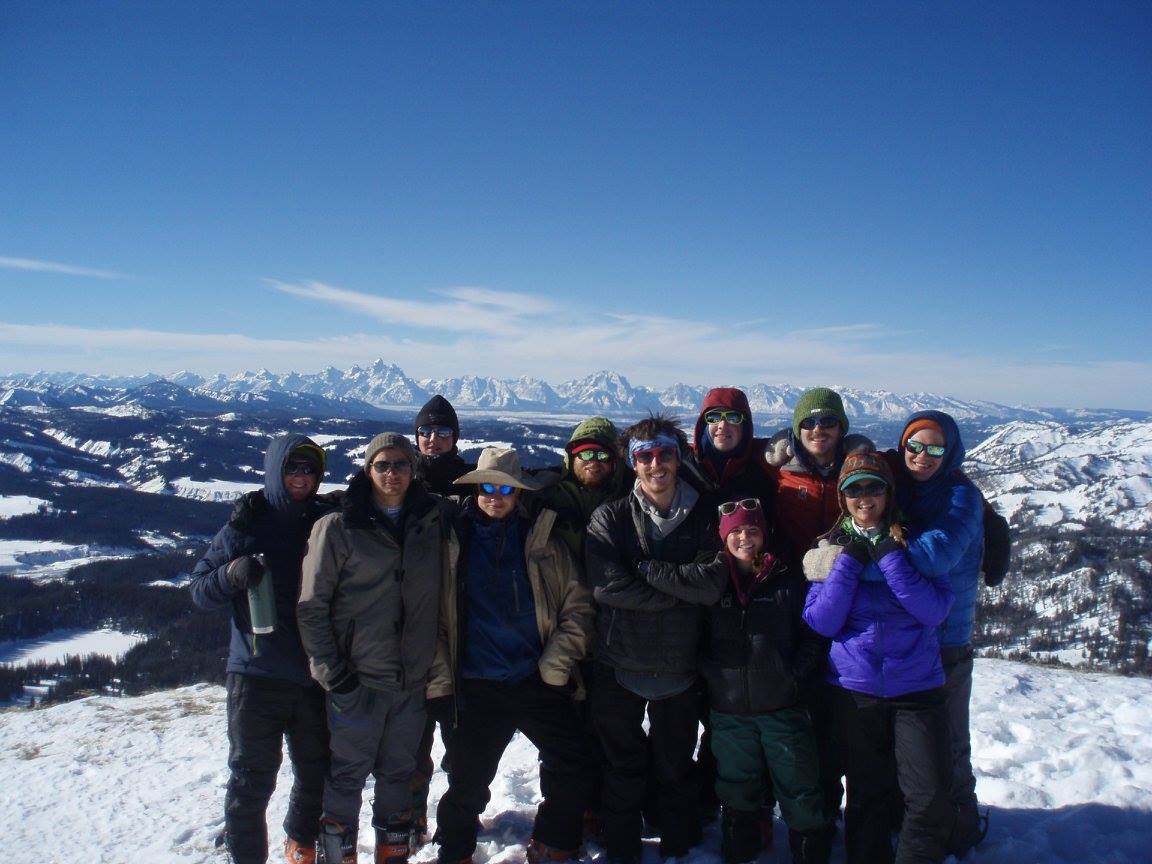 Written By
Bailey is a young woman from northern Michigan. She enjoys hiking, climbing, skiing, traveling, and knitting. Growing up she stayed busy working for family companies: her father's catering company and taqueria, where she cooked, waited, bartended, and managed, as well as working for her grandparents' art gallery, The Vigland Gallery. Now, Bailey is back in northern Michigan working and saving up money for her next adventure. You can find her on Instagram at @baileyvbarnes.