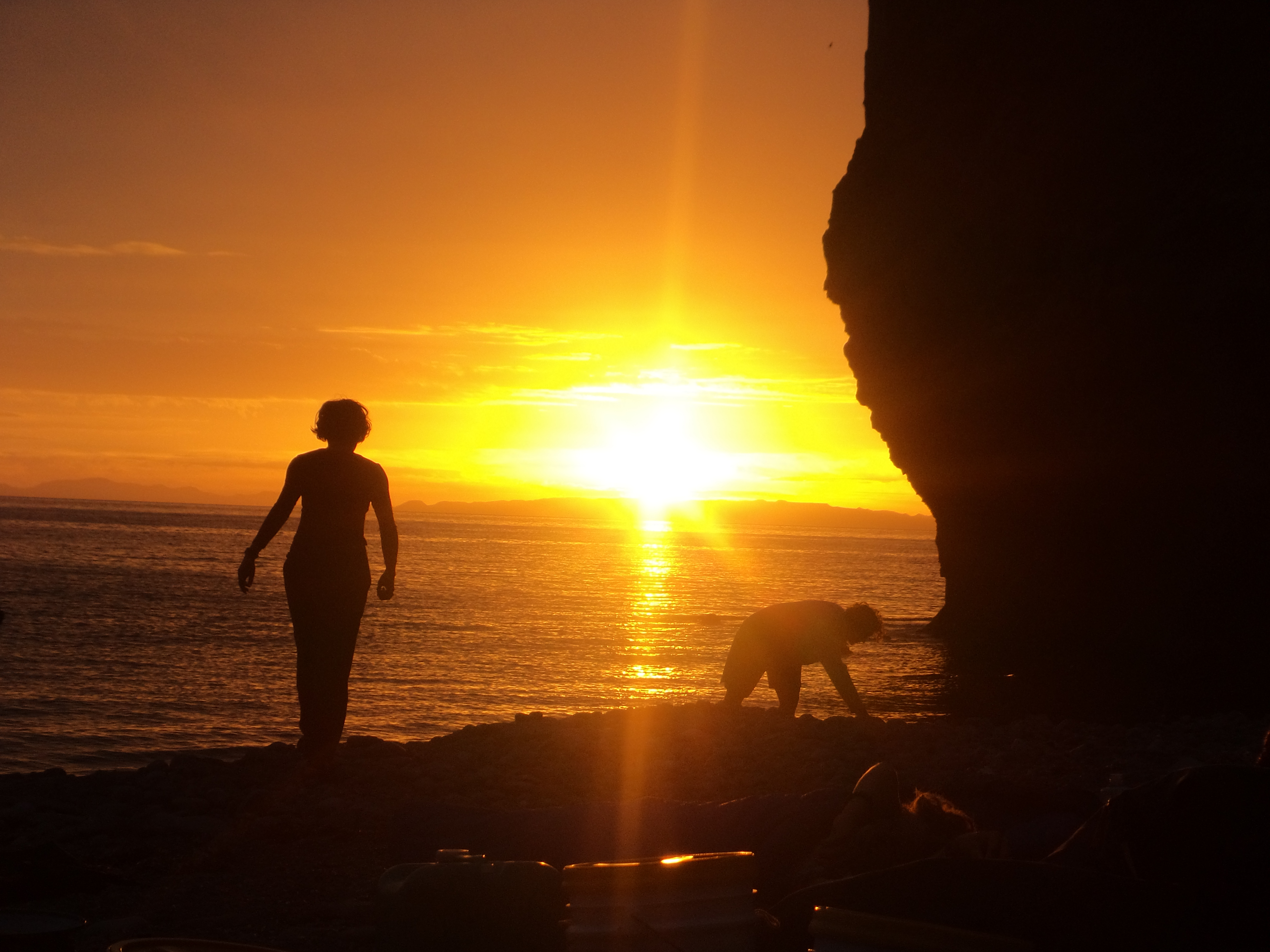 Two months into our fall semester in Baja and dinner had just ended, wrapping up a weary day of classes and cleaning the kayaks. I strolled over to my coursemate, who was writing on the beach, asking if I could join in. In waves, a few more came to join us.
We sat there listening to the crashing of the waves, throwing rocks at a stray plastic bag. We strummed up some thoughtful conversation, troubles from back home, our relationships with our parents, with our friends, and general worries about life. As the sun sets, one by one, most of our friends head to bed. Until only three of us remained.
What started off as a conversation about the future and college, quickly morphed into a heightened heart to heart about our pasts. We shared stories of our struggles and attempts at escape from a variety of mental health issues, including depression. Before then, these two peers were a mystery to me. From just that one night, the door to our friendship was flung open.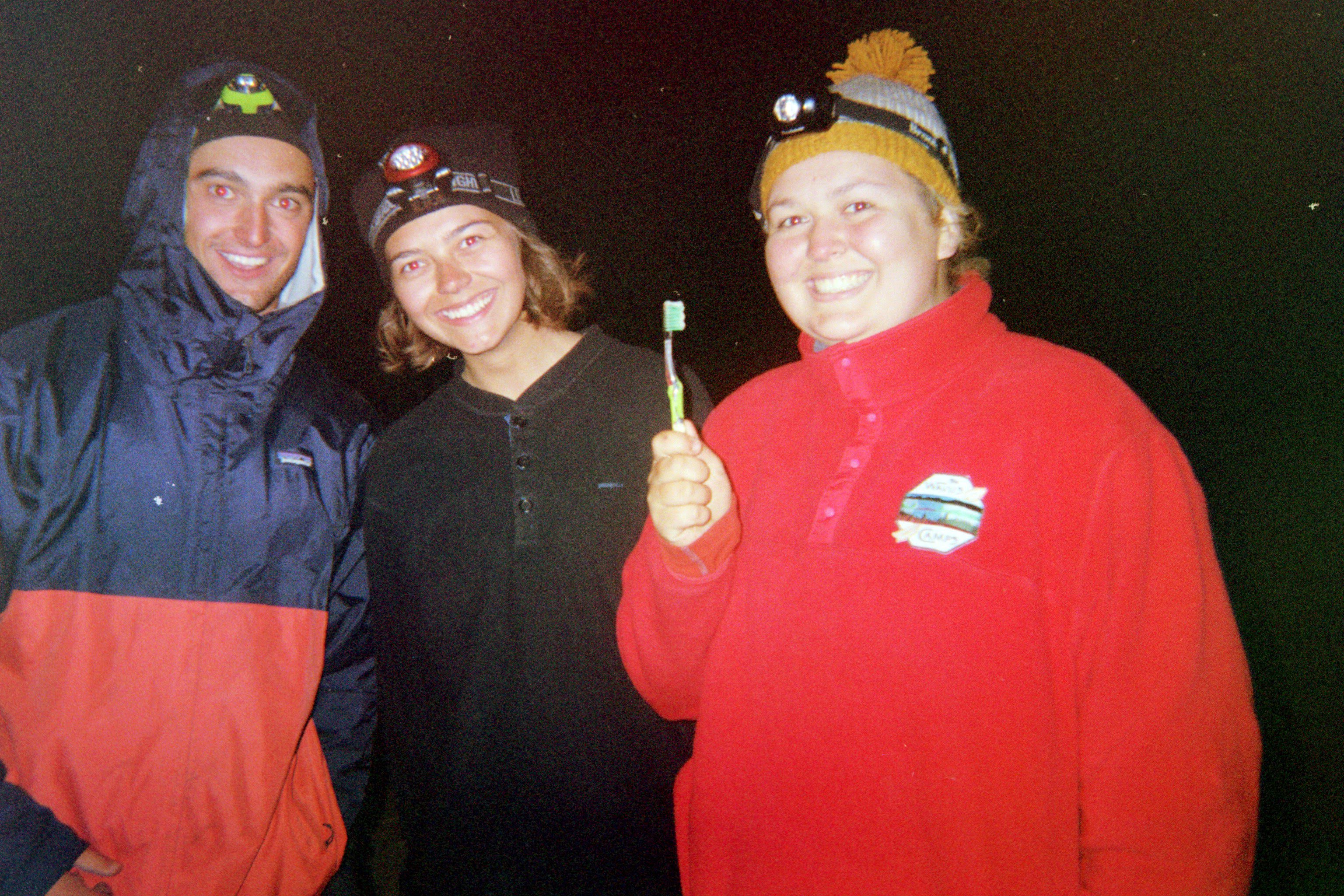 Coming from a small coastal city in New England, I'm used to lying on the beach late at night revealing my deepest fears with a grain of sand, or debating the meaning of life to the song of the sea. The promise of the moon lighting up the beach could have been why I chose a semester in Baja. Something familiar in an unfamiliar place.
There is something enticing about the blanket of darkness and the kiss of moonlight that makes me feel more comfortable to talk about anything and everything.
It appeared that I wasn't the only one who thought that way. Initiating meaningful chats, like the one we'd had on the beach, was when I got to know my coursemates the best.
There is a formula to these late night seaside chats; which, on our semester, we called "emo beach talks." Here's how it goes:
Step 1: Gather the People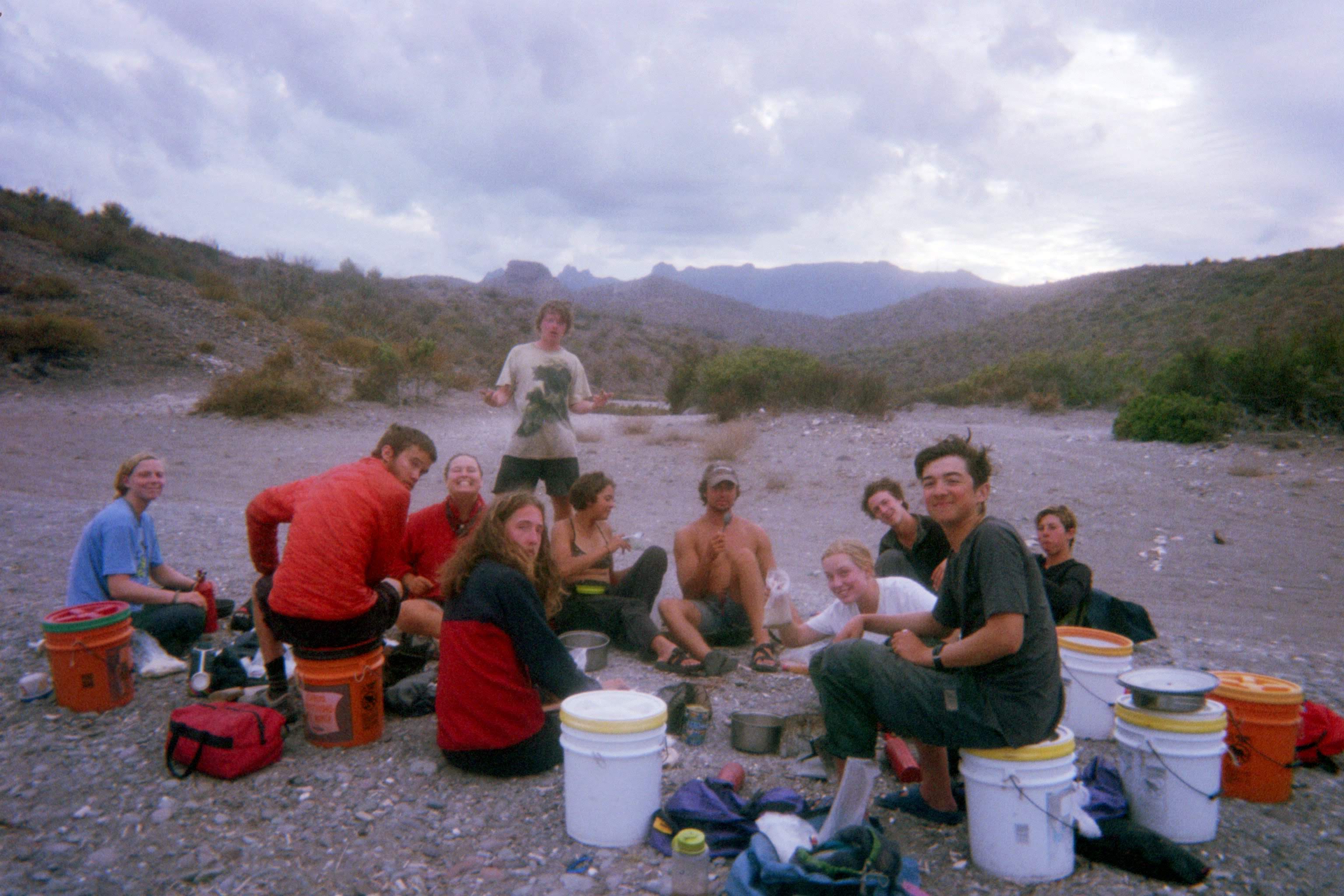 Five people seems to generally be the cap on group size, otherwise a few people will naturally start a side conversation. Keep in mind who your audience is. The balance of sound is important: aka the ratio of people who talk more and people who talk less. The balance of sound makes sure everyone has a chance to talk in their comfort level, without feeling overwhelmed.
Step 2: Choose the Conversation Topic
Try your best to come prepared with a prompt or a proposed question. I recommend an open-ended philosophical question, such as: Do we have free will? What is our purpose on the earth?
From then on, just see where the conversation takes you and enjoy it for what it is.
Step 3: Go with the Flow
If you are worried about silence, keep a backup question at the ready. But, do not stress about silence. Silence is a great way to think or reflect together.
If you have something to say feel free to talk during those silent moments, but do not hurry to fill them. Don't get pressured by silence to say or to not say anything, just let it all flow in the moment.
Step 4: Recognize When It's Time to Go to Bed
A NOLS expedition is tiring, so it is perfectly fine if people want to call it a night earlier than you expected—and everyone has their own preferences.
Get to know your peers while also balancing adequate sleep time.
Some Advice, from My Experience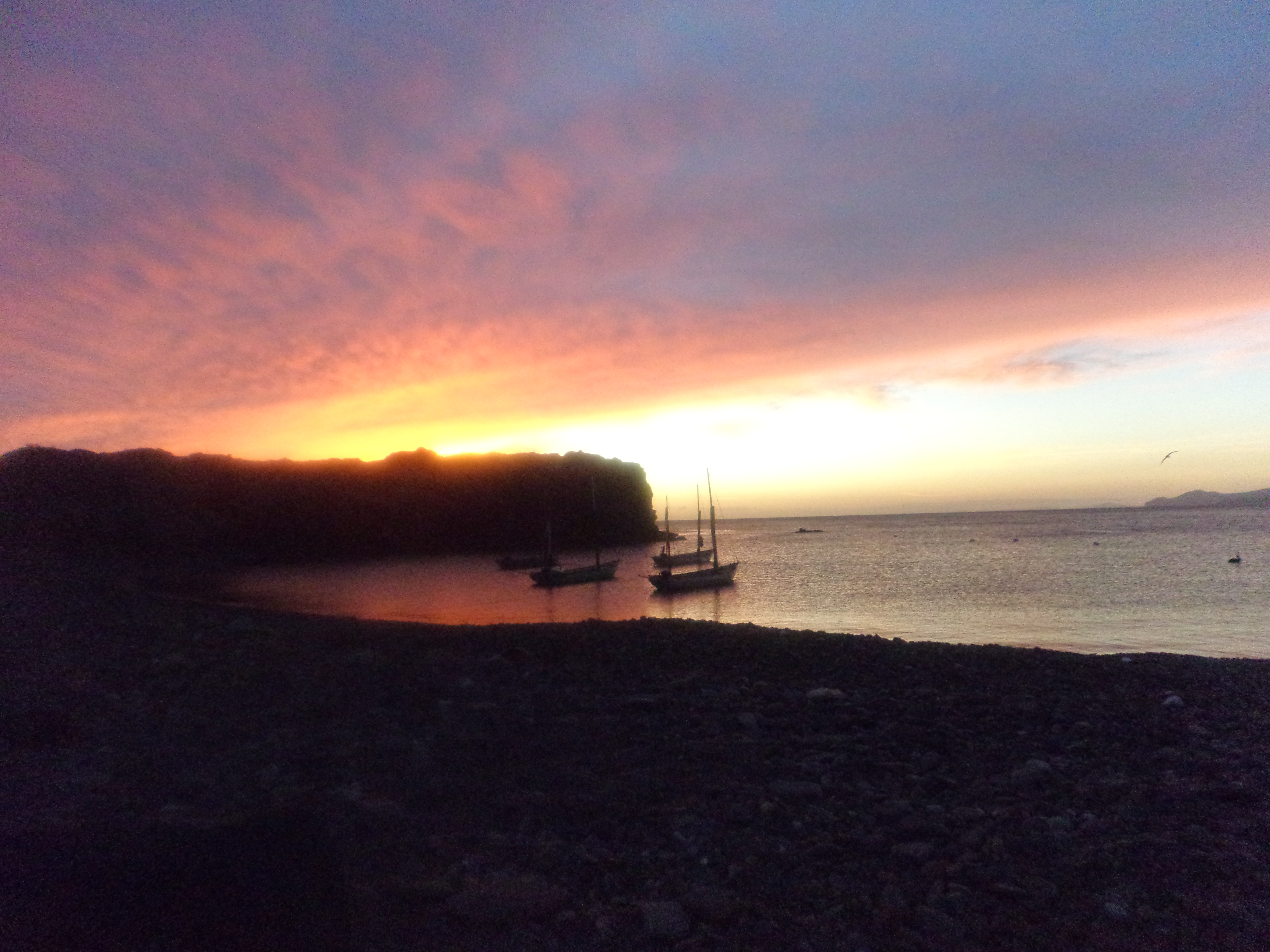 Try not to rush the deep connections; they are not going to happen immediately. On the official first day of our expedition, I popped the question "So, what are everyone's hopes and dreams for the future?"
Our instructor joked that I was hitting them with the hard stuff, but for whatever reason no one really answered the question. So I settled for "honeymoon phase" topics, like learning where we were from and what we liked to do at home.
It was not until the third week of our expedition that a peer and I had our first heart-to-heart under the stars as we fell asleep in our sleeping bags.
At first I felt awkward because I had only talked with this peer about surface level topics. We kept jumping to different topics as we grew more comfortable. We shared stories of our family members, what we hope to get out of our lives, and even talked about how the Greeks used to view the stars as stories. We ended the night with possible future careers and wondering if we are destined to stay in the same job forever.
As my peer fell asleep beside me, I lay awake looking through the trees at the stars, with a great feeling about the months to come. It was the first of many nights of heart to hearts.
Written By
Alison, who also goes by Sonnae, studies at Massachusetts College of Art and Design. In addition to visual art she also loves theatre and music, biking into the sunset, and pondering the meaning of life. Her favorite outdoor activities are backpacking, canoeing, and croquet.