At NOLS, we work hard to make sure that each of our locations does its part to promote sustainable practices that will give our students great experiences and care for the amazing wild lands in which we operate. For Earth Day 2015, we're going to show you a day in the life at our location in Ranikhet, India, so you can see how we integrate sustainability and conservation into our everyday practices...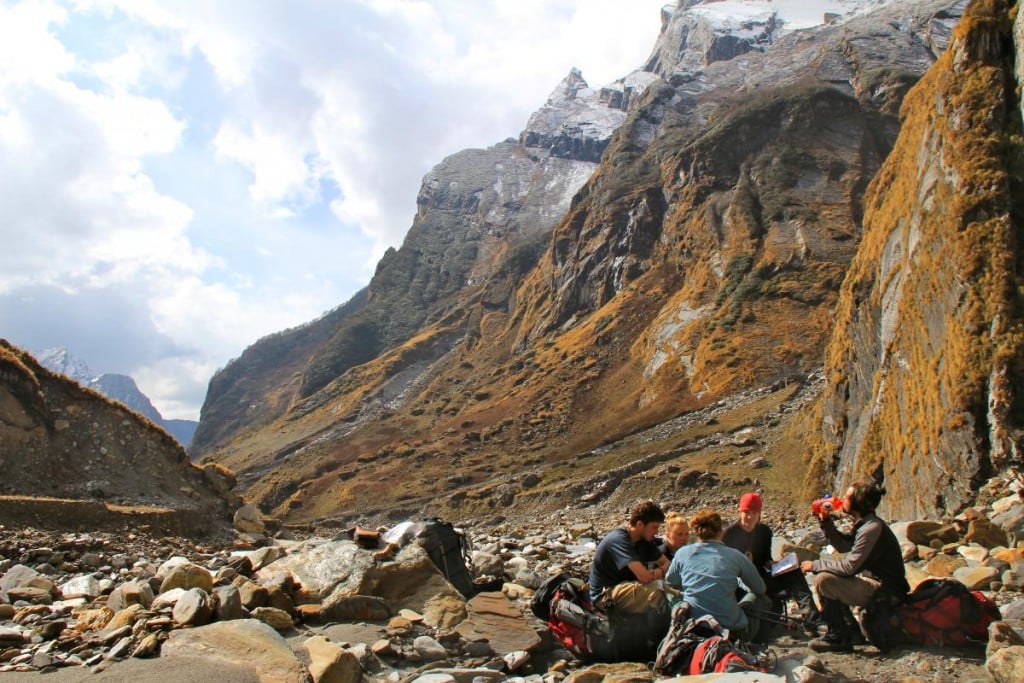 NOLS India is a location rich in many aspects—culture, history, and views of the Himalayas are just a few of the rewards for visitors to this spectacular location. NOLS India also boasts one of the lowest carbon and overall environmental footprints of any location at NOLS. Some of this is due to the unique opportunities (some might say challenges) of their remote location, but it is largely due to the effort and commitment of the NOLS India staff. In order to illustrate how every day is Earth Day at NOLS India, here is how one might spend a day visiting the campus…
On the road to NOLS India, you pass a fuel-efficient scooter going the other direction for a run into town. When you arrive, you sit down to a lunch of organic, locally grown food. After your meal, the food waste is fed to the four cows that live on the property, which work as lawnmowers—no petroleum fuel needed—and provide milk for our students and staff. There are also six chickens that help eat food waste and provide eggs.
You walk outside and notice the gear from a recently returned course drying on a clothesline (luckily you are not there during monsoon season!). After spending some time visiting with students and staff, you decide to take a shower before dinner and are able to use a bucket shower in order to save water. The water comes from a spring above the building and the plumbing is a gravity-fed system. As it gets darker, the energy-efficient lights come on and you walk over to the community computers to send a quick note to your family. You must turn on the computer, as it is powered down when not in use.
On your way back to the kitchen, you pass the recycling area where 98% of all plastic, paper, and cardboard boxes are recycled. As you open the energy-efficient refrigerator to help prepare dinner, you marvel at how, in the shadows of the most imposing mountains in the world, NOLS India makes a big impact on their students with such a small impact on the Earth.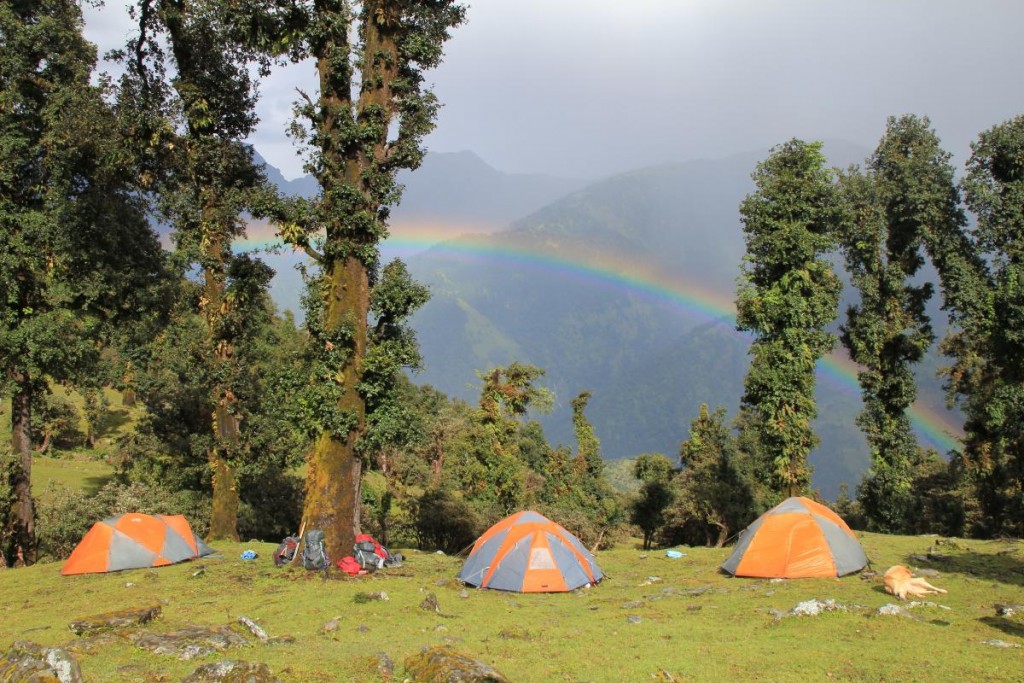 Written By
Karly Copeland is the former NOLS Sustainability Coordinator.