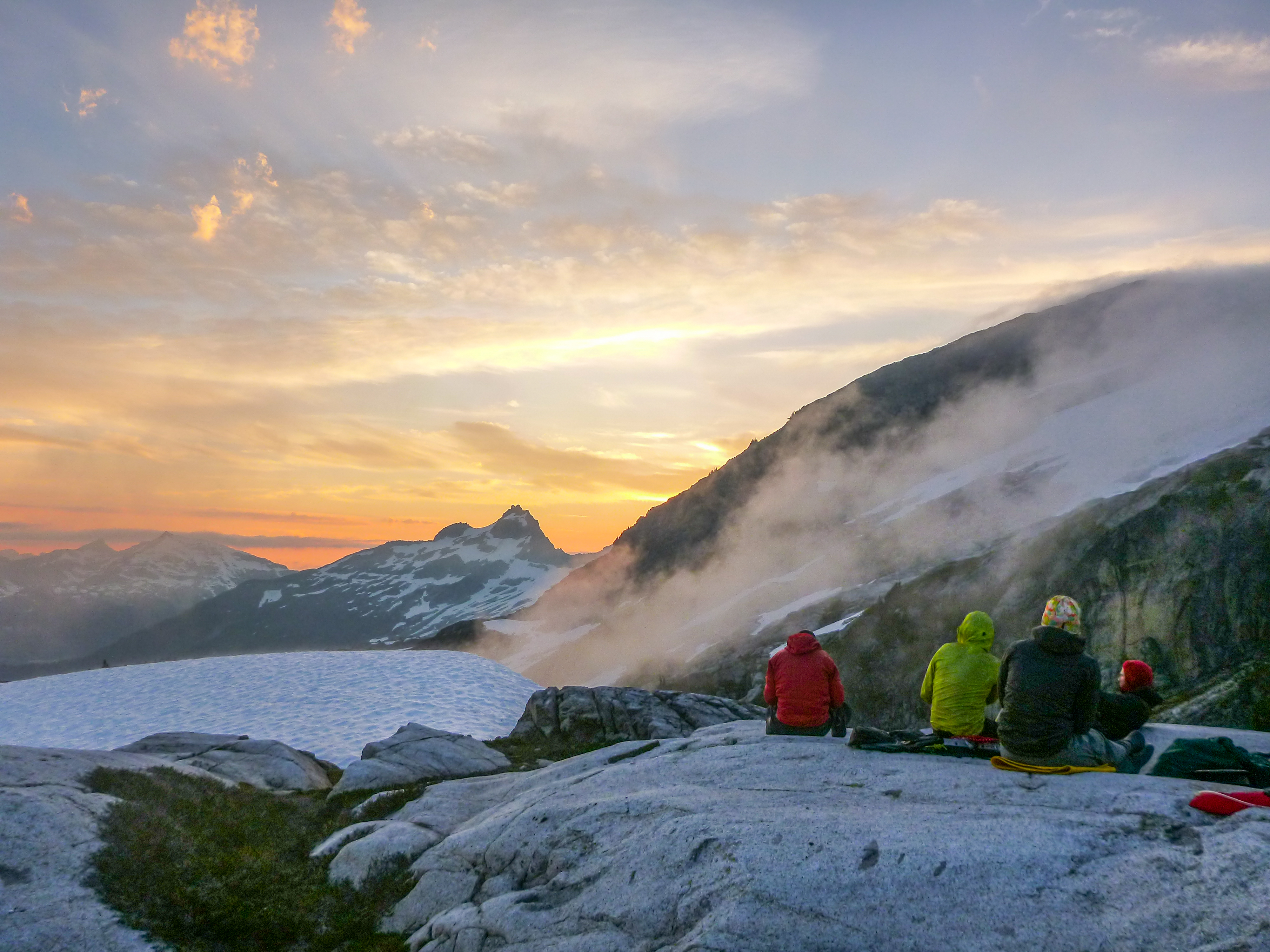 Instructor Jonny Hepburn reflects on lessons learned in one season and how they apply to the next.
Evening light catches mountains shrouded in snow as we head south—spring slopes tinged with the hues of sunset. It's a time of seasonal transition. We're headed to the river now, saying goodbye to snowy mountain adventures till next year.
We spent all winter skiing. The bounty of Teton Pass on the Wyoming/Idaho border; perfect powder on a Winter Outdoor Educator course in the Rocky Mountains; early spring dawn patrol in the Cascade Range. Ice axes and crampons in the rain at 5 a.m.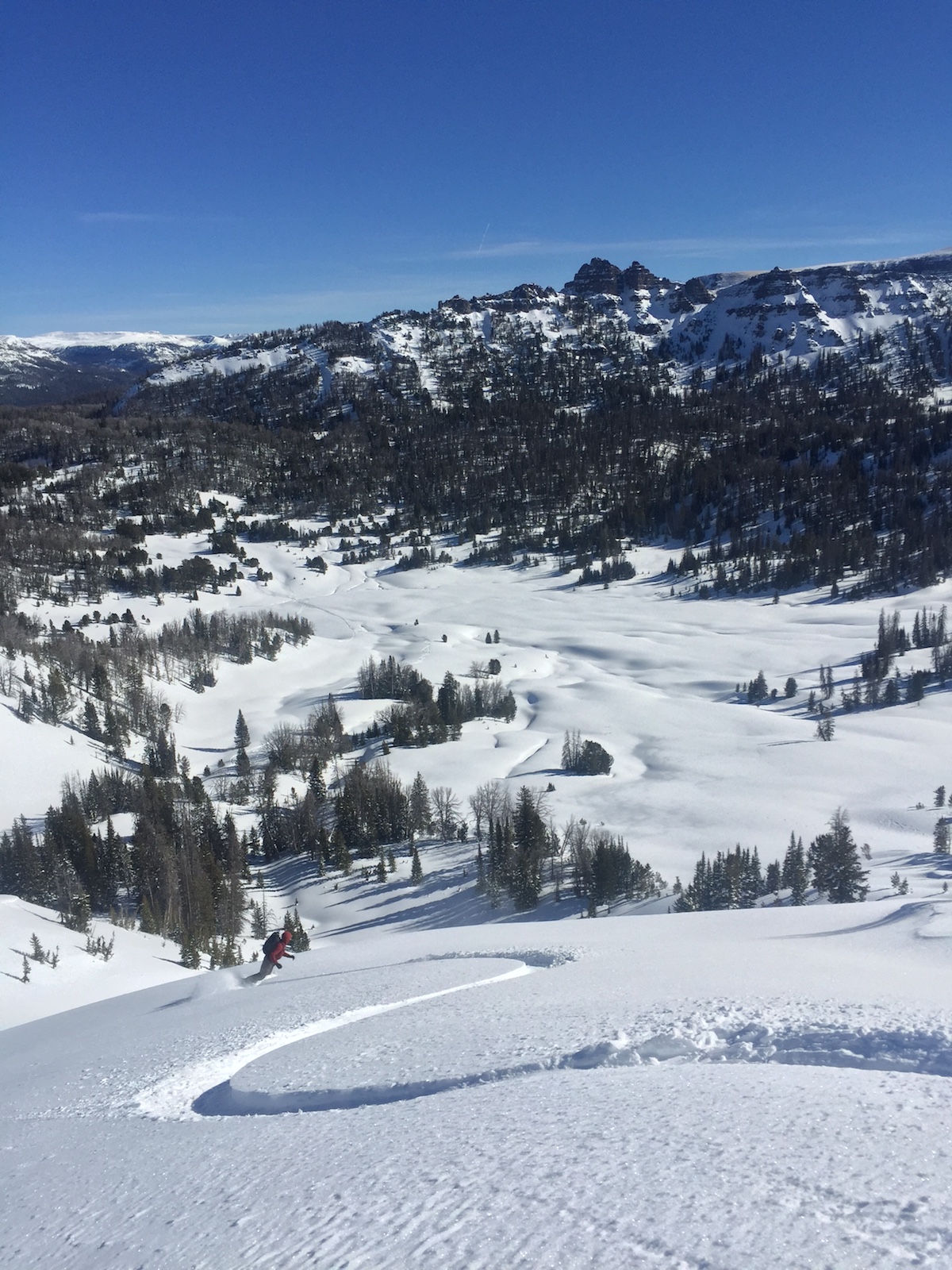 My partners, students, and peers all trained to develop safe travel rituals in avalanche terrain, all winter long. At home we looked at the forecast every morning over coffee. In the field we layered up before stepping out of the snow cave into the winter dawn.
I move between groups, from day to day, week to week, course to course, and journey to journey—what connects me to my partners is a shared commitment to exploration, adventure, and deliberate travel in potentially hazardous environments.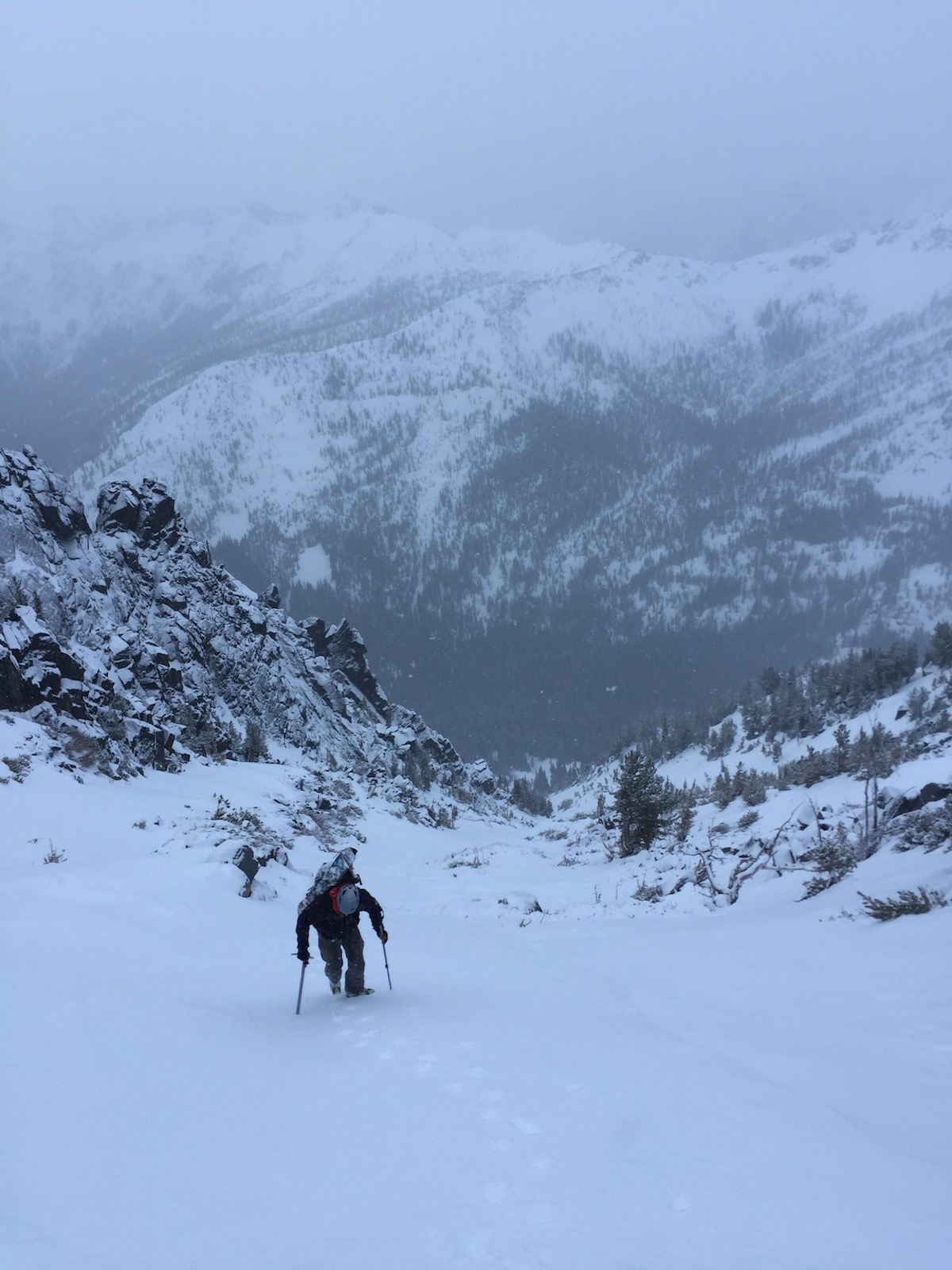 For my paddling partner and me, it's our second weekend on the river in 2019.
After a month of sea kayaking on the British Columbia coast as part of NOLS' Pacific Northwest Spring Quarter, our creek boats feel agile and snug. We're paddling for the long weekend. A "self-support" kayak trip—river kayaks, a slimmed down camping set-up, and two days' worth of food and fuel tucked in front of our feet and behind our seats. Four friends, old and new, on a new stretch of river.
As we return to the hazards of downstream river travel, what lessons has winter left us with?
1. Work the Gear
In winter, I taught people how to use their avalanche transceivers. As a whole NOLS course, at least a dozen people, we stomped out snowfields and buried beacons in duffle bags. All of us practiced recovering buried beacons—again, and again, and again.
When unexpected things happen, can I fall back on my training, and perform rescue skills calmly, even under the stress of a person getting buried? Can I rely on my skills and equipment? Hard to know…but we worked to make the answer was as close to yes as it can be.
Later, in spring, as we prepare to launch after a night's sleep by the river, I throw my throw-bag: again, and again, and again.
If my partners are swimming, can I hit them with the bag every time? Can I restack the rope and throw again cleanly? Again, I work to control the answer by taking the rust off my skills.
2. Study the Conditions
The Bridger-Teton Avalanche Center, the Northwest Avalanche Center, Avalanche Canada…these institutions, and dozens like them across the continent, produce and publish remarkable information.
Every day in winter we can access expert perspective that helps us understand our snowpack: What is the primary layer of concern in the snowpack? Where is it—how deep, how widespread? How reactive is it? How much did it snow last night…last week…this year? What was the peak windspeed up high last night?
We have access to an abundance of information that is both overwhelming and deeply informative if we can find our way through it. If we do our homework and work through the information, we are primed to pay attention when we step into our skis.
If we are paying attention, we can ask our own questions, and turn laptop knowledge into practice: Can we find that persistent weak layer that's in the forecast when we dig pits of our own? What aspects will we plan to ski, based on what we know? What terrain are we going to avoid?
In winter it is terrain, weather, and snowpack that intersect to define environmental hazard.
In spring, as that same snowpack melts, the nuances of flow determine what we can anticipate in the terrain:
How much water is moving down the river? How will that affect the character and challenge of the whitewater? What's the trend? Has a big flood cleared wood out of the river, or a winter storm filled the creek with downed trees? What can we expect? What hazards are in play, and where are they?
On this trip, US Geological Survey gauges have put the flow at a low to medium level on the Lewis River. American Whitewater helps us understand that there is a canyon section that is home to the most challenging whitewater on the run.
At the campsite the night before we launch, the campground owner alerts us to the ever-present possibility of wood in the canyon's house-sized boulders and tight channels.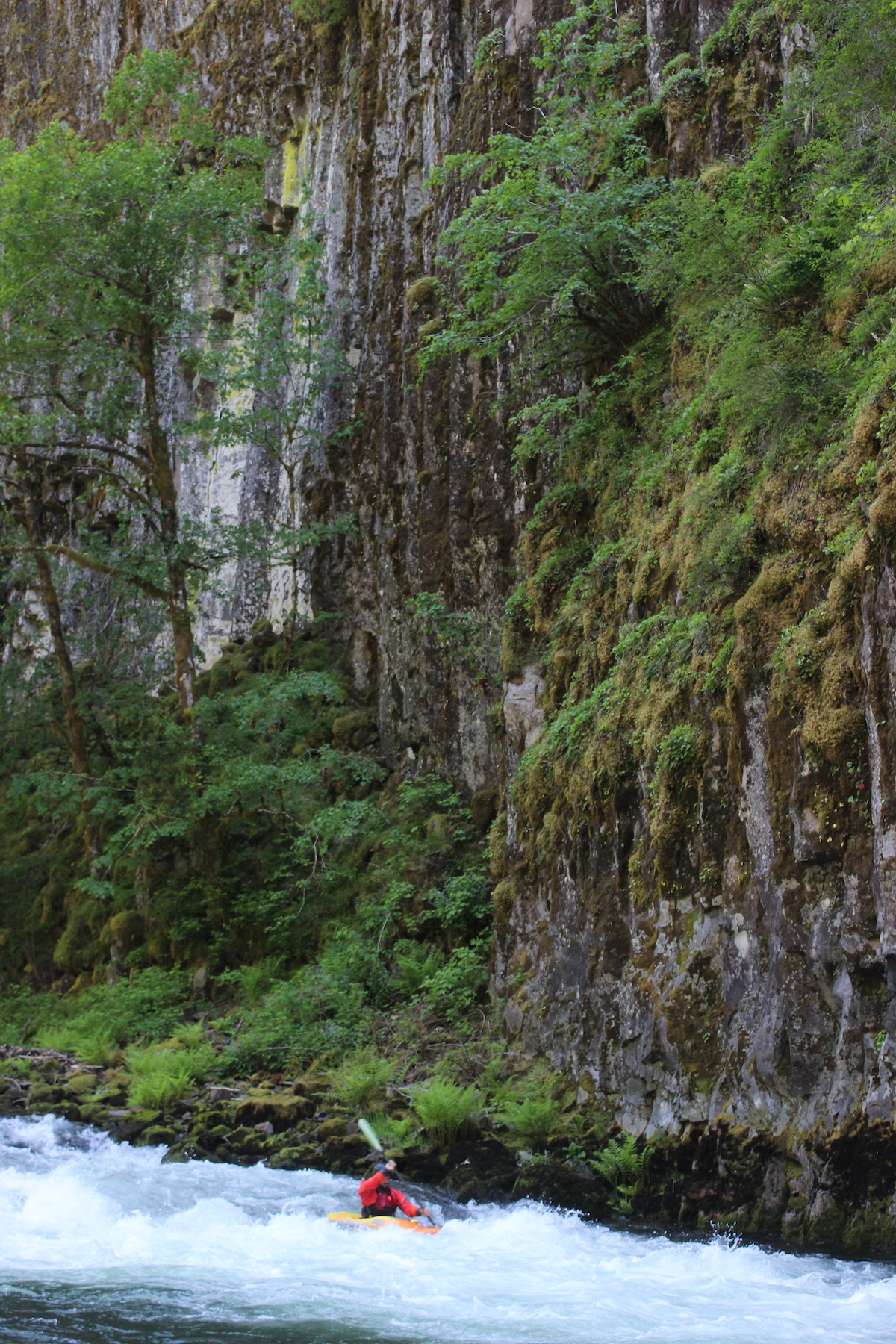 We move downstream cautiously. We scout from eddies and step out of the boat to get a closer look when can't see around the corner. We find wood blocking the slot on the right, make a plan, and one by one we thread our line to the left.
Information informs our mindset. Experience guides our scouting. Comfort and control allow us to execute our vision.
3. Travel with People You Trust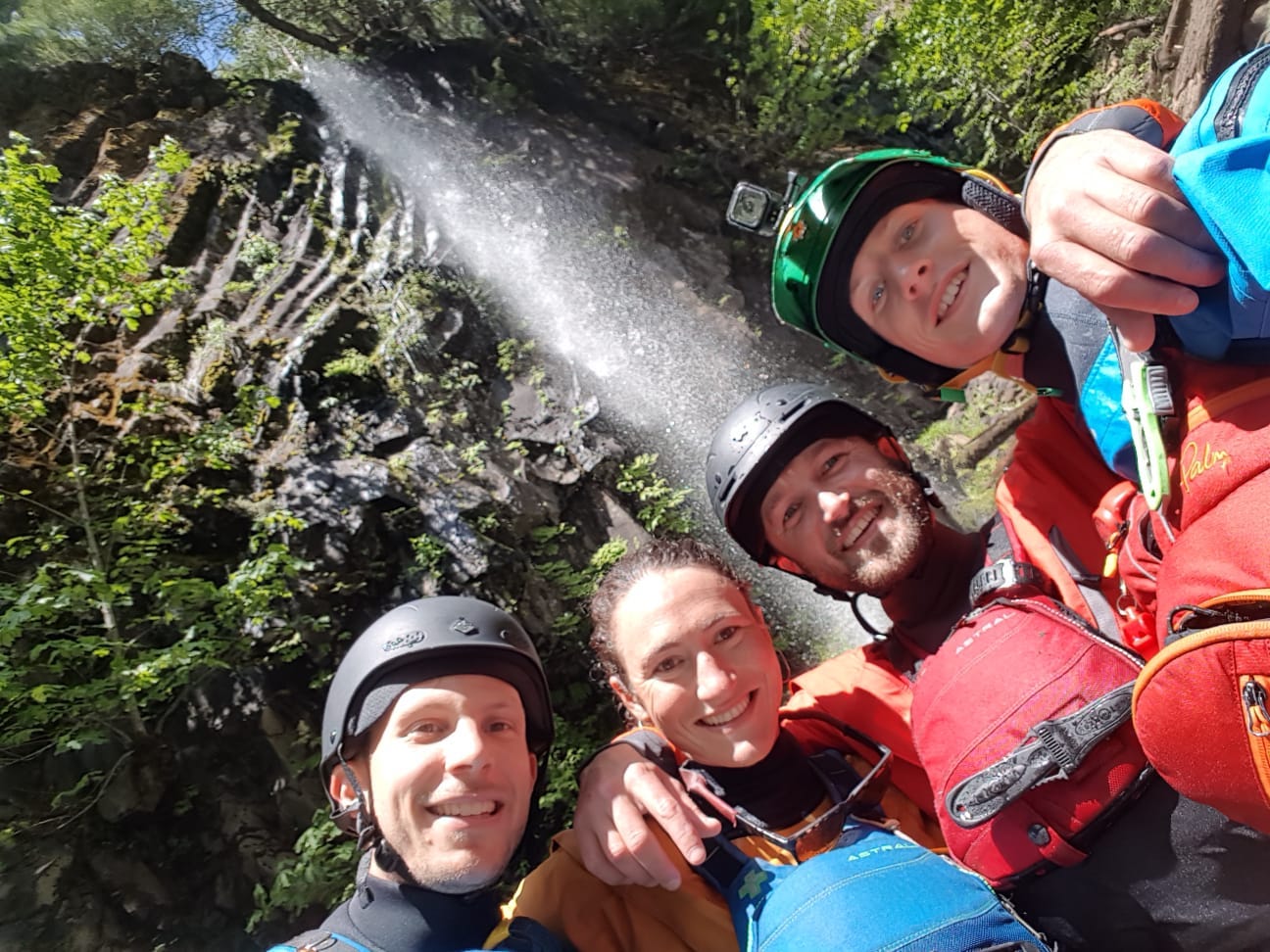 In the end, it is people who define our experience.
We hold one another's lives when we travel together in unforgiving places. We have no one to look to but our partners.
In winter we take turns breaking trail, share Snickers bars and dry gloves, and watch each other ski the line.
As we load the car, pay for tanks of gas, and cook food together on our way to the river, we share moments of trust and generosity that define how we work together. We build habits in the daily rhythms of travel that will serve us if we are challenged.
As we move downstream, we stay together and play in the whitewater—surfing on the fly and carving in and out from behind the basalt boulders. We share awareness of each other's movements, rotate through leading, and slow things down when we need to gather more information. We hike up a tributary to explore a waterfall and share a picnic.
As ever, it feels sweet to travel with good people, and to be connected in beauty, responsibility, and commitment.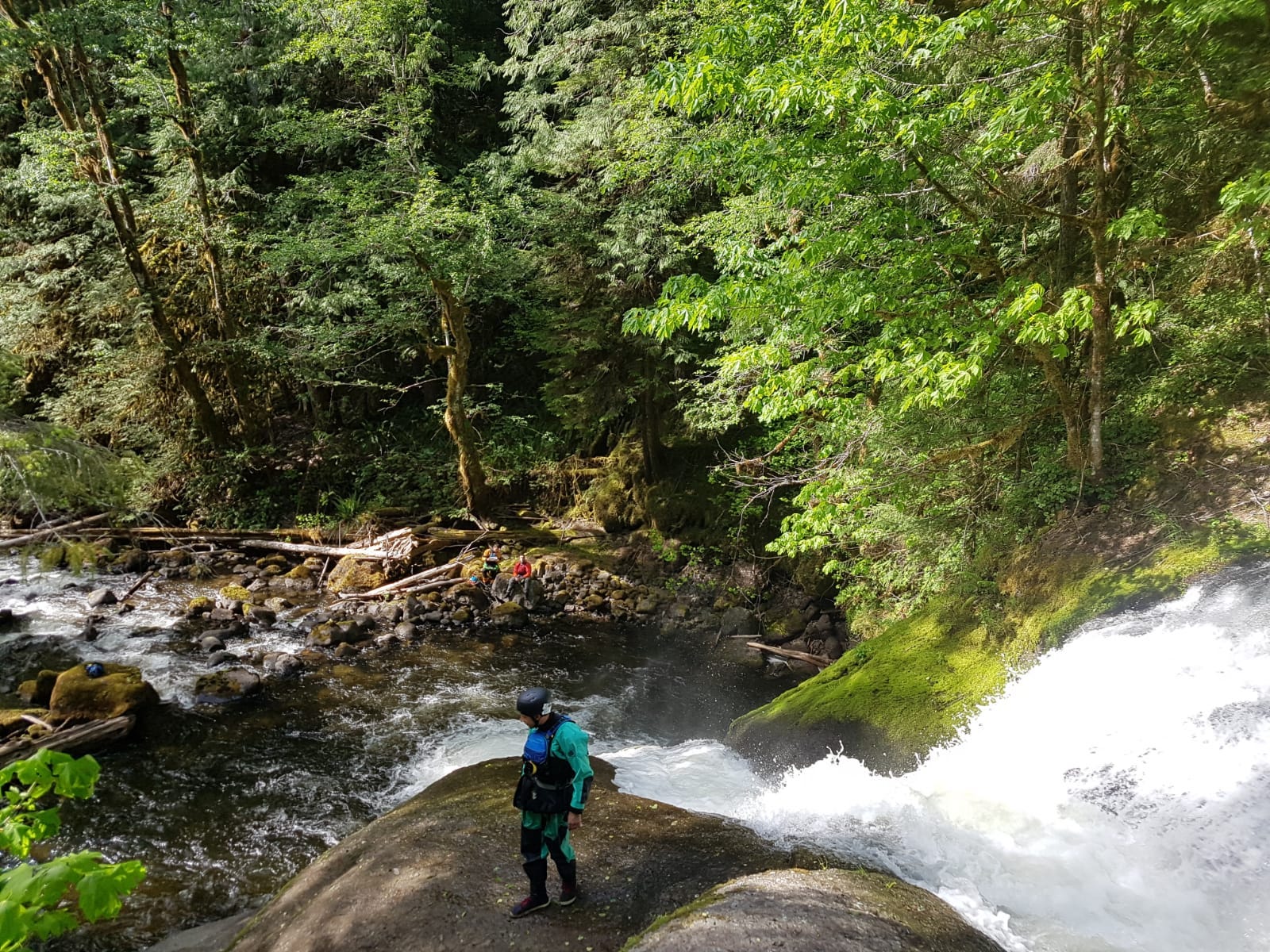 There is no substitute for partners who you want to spend time with, and I am grateful to be with friends. These are people who have worked to build paddling and rescue skills, who are able to have robust discussions over the roar of whitewater, and who will do all that they can for me if I'm not in my boat.
In Closing
The seasons turn and blend. The volcanoes and the rivers beckon. New plans take shape as one journey opens up the next.
Winter's lessons resonate on the river, and I reflect that our practice is ongoing, perpetually incomplete, and richly interconnected.
I wonder, what did winter teach you? What might summer learn from spring?
Written By
Jonny is a NOLS instructor.