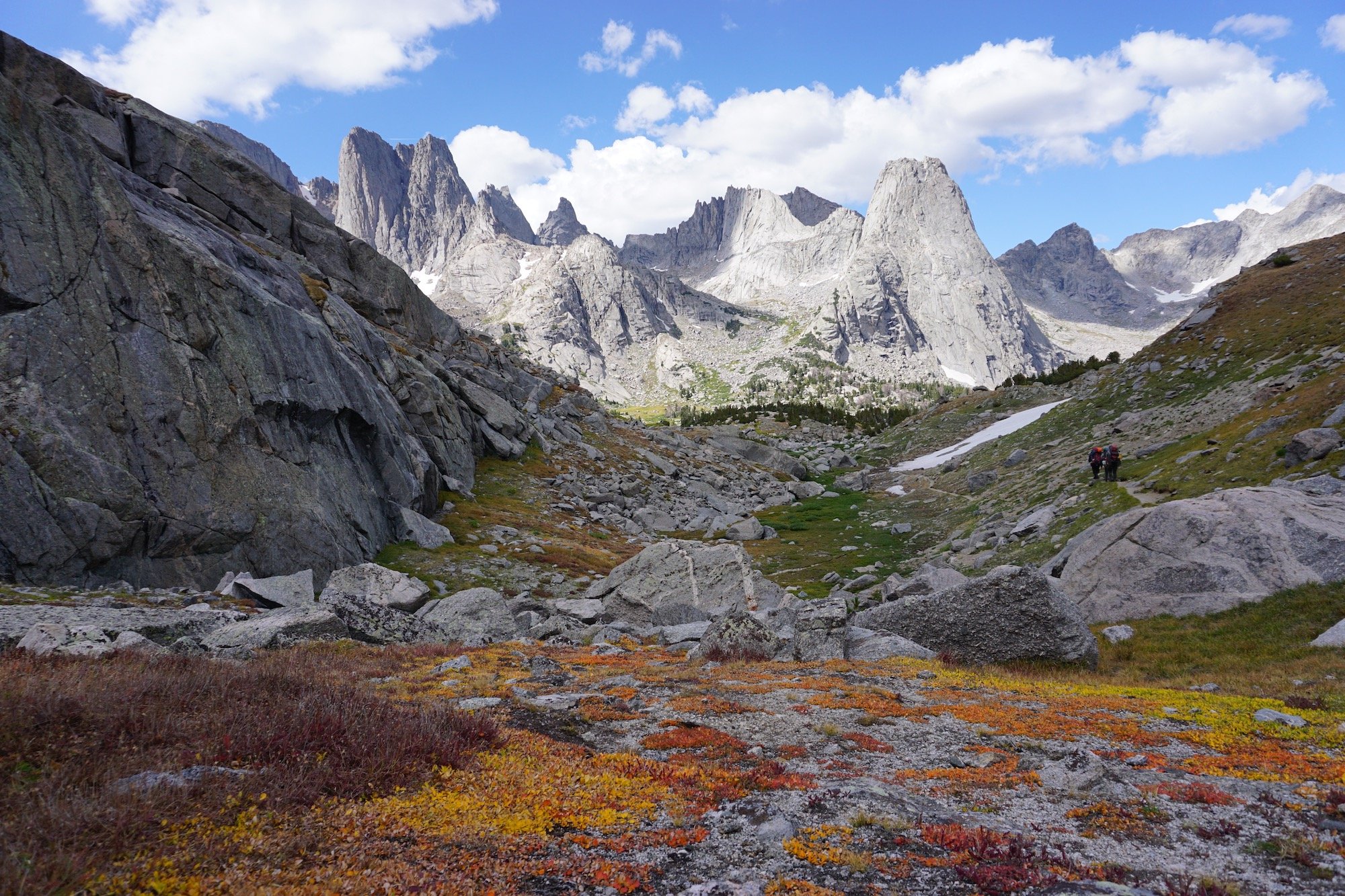 In about 1983, two New York City bankers met at a party. There was the usual small talk, music by Culture Club, and some shop talk, too. Home loan rates were 13%; electronic games maker Coleco was a hot stock; hit movies were Flashdance and The Big Chill.
Amazingly enough, mention of Wyoming's mountains also came up. So, too, did an oddball outfit, the National Outdoor Leadership School. Our two young bankers found that they had each completed challenging expeditions with NOLS in the Wind Rivers.
This was an astonishing coincidence—neither person had met anyone in the city who'd ever heard of NOLS, let alone someone who had experienced the school's big packs, extra-long woolen sweaters, drinking hot Jello, and the crucible of a multi-day, foodless walkout.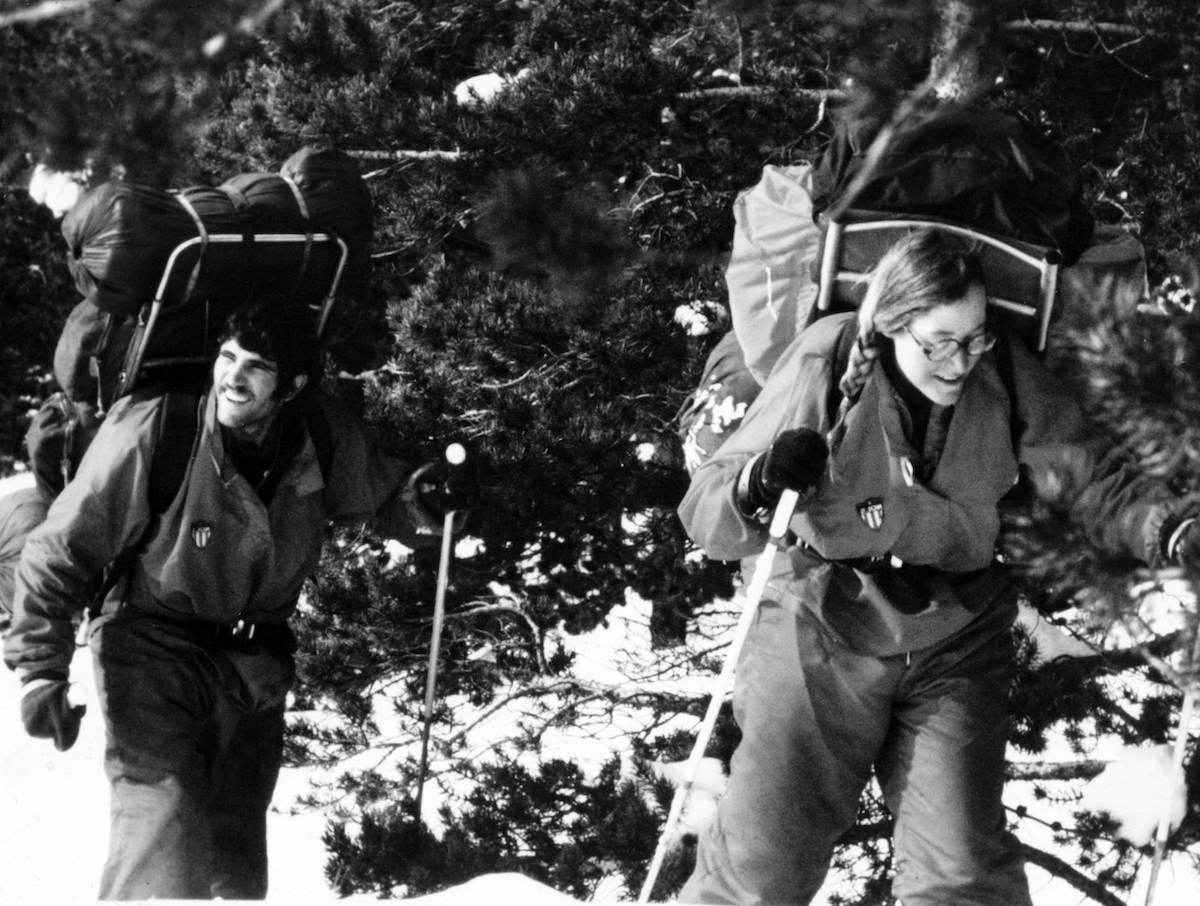 Petria Horner grew up in New York state where the outdoors meant alpine skiing. Her NOLS experiences started in the early 1970s with challenging mountain and ski courses in the Wind Rivers and Tetons. The packs were huge, the group dynamics were tough, and the weather was unrelenting.
Scott Fossel grew up in Boy Scouts and the outdoors. His high school outing club got him roaming throughout the toughest parts of New Hampshire's mountains. In 1970, Scott went to Lander for a month-long NOLS Mountain Guides expedition. It was a remote high-octane odyssey where every day "compressed two days of adventure into one" and every meal was cooked in a billycan (#10 tin can). The group, where Scott was among the youngest, operated at its physical and emotional limits in wilderness so remote "even the fish hadn't seen flies."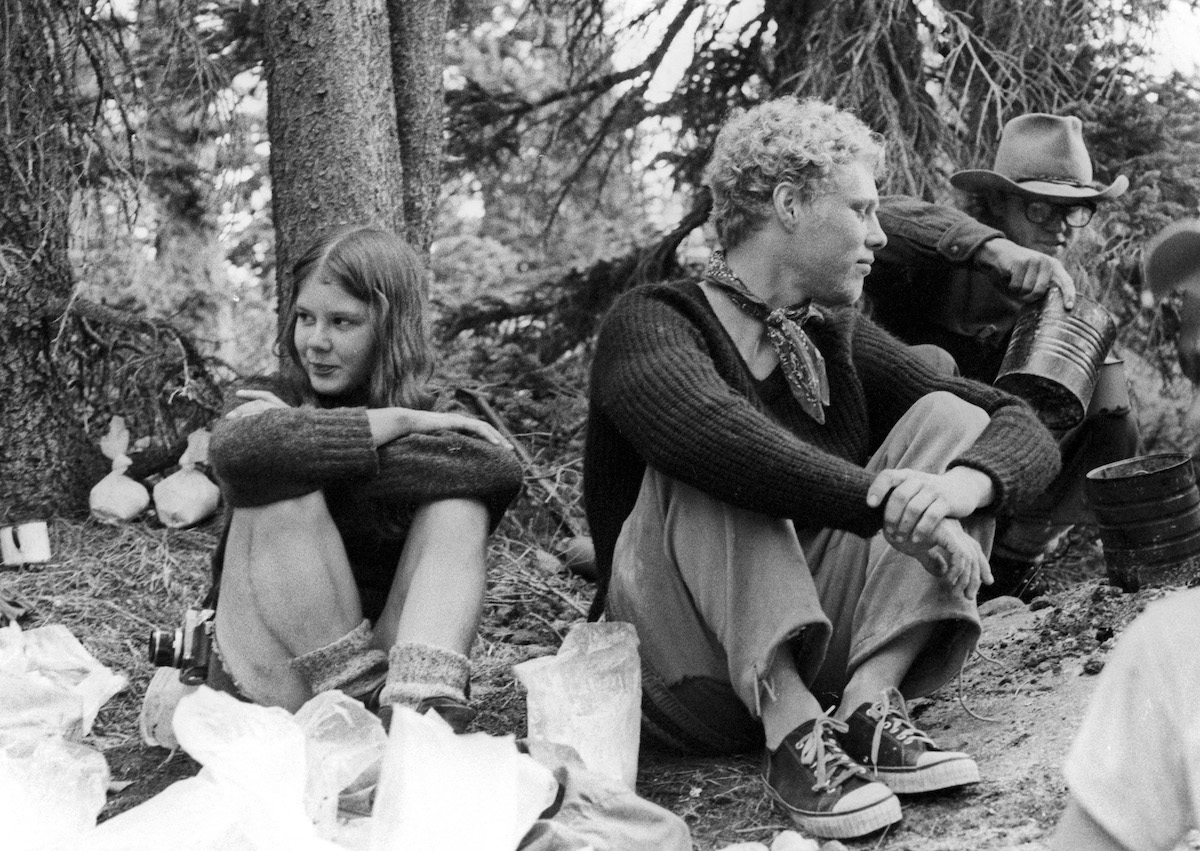 Their uncommon NOLS connections grew into a first date and then into a life-long relationship, including marriage, kids, and ultimately a move to the Rocky Mountain west.
The Fossels' NOLS lessons: being part of a team; pacing for the slowest member; and team respect, informed their parenting. They both readily quote NOLS founder Paul Petzoldt's maxim that good mountaineers, and everyone, really, benefit from a "cow-like attitude" that turns your back to the wind and keeps calm in even the toughest spots. Scott feels NOLS lessons are useful in business settings too: Petzoldt's "rules are for fools" is just another way of thinking outside the box.
It's been almost 50 years since Scott and Petria's first NOLS adventures in the Wind Rivers. Their unlikely shared connection of outdoor challenges and intense NOLS expedition experiences brought them together, influenced their careers and family, and still reverberate for them today.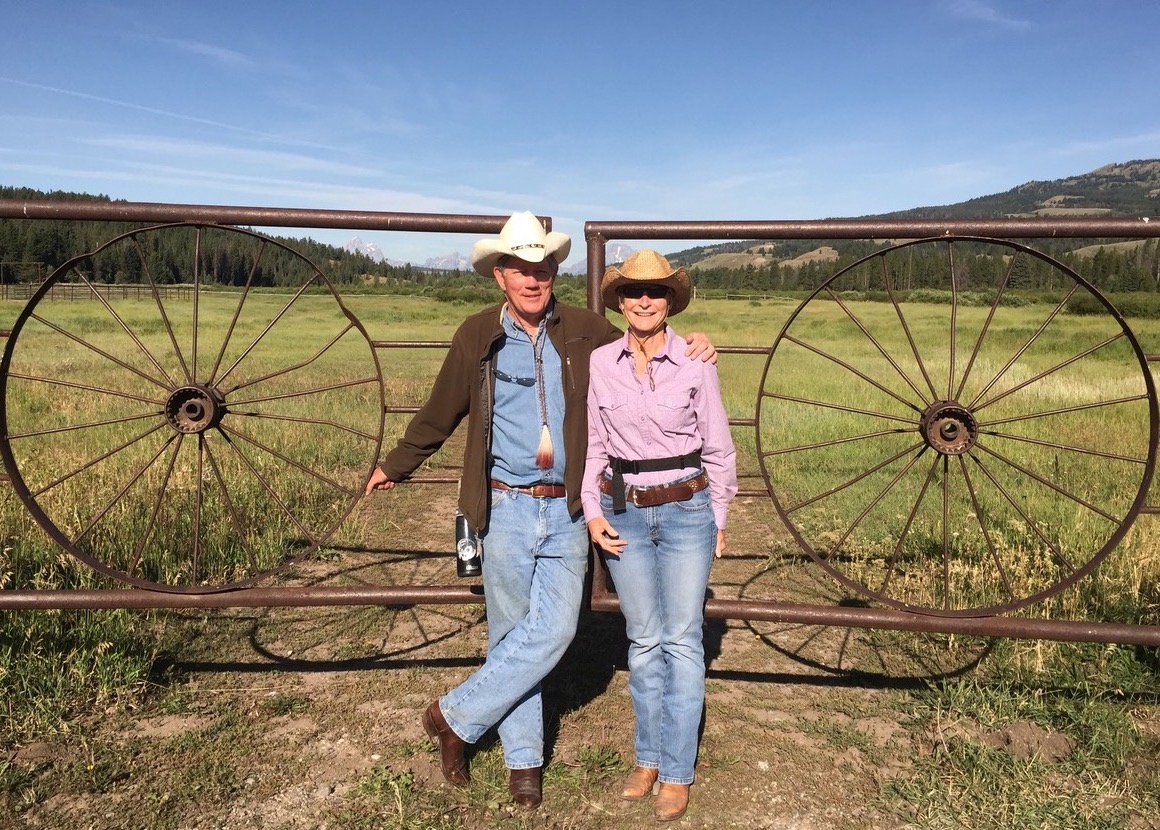 Scott notes, "You can't live in the Wind Rivers, but Jackson is about the closest you can get."
Find your own adventure on an expedition in the Wind River Range.
[Editor's Note: NOLS courses are still challenging, but no longer include the multi-day, foodless walkouts of the '70s!]
Written By
Rich Brame came to NOLS in the 80's as a Fall Semester in the Rockies student and worked his first NOLS course at Wind Cave National Park in 1984. Since then, he's worked varied NOLS trips and courses on five continents—with a few more on the way. Rich does some frontcountry shenanigans for NOLS, too. He's headed up NOLS' public policy, research, LNT, Yukon programs and most recently in the Alumni Relations Department.