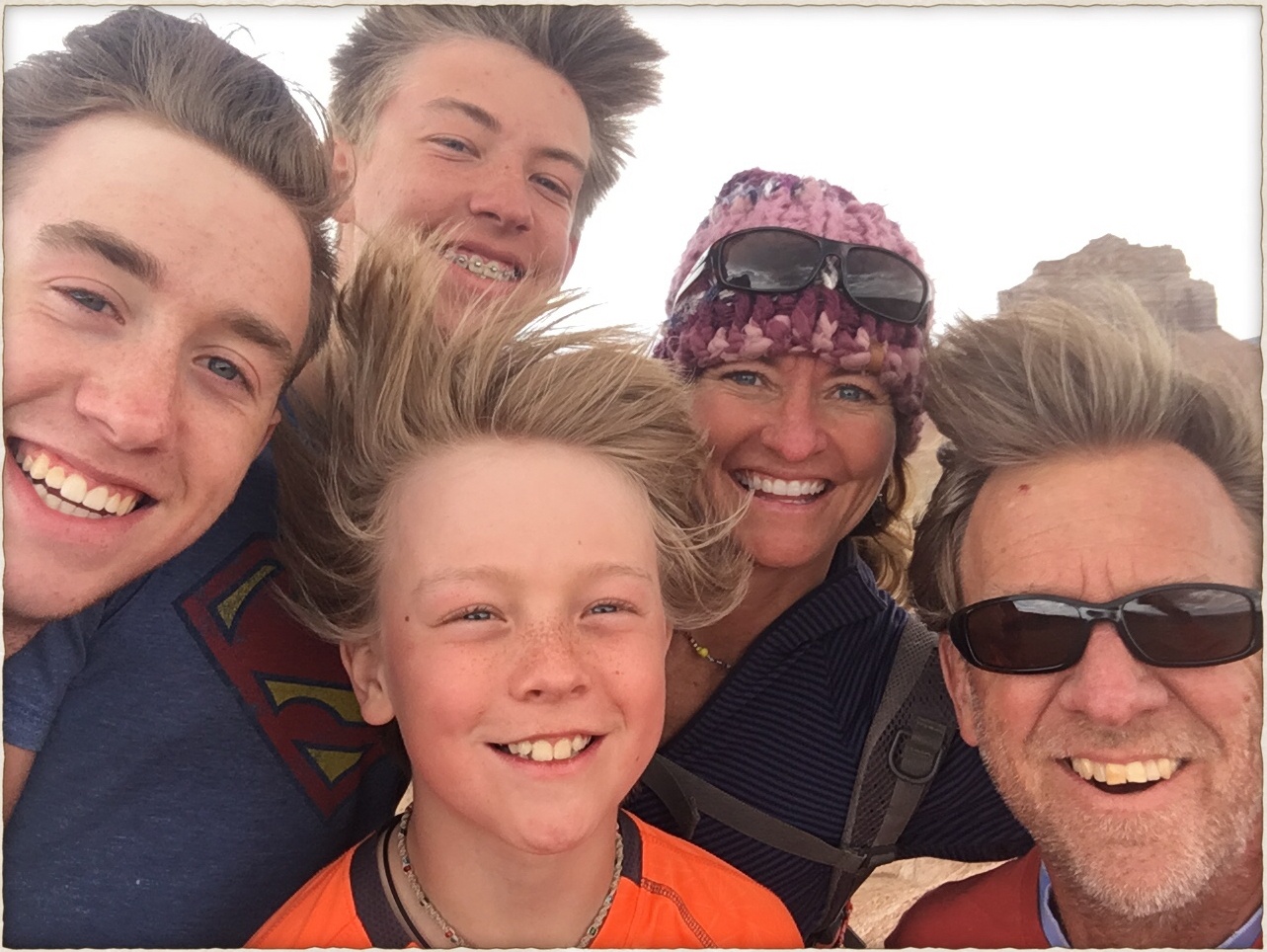 Editor's note: Shelli Johnson, a NOLS grad, writes about what it was like for her son Wolf to go on his own 30-day NOLS course in the summer of 2016.
NOLS: How did you prepare for Wolf to head into the wilderness?
Shelli: We hiked a lot as a family, and I lured Wolf into joining me on a couple of my particularly long distance day hikes. As a family, when we went on hikes, we'd pack all of our essentials into one huge backpack, and then make Wolf carry it. Wolf was a good sport about it because he knew were just trying to help him train for his NOLS course, and he knew from reading his course description that he'd be carrying quite a load on his back.
As additional preparation for Wolf, I shared often about my own NOLS experience. For example, we talked about how it probably wouldn't be a matter of if he got homesick, but when, and how big of a struggle that could be.
We talked about his fears, and came up with ways to mitigate and deal with them should they come true. I think that helped us both. It helped him feel more ready, and it helped me, as his worrying mom.
Why did you think this experience was important for Wolf?
Wolf is our oldest son. All three of our sons have known for some time that we hoped and planned on having each of them enroll in a NOLS course when they were 16.
My husband, Jerry, and I are big fans of NOLS, the organization's mission and method of teaching leadership. As an adventure guide myself, I really appreciate the use of the wilderness to foster leadership, teamwork, communication, self reliance, etc.
I travel a lot for my work, to cities, and I work with leaders from all across the country. I often meet other NOLS graduates, and they are always leaders in their field, and they tend to be great self leaders. I don't think that's an accident, and we hoped Wolf would benefit from a NOLS course in similar ways.
We anticipated that Wolf would come to know himself better, that he would become more self reliant, confident, a better self leader, and to learn how to get along with, and live, and operate successfully with strangers. We believed he would become a leader. Wolf wants to be a leader. He's very involved in student government and other interests that require leadership. A NOLS course just seems to have all the right ingredients. I certainly was transformed by my NOLS course.
What were you excited about for Wolf on his course?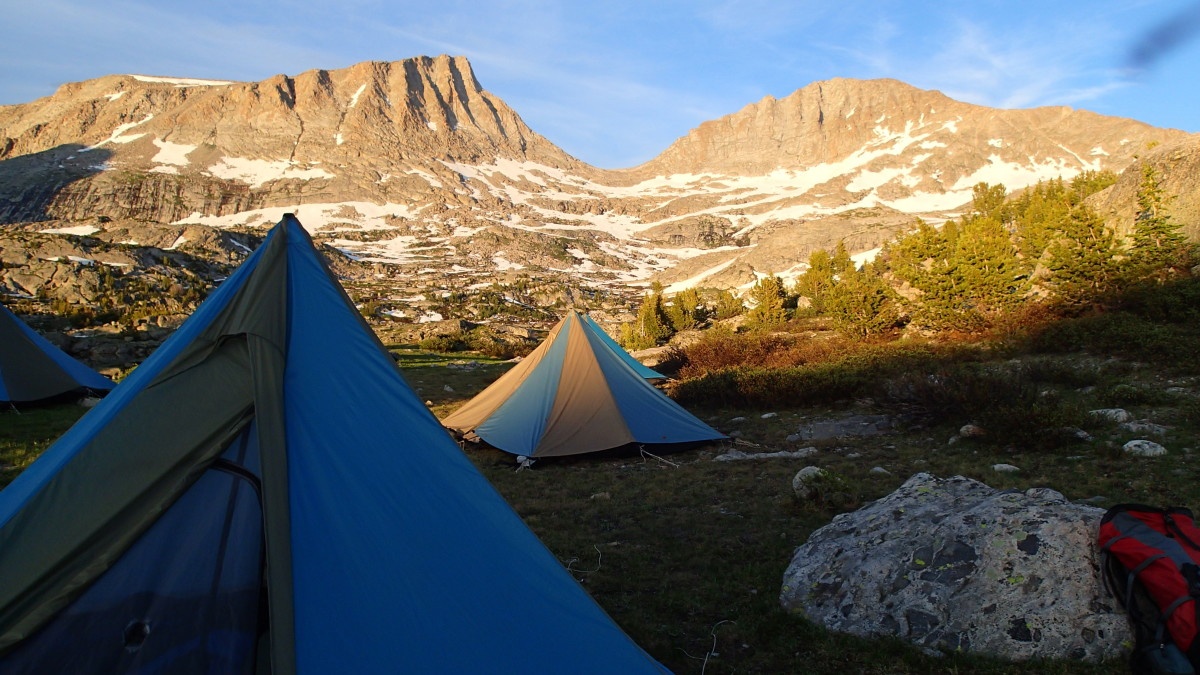 I was excited for Wolf to embark on something so challenging, and the discoveries he would make about himself on the way. He would see and experience so much awe-inspiring scenery. I was excited for the new friends he would make and all the things he would learn. I was excited for him to become a better leader, and to gain confidence in his leadership.
I just felt certain that his completing something so challenging would benefit him in so many ways, in all areas of his life.
What did it feel like for him to be away for so long?
It was hard! Often, my husband Jerry and I teased, "Whose idea was this?" Because of course it was ours. But seriously, it was hard, even though we had known it would be.
One thing we did was we each wrote notes in the back of Wolf's empty journal that he tucked in his backpack for the trip, and that helped us feel like he would be connected to us when in the wilderness. Wolf had traveled independently before, but only for a week at a time. So it wasn't until the second week that we really missed him and felt his absence.
I was in the same wilderness area on three different occasions for personal adventures and for a program for my company, Epic Life. I secretly hoped I'd run into Wolf and his group, and was on the lookout, but never crossed his path. Still, knowing we were both in the same mountain range, looking at the stars in the same skies each night, brought me some comfort. Wolf's brothers, ages 14 and 9 at the time, missed Wolf too.
One other thing…Wolf is passionate about playing the piano. We really noticed his absence by the lack of piano playing that we're so accustomed to when Wolf is home.
What did it feel like not to be able to receive news of Wolf while he was on his course?
It was hard, but again, we knew that was part of the program, and not only a part of it, but I think a valuable part of it. Today, we're all so connected thanks to technology and our smartphones, that it's good to disconnect from technology, and each other, from time to time so that we can more deeply immerse ourselves in whatever experience we're embarking upon. I also think it's good to miss each other every now and then. It's hard, but we grow that way, and we become more grateful.
What was it like for his siblings while he was away?
Hayden and Fin are Wolf's younger brothers. At the time Hayden was 14 and Fin, 9.
Fin: "To be honest, at first, I didn't miss Wolf that much. But after a while, we were doing his chores for him, and it was a little exhausting. After a while, I missed him more. Also, when we went on hikes or family picnics, or when we played games like Apples to Apples, and Wolf wasn't there, and there was just four of us, I missed him. I was happy when he got back."
Hayden: "At first it was not a big deal. He has traveled before, and I have, so it wasn't unusual to be missing one of us for a little bit of time. But soon it felt like Wolf had been missing for some time. Also, Wolf is the poet in the family, and also the early rising son. We're used to him writing a poem for our parents on Saturday mornings, which always "earns" us a box of donuts for breakfast. With Wolf out of town, if we wanted donuts, someone had to step up. I had to write poetry. That was hard. Even though we're brothers and we don't always get along, we're really close and 30 days is a long time, so yes, I missed Wolf."
What advice do you have for other parents?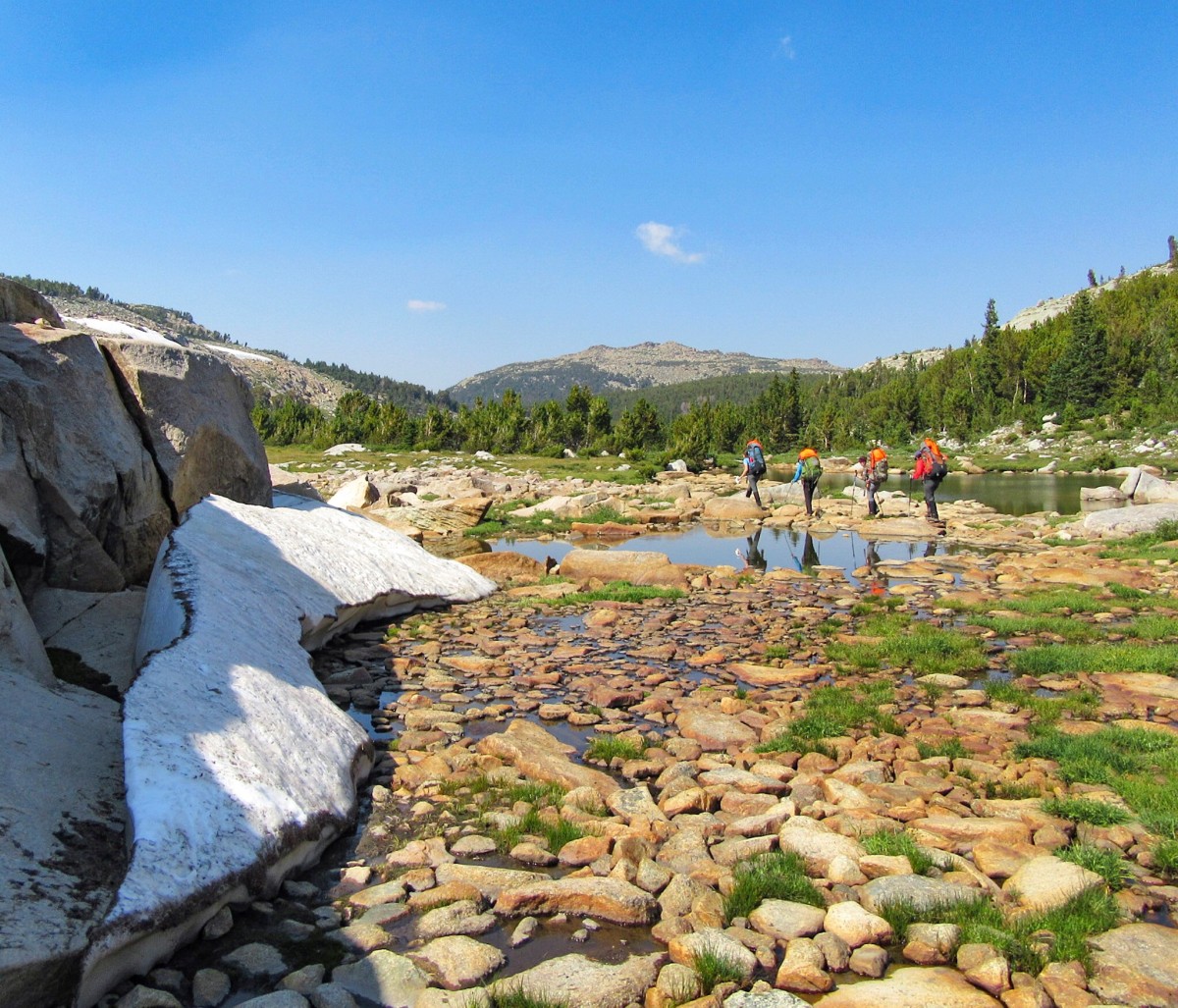 Do it! Send your child on a NOLS course. For most of us, life is so easy. Our lives are full of so many comforts and conveniences. We are overscheduled. We are to tethered to our cell phones and screens.
Sending your child on a NOLS trip will place them in a wild, awe-inspiring setting, that still appears very much like it did hundreds of years ago, and life will become simple. Not easy, but simple. Everything your child needs to live they'll carry on their back. They'll get water. They'll learn how to cook meals. They'll clean their dishes. They'll set up camp, and take camp down. They'll pack their backpacks. They'll hike a lot. They'll learn how to read a map. They'll go off-trail and chart their own course. They'll climb tall mountains. They'll meet new friends. They'll be uncomfortable, and learn from that. They'll be out of their comfort zone often, which will help them realize their potential, and return as more than they were before.
All of this they'll do with others, who will begin as strangers and by the end, become friends and trusted companions. Your child will return more mature, and as a better leader. And they'll have an unforgettable experience that wasn't only challenging and transformational, but also a lot of fun. I think you'd be hard-pressed to find any parent who regrets sending their child on a NOLS course…But there may be many who wished they would have done so.
Written By
Shelli Johnson is an entrepreneur, life and leadership coach, leadership development facilitator, keynote presenter, writer, personal trainer and adventure guide. She is also a NOLS graduate and a certified Wilderness First Responder. Her current business, which she views more as a movement than a business, is Epic Life, at YourEpicLife.com. She coaches leaders from throughout the U.S., and offers programs that bundle coaching with wellness and a guided Epic Adventure. Shelli lives in Lander, Wyoming, with her husband, Jerry, and their three sons, Wolf, 17, Hayden, 15 and Fin, 9. Email Shelli at coach[at]yourepiclife.com to learn more.