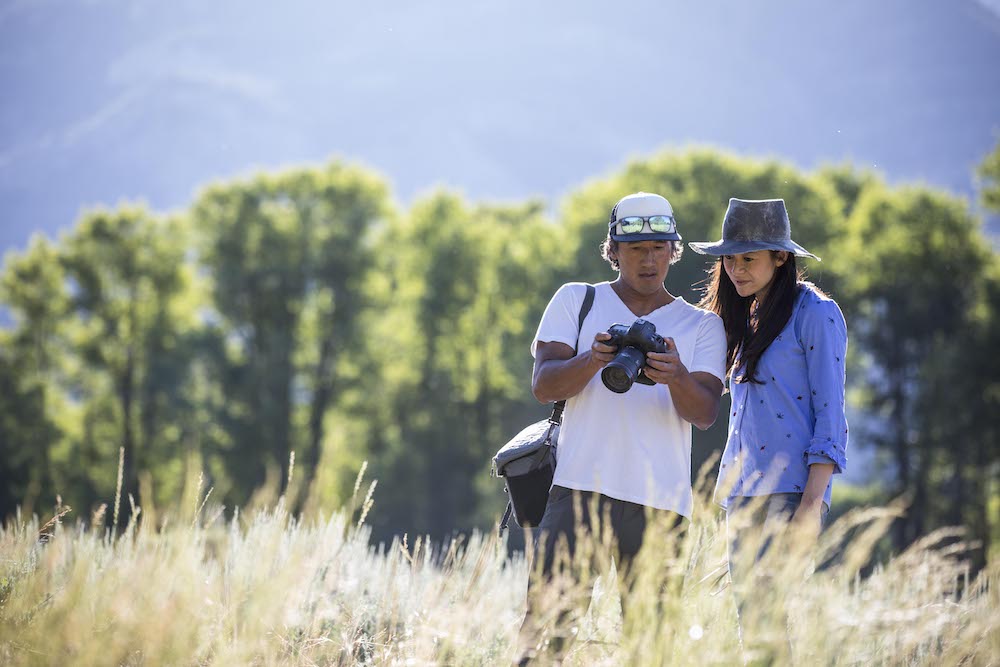 It's Oscar season once again—a great reason to celebrate Jimmy Chin, co-producer of the top documentary feature film of 2019. Not only is Jimmy a world-renowned skier, climber, and film-maker, he's also a NOLS alum, former instructor, and current Board member. Years before he stepped into the international spotlight, Jimmy started his journey with NOLS.
You probably know Jimmy Chin as co-director of Free Solo, the Oscar-winning film chronicling Alex Honnold's unprecedented ascent of El Capitan. You might know him as one of the first Americans to ski down Mount Everest. Or perhaps as a member of the first team to climb the Shark's Fin on Mount Meru.
But what you might not know is that he's a NOLS graduate—and his first experience with the school was working as a receptionist at the World Headquarters in Lander, Wyoming. It's still the only desk job Jimmy has ever had.
He soon left the office behind to take a NOLS instructor course in the Gila Wilderness, joking that this was probably because he wasn't a great receptionist.
Out in the desert, he remembers "being surprised that the course was as much about teaching as it was about learning hard skills and leadership skills. I really began to appreciate the craft of teaching...and how rewarding it is to share knowledge. I also loved the idea of teaching through natural consequences."
To this day, Jimmy considers his NOLS experience a gift:
"You learn so many hard skills and soft skills that are yours to keep forever, many of them applicable throughout life."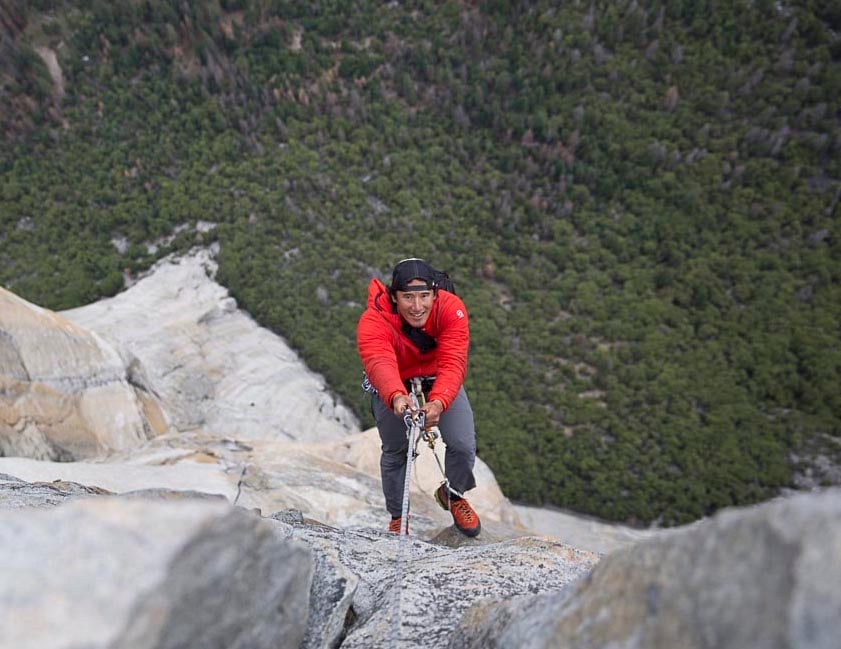 Living the nomadic climbing lifestyle and working for NOLS weren't exactly what Jimmy's parents had envisioned for his future. And, in the beginning, he had some doubts, too.
Looking back, he says "I often think the scariest thing I did was to break out of what my parents wanted me to do and some of the lines society seemed to have drawn...I was constantly conflicted about it early on."
But he stayed the course: "I committed to living the life I wanted to live because nothing motivated me more than being outside, climbing, skiing, pushing myself out there." Embracing this lifestyle is what opened the door to a unique and fulfilling career path, defined by adventure and storytelling in extreme environments.
As he climbed, skied, and explored, Jimmy found "purpose and a community of people I loved and appreciated…Every time I committed to something, it led me to something else." He discovered photography while climbing and skiing, and photography ultimately led him to filmmaking.
Today, he and E. Chai Vasarhelyi, his wife and filmmaking partner, seek to "tell real stories, honest stories that share important ideas and experiences that are powerful in our own lives, like the importance of friendship, mentorship, facing your fears, having courage, and being true to yourself."
In making and producing films like Free Solo, Jimmy and his wife hope that others will "examine some of these things in their own lives and be inspired."
Together, the couple balances career and family life—two different kinds of adventure. Right now, that means splitting their time between New York City and Jackson, Wyoming.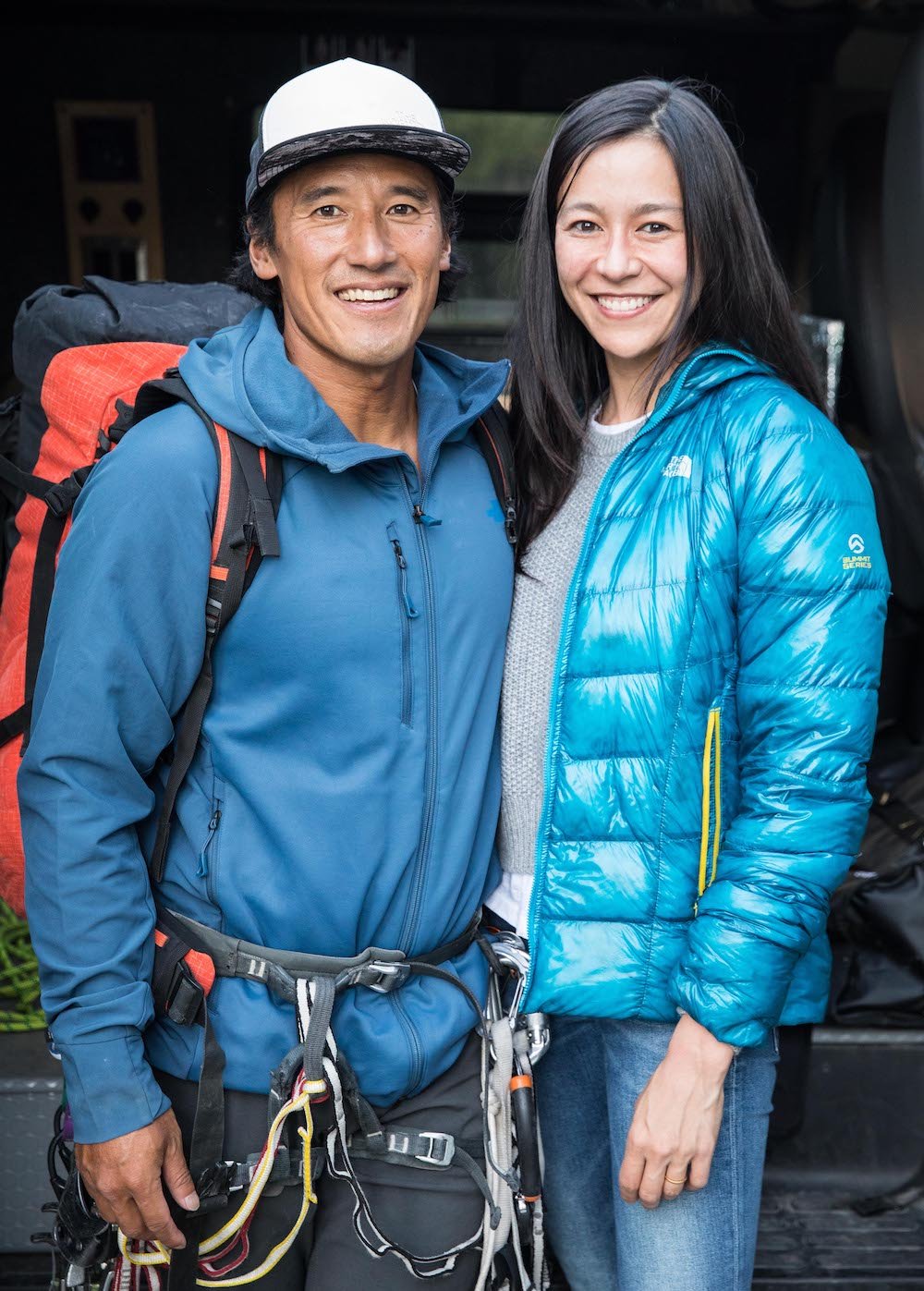 Whether it's climbing, filming, or adventuring with his kids, Jimmy focuses on the present moment. He recognizes that "time is our only real currency so I want to spend it well." He's passionate about his work, and still loves to "get after it" in the outdoors. But he also loves being a dad, commenting that watching the kids "grow up every day is one of the great joys of my life."
There's no question that his children, Marina, age 6, and James, age 4, have "adventure in their blood." But, Jimmy says, how the kids choose to define adventure is up to them.
"My only hope is that they find something they love and are passionate about, that gives their lives purpose and meaning...I hope they embrace adventure in whatever form that comes in," whether that's in the outdoors or beyond.
When they're older, Jimmy plans to give his kids the opportunity to take a NOLS course. In the meantime, he tries to be "as present as possible for all of it"—watching his kids grow up, co-producing more films with his wife, and getting out there to ski, surf, and climb.
Written By
Brooke is a runner and writer who enjoys finding adventure in the everyday. True to her island roots, she loves sunshine, that salty ocean smell, and the sound of waves against the shore.