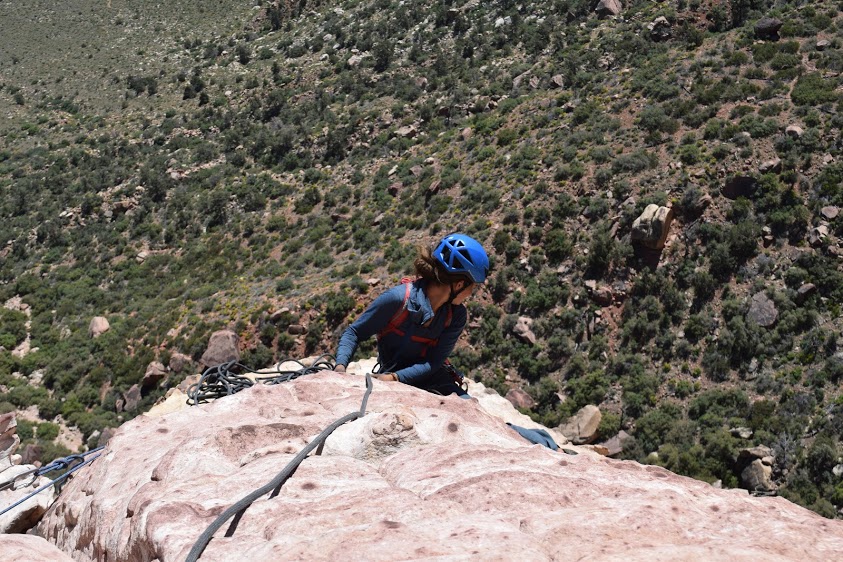 "Thank you!!!"
My words echoed into the misty air that hovered between the granite canyon walls where cracks, edges, and ledges wove together a treasure of rock climbs. I was amidst a rescue skills test of Single Pitch Instructor exam with the American Mountain Guides Association, with support from the NOLS Instructor Development Fund.
From below me, I heard a laugh from the examiner as he said, "Andy, I can tell you are a NOLS instructor!"
Folks who have rock climbed in a NOLS course environment seem to have a reputation at the crag for their extraordinary politeness.
In the climbing commands that NOLS teaches, the belayer responds to most everything by saying "thank you" to acknowledge the climber. This response can be quite useful to the ends of effective communication, but isn't necessarily the norm in the wider climbing community.
I completed the pre-examination course portion of the SPI program three years ago, just before I started working for NOLS. I left the course in tears.
At the time, I considered myself a novice rock climber, ever gathering experience and skills, but solid in the basics of keeping myself and others safe. By the end of the course I felt entirely inadequate, and that I would never be as experienced, strong, or talented as the other participants.
As the course instructor ran through rescue drills at high speed, I remember my brain aching as it tried to grasp and comprehend mechanical advantage while being berated with such negative self-talk. I struggled. And when the course ended, I felt that I'd failed. I didn't think I belonged in this club.
As a kid, I had read late into the night about adventurous explorers and mountain epics, and often fell asleep dreaming about what it would be like to be one of the people from the stories. Captivated by unexplored summits, starlight bivvys, and alpine sunrises, I longed for their freedom, independence, and seeming strength. But I had no idea how to go about becoming someone like that, and didn't really see that path as possible.
Later in my life, I asked a mentor who had formerly been a mountain guide for advice. I was expecting him to tell me about the number of knots I should know how to tie to be respected as skilled enough, the grade of difficulty that I needed to be able to climb to be considered strong enough, or the amount of times one usually has suffered from frostbite to be known as tough enough.
His words have since stayed with me:
"It's not about the technical stuff - you can learn that. It's about who you are inside. It's about your ability to connect with people and make them feel safe and heard and loved. That's what's hard to learn."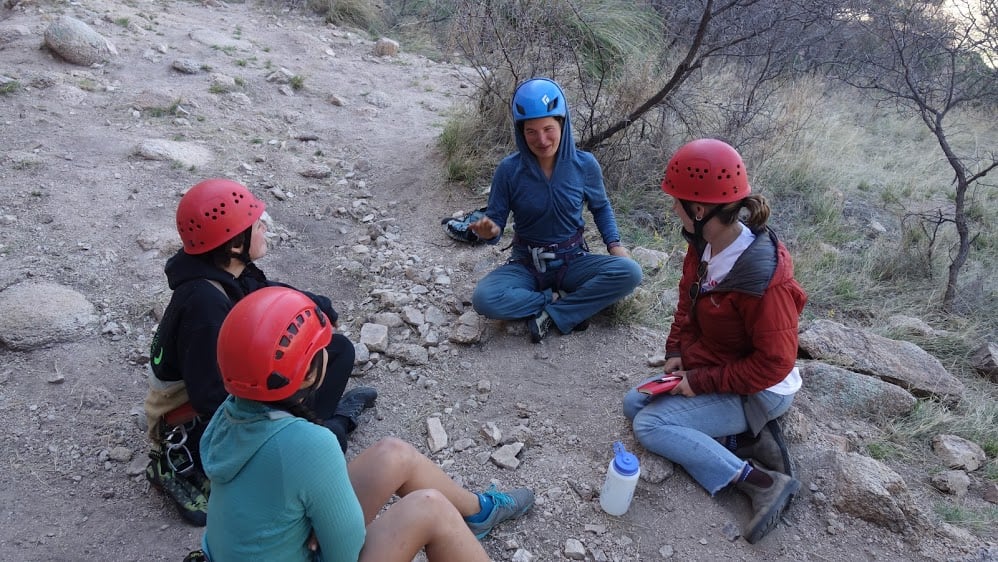 After my initial SPI course experience, I returned home. Despite lack of confidence or certainty as to the path forward, I found my way to a NOLS instructor course. I was surprised that, during the month of my course, I didn't learn nearly as much about knots as I did about being a human.
I laughed, cried, and worked to learn to love and support a wonderful group of people. Since then, my life in and out of the field has been most marked by this learning of the hardest kind: having tough conversations, challenging norms and the status quo, and giving and receiving feedback from a place of compassion and empathy.
And so, this past winter, when I decided to complete the SPI program, I reflected on what had given me the courage to continue to walk this path, knowing that I am an imperfect human.
In the past three years, I had gained competence in systems and risk management through training and experience instructing courses with NOLS. But, more important to me is the community of folks who advocated for me, invested time in my growth, and encouraged me at the times that my confidence hit bottom.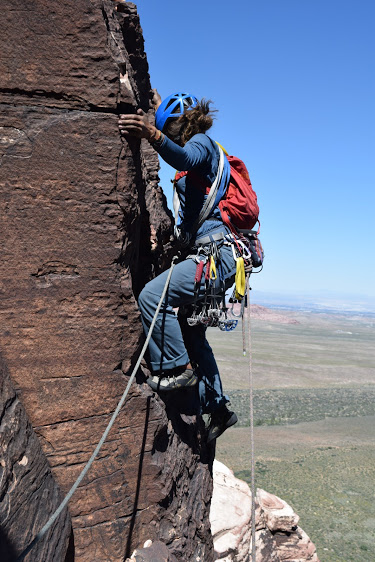 The work that most prepared me to take the exam was the growth-oriented learning about being in community, being myself, and—when receiving feedback—being able to say "thank you."
I happily called out my thanks in climbing command form throughout the exam, and in the end passed the certification. I feel privileged to acknowledge that my success comes from a community of support, and know that my path from here is to continue building a network of folks who mutually support each others' journeys towards their dreams.
Learn to Rock Climb on a NOLS Expedition
Gratitude and community await on the cliffs! Join NOLS' Rock Climbing Courses to not only improve your climbing techniques but also cultivate a sense of appreciation and camaraderie within the climbing community. Enroll today and experience the transformative power of saying "Thank You."
Written By
Andy grew up in the maple groves and apple orchards of the Applachians. She now is a field instructor for NOLS who most enjoys sharing both the icy summits and the sunny moments of stillness in laughter.