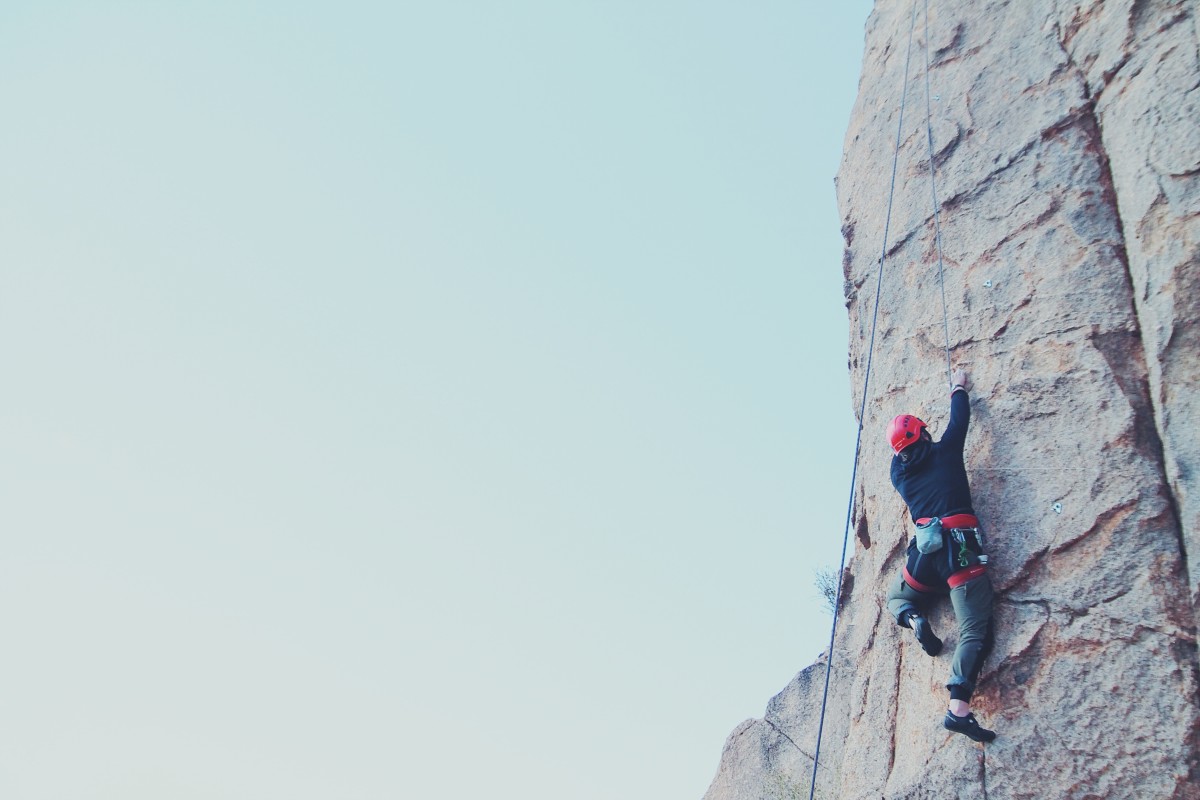 At the start of a 10-day rock climbing seminar for NOLS instructors, I didn't know what to expect. It was my first seminar, and I worried that I wouldn't know as much as everyone else and would always be working to catch up. But once I got to NOLS Southwest and started meeting my coursemates, I quickly realized that wasn't the case.
It's true that we all represented different skill levels, but every one of us wanted to learn and grow. Folks were just as eager to learn about my goal of leading on my first multi-pitch climb as they were about those who were looking to move into more senior roles in the climbing program.
The seminar itself was an outdoor educator's favorite scenario. We headed to Arizona's legendary Cochise Stronghold and spent ten days nerding out about things like
Debriefing strategies
Tying climbing knots with one hand
Risk management
Important stuff like hula hooping and how to make delicious rice and beans
It can be hard to find time for ongoing training, but you'll never regret spending more time learning. I learned from the seminar that ongoing training is a rich way to keep growing, even for folks who had been climbing for years.
Here are a few of the lessons I walked away with:
Go Back to the Basics—Especially for New Situations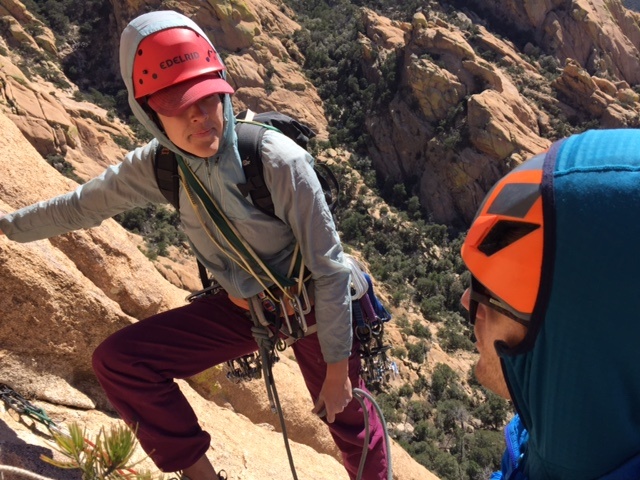 I learned this lesson one of the days we practiced rescue skills. All I needed to do was tie an overhand knot in a piece of cord to finish the Munter-Mule-Overhand sequence that would secure my "patient" (a water jug dangling from a tree branch).
But when I started tying the overhand, my mind went blank. I tried to tie the knot three or four times unsuccessfully. It wasn't until I followed my instructor's gentle advice and completely stopped for a moment to tie the knot on a separate piece of cord that I finally finished the sequence.
Afterward, I realized it wasn't the knot itself that had challenged me—I'd already successfully tied a trickier sequence of knots than the overhand. Instead, it was the new scenario itself that threw me off—orienting the material in a different direction, using the knot in a different application, etc. They were such simple changes, but revealed a blind spot I didn't know I had.
That lesson gave me a little healthy dose of humility and also showed me that even basic skills can get rusty if we don't practice, or if we have to use them in a new way.
Work Together on Different Goals for Strong Teams
Most of us have experienced the challenges that come up when you realize that no one in your group has the same goal. But on this course, having individuals with different goals made our team stronger.
Our instructors were challenged to think creatively of ways for everyone to work on their goals, whether they included our first lead climbs or complicated terrain management. For us participants, we had more opportunities to engage with our peers' goals. We were curious about what everyone was working on, trying to see how our goals were complementary, and excited for each milestone passed no matter how basic. In a big group, you can keep your personal goals in mind and push yourself to set new ones at the same time you support your group's goals.
Grow with New and Old Friends
This course mixed folks who I'd met on my instructor course almost a year previously with a whole new group of people. The mix of old and new friendships helped me interact with old friends in new ways as we talked about how our goals had changed over the last year, and what secret hopes we had for the next year.
With the new relationships formed, I connected with an even bigger group of people who are passionate about getting others outside and keeping their own teaching and outdoor skills sharp.
Keep Taking Time to Learn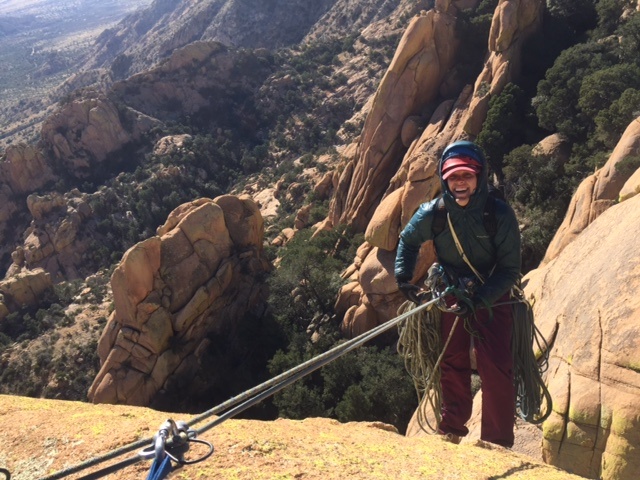 One night, we looked at a leadership model that describes competence, one of our seven leadership skills.
The thing to remember about competence, we learned, is that it's an ongoing journey. You gain skills and judgement over time and always have something to add to what you know. Even experts aren't done learning—our instructors talked over new teaching strategies and approaches to climbing as much as we did.
For myself, I have rarely been with a group of people who were so consistently delighted to learn. My coursemates were the type of folks who expect never to be too comfortable in what they know, which seems pretty perfect for people who like to teach in environments that are wild and dynamic.
Learn more about teaching in the outdoors on the Rocky Mountain Outdoor Educator course.
Interested in a Rock Climbing Course?
Continuous learning meets adventure with NOLS' Rock Climbing Courses. Discover four unique ways climbing fosters growth and development while expanding your skillset under the guidance of our expert instructors. Take the leap into a lifetime of learning and sign up for our Rock Climbing Courses today.
Written By
Molly is a NOLS instructor and writer. She loves the smell of her backpack and does her best writing before 7:00 am. When she's not scouting the next post for the NOLS Blog, she's running and climbing on rocks in Wyoming. Follow her on Instagram @mgherber