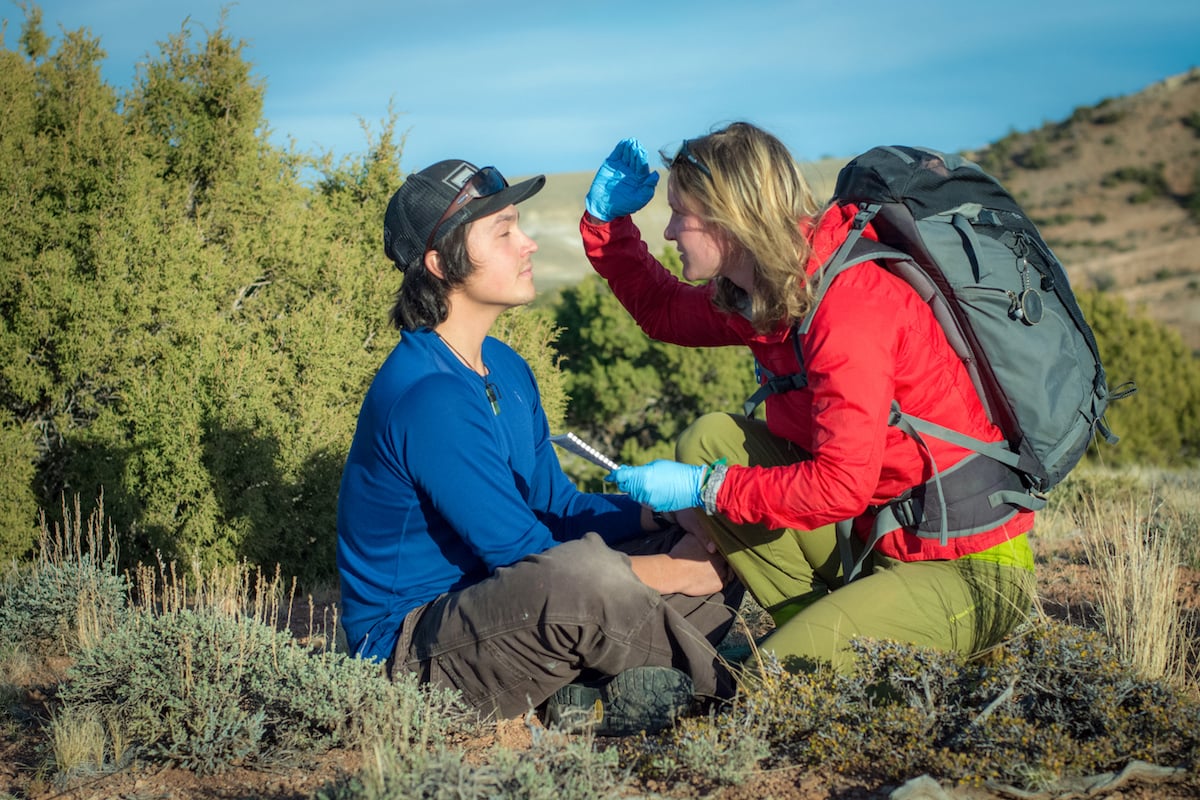 You're out for a hike, enjoying a beautiful day in the mountains. Pausing to take a sip from your water bottle, you survey your surroundings—and suddenly notice the fallen hiker up ahead. You put your water bottle away and start walking toward the crumpled figure beside the trail.
Thoughts about the location's remoteness, the safety of your companions, incoming weather, and potential evacuation flash through your head. There's no cell service here, let alone a conveniently located emergency room.
Attempting to remain calm, you take a deep breath and remember what you learned in the very first hour of your NOLS Wilderness Medicine course.
It's time to size up the scene.
What's a Scene Size-Up
Sizing up the scene begins a process of making sense of the situation, a process that continues as you gather more information in the patient assessment. Your observations of weather, terrain, bystanders, and the patient's position are your first clues as to how an injury occurred, the patient's condition, and possible scene hazards.
Follow these five steps to complete a thorough scene size-up before starting your initial assessment.
1. I'm #1.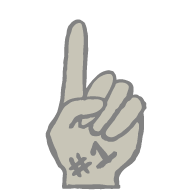 What's going on here? Survey the scene for hazards, including immediate danger to self, other rescuers, bystanders, and patients. Your priority is your safety and that of your fellow first responders.
Things to consider:
Difficulty reaching the patient: A cliff edge may mean you can't approach the scene without adding protection for yourself.
Imminent hazards: Falling rock or an avalanche may dictate a rapid carry of the patient out of the path of danger.
Weather conditions: For example, cold, driving rain may make constructing shelter a priority to avoid hypothermia.
2. What Happened to You?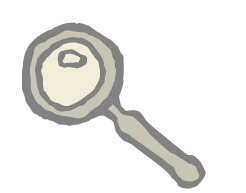 Determine the mechanism of injury or illness (MOI). Look around—your observations of the scene and questions of bystanders can offer clues about what happened.
Determining the mechanism provides critical information about the location and severity of injuries.
Things to consider:
Is the patient ill or injured? If ill, gather a short history of the illness. If injured, what is the mechanism?
For example, if the patient fell, find out how far and if they were wearing a helmet. Did the person land on soft ground, snow or rocks? Did they free fall or tumble?
3. Not on Me!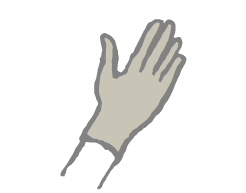 Establish body substance isolation (BSI). It's impossible to know for sure if the patient is germ-free, so all bodily fluids and tissues are considered infectious.
Protect yourself by washing your hands; using gloves, eyewear, and face masks; properly disposing of soiled bandages, dressing, and clothing; and avoiding needlestick injury.
Things to consider:
Long-sleeved shirts, pants, and pocket masks for mask-to-mask ventilation are recommended for situations in which splashes of blood, vomit, and other bodily fluids are likely to occur.
Wear a protective mask and glasses, or at least a bandana, over your nose and mouth.
Use sunglasses or rain gear if nothing else is available.
Place contaminated items, such as gloves and bandages, in sealed plastic bags labeled as a biohazard, or incinerate these items in a hot fire.
Make a habit of packing a mask or face covering in your first aid kit for a patient to use.
4. Any More?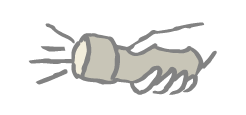 Determine the number of patients. Is there more than one? If so, an initial assessment may tell you who needs your immediate attention, and how best to use your companions to organize the scene and care for the patients.
Things to consider:
What's the ratio of rescuers to patients?
What resources are available, either with the rescuing party or in the immediate vicinity?
For example, does anybody have a first aid kit? Is it getting dark, and if so, are there headlamps and flashlights available?
5. Dead or Alive?

Get a general impression of the patient and the seriousness of their condition. To you, do they seem very sick/very hurt, not sick/not seriously hurt, or somewhere in between?
Things to consider:
Is the patient quiet (possibly a bad sign), or are they talking and moving (often a good sign)? Does the person look seriously ill or injured, or do you perceive a mild illness or injury?
Now What?
Your scene size-up is complete! It's time for the next step in your patient assessment. Do you remember what comes next?
Review the initial assessment sequence.
Editor's note: NOLS' Patient Assessment System is designed to be used by individuals with appropriate training. Only provide care within the scope of your training. Content adapted from NOLS Wilderness Medicine, 6th Edition and the Wilderness Medicine Handbook.
Written By
As a NOLS Instructor since 1973 and a WEMT, volunteer EMT on ambulance and search and rescue squads since the 70s, Tod Schimelpfenig has extensive experience with wilderness risk management. He has used this valuable experience to conduct safety reviews as well as serve as the NOLS Risk Management Director for eight years, the NOLS Rocky Mountain Director for six years, and three years on the board of directors of the Wilderness Medical Society, where he received the WMS Warren Bowman Award for lifetime contribution to the field of wilderness medicine. Tod is the founder of the Wilderness Risk Manager's Committee, has spoken at numerous conferences on pre-hospital and wilderness medicine, including the Australian National Conference on Risk Management in Outdoor Recreation, and has taught wilderness medicine around the world. He has written numerous articles on educational program, risk management and wilderness medicine topics, and currently reviews articles for the Journal of Wilderness and Environmental Medicine. Additionally, he is the author of NOLS Wilderness Medicine and co-author of Risk Management for Outdoor Leaders, as well as multiple articles regarding wilderness medicine. Tod is currently the Curriculum Director of NOLS Wilderness Medicine.