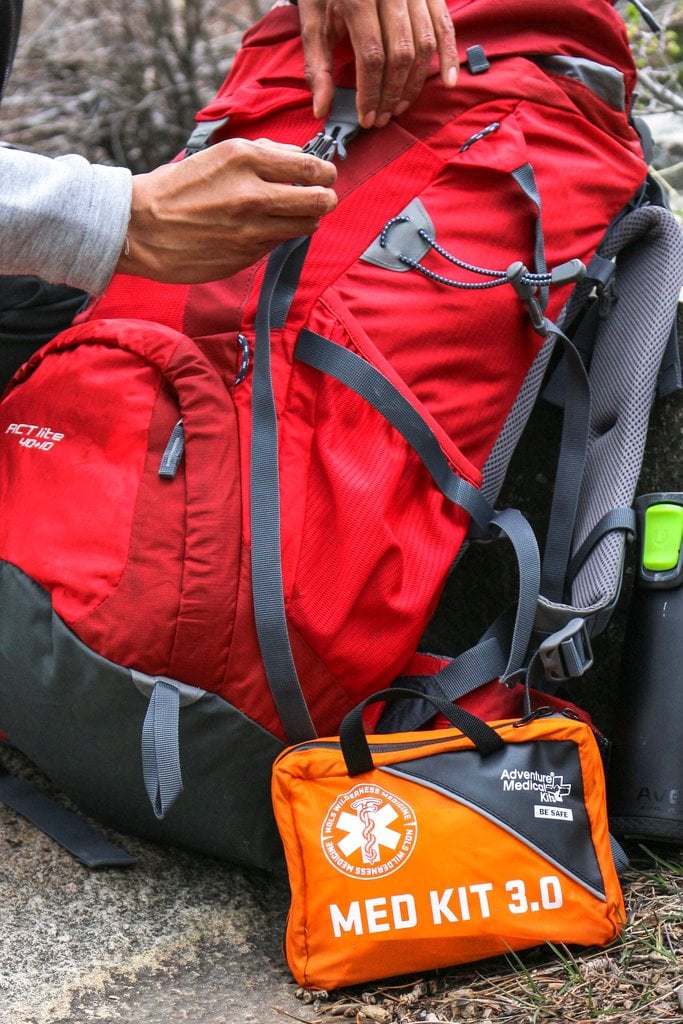 Be honest—when was the last time you looked inside your first aid kit? Was it just last week, or was it long enough ago that you couldn't confirm whether a family of packrats had made a home in it or not?
Unpacking and checking the supplies in your first aid kit is a great way to be prepared if an injury comes up, or even to take care of blisters. It helps you refresh your memory on what's in your first aid kit and how to use it, and you might notice that you need to replace or supplement your supplies.
Revamp your first aid kit before a trip with these five tips.
1. Check Expiration Dates
If you carry medications or water disinfection products, are they still in date and not showing signs of degradation? Storage conditions in the wilderness are not optimal. Even well-packaged medications can begin to deteriorate earlier than expected. Pills should be solid, the epinephrine in your auto-injector clear, not discolored. Make sure your medications are still correctly labeled and if you include dosing instructions (which you should) make sure they are still legible. Also, how many pills are in the bottle? Make sure you have enough of what you need.
2. Don't Find Yourself in a (Non) Sticky Situation
Check your tape. Is the adhesive still sticky? Non-sticky tapes are aggravating and, well, useless.
3. Replace Your Gloves
Medical gloves have a bad habit of deteriorating over time and then shredding when you try to put them on. Experience has taught me to replace these once a year.
4. Maintain Integrity
Check packages for integrity; has anything become damp or soiled? Liquids such as benzoin have a knack for leaking a sticky mess into your kit. Check whether the packaging on your bandages has become torn or ripped—no one wants a dirty bandage on their open wound.
5. Make Sure You Have Plenty of Energy
Are the batteries fresh in your light source, cell phone, and emergency beacon or GPS? These may not be in your first aid kit, but they are first aid tools. Turn on and test each one of these before each trip, and make sure you pack extra batteries.

Checking your kit is an act of mindfulness at the start of a trip—a few minutes well spent focusing on important equipment and preparing your mind for the coming adventure.
Learn more about being prepared in the outdoors on a NOLS Wilderness Medicine course.
Written By
As a NOLS Instructor since 1973 and a WEMT, volunteer EMT on ambulance and search and rescue squads since the 70s, Tod Schimelpfenig has extensive experience with wilderness risk management. He has used this valuable experience to conduct safety reviews as well as serve as the NOLS Risk Management Director for eight years, the NOLS Rocky Mountain Director for six years, and three years on the board of directors of the Wilderness Medical Society, where he received the WMS Warren Bowman Award for lifetime contribution to the field of wilderness medicine. Tod is the founder of the Wilderness Risk Manager's Committee, has spoken at numerous conferences on pre-hospital and wilderness medicine, including the Australian National Conference on Risk Management in Outdoor Recreation, and has taught wilderness medicine around the world. He has written numerous articles on educational program, risk management and wilderness medicine topics, and currently reviews articles for the Journal of Wilderness and Environmental Medicine. Additionally, he is the author of NOLS Wilderness Medicine and co-author of Risk Management for Outdoor Leaders, as well as multiple articles regarding wilderness medicine. Tod is currently the Curriculum Director of NOLS Wilderness Medicine.