It was the second week of our course, and our hiking group of US Naval Academy Midshipmen sat on the side of an Alaskan mountain overlooking a giant herd of caribou.
We stayed silent for quite some time, listening to the hooves of the animals as they thundered below us, feeling the vibration of the ground as the herd swarmed across the creek. It was the longest silence of the trip, and perhaps the longest the Midshipmen had experienced since joining the Academy.
During this period of calm punctuated by awe and wonder, I was reminded why I, formerly in their shoes, had decided to come back to NOLS later in life. I wanted to help give Midshipmen moments like these, moments of silence away from the Academy's microsystem, allowing them to reflect and realize how they fit into a larger part of the world.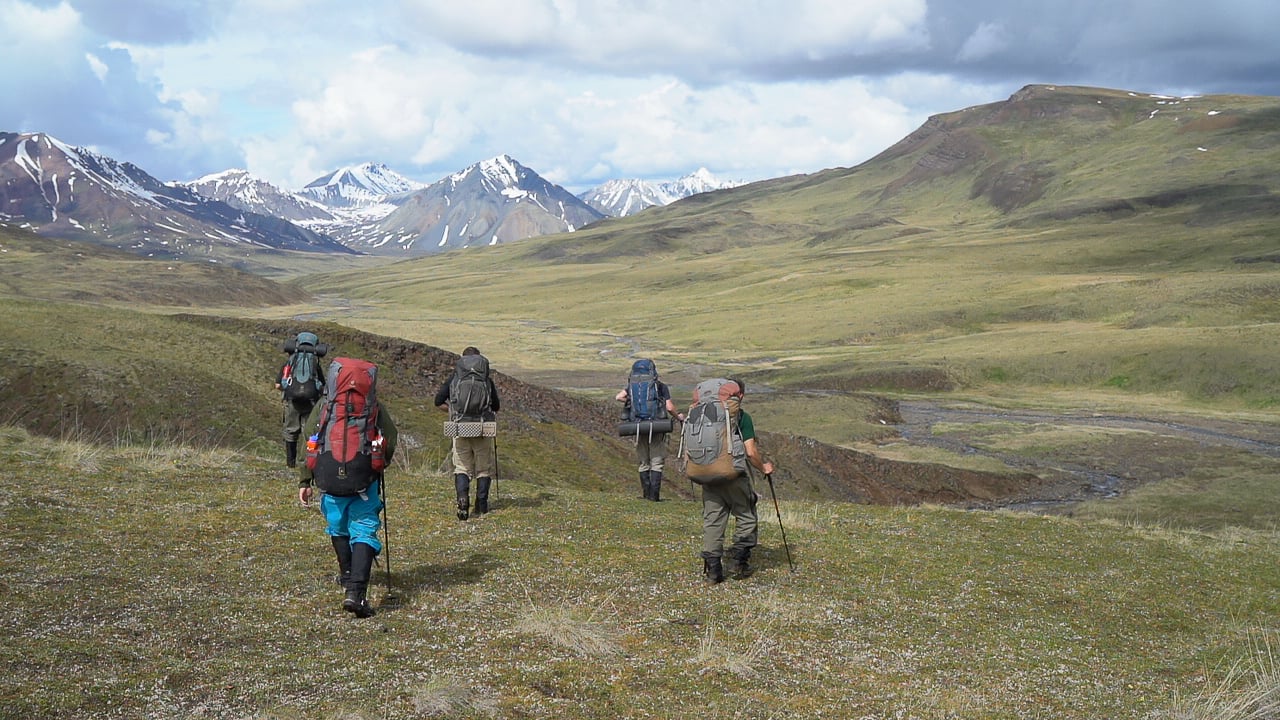 Twelve years ago, a Master Chief working at the US Naval Academy offered slots on NOLS expeditions to Midshipmen who had an interest in joining the Special Forces upon graduation. As a rising second class (junior), I thought it sounded like a grand adventure, and immediately signed up for the Alaska option.
When I made it to the NOLS campus, I realized that I was one of three younger students on the course, as the rest of my expedition mates had just graduated from the Academy. However, my instructors, Pat, Maggie, and Darcy, set a great course culture where I felt included and valued by the group despite these differences.
Alaska did not disappoint. We had an epic journey through the Chugach Mountains that included a summit attempt of Mt. Marcus Baker, getting caught in a storm at 11,500 feet, and journeying through harsh and unforgiving conditions while working with a team of 15 people.
As a Midshipman, this NOLS course was by far the best summer training that I experienced at the Naval Academy.
I could immediately see the effects of the NOLS course in myself. My demeanor had changed, and back at the Academy, I felt confident in leading my fellow Midshipmen during challenging circumstances.
My NOLS course taught me to become comfortable even in uncomfortable situations, which made my subsequent Marine Corps training that much easier. Even my organizational skills improved, as nothing teaches organization more than having to know where you stored all your gear during a blizzard!
However, I learned the true value of my NOLS education after graduation when I became a US Marine.
On assignment as a captain, I was chosen to lead a foreign military liaison team with a Middle Eastern military, which consisted of many people from cultures other than my own.
Thanks to NOLS, I knew that to make this team a success I had to listen to the opinions of others, especially those most different from myself.I knew I had to take their voices into account along with my own to help make decisions that were best for the team.
These soft skills paid off, as I worked to gain the trust and confidence of my foreign military counterparts by listening to their concerns and ideas rather than dominating the conversation myself. I noticed that with this strategy, my unit was vastly more successful than others who went in with a more traditional "let me tell you what to do" mentality.
After my US Marine Corps career, and 10 years after my NOLS expedition, I had a few months off, and remembered how much I loved my Alaska NOLS course. I convinced my partner Jenny to join me on another epic NOLS adventure, and we found ourselves at the same NOLS Alaska campus where I had set foot as a Midshipman 10 years earlier. I was even more surprised to learn that some people at the campus remembered the course that I was on!
Once again, NOLS did not disappoint. Jenny and I loved mountaineering in the Chugach Range and exploring glaciers with Jesse, Emi, Ira, and Inga. After that second course, we were hooked, and both of us decided that we wanted to help bring these same life-changing experiences to others.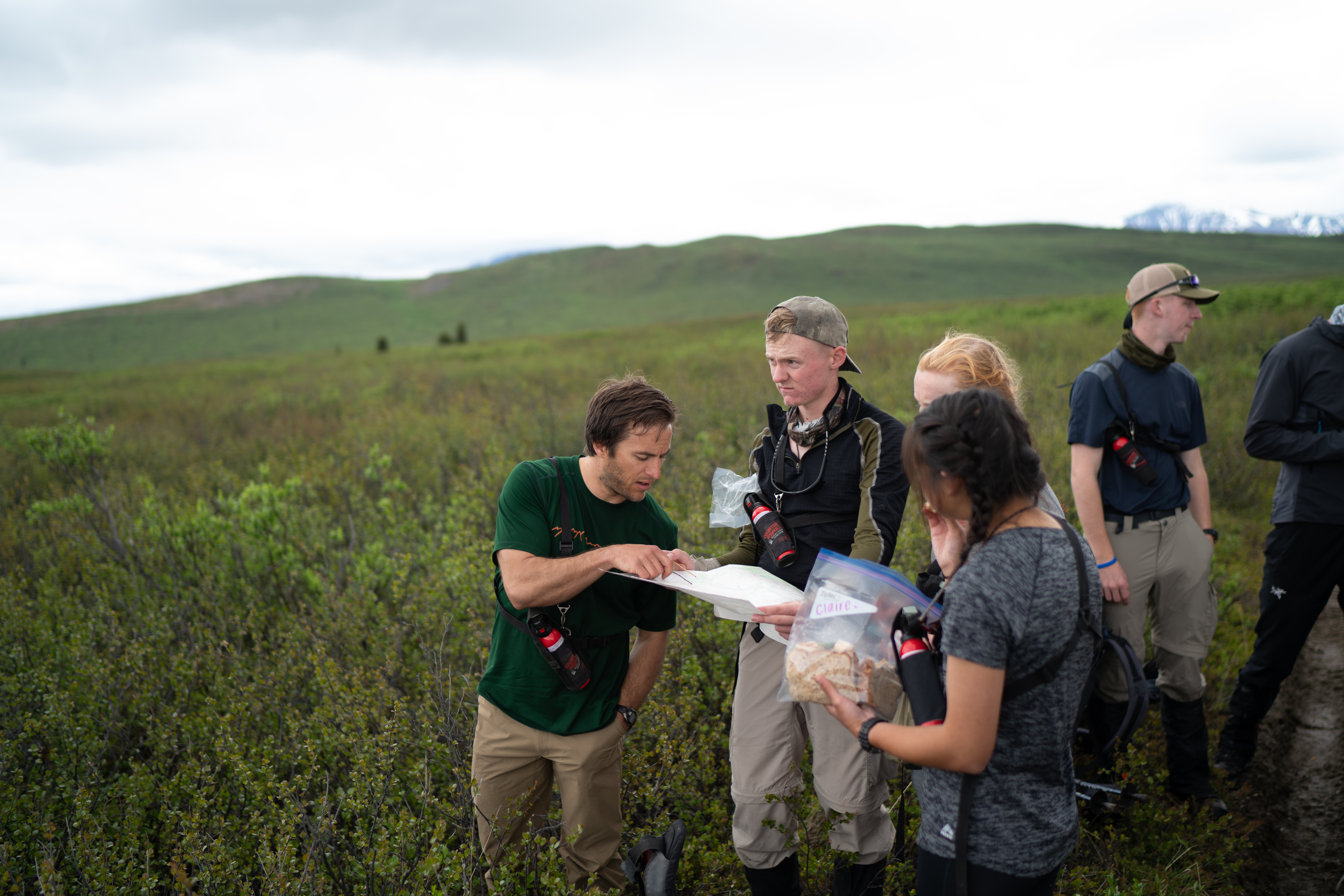 Two years later, I signed up for a NOLS instructor course (again, in Alaska), and after completing that found myself instructing a Naval Academy hiking course. I felt like I had come full circle.
I was excited to help the Midshipmen not only experience the great Alaskan wilderness, but to learn something about themselves along the way.
While talking to the Midshipmen, I could tell that while some things had not changed, such as the food at the chow hall, the stress levels, and the bonds and friendships made, the Academy student body itself had changed in some noticeable ways.
For one thing, the Midshipmen had become more diverse over the years. On that NOLS course, there were as many women as men (unlike my NOLS course 12 years earlier that was all men). However, the culture of the Academy was still very male-dominant, even with a growing female population.
Throughout our NOLS course, we tackled these gender issues head on, and openly discussed how males could become positive allies for female leaders, as well as strategies for everyone to cultivate inclusivity and openness in their own teams.
By having these conversations with Midshipmen, I like to think that I helped them in some small way become better, more inclusive leaders as they journeyed out to represent America and lead their own teams around the world.
Interacting with Midshipmen again after 12 years on my first NOLS course felt like re-living some of the best training that I received at the US Naval Academy, except this time, I could contribute my own learnings from my time in the fleet.
As we sat there watching the caribou below us, I could feel a special bond with these Mids, and not only because we had came from the same cloth of the US Naval Academy and served in the same military, but because we were there, together, sharing that quiet, contemplative moment in the wilderness, on a NOLS course.
Learn more about service academy leadership expeditions with NOLS.
Written By
Mike did his first NOLS course in Alaska as a US Naval Academy Midshipman in 2006. After graduating from the Academy, he spent six years as a Captain in the US Marine Corps before returning to NOLS as an instructor. When not on a NOLS course, Mike enjoys coaching CrossFit to older populations, playing the violin, and exploring caves with his partner and NOLS co-instructor, Jenny.