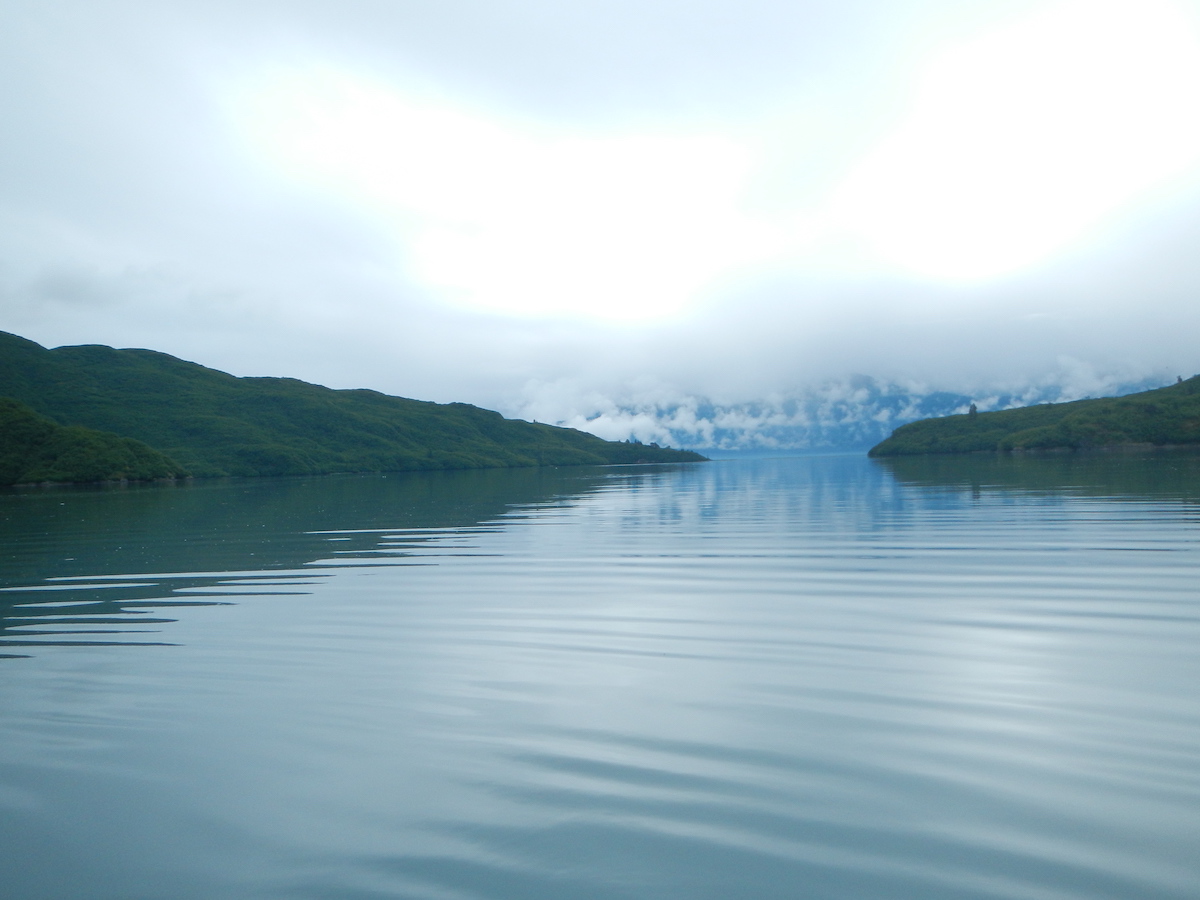 Every day for years I wore the same outfit: baggy red basketball shorts and pink floral sandals.
For me, this is what it meant to be a girl. My love of floral print combined with a hatred of form-fitting clothing, creating a unique juxtaposition that made me me.
As I arrived in Palmer at the NOLS Alaska base to begin a month backpacking and sea kayaking through the Chugach Mountains, I thought I had my feminine identity figured out: it was all about opposition. I was a climber who cried at sappy movies. I took pride in the skinned knees under my favorite polka-dotted dress.
In my mind, these two sides were opponents who fought for my attention. They separately expressed themselves as dueling parts of my identity.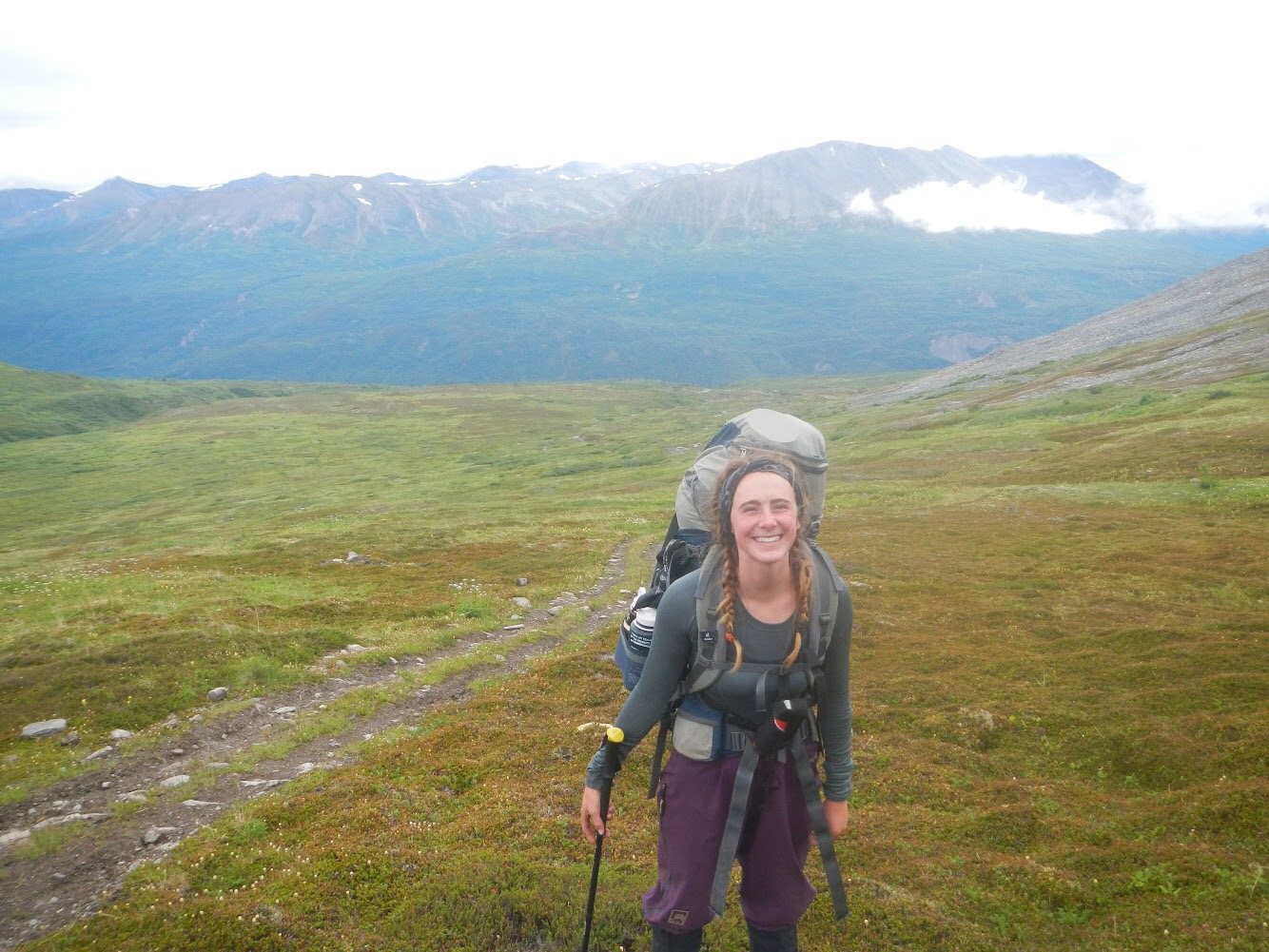 But why did I feel they inherently conflicted with one another?
I knew there were two sides to me: sensitivity and strength. But a month in Alaska taught me that there's no separating these qualities. They work in tandem.
My NOLS trip featured 15 incredible people who each had their own story, quirks, and worldview. We called ourselves AKX-9 (the official NOLS trip code for our course, Alaska Sea Kayaking & Backpacking) and joked about getting the sequence tattooed.
From the alternative-medicine guru to the gluten-free germaphobe, each person had a unique backstory that enriched my understanding of my surroundings, my peers, and what it meant to be me.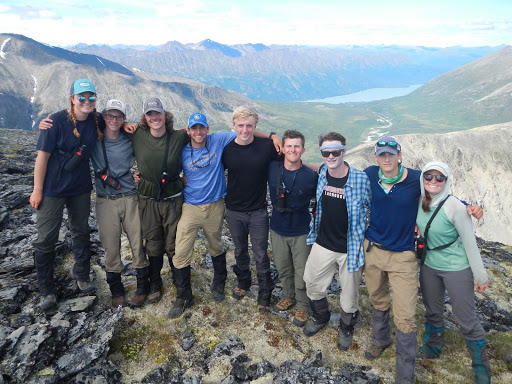 Of these 15 people, just three identified as female. And as much as I adored my group members, there were certain things I didn't initially feel comfortable saying or doing in a male-dominated group.
For one, I struggled physically to keep up with my male peers. Many had long legs and an athletic stature, and I sometimes found myself at the back of the pack. For another, I was nervous to bring up my occasional homesickness, fearful that it would be brushed off with a joke. I saw the males as my opposites, and I struggled to fully be myself.
Yet I couldn't have been more wrong: we were much more similar than we were different. One male peer was equally out of breath on hikes, so we took up the rear together, writing songs about the moose trails we passed. My homesickness was eclipsed by my tentmate's, who missed his girlfriend so much that he politely asked the group to stop singing Soulja Boy's hit track about long-distance relationships (you guessed it: "Kiss Me Thru The Phone").
As I began to recognize these nuances, I realized something crucial. I'd been trying for years to balance out my softer traits by developing qualities that made me feel more "strong," even "masculine." I began to see it everywhere in my life: even at college, my humanities major was opposed by an engineering minor.
At NOLS, I didn't need to compensate for these softer traits. They were some of the best parts of me. Not only that, they were exactly what made me strong.
My creativity, my sensitivity, my empathy: they gave me an edge in the backcountry.
Thanks to my ability to sew, I patched up a ripped tarp with a needle and dental floss. When a tentmate injured his foot, I crafted a makeshift salt bath out of a plastic food bag.
My creativity developed into bold decision-making. I wasn't afraid to take an alternate route to the summit if it meant reaching that awe-inspiring view.
My sensitivity was strategy. I made sure that everyone had an important role around camp that played into their strengths, which kept morale high even on a rainy day.
My empathy became courage. Once I understood that my peers were just as nervous as I was, the challenge of a hard hike seemed a bit more doable. By giving myself and others the permission to celebrate these softer traits, AKX-9 became an even more cohesive group. Our comedic bits over dinner were supplemented by conversations about our future goals. We still joked about the hot chocolate powder gone missing during week three, but we also made space to share about our difficulties at home and on the trail.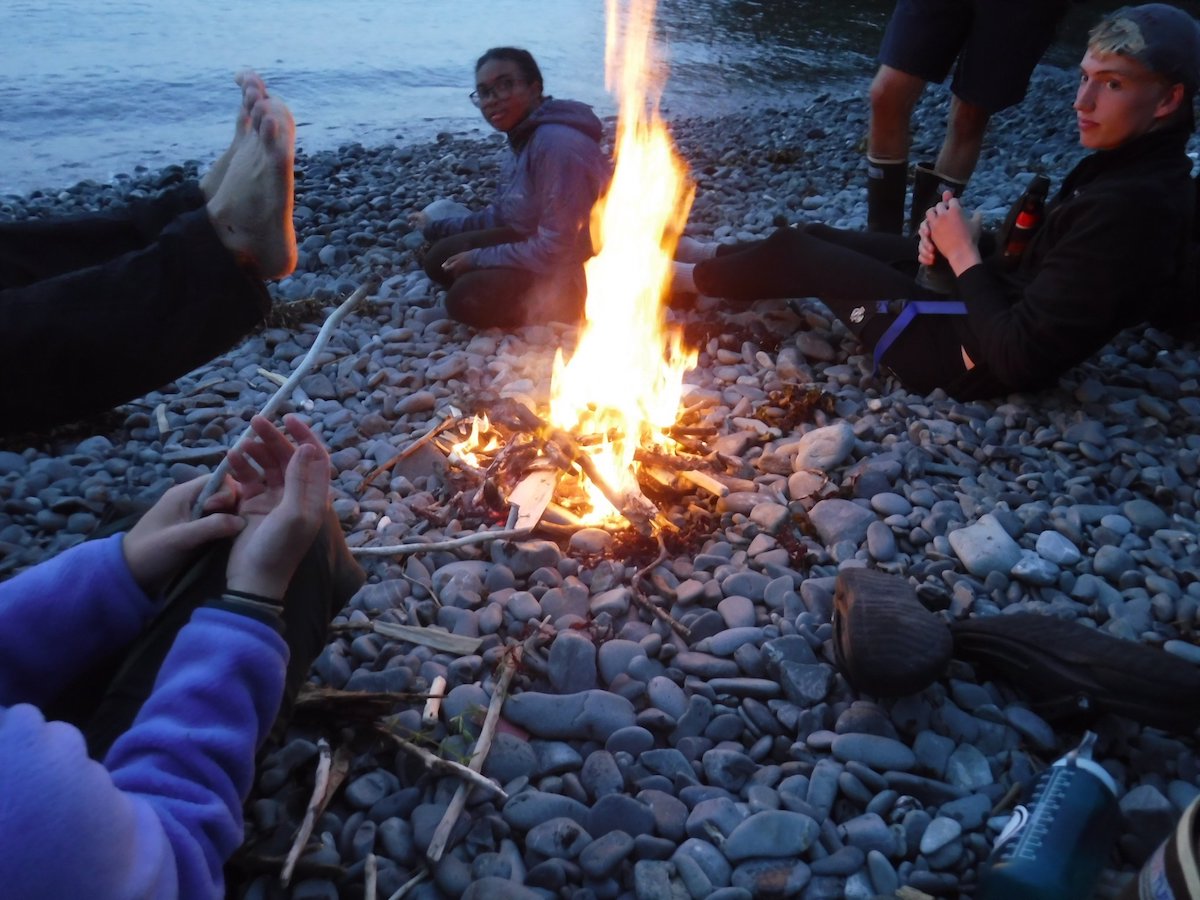 This celebration of soft skills culminated while camping at the base of Shoup Glacier in Prince William Sound. After pitching our tents and making hot drinks, we craned our necks at the mass of ice before us, glacial runoff rushing so loudly we could barely hear ourselves think.
This thing was bigger than any of us. It had witnessed every revolution and administration, every fear and love and triumph. And despite the rapid pace of our changing climate, this massive glacier was likely to remain beyond our lifetime. This group was but a blip in its extensive timeline.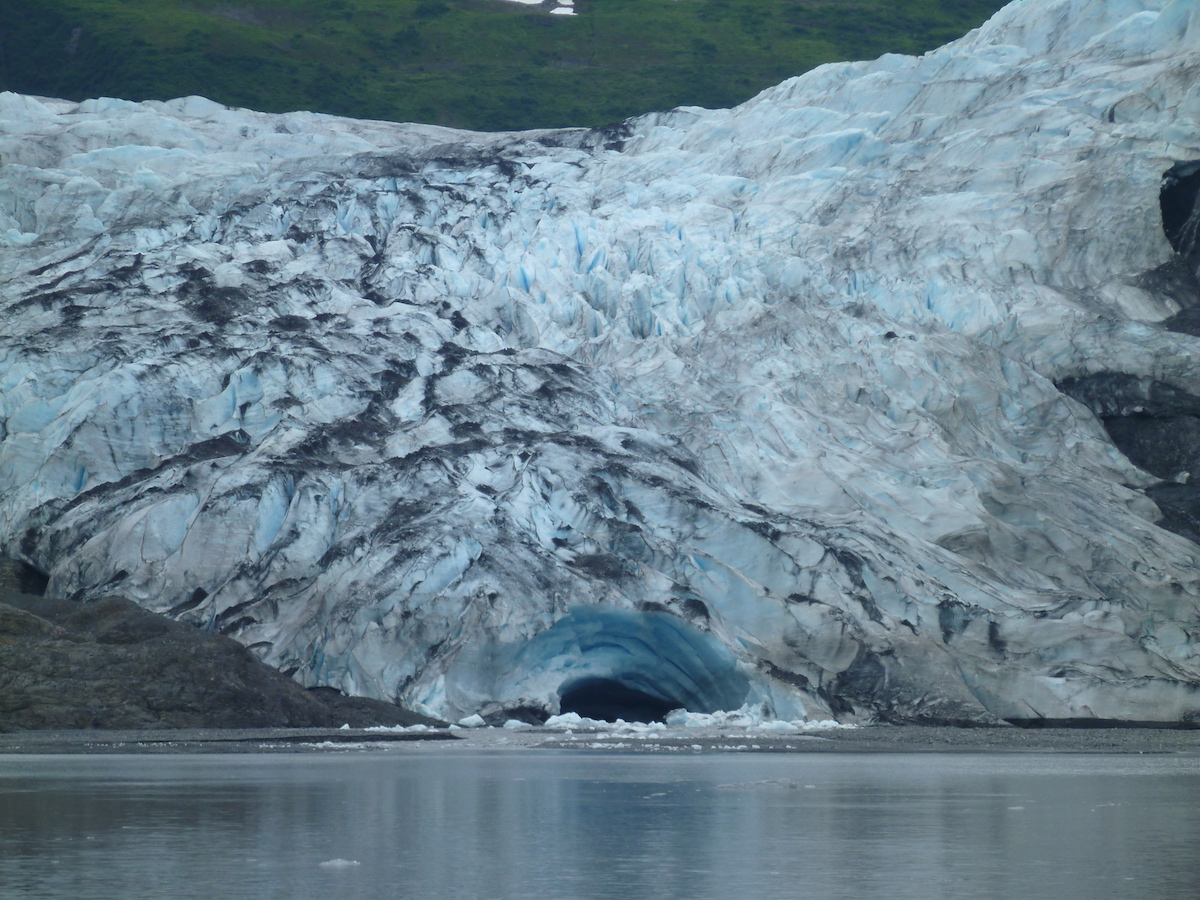 The crisp silence broke as a wise friend said, "you can't capture this. All you can do is look around and take it in."
This hit home. To truly appreciate this glacier, soft skills were necessary. I could analyze every feature of the glacial formation, but I couldn't use logic to document the feeling of looking up at it.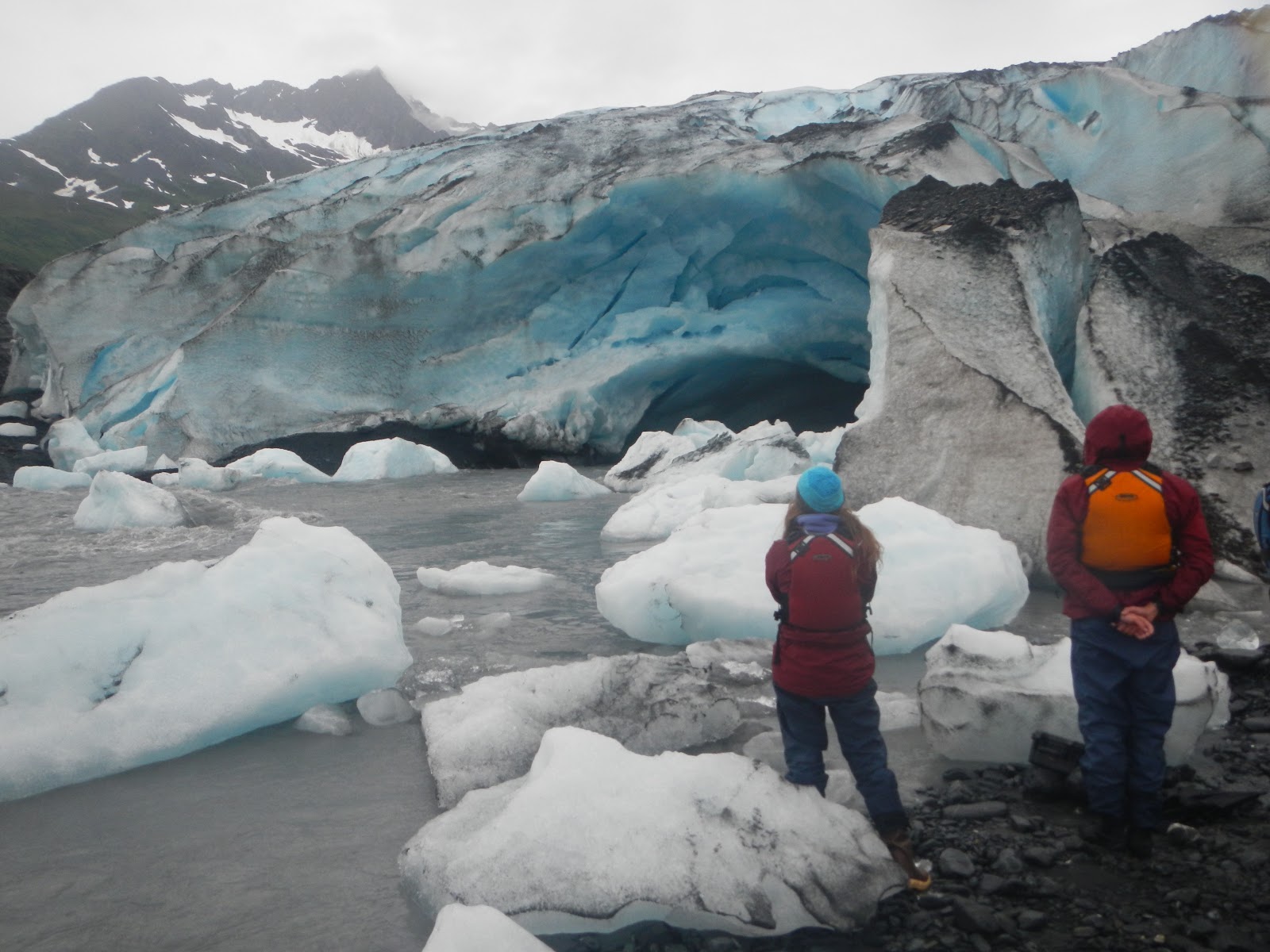 This is why I feel at home outside: Both my basketball shorts and my pink sandals are valued. To fully experience the outdoors, my soft and hard skills work together. I have to know how to climb the mountain, and how to soak it all in along the way.
As I learn to harness my so-called "girly" traits, I only become prouder of that label. If hiking like a girl means hiking with endurance and empathy, wit and warmth, I'll own it.
I couldn't be prouder to hike like a girl.
Written By
Caroline is a writer, student, and NOLS alum based in the Chicago area. After growing up in the San Francisco Bay Area, Caroline now attends Northwestern University where she leads backpacking trips for incoming students. She enjoys drinking tea, tap dancing, and blasting Lizzo through her headphones like it's her little secret.