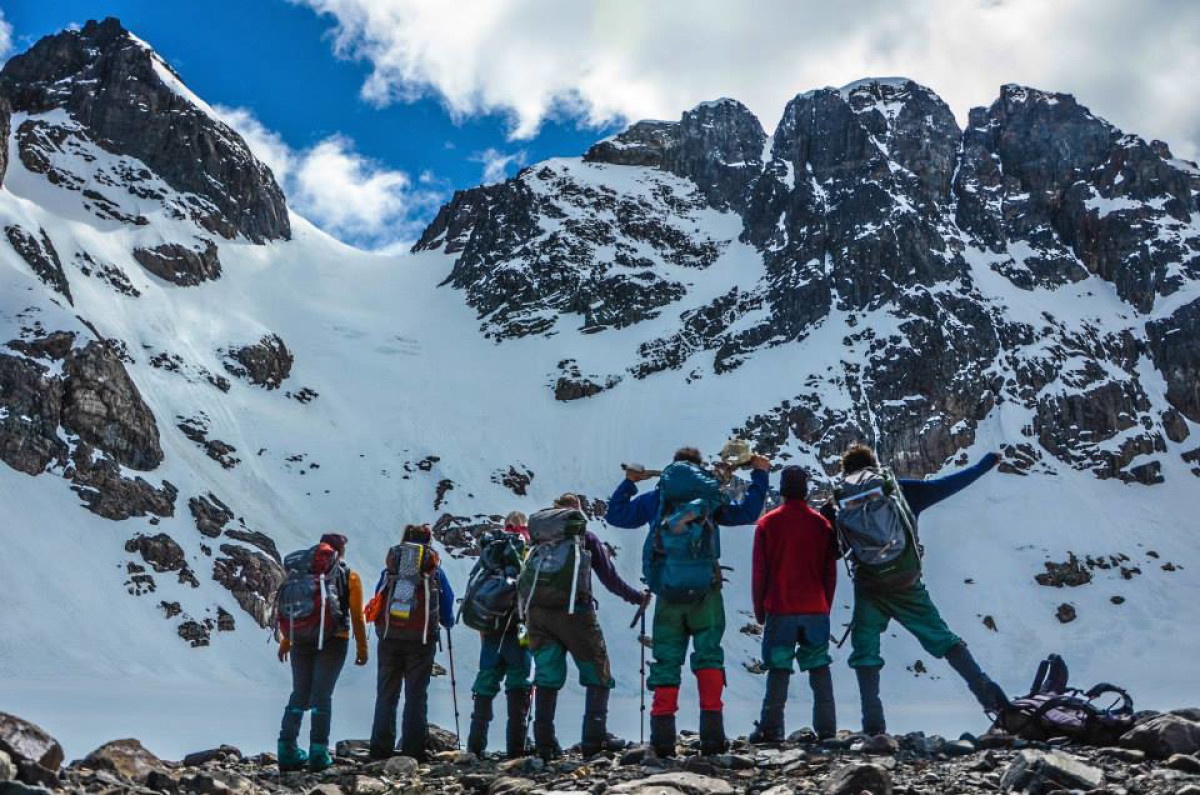 The first few days home after my month-long NOLS mountaineering course, I luxuriated in ordinary things—running water and reconnecting with friends, resting in my own bed after nights of camping in windy, cold mountains. But trading a crowded tent for my own bed also felt lonely. The foods I couldn't wait to feast on went from exciting back to normal. Rest turned into restlessness. I learned that coming back to the frontcountry is as important a change as learning to live in the wilderness.
In some ways, the real work of a NOLS course begins when you return home, starting with your transition skills. Instructor Allie Maloney observes that transitioning is something you can learn as much as setting up a tent or packing a kayak: "Do lots of wilderness trips, and you will develop more transition skills. It will seem like part of your life instead of a jarring world shift."
As you start building this skill, here are a few things you can do to practice transitioning from the wilderness back home.
Take it Slow
You've been dreaming about the triple-decker hamburger with a side of chocolate ice cream you're going to eat while sharing stories with all of your best friends since the third day of your trip. Once you get back, it's tempting to squeeze everything you missed about home into the first day. But that's also a way to easily overwhelm yourself (and get a stomachache).
Take it slowly with as many things as possible, from socializing to food. Pick one thing you want to do each day and focus on that.
Ease into Technology
The barrage of text messages, news updates, and email and social media notifications that put my phone on constant vibrate can be one of the more challenging parts of coming out of the wilderness.
One way you can make this easier is by taking your time letting people know you're home—this creates some space for you to catch up at your own pace. It can also be hard to ignore notifications once you see them. Try putting your phone on airplane mode for a few hours each day, or even over night. That way, you can let folks know you're home and insulate yourself from constant notifications.
Go Outside
For me, walking in the morning triggers a sense of adventure and anticipation that reminds me of putting on my backpack to start a day's hike. Even when I'm just walking to work, it gets my heart racing and my body moving.
When you've been in the wilderness for a long time, you're used to working hard and moving around all day. It's easy to think that you have to be in a remote wilderness area to re-create that sense of accomplishment, but a lot of times just getting your body moving outside can get you into the same mindset. Add more outside time into your daily routine or brainstorm microadventures you can do in the city
Bring Others into the Experience
Coming out of the wilderness, you've had an experience that might be difficult to explain, especially to those who don't spend a lot of time in the outdoors. How do you talk about what it feels like to fall asleep listening to waves bump the hull of a kayak? Or how grateful you felt when you burned dinner on the last night of the course and your friends ate it anyway? Caleb Walker, Pacific Crest Trail thru-hiker, NOLS grad, and NOLS marketing representative, points out: "Most people, unless they've had a similar experience, can't really empathize with the personal and mental changes you can go through after extended field time."
Rather than leave it at "You had to be there," find ways to bring your family and friends with you to the outdoors. Now that you have the skills, you can be the person to introduce the people you care about to the outdoors. Plan a hike near your house, or have an overnight in your yard. Use photos when you're telling stories. Call up your high school or university and offer to do a presentation about your course so you can share it with people who might have no experience in the outdoors.
One Last Thing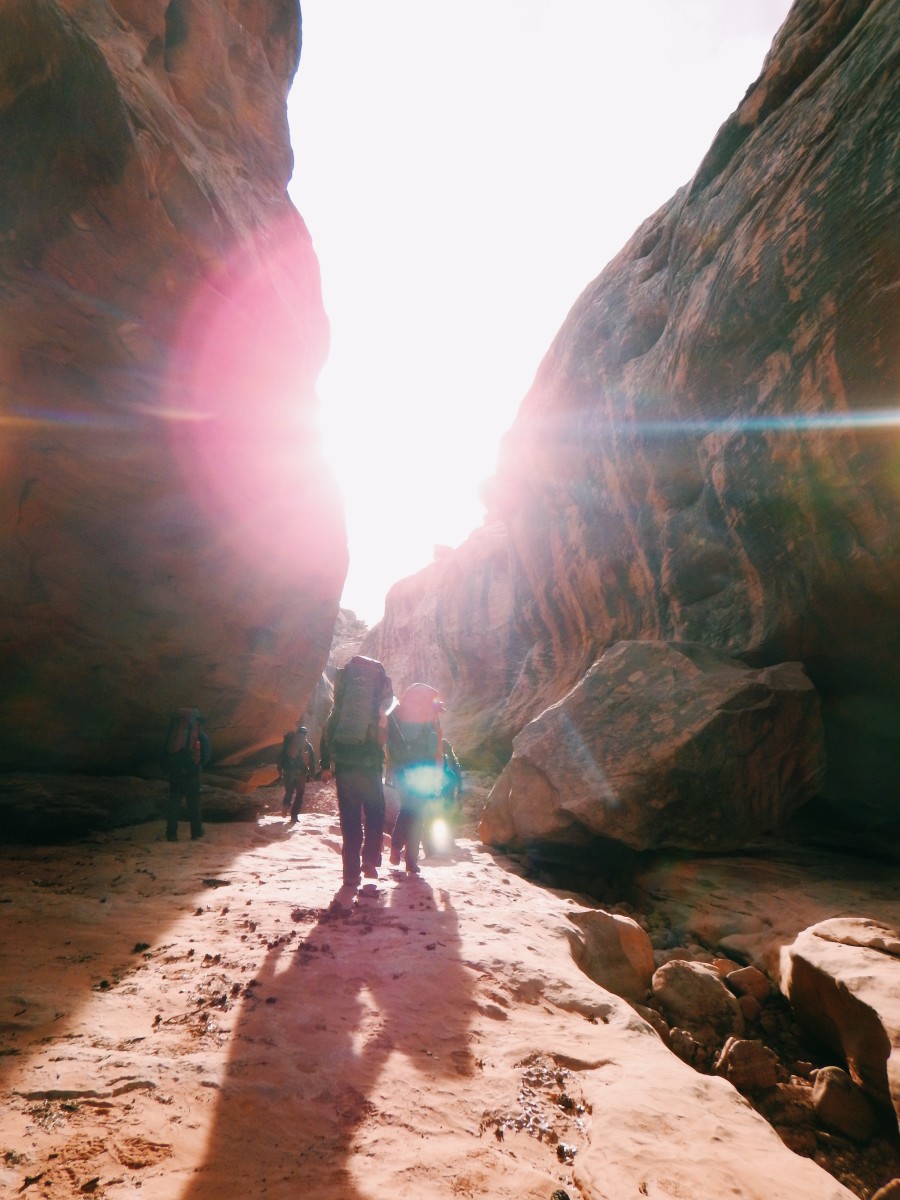 Coming home might not match your expectations. Settling into a Netflix marathon might not be as satisfying as it used to be. It might be harder to focus on work and studying. Anne McGowan, NOLS development communications coordinator, says "Whether it's you or a friend/partner/child just returning from the field, there's a transition period, so be gentle with them or yourself."
Like anything, moving between big life changes is a skill, so take your time with it, and—maybe—use the time to start dreaming about your next adventure.
Special thanks to Caleb Walker, Nikole Wohlmacher, Anne McGowan, Allie Maloney, and all the instructors and grads who shared advice for this post.
Written By
Molly is a NOLS instructor and writer. She loves the smell of her backpack and does her best writing before 7:00 am. When she's not scouting the next post for the NOLS Blog, she's running and climbing on rocks in Wyoming. Follow her on Instagram @mgherber