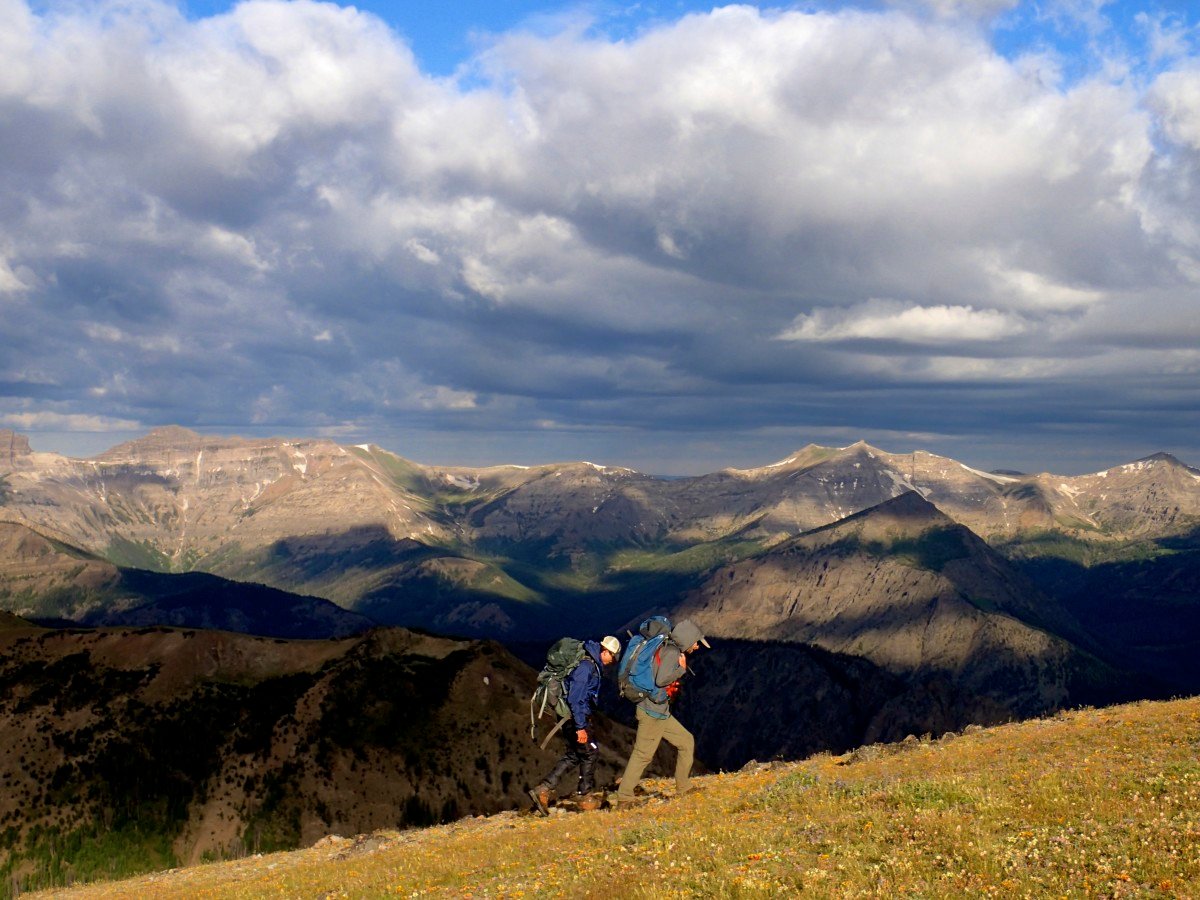 The Setting
You are hiking with a friend through the Uinta Mountains in Utah, heading toward an 11,600-foot pass. Dark gray clouds are building in the west, hinting at an approaching thunderstorm. You ignore them: your itinerary does not allow for delays. As you move quickly up and over the pass, you and your friend are exposed to gusty winds, deep low rumbles of thunder, and occasional spits of rain. You speed your pace. On the other side of the pass is a broad alpine meadow—there are two miles of grass and wildflowers between you and a low forested area.
The storm is clearly upon you now. It beats you with hail, staggers you with strong gusts, and startles you with the flash and bang of electrical activity. You and your friend briefly talk about stopping and assuming a lightning position, but decide it is better to seek the shelter of the trees. You hurry along the trail feeling incredibly vulnerable.
Suddenly, lightning strikes nearby! The flash startles and disorients you. You've fallen to the ground and your friend is asking if you're hurt. You stand up, covered in mud and thoroughly embarrassed. Your companion isn't interested in a detailed patient assessment. He hustles you toward the treeline.
SOAP Report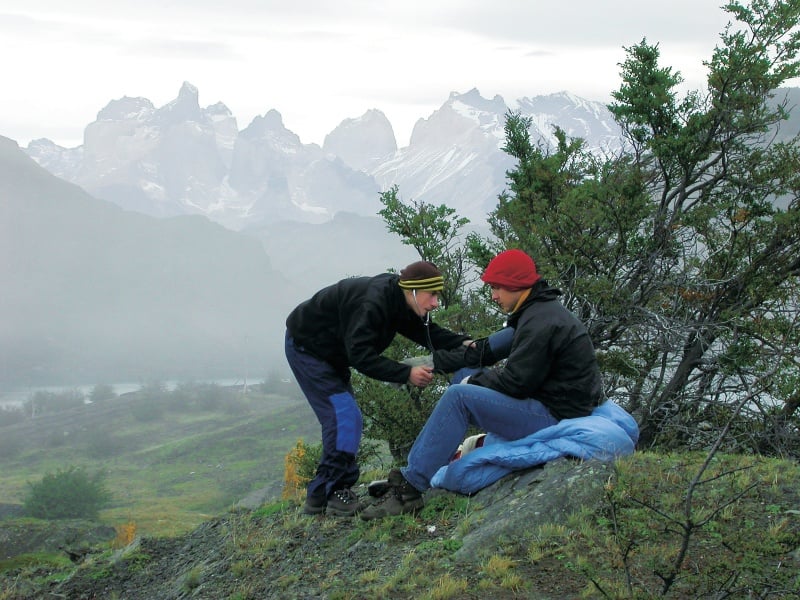 Subjective
The patient is a 19-year-old who fell from a standing position to the ground while hiking when startled by a nearby lightning strike. They were stunned for a few minutes, then able to walk another half mile to shelter.
Objective
The patient is sitting and complaining of pain in their left shoulder, hip, and knee. There are mud-encrusted abrasions on the left knee and hip, and mild swelling to the left shoulder. The patient is able to walk and has full range of motion in the shoulder. CSM is good in the left hand. No other injuries are found. The patient did not lose consciousness. There is no evidence of any electrical burns.
Vital Signs
| | |
| --- | --- |
| Time | 2:00pm |
| Level of Responsiveness (LOR) | Awake & Oriented X4 |
| Heart Rate | 72, strong, regular |
| Respiratory Rate | 20, easy, regular |
| Skin Color, Temperature, Moisture (SCTM) | pink, warm, dry |
| Blood Pressure | good radial pulse |
| Pupils | equal, round, responsive to light (PERRL) |
| T° | not taken |
History
| | |
| --- | --- |
| Symptoms: | Patient states they can hear and see normally. Denies any symptoms other than the pain in hip, shoulder, and knee |
| Allergies: | Denies |
| Medications: | Ibuprofen 400mg at 8:00am and 12:00pm today for muscle aches unrelated to this event |
| Pertinent Hx: | None relevant |
| Last in/out: | Patient is well hydrated (3 liters of water today) with normal, clear urine and normal bowel movements |
| Events: | Patient took a hard fall from standing position while hiking. |
---
STOP READING!
What is your assessment and plan? Take a few minutes to figure out your own assessment and make a plan. Don't cheat—no reading on without answering this first!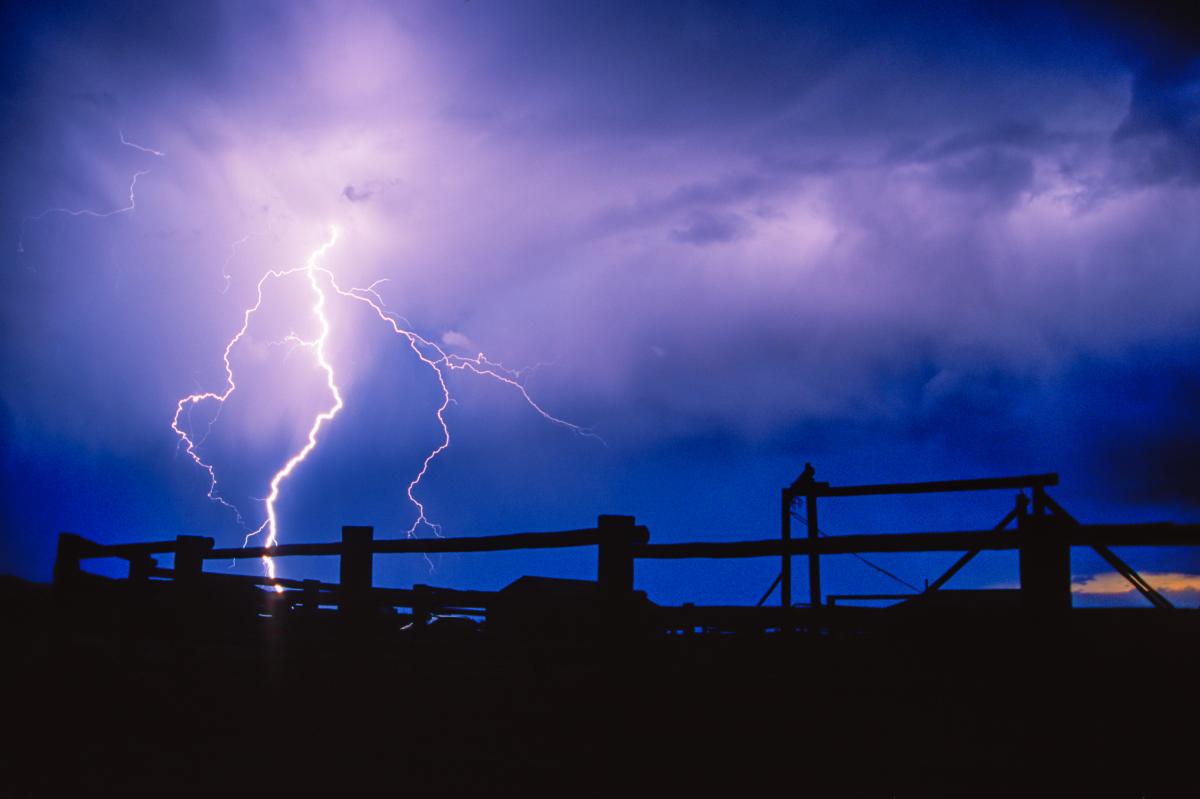 Assessment
The patient does not appear to be injured from the lightning.
Bruise to left shoulder.
Dirty abrasions to left knee and hip.
Plan
Clean and dress the abrasions.
Observe closely for any effects from the lightning.
Anticipated problems
You anticipate the abrasions and shoulder soreness will be manageable and will not interfere with the trip.
Notes from NOLS on Lightning
Lightning experts tell us "When thunder roars, go indoors." This is sound advice for urban environments but is impractical in the wilderness. The same experts tell us that in the face of the massive, unpredictable power of lightning there is no place outside that is safe. We can only reduce our risk by avoiding dangerous locations and habits.
In some places, storms can happen at any time of day. In the Rockies and other mountain environments, there are predictable summer afternoon storms. Learn these patterns for the areas where you travel, plan ahead, and act early.
Flash-bang ranging systems (sound traveling 1 mile/5 seconds or 1 kilometer/3 seconds) create illusions of predictability, especially in the mountains where sound swirls and bounces. Additionally, storms move at varying speeds. Lightning can also reach far in front and behind storms, occasionally striking "out of the blue."
What should you do? React early and seek a better location before a situation becomes dire. Choose uniform cover like trees of the same height or rolling hills. Get away from poor locations like mountain summits, open water, open terrain, isolated trees, shallow overhangs and caves, and shorelines.
Only when you are out of options should you disperse your group to limit the impact of a potential strike (spread your group within reason, make sure to keep people safe and within verbal contact). In these situations, assume lightning position (sit on a pad with your knees together). This position may have limited effectiveness, but when we've exhausted options and can't go indoors, it is a reasonable option since it can provide a measure of comfort and perhaps some protection from ground currents.
Be mindful of the human factor. Experts say that one of the primary risk factors during lightning storms is unwillingness to acknowledge the danger and to change plans.
Learn more about lightning risk management with this NOLS Mythcrushers video and test your knowledge with this backcountry lightning quiz.
End of the Tale
This experience scared you. You knew better than to risk exposure on a high pass in an open meadow when a thunderstorm was obviously brewing, but changing plans was inconvenient. You rationalized that speedy hiking would reduce your risk and chose to believe that consequences wouldn't happen to you. You waited too long before seeking the shelter.
Your takeaway: prevention is key. You promise yourself that you will be proactive about mitigating lightning situations in the future.
Your companion cleans and dresses your wounds and you continue on your trip, now a more experienced wilderness traveler.
Written By
As a NOLS Instructor since 1973 and a WEMT, volunteer EMT on ambulance and search and rescue squads since the 70s, Tod Schimelpfenig has extensive experience with wilderness risk management. He has used this valuable experience to conduct safety reviews as well as serve as the NOLS Risk Management Director for eight years, the NOLS Rocky Mountain Director for six years, and three years on the board of directors of the Wilderness Medical Society, where he received the WMS Warren Bowman Award for lifetime contribution to the field of wilderness medicine. Tod is the founder of the Wilderness Risk Manager's Committee, has spoken at numerous conferences on pre-hospital and wilderness medicine, including the Australian National Conference on Risk Management in Outdoor Recreation, and has taught wilderness medicine around the world. He has written numerous articles on educational program, risk management and wilderness medicine topics, and currently reviews articles for the Journal of Wilderness and Environmental Medicine. Additionally, he is the author of NOLS Wilderness Medicine and co-author of Risk Management for Outdoor Leaders, as well as multiple articles regarding wilderness medicine. Tod is currently the Curriculum Director of NOLS Wilderness Medicine.