We're getting into expedition planning season, and one of the critical elements of a great camping trip is good food.
If you're looking to add a little creativity to your diet or save money, however, you can plan your own menu based on foods you can find in your pantry or at the grocery store. This is the way we plan food for most NOLS courses (tips from NOLS Backcountry Cooking).
Follow these 5 steps to plan the menu for your next camping trip!
1. Determine how many meals you will need.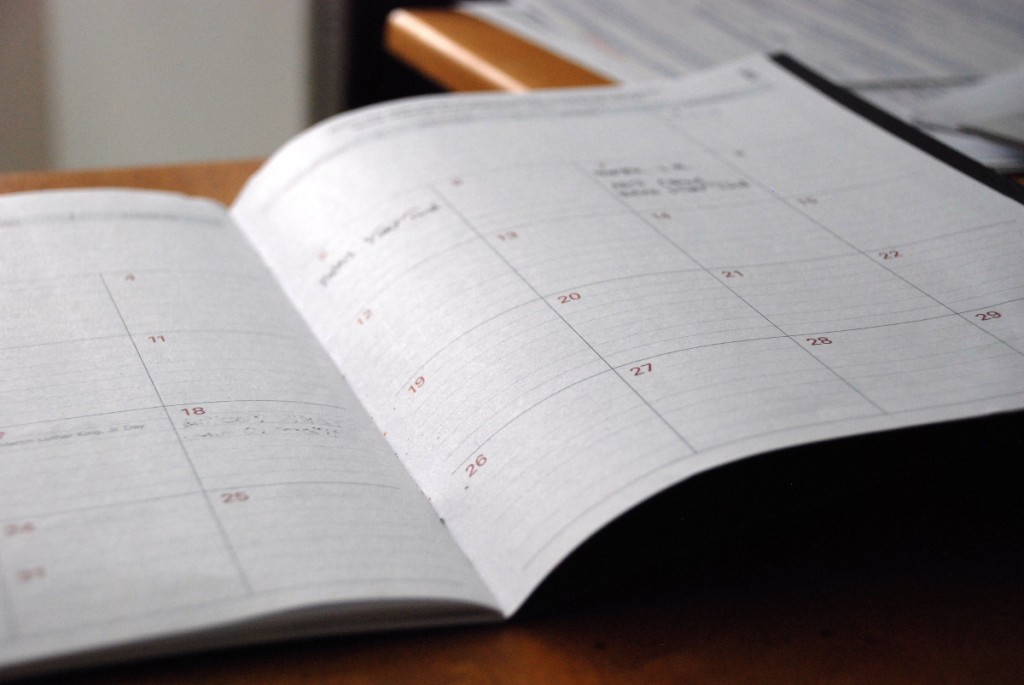 Before you can plan a menu, you have to consider how long you will be on your trip. Will you eat breakfast at home before you leave, or will you need to pack up a hasty breakfast to eat in the car or on the bus?
2. Decide which food you'd like to eat at each meal.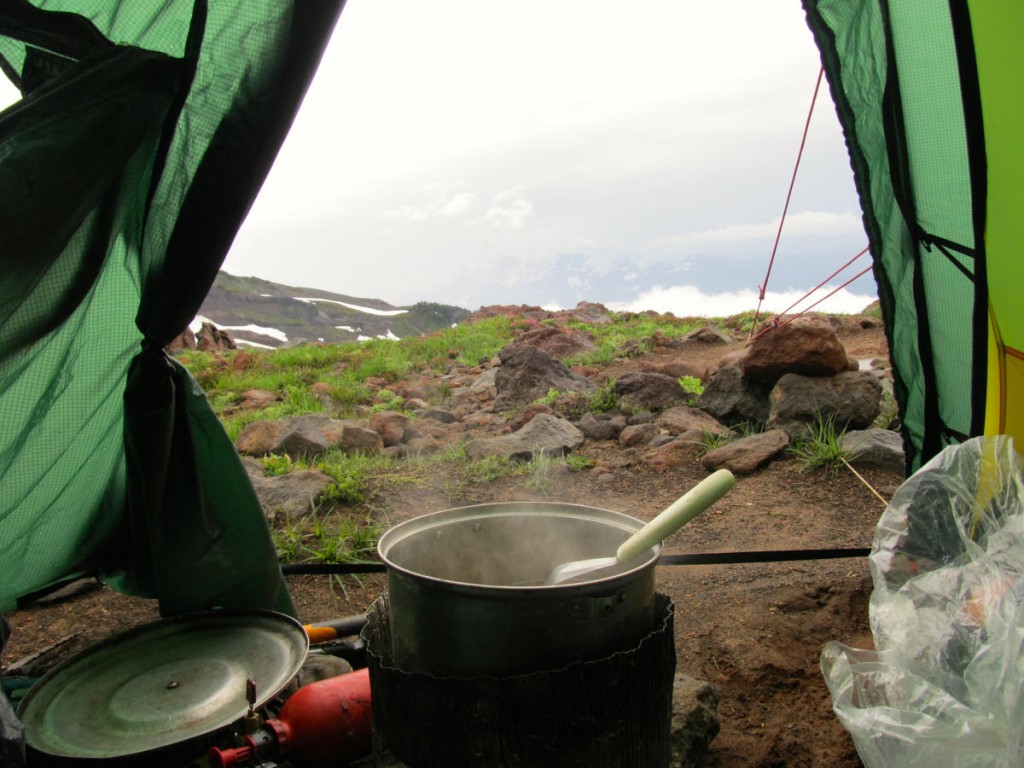 Figure out the meals you want and all the ingredients you need to make those meals happen. This is also a good time to consider the order in which you eat your meals. Want to pack fresh produce? Make sure you eat it early in the trip.
Planning your food combinations ahead of time will also ensure that you get proper nutrition each day. (You can get some recipe ideas from the NOLS Blog and the NOLS Cookery)
3. Estimate how much food you will need at each meal to feed everyone in your group.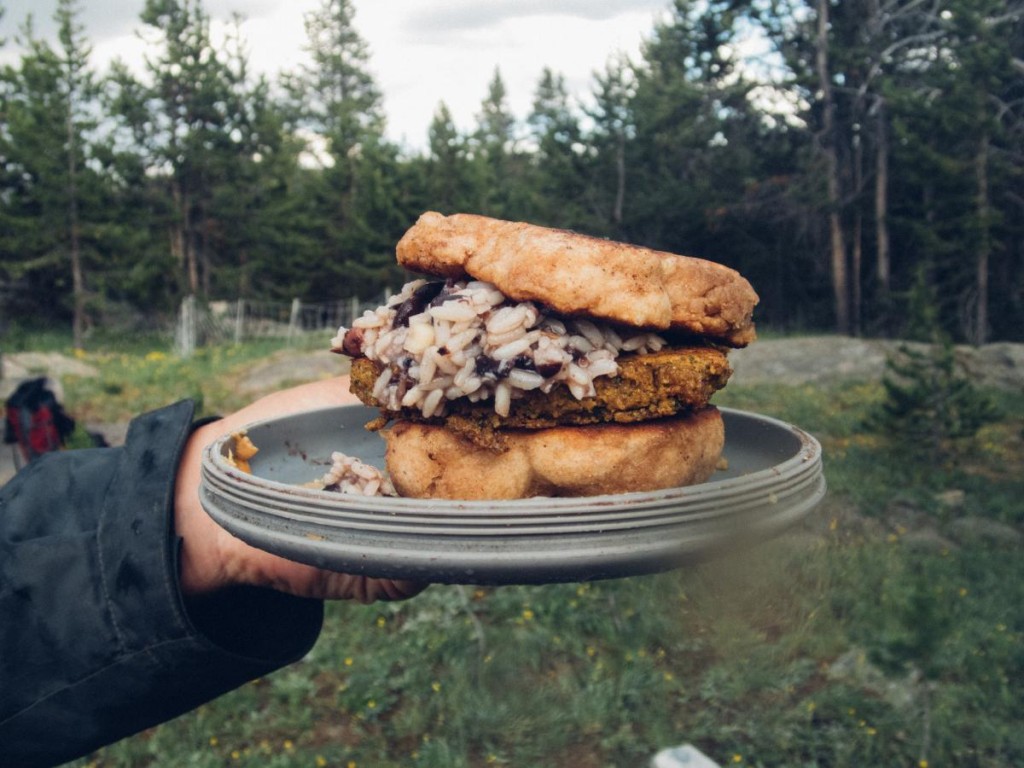 How hungry will everyone be? Appetites may vary based on preference, the weather, and how strenuous the activity is for each person. Planning portions involves a little guesswork, but at NOLS, we follow some general guidelines based on weather and activity level:
Short trips, mild weather, leisurely pace (think low-mileage, weekend hiking): 1-1.5 pounds per person per day. This should get each person roughly 2,000-3,000 calories each.
Cooler weather, moderately strenuous (think longer backpacking trips): 1.75-2.0 pounds per person per day. This should get each person roughly 3,000-3,500 calories each.
Cold weather, more strenuous (think carrying heavy packs in spring or fall weather): 2.0-2.5 pounds per person per day. This should get each person roughly 3,500-4,500 calories each.
Very cold weather, very strenuous (think winter camping): 2.0-2.5 pounds per person per day. This should get each person roughly 4,000-5,000 calories each. (This much food is not usually required for shorter trips).
Carrying the right amount of food is critical for avoiding food stress as well as carrying unnecessary items.
4. Make a list and go shopping.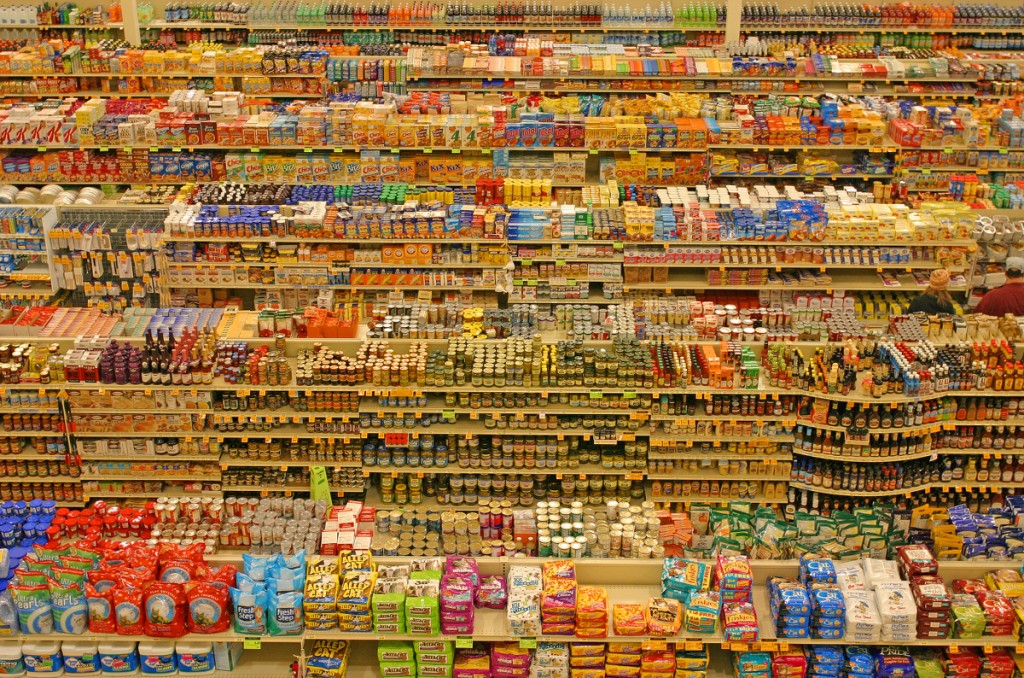 Use the weights on the product's packaging to determine how much weight per serving you need. If you're repackaging at home from a bulk purchase, your own measuring cups will help you estimate portions (again, this is not an exact science).
"Shopping" should start in your own kitchen. You'll probably find many of the basics, such as oil and butter, in your own pantry.
6. Repackage, prep, and pack your food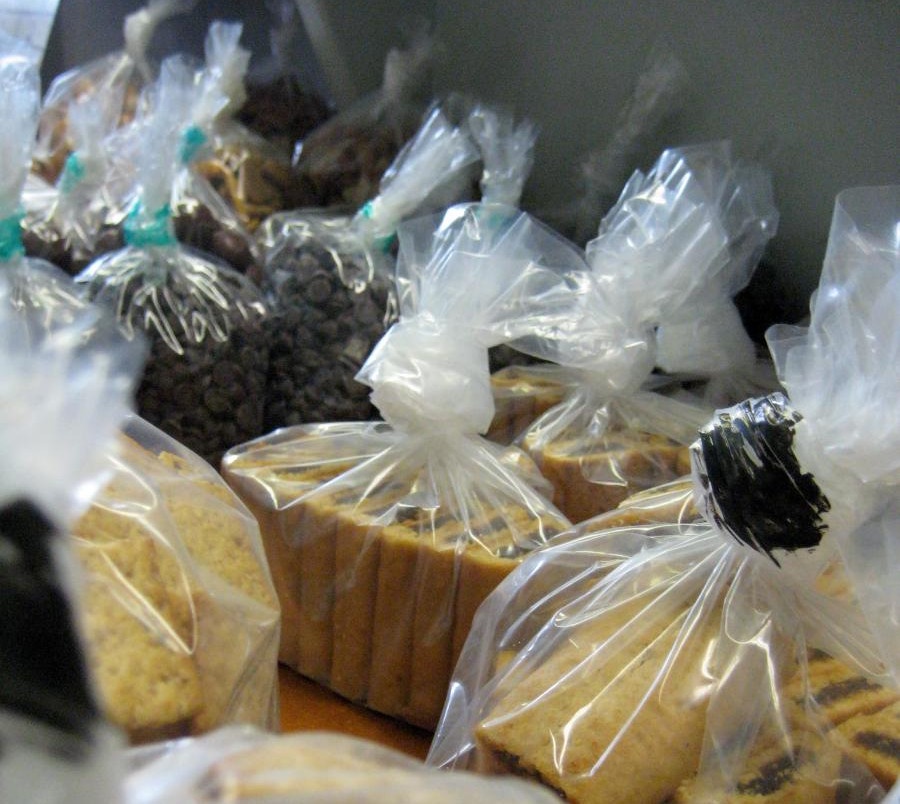 Repackaging food is great way to determine portion sizes ahead of time, avoid carrying trash that you'll have to pack out when the trip is over, and make sure that everything is in a durable, easy-to-pack container.
Pasta boxes, for example, take up a lot of room in a pack. NOLS often uses durable plastic bags to repackage food, since they're waterproof and easy to repurpose as food gets eaten.
Make sure to label food that's easy to mix up. You can even pre-mix meals or snacks, like brownie mix or instant oatmeal with dried fruit.
Get an inside look at the NOLS ration with the NOLS Guide to Food on Your Course:
---
Get more stories like this in your inbox: Subscribe to the NOLSie News.
Molly is a NOLS instructor and writer. She loves the smell of her backpack and does her best writing before 7:00 am. When she's not scouting the next post for the NOLS Blog, she's running and climbing on rocks in Wyoming.