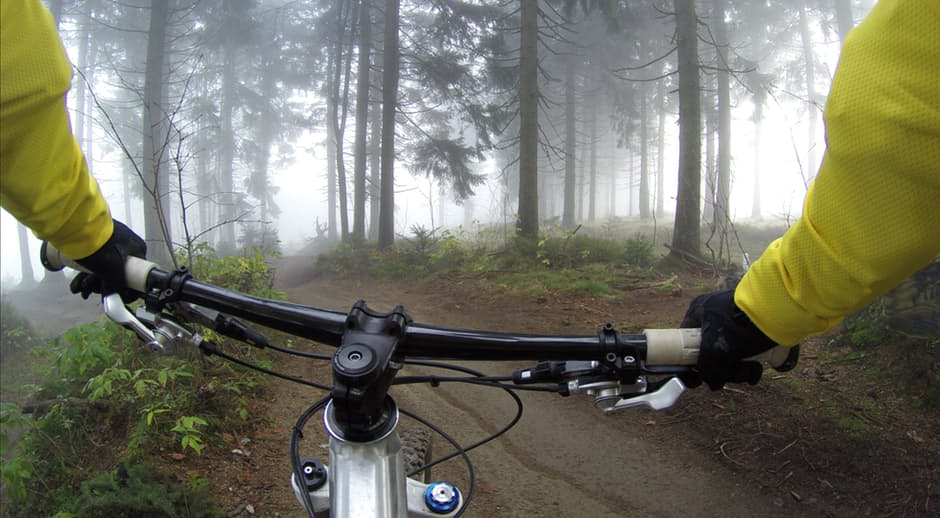 Whether you're deep in the mountains or just miles from town in your local park, wilderness medicine training can come in handy—and even save a life.
Adam Karst, a NOLS Wilderness First Aid (WFA) graduate from Virginia, was training with a friend for a race at a local park when he noticed his teammate was no longer behind him. As Adam puts it, a scenario that he practiced on his WFA course helped him spring to action.
I was on a training ride with a teammate preparing for a large local race. The race utilizes fire roads and a double track at our local state park, Pocahontas. About five miles into the ride I noticed it had gotten quiet behind me. I turned around and rode back to find my buddy had wrecked after losing control of his mountain bike on a slippery wooden bridge at the bottom of a hill. He was lying on the ground in the middle of the trail, motionless, with blood on his helmet and face and the bike off to the side of the trail with the handlebars cocked to one side.
As soon as I saw him I knew that I needed to call 911. I approached him just as he was regaining consciousness. Based on my quick assessment of the scene, I immediately stabilized his head, as a head, neck, or back injury was likely. My friend had a lot of blood on his face and there was a puddle of it beside him, but the bleeding appeared to have stopped.
I called 911, but struggled to describe where we were to the operator. While on the phone, I continued to perform an assessment of his injuries and noted a bruised and swollen left hand. After the 911 call was over, thinking that it may be up to 30 minutes before help arrived, I placed my knees on either side of his head so I could more readily assess his injuries and manage the bleeding.
I called the park's main number, which was saved in my phone, to let them know that we needed their assistance getting emergency personnel to our location. It was after hours so I got a recording and had to wait through a menu to get the off hours emergency number.
The ranger on duty picked up and after a short description knew exactly where we were.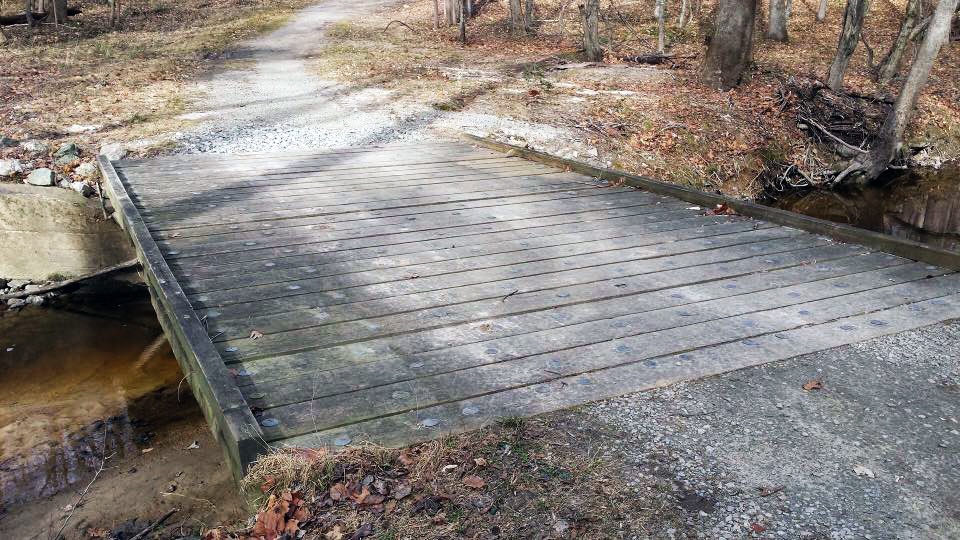 At this point, my friend was awake and talking but repeating himself. I started to assess his bleeding and decided to use one of my wool arm warmers (similar to a long sock) to put on the cuts on his face. He had a first aid kit in his hydration pack, which I was able to access without moving him, so I used a few square bandages to put on his cuts.
Around ten minutes after making the phone calls, the ranger showed up and assessed the situation. Since I had things under control, he left to go the main gate and meet the emergency personnel. Because the ambulance wasn't able to get to our location, he returned with EMTs and a second ranger using two state park trucks.
At one point my legs were numb and I couldn't kneel any longer, so I momentarily released my friend's head (after telling him not to move!) and stood up to shake out my legs.
The EMTs took over then. They stabilized him with a neck collar and placed him on a backboard for transport in the back of one of the pickup trucks. After they got him to the main gate where the ambulance was waiting, he was taken to a local hospital and released later that day.
In the end, my friend suffered no broken bones and received no stitches. He had a concussion and doesn't recall the wreck or being with me while we waited for help. Since then, he's begun healing and has been back on his bike.
I have had first aid training annually for the last 18 years as part of my job (I'm a geologist who is often in remote areas and mine sites), and that day it paid off big time. When you are trained, you're able to stay calm and know what to do.
This past year I took a NOLS Wilderness First Aid class through REI. It was valuable and this scenario was actually one we practiced—coming alone upon someone who'd been in a bike wreck with signs of head, neck, or spine trauma. Based on the experience, I've added a pair of nitrile gloves to the small pouch I carry with me for trail-side repairs, and will be adding a small first aid kit (and possibly an emergency blanket) to my gear list as well.
I have also recommended this class to the local cycling community in hopes that more folks are able to deal with this kind of situation.
Written By
Sarah is a Wyoming native, Wilderness First Responder graduate, and former marketing coordinator for NOLS Wilderness Medicine. When she's offline she enjoys running, singing and playing guitar, and playing in the mountains