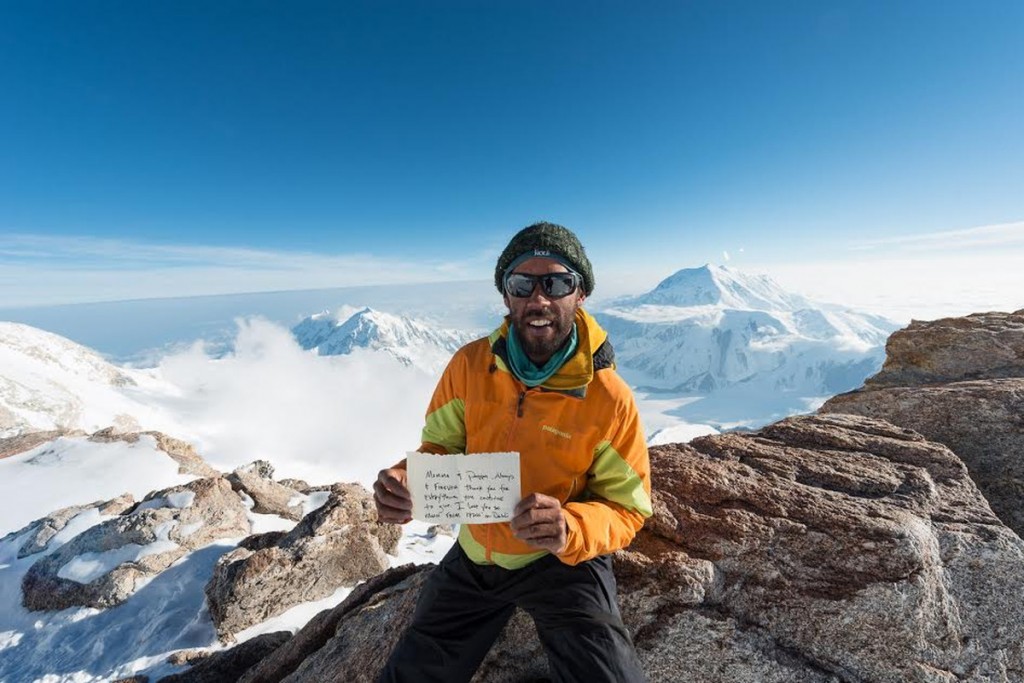 Scott Briscoe was a member of Expedition Denali in June 2013, the first all African American team to attempt this climb. After returning from the expedition, several expedition members toured around the country, where they told the story of the climb.
Although the formal event tour has ended, Briscoe's events have continued to pick up momentum at NOLS Alumni reunions, through word of mouth, and since the film An American Ascent was released on the Urban Movie Channel last month.
We had a chance to chat with Briscoe about how he's continuing to tell the story.
How are you still involved with speaking events for Expedition Denali?
I love sharing the message [of Expedition Denali] with youth, that's what the project is all about. I was just flying to St. Louis to do an alumni reunion, which turned into a six-day trip and 600-700 students hearing the story while I was there. That was all because of a NOLS alumnus, who took it upon himself to take this story NOLS has been a part of and share it in his community.
[NOLS Alumni Relations Director] Rich Brame has been present for a few of those presentations and he himself has been inspired by the story, and the visual impact he saw it had on the students. We took the model we had in St. Louis and we tried to implement it through several target cities. I'm just sharing the story, trying to get kids stoked, helping them to find their spark. The spark that I found in myself when I was young to get outside and be passionate about the outdoors.
What's your favorite part of doing these speaking tours?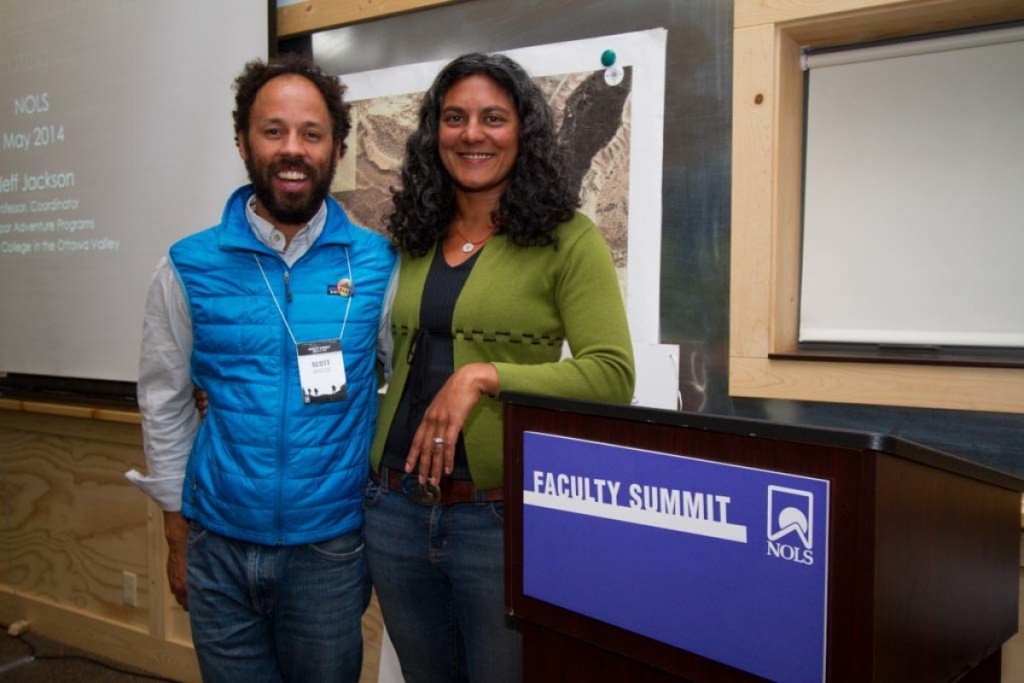 The affirmation and the confirmation that this project is making a difference, and hearing that from audience members. It's so good to know that the story is having an impact. At one presentation a girl raised her hand and said, "I cannot tell you how grateful I am for hearing this story. I'm an environmental studies major and I do not see anybody who looks like me in environmental studies. It's refreshing and inspiring to know that there are African Americans involved with the environment, who are involved with the outdoors and that inspires me to continue my education."
It's so nice to know that NOLS is really attempting to change the face of the outdoors and to know there are people of diversity engaging in activities I love. It's incredible the climb was three years ago in June—sometimes it feels like the momentum is just picking up.
What does it mean to you to have been a part of Expedition Denali?
It's huge. It's grown into exactly what I want to do, that is, exposing youth of color to something they may otherwise never be exposed to. This is what I grew up feeling, what I unknowingly wanted to do.
I've known NOLS for many years and I always couldn't afford taking a course, or really quite honestly disassociated myself—because it has this image of being predominantly white, predominantly men, predominately affluent and I always steered away from it.
I'm so proud, grateful and continually proud to be part of the NOLS family. It's truly changed my life. Or as I've heard many NOLS alumni say, "It's a game changer."
How do you find the words to explain this project to youth?
I just present the story, I present the project, I present the climb. I don't put a lot of emphasis on diversity and diversifying the outdoors. The reason I do that is I want to be an African American telling the story of his African American experience in the outdoors.
I want students to hear that story, as opposed to the language and the challenges and the complications of what diversity is, what diversity means and the hurdles we have to overcome to make sure the outdoors is diverse.
I think that just giving the presentation as somebody of African American descent who is engaged and passionate about outside is just as important, if not more impactful, than having a conversation about diversity with the students.
What are your plans to continue telling this story?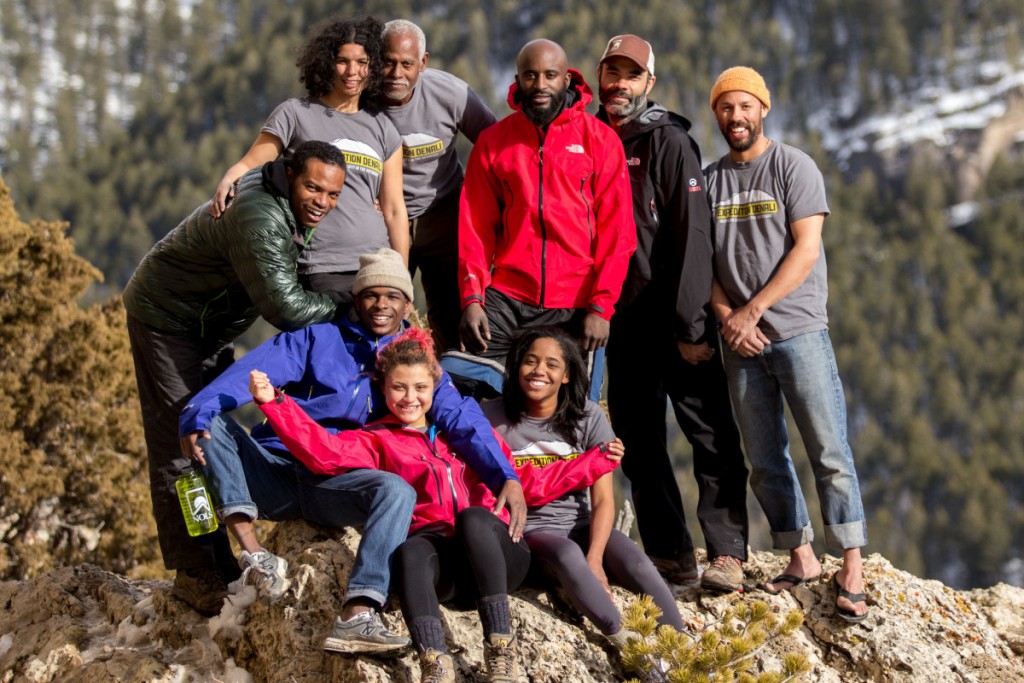 My current goal is to try and expose as many athletes of color to as many young people of color as possible. The project and NOLS have given me incredible exposure to so many different athletes who are passionate about the outdoors, passionate about diversifying the outdoors. I really think I have an opportunity to be a part of this movement in a way that truly impacts me and can truly impact others.
Looking back on the expedition, do you have a standout memory?
At the 14,000 feet camp Conrad Anker pulled everyone at camp together, all of the climbers from around the world and we took a photo together. That is the most diversity that mountain has ever seen, ever, to this day.
To know we were a part of that, NOLS was a part of that is huge—that's an image that will go down in history as having a direct impact on the movement of diversity in the outdoors. That image speaks. I think it speaks volumes because it's the foundation of what is going to hold together our natural world.
Click here to learn more about courses, financial aid, and academic credit with NOLS.
About the Author: Kim is a Wind River Wilderness and Wilderness First Responder graduate who works as the NOLS Writer and PR Specialist. She enjoys nordic skiing, running, and drinking lots of coffee!
---
Related Posts
Written By
Kim is a Wind River Wilderness and Wilderness First Responder graduate who works as the NOLS Writer and PR Specialist. She enjoys vegetarian cooking, warm yoga, and drinking lots of coffee!