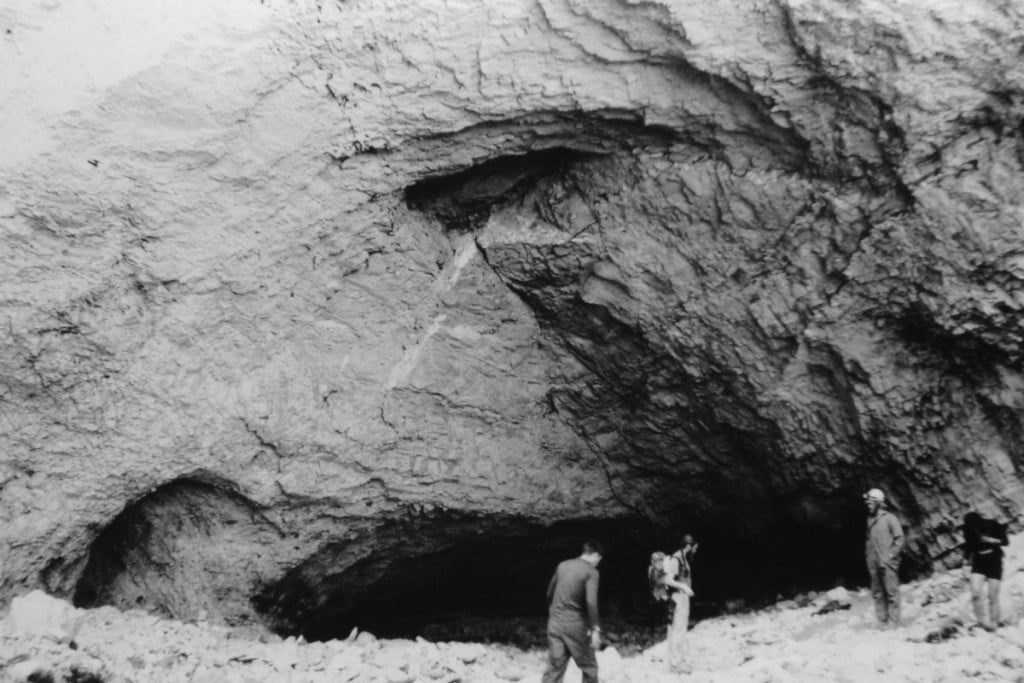 Four experienced cavers were traversing Ellison's Cave (one of the deepest caves in the lower 48 States) when, in the middle of the mountain, one of the party slipped and fell about 30 to 40 feet down a hole. When his buddies got no response after calling down to their friend, one left to get help while the other two stayed behind.
The two remaining cavers managed to find a way down to their friend, and found he had a laceration over one eye and an open femur fracture. They managed a splint with a rappel rack and webbing after controlling the bleeding, and they then settled down to wait for help.
I was appointed as incident commander for this rescue.
Over two hours later, the exiting caver finally got out of the cave and called 9-1-1; cave rescue resources were immediately called out.
As soon as we arrived on scene we interviewed the reporting party and determined what a difficult incident location we were faced with. We needed backup. I immediately ordered mutual aid from the nearby cave rescue team—we knew this process was going to be large and long.
By the time a paramedic reached the patient he was conscious, but his blood pressure was low and he showed signs of a closed head injury from a blow over the eye. He was treated with IV fluids, pain medication, and antibiotics, then was packaged (improvised splint and all) in a Wiggy patient bag with heat packs so we could begin the evacuation.
During transport, our patient became seriously combative; his wasn't cycling blood effectively due to loss of red blood cells. Blood was flown to the trailhead and transported up the mountain and into the cave in time to be safely administered—in a three-foot-high stream passage with a gravel floor that had about three inches of water flowing by.
In order to protect our patient, the litter was put on the gravel floor and the medic kneeled in the water, being careful to give the blood but not elevate the pressure too much to aggravate the head injury. This helped greatly.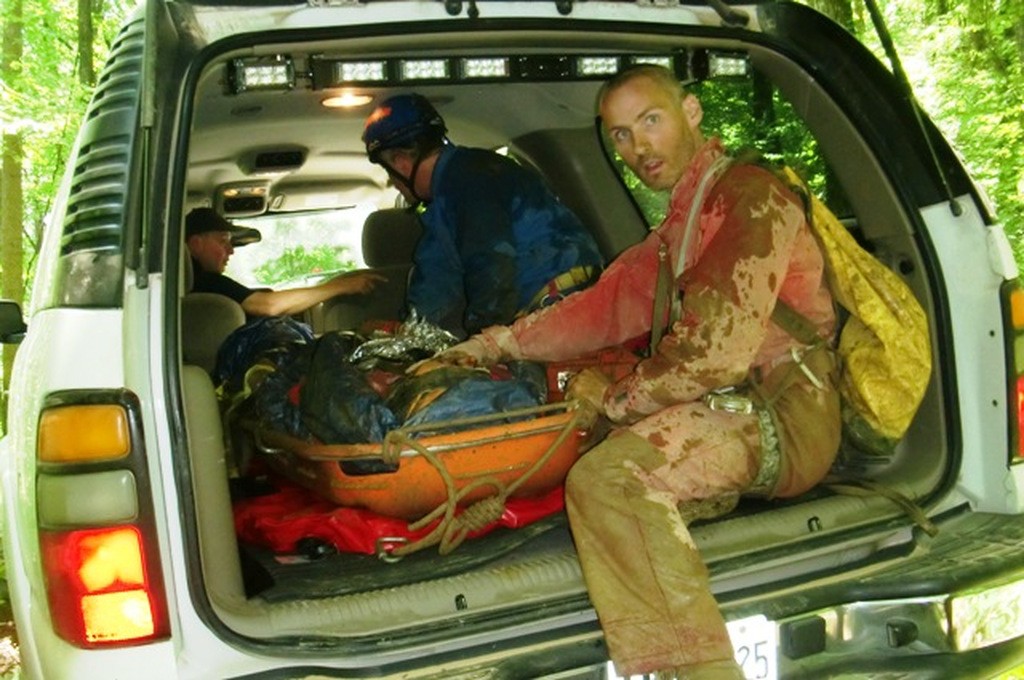 A few other obstacles stood between us and our destination: a 586-foot vertical shaft with a waterfall nearby (which the litter had to ascend in a vertical orientation), a 30-foot lower off a ledge, another vertical raise of 125 feet, and another 1,500 feet of walking through a passage with slippery rocks and a flowing stream.
When we finally reached the side of the mountain, a medic was using a bag valve mask to breath for our patient. A 4x4 was waiting to drive the patient and a medic to wait for air ambulance in the valley, where he was intubated and quickly flown to the nearby Level 1 trauma center where he spent five days in intensive care.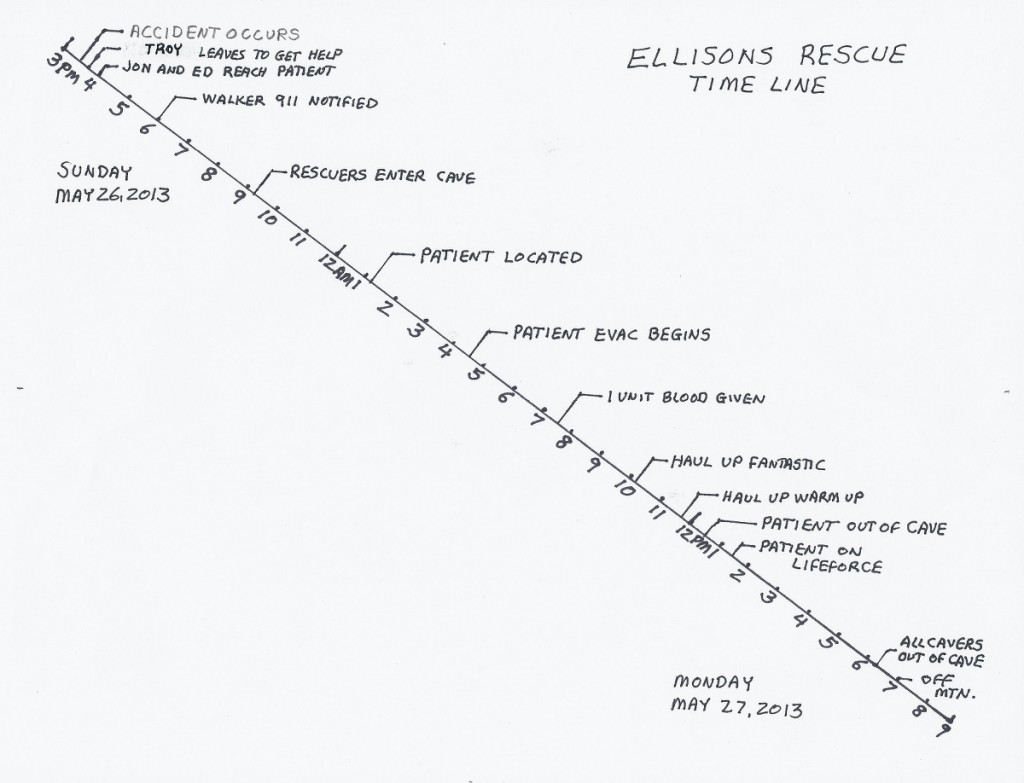 In the end, 106 trained cave rescue folks were involved in this rescue—that was essentially everyone with the level of training and experience to negotiate this cave that lived in the southeastern United States. When the patient was evacuated from the cave, there were still 42 rescuers underground and 14 still below the big pit—it was another six and a half hours before everyone was out of the cave. From the 9-1-1 call to "all-clear", the rescue lasted 26 hours, and over a mile of rescue rope went into the cave.
The patient lived, no one got hurt and the cave was not damaged. Goal accomplished.
And, four months to the day later, the patient walked his daughter down the aisle at her wedding … that is why we do what we do.
Learn to manage backcountry emergencies or pursue a career in search and rescue with a NOLS Wilderness Medicine course.
Written By
Captain Allen Padgett is a leader within the National Cave Rescue Commission and is also co-author of "On Rope, North American Vertical Rope Techniques". He is also a NOLS Wilderness Medicine WUMP graduate and is involved with NOLS Wilderness Medicine's partner Landmark Learning.