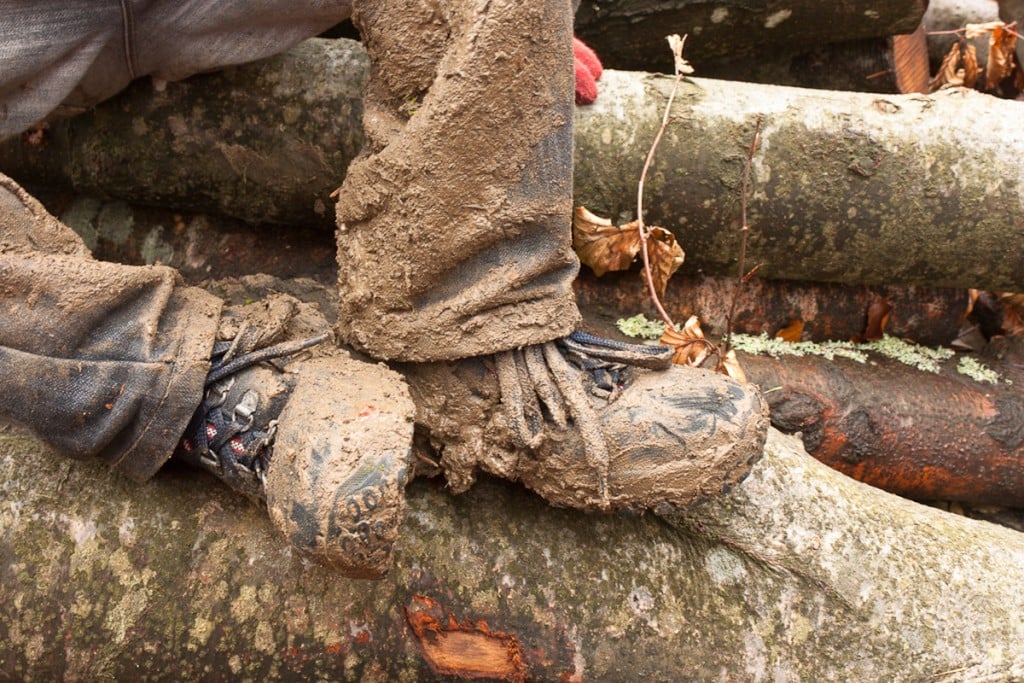 Photo by
Leszek Leszczynski
.
As the snow begins to melt from the mountains, there is another season approaching as we transition into spring: mud season.
Known as the time between winter and spring, mud season is when snowmelt and rain turn dirt roads and trails into a muddy mess. It's too warm for skiing and mountain resorts are closing, but trails for hiking and biking are still sloppy.
For outdoor lovers, practicing good Leave No Trace (LNT) during this season is challenging. Here are a few tips to help you take care of your trails this season.
How to Survive Mud Season
1. Stay off muddy trails!
This is the best way to preserve tail systems. Pick a different trail or hike another day when trail conditions have improved.
2. If you find yourself on a muddy trail despite your best efforts to avoid it, walk right through the middle of the trail.
If you step off the trail or go to the side to avoid the mud puddle, that will likely result in trail-widening, or the creation of new, unwanted trails.
3. Get your feet muddy!
Muddy shoes from hiking right down the middle of the trail will dry overnight, while trail erosion is nearly impossible to reverse. Wear durable hiking shoes so you can walk through the mud easily.
4. Stick together and help out your friends.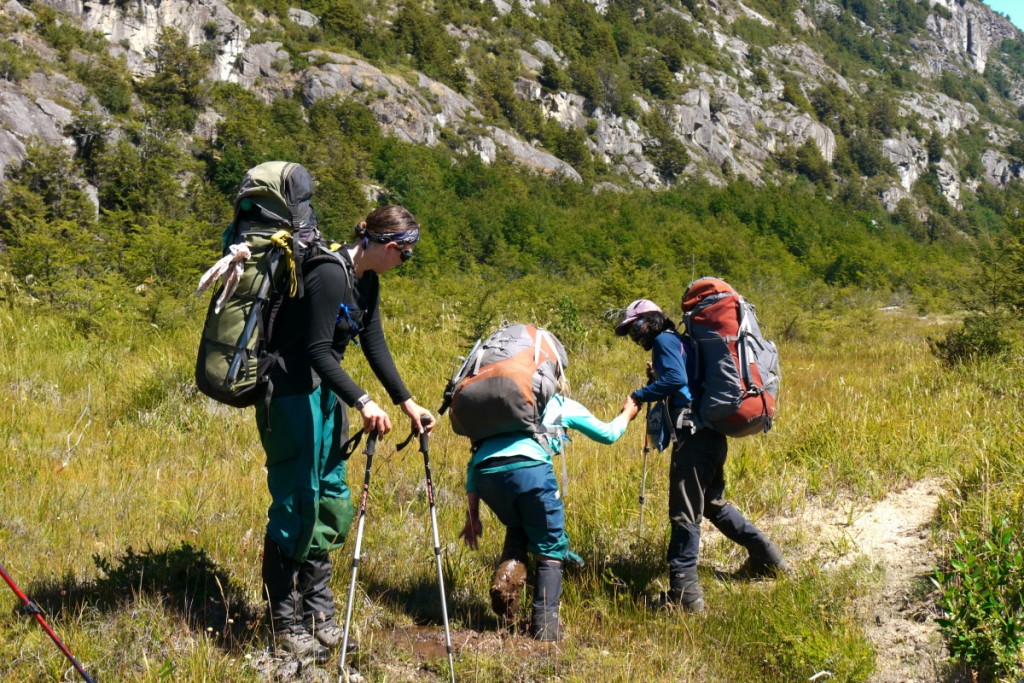 Photo by Brian Hensien.
5. Get strong in the gym while you wait for your favorite trails to dry out.
See our training tips and tricks.
Interested in teaching others about Leave No Trace? Check out our Leave No Trace Master Educator courses.
Written By
Kim is a Wind River Wilderness and Wilderness First Responder graduate who works as the NOLS Writer and PR Specialist. She enjoys vegetarian cooking, warm yoga, and drinking lots of coffee!