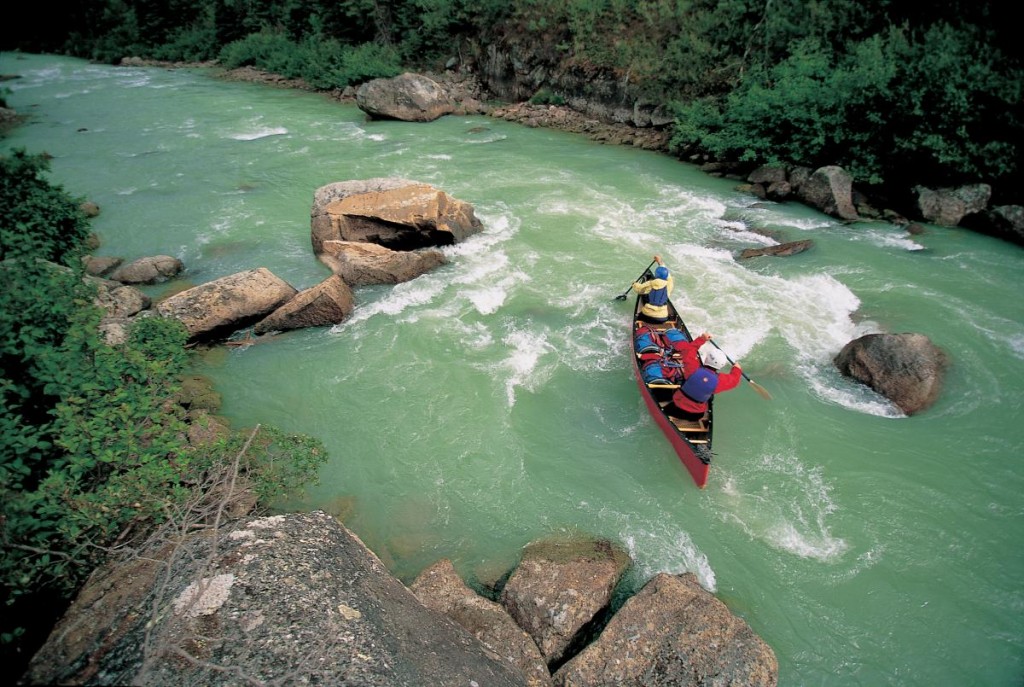 NOLS Risk Services helps organizations working in remote settings identify and manage risks so they can improve their programs and reach their full potential.
Our senior risk management consultant, Katie Baum Mettenbrink, answers some questions about NOLS Risk Services and why risk management should be a priority for any organization.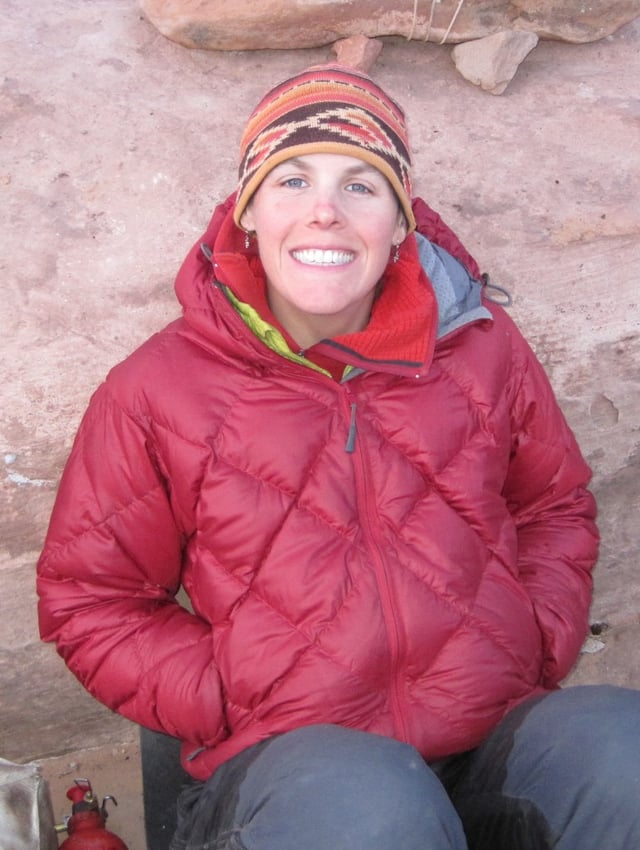 Katie Baum Mettenbrink, NOLS Senior Risk Management Consultant. Photo by Pat Mettenbrink.
What advice would you give to programs about risk management?
Risk management isn't a checklist of items you can address and forget. It is a culture and a habit that has to be woven through every part of an organization. That philosophy helps foster organizational cultures that make risk management a priority, and those cultures support robust organizations that are better poised to achieve their most lofty goals.
Seeking outside perspective on a regular basis is a great way to keep risk management thinking alive in your organization. At NOLS, we believe that the only "best" practice is to constantly reexamine how you do things and strive for improvement.
Who can benefit from working with NOLS Risk Management Services?
Anyone taking students, participants, or staff into outdoor settings or remote environments has a critical need for risk management planning, including schools, guide services, camps, international programs, scientists, and others.
We also believe that every organization should consider what it could mean for them if there were a serious incident. It can be easy to ignore even serious risks if nothing has (yet) gone wrong, but the risks of playing and working in remote places, and doing adventurous activities, are real, present, and must be addressed.
Last year, more than 60 organizations around the world chose to work with us to improve their risk management practices.
What are some of the areas that should be addressed in a risk management plan?
Organizations should examine the preventative measures they have in place to reduce and manage risk, their plans to care for staff and the families of those impacted in case of an emergency, and how to learn from an incident to improve and sustain operations over the long term.
We want to help people care for their participants and staff, reduce the likelihood of a serious incident, and be prepared to respond and effectively manage a situation when something does go wrong.
What exactly do you offer to help organizations improve their risk management systems?
We offer trainings, program reviews, and custom consultations. We give programs the tools and skills to identify gaps in their systems, manage an emergency, and face uncertainty with added confidence.
Most of our trainings include scenario-based practice sessions designed to prepare participants for a range of stressful circumstances, including short and long-term management of a crisis situation. Program reviews help organizations identify gaps in their systems. Often, those are gaps of which the organizations aren't yet aware, much less prepared to address.
What does a typical training with Risk Management Services look like?
Our typical two-day, classroom-based risk management training (RMT) is a great introduction to our curriculum. You can either participate in an open-enrollment training with representatives from different organizations or we can set up a customized training for your organization.
The RMT is experiential. It guides participants in assessing their own programs and gives them a structured approach to creating a thorough risk management plan specific to their organization. We also offer customized trainings on a variety of other topics, from decision making to crisis response.
What does a custom consultation with Risk Management Services look like?
Customized for one organization at a time, our consulting services offer a professional review of an organization's unique risk management systems and practices. We examine strengths and weaknesses, identify blind spots, and provide recommendations for improvement along with the necessary acknowledgment of things being done well. We also write crisis and emergency plans and offer ongoing consulting to support organizations as they build systems over time.
What makes NOLS Risk Management Services the risk management experts?
At NOLS, we have more than 50 years of experience managing risk in remote environments. With over 280,000 graduates, our organizational knowledge and experience in risk management is unparalleled. We share practices with other organizations and we also learn from their experiences.
As the lead sponsor of the Wilderness Risk Management Conference and as a consultant to numerous other programs, we are actively engaged in conversations about risk management across the industry.
How does the outdoor community benefit from NOLS providing risk management training?
We believe in the value of spending time in wild places, and also know that there is risk involved in working, playing, and traveling in remote environments. NOLS strives to be the leading source of information and teacher of outdoor risk management practices. We often work with individuals, but when we have the opportunity to work with organizations, the reach is larger. Those organizations pass along important lessons to their staff and participants, which impacts the industry on a larger scale and helps get more people outside with thoughtfully managed programs.
What else does Risk Management Services offer the outdoor industry?
NOLS is the lead sponsor of the annual Wilderness Risk Management Conference (WRMC), which started in 1994. The conference is an opportunity for hundreds of outdoor industry organizations from around the world to come together to discuss their most pressing issues, learn from experts and peers, and collaborate on ideas and solutions that serve the entire industry. It gives professionals a regular opportunity to stay up-to-date on industry knowledge and trends. We love organizing the WRMC because it allows NOLS to do its part by contributing to an industry that takes care of its people and promotes growth through collaboration.
What do clients say about NOLS Risk Management Services?
NOLS has become the nation's premier provider of risk management consulting and training for a wide range of audiences, including colleges and universities, international programs, outdoor education organizations, government agencies, and private businesses. People regularly call our office to say that NOLS Risk Management Services offered the best professional development they've ever received. People also mention that our services are making their programs better by helping them understand gaps they didn't even know existed. Some recent clients include Middlebury College, American Mountain Guides Association (AMGA), NatureBridge, Princeton University, and Polar Field Services.
Learn more about developing a risk management plan for your organization.
Editor's note: Post updated 6/7/18
Written By
Molly is a NOLS instructor and writer. She loves the smell of her backpack and does her best writing before 7:00 am. When she's not scouting the next post for the NOLS Blog, she's running and climbing on rocks in Wyoming. Follow her on Instagram @mgherber