While taking a gap year is not a normal thing to do in the U.S. after graduating from high school, it was hands down the best experience that I could have had before entering college. I had no guidance in selecting a gap year—my college counselor didn't even know what a gap year was. I, alone, had to plan my year with diligence, create goals, and nail down the things in my life that I sought to improve before entering college. Little did I know when I chose NOLS that I was about to embark on a hugely positive, life-changing adventure.
I recommend a gap year program to anyone who wants a year filled with adventure, growth, and independence. My gap year in New Zealand helped me hit the ground running when I started college because I was fresh and eager to learn after being out of a traditional classroom for more than a year. And more importantly, I was a year older and wiser. On top of that, I had gathered an incredible amount of tools that transformed me into a clear-headed, confident, competent leader who was ready for new challenges.
On my gap year, it was my NOLS course that sparked my adventurous spirit and led me to places that I never would have imagined going. For example: Where else in the first two days of a trip could I have found myself on a glassy ocean, in a double sea kayak, watching the sun rise and fill the sky with the deep pinks, yellows, and oranges over the eastern horizon line. And believe it or not, it got better from there!
I headed off to NOLS New Zealand in January of my gap year after my time as a live-in nanny in Switzerland in the fall. While the two halves of my gap year were very different, they both allowed me to grow in different ways.
While not fully realizing it, I began my NOLS course as a somewhat timid, indecisive, and insecure 19-year old. But I left as a mature leader who had found her voice in the backcountry of New Zealand. Though it was a personally transformative experience, credit goes fully to the skills that the NOLS leadership curriculum taught me and the excellent role modeling of several of the most influential instructors on my course; namely Kate Morley, Ben Kain, Tom Davis, and Cassandra Colman.
A group of eight other students and I backpacked for one month, sea kayaked for one month, and sailed for 10 days. Each section brought with it new challenges, starkly contrasting (and breathtakingly beautiful) physical environments, and a whole different set of freshly learned skills.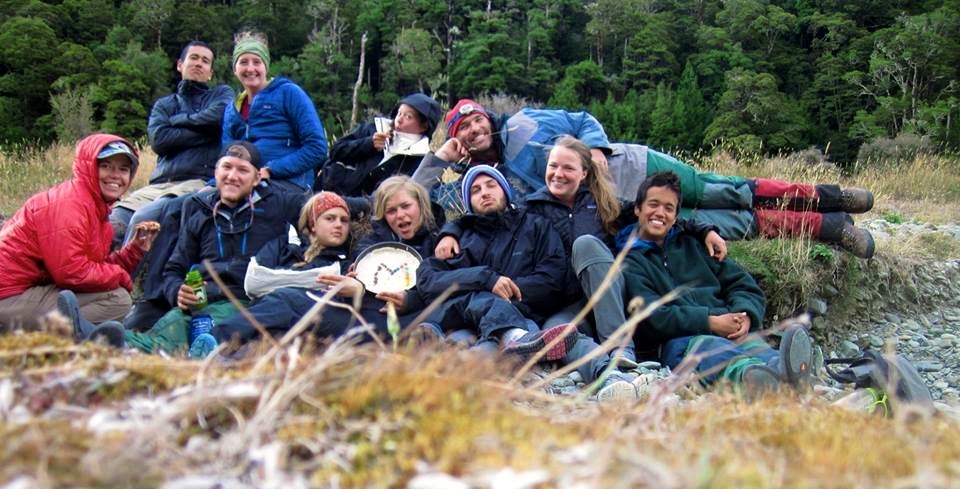 Capturing the beauty of a cake baked on a camp stove before it disappeared. Photo by Cameron Pattison.



Take, for example, our one-day hiking trip out of an area known as "Hell's Canyon." After a grueling day of bushwhacking through thick forest, zigzagging through razor-sharp spiny plants, and rock climbing up and over the jagged ridge of the mountain peak, we descended onto a wide plateau with the most beautiful mountain lake that we had seen on the expedition. As we jumped in, the cold water immediately rejuvenated our exhausted bodies, just enough to stay awake and witness the 5,000-foot peak radiate with mountain glow from the sunset in the west.

I will never forget that day as one that I learned that I was capable of surpassing what I believed to be my physical limit. For sure, on that day there were times that I doubted my team members and myself, but through determination and grit, we summited a mountain that at the beginning of the day seemed impossible to conquer.

On this day, and every day of my NOLS course, I watched the sun rise and set from a different location and reflected on a newly significant lesson from the day. I believe that I learned the most valuable set of skills that one can learn before entering college, and soon to come, the real world. Largely, these skills revolved around self-reliance, team building, and leadership. And, every single day (without fail) since my return home I have used one or more of these skills in my everyday life.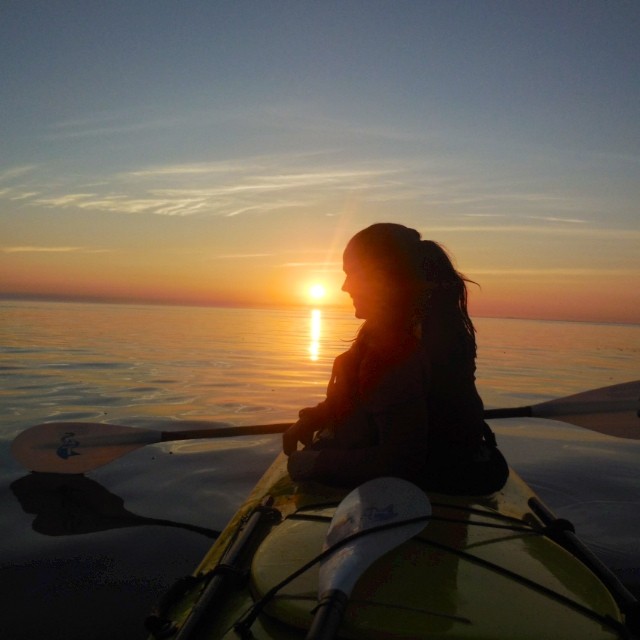 Reflecting on the day's lessons. Photo courtesy of Molly Hunt.

I learned how to communicate effectively in a group, which helped when it came to be my time to be "Leader of the Day" each week in New Zealand, as well as lead my college cross country team through the toughest of workouts and the most challenging races. I learned the importance of direct feedback; both how to give it constructively, as well as how to receive it and become a better team member.

I learned how beautifully simple life can be when you live with just the clothes on your back and enough food to get you through the week. I realized that I lived a life of excess back home, and with this new understanding I changed the way I consume and dispose of things.

Throughout my NOLS course, I worked to build my confidence, which eventually led me to believe that my opinion mattered and that I deserved to have my voice heard.

On top of all that I learned, I got to go on an incredibly cool adventure through a beautiful part of the world. The sounds, mountains, and ocean that I travelled through all became more stunning with each day that I embraced my wilderness immersion.

I am so grateful to my instructors, NOLS New Zealand, and NOLS for changing my life in the best way possible. I cannot imagine a time or a setting more conducive to personal growth than a gap year, and most importantly, on a NOLS course.

Looking for an incredible opportunity to explore, learn, and grow during your gap year? Explore NOLS Gap Year Programs and discover the adventure of a lifetime!

[Editor's Note: Post updated 2/21/19.]
Pausing to scout the route. Photo by Cameron Pattison.
Written By
Molly Hunt is the Summer 2015 Alumni Relations Intern.