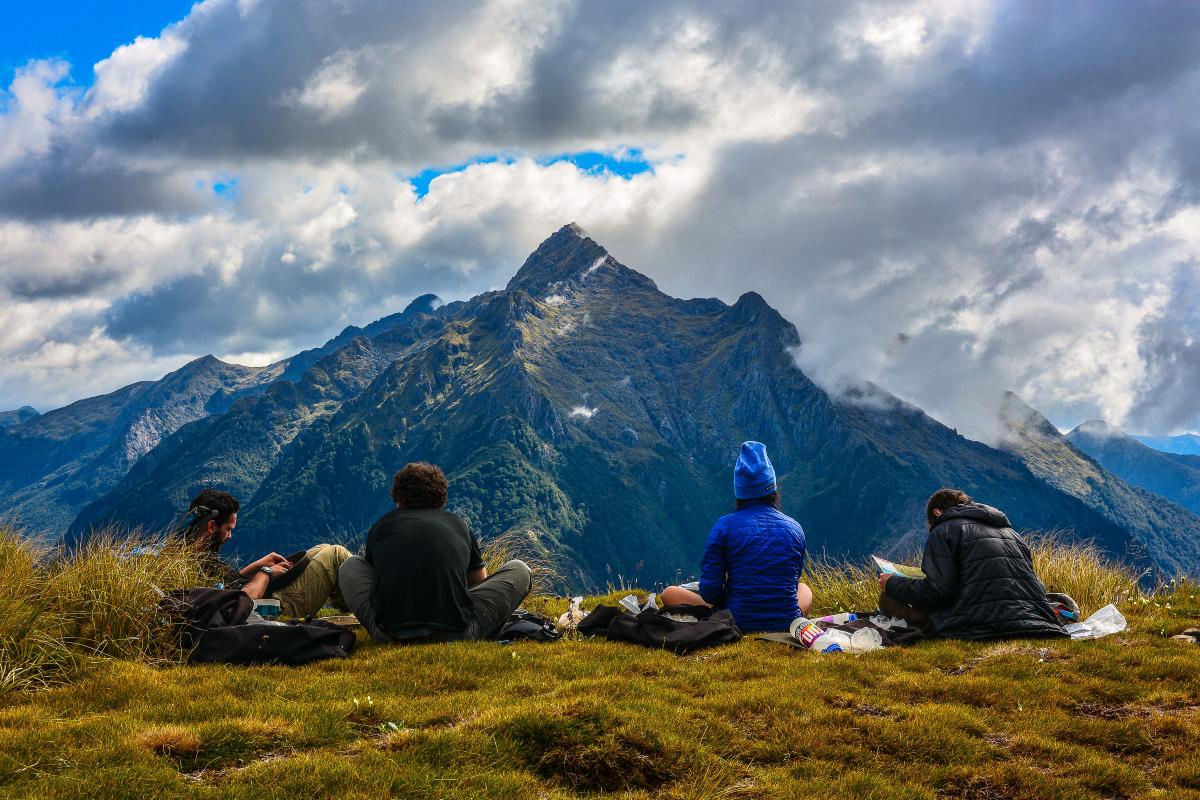 Editor's note: I asked staff around NOLS why they think it's a good idea to get off the grid for a gap year. We do love our technology, but there's also a whole lot of value in disconnecting for a while. Here's why.
Learn What You Really Need
"Increase your self-awareness of the technology you use (isn't it a little scary how much we use each day?)" - Kim Freitas, writer and PR specialist
Think about the last time you forgot your phone. You probably kept reaching into your pocket or purse and coming back empty-handed, and maybe you didn't even realize you had that muscle memory built up until you left your phone behind.
Phones and the internet are amazing tools, but it's really easy to use them way more than you realize. When you don't have your phone with you, you'll find ways to tap into your own creativity to problem-solve rather than use Google to solve an argument, or notice how much you really appreciate playing music in the background when you're out walking.
This self awareness is important for when you're in college: you'll know that you can live without your phone and, more importantly, you'll be in charge of your technology, rather than the other way around.
Practice Being Away
"You develop a stronger sense of connection and appreciation and love for family and friends." - Erica Nelson, Senior Marketing Representative
Even though technology helps you stay connected with your important people, in college you likely won't be around them all the time. Your phone might help you stay connected, but it can still feel a little lonely when you aren't in the same place as the people you care about.
Going off the grid for a gap year is a great way to practice being away before you take the plunge to college. You'll understand yourself better as you respond to being in new situations with unfamiliar people, and you gain a fuller appreciation for the people you miss, too.
Focus Your Attention on the Moment
"You don't have to focus on how much charge your device has left. You can focus on the moment," Holly Engelhart, Admissions Enrollment Assistant
People talk about "living in the moment" all the time, and leaving your phone behind is one way to actually do it. Rather than scroll through social media checking out everyone's highlight reel, you can focus on the people and activities around you. Separating from your phone means one less distraction, and one more way to enjoy the experience you're having in the moment. That's why you're going on a gap year, after all.
Fully Invest in Your Own Experiences
"Have genuine connections with people and the natural environment" - Erica Nelson, Senior Marketing Representative
Think about it: when you have your phone with you, you can carry on five different conversations on multiple platforms and live stream of a cat playing with a balloon, all while listening to your favorite podcast. Just to start.
Leaving your phone behind helps you fully commit to the experience you're in, something that's hard to do when you're trying to snap a photo for Instagram or make a video for Snapchat. When you don't have your phone, the only thing you know about is what's going on in your immediate area. You can only talk to the people who are with you (for better or worse). It means you'll walk away with a more powerful experience and be prepared to dive in fully to the experiences waiting for you after your gap year.
Explore NOLS Gap Year Programs
Special thanks for their contributions go to: Dan, Holly, and Erica in Admissions, Justin from the NOLS Store, Jen from NOLS Custom Education, and Nikole, Eryn, and Kim from the Creative Department.
Written By
Molly is a NOLS instructor and writer. She loves the smell of her backpack and does her best writing before 7:00 am. When she's not scouting the next post for the NOLS Blog, she's running and climbing on rocks in Wyoming. Follow her on Instagram @mgherber