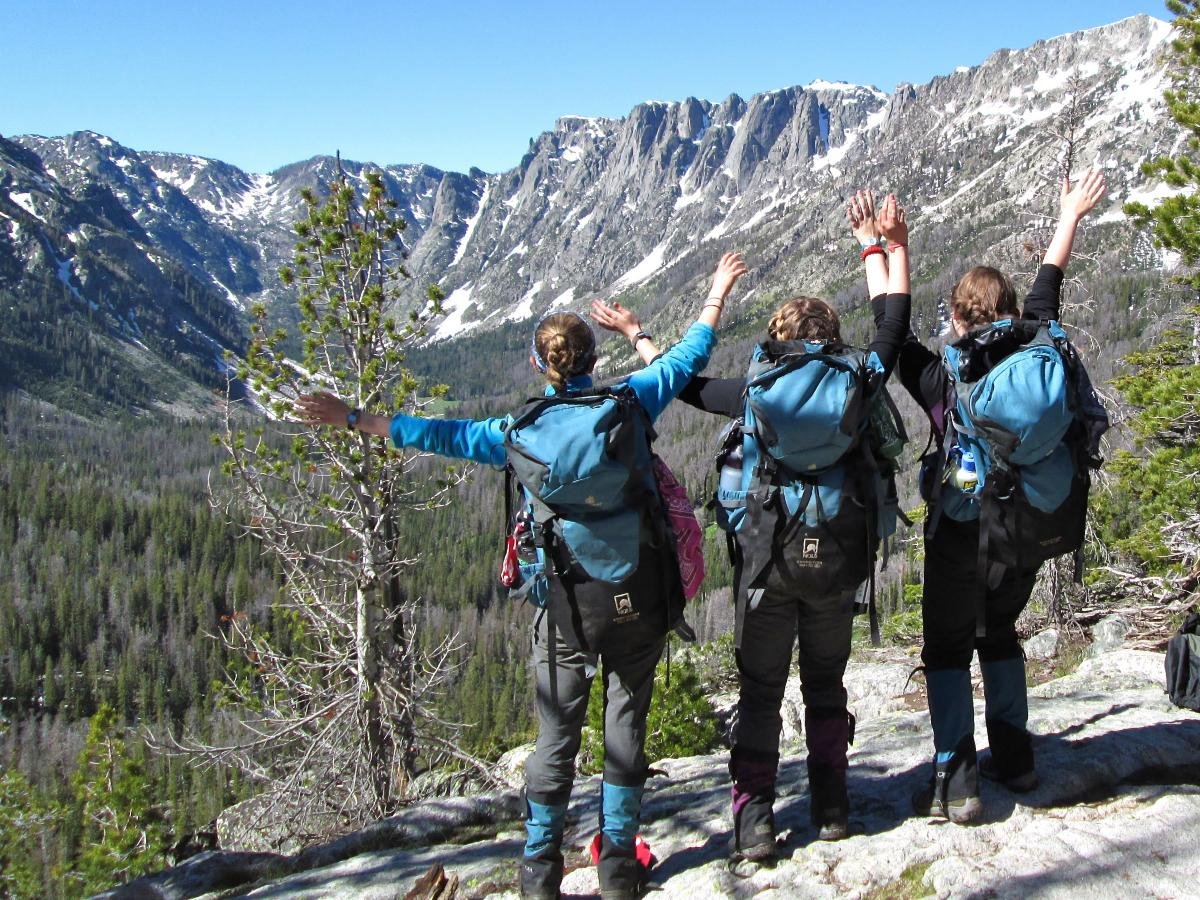 Photo by Rachel Gold
Yesterday before I left the office I heard Mark Watkins and Heather Scureman, two of our admission officers, handle what has to be our most commonly asked question (from talking with friends at Outward Bound this is their most common question, too):
What's the difference between NOLS and Outward Bound?
Great question. Here's my typical response:
Both are great programs. Both are non-profit organizations. Both are educational programs that utilize the wilderness as a classroom. That is where the similarities end.
The primary difference between the two schools is in expected outcomes. NOLS expeditions focus on outdoor skills, leadership, and the environment. Our goal is that a NOLS graduate will be able to lead others in the backcountry and do so in a comfortable and responsible manner.
Outward Bound focuses on personal development and inspiration to service. Challenge is the tool toward this outcome.
The culminating experience at each school illustrates this basic outcome difference. At NOLS we do the student expedition. Students travel as a team for 3-5 days utilizing the leadership and wilderness skills they've developed.
At Outward Bound wilderness they do the solo. Students spend time alone (in a controlled environment) to reflect on the experience they have had and prepare for transference.
In addition to the programmatic, there are other differences. NOLS has maintained a very sharp attachment to wilderness skills and leadership as we have grown and expanded to the 4-pillar organization we are now.
NOLS' expansion has always led us to remote backcountry around the world. NOLS Wilderness Medicine provides medical training for outdoor professionals and recreationalists. NOLS Custom Education packages components of the NOLS curriculum for groups and delivers them on wilderness expeditions or 2-day urban leadership challenges. NOLS Risk Services provides consulting on wilderness program development and risk management for other outdoor programs, as well as hosting the yearly Wilderness Risk Management Conference.
Outward Bound has taken its brand of education and adapted it to various settings. As they say on their website: "We deliver adventure in the wilderness, urban settings, workrooms, and classrooms to help students achieve their possibilities, and to inspire them to serve others and care for the world around them."
Every program is different. I've pointed out a few of the things that differentiate NOLS and Outward Bound. I always suggest that people explore the differences and choose the program that best meets their needs.
The last point that I make when answering this question is that I'm an expert when it comes to NOLS. I always recommend that the questioner ask the same question of someone at Outward Bound. They are the experts on their program.
Learn more about NOLS expeditions.
Editor's Note: Post updated 9/20/2018
Written By
Bruce Palmer served as the NOLS admission and marketing director from 1996 to 2018.