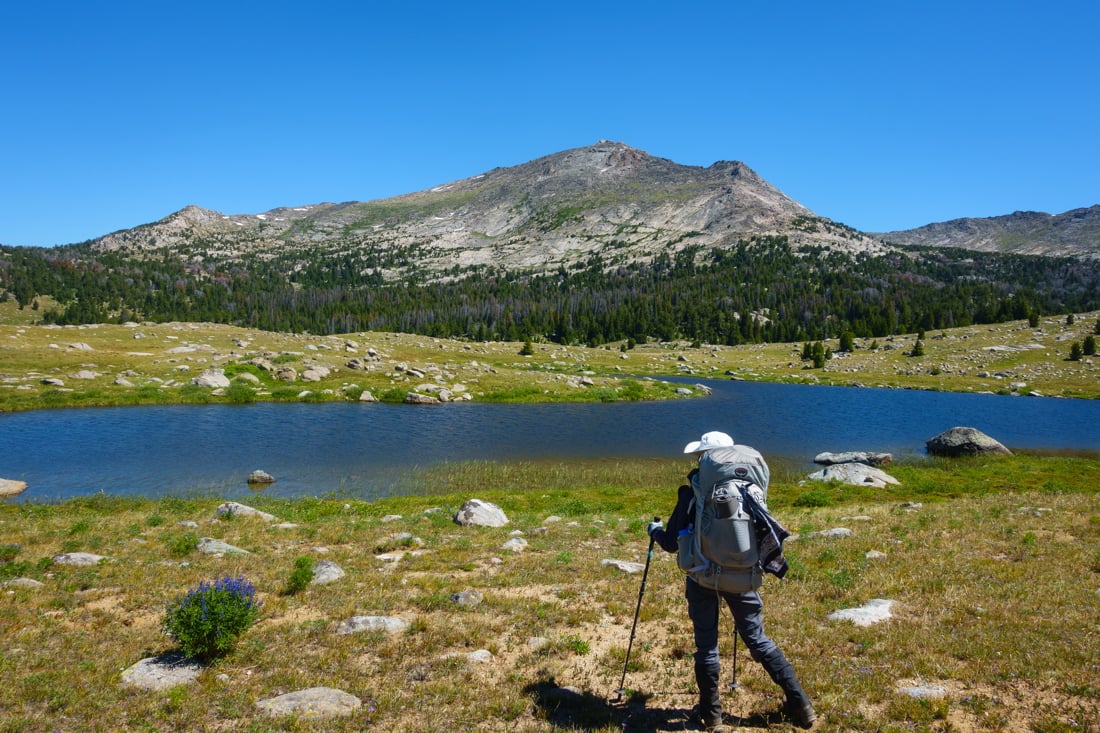 Growing up as a city slicker, I had minimal experience with backpacking and the outdoors—just a handful of day hikes in upstate New York and while on vacation in Hawaii and California. With so many outdoor adventures available to me now that I've moved to Colorado, my husband and I thought it would be a good idea for me to learn backcountry skills from knowledgeable instructors—and possibly learn new techniques and skills I could eventually teach him.
I found the NOLS Wind River Wilderness - Adult course. Even though I was intimidated by the thought of hiking 14 days in the wilderness with a group of strangers, I didn't have any excuse as to why I shouldn't try.
I thought about backing out approximately one billion times in the weeks leading up the course.I worried that I wouldn't like being there, or the people wouldn't be nice, and my course would end up being 14 days of straight misery.
However, I knew from past experiences that a lot of times the worst part of doing something challenging is dealing with the anticipation: asking yourself all the "what ifs" and fearing the unknown. I also figured that even if I didn't have fun, I could say that I survived two weeks in the wilderness, and it would be a trip that would teach me something and make me stronger no matter what.
Pre-expedition nerves and prep
I was nervous about being physically prepared for my course, so I read all of the advice that came in the instruction materials and took it to heart. I incorporated more strength training into my daily exercise, and started going on practice hikes a few days a week after work and on the weekends.
Even though I had a lot of anxiety before starting, once I was actually on the course the worries went away. I was relieved to find that the other students weren't expert mountaineers in peak athletic condition. My course group spanned in age between people in their mid-twenties to folks in their early sixties, and every person was there to learn. Even when I had to ask how to do simple things, like use a lighter (I'd never done it before!), the instructors were kind, knowledgeable, and patient when explaining. It was this inclusive environment that made the course really enjoyable and a safe place to learn and try new things.
Meeting my limits—and moving forward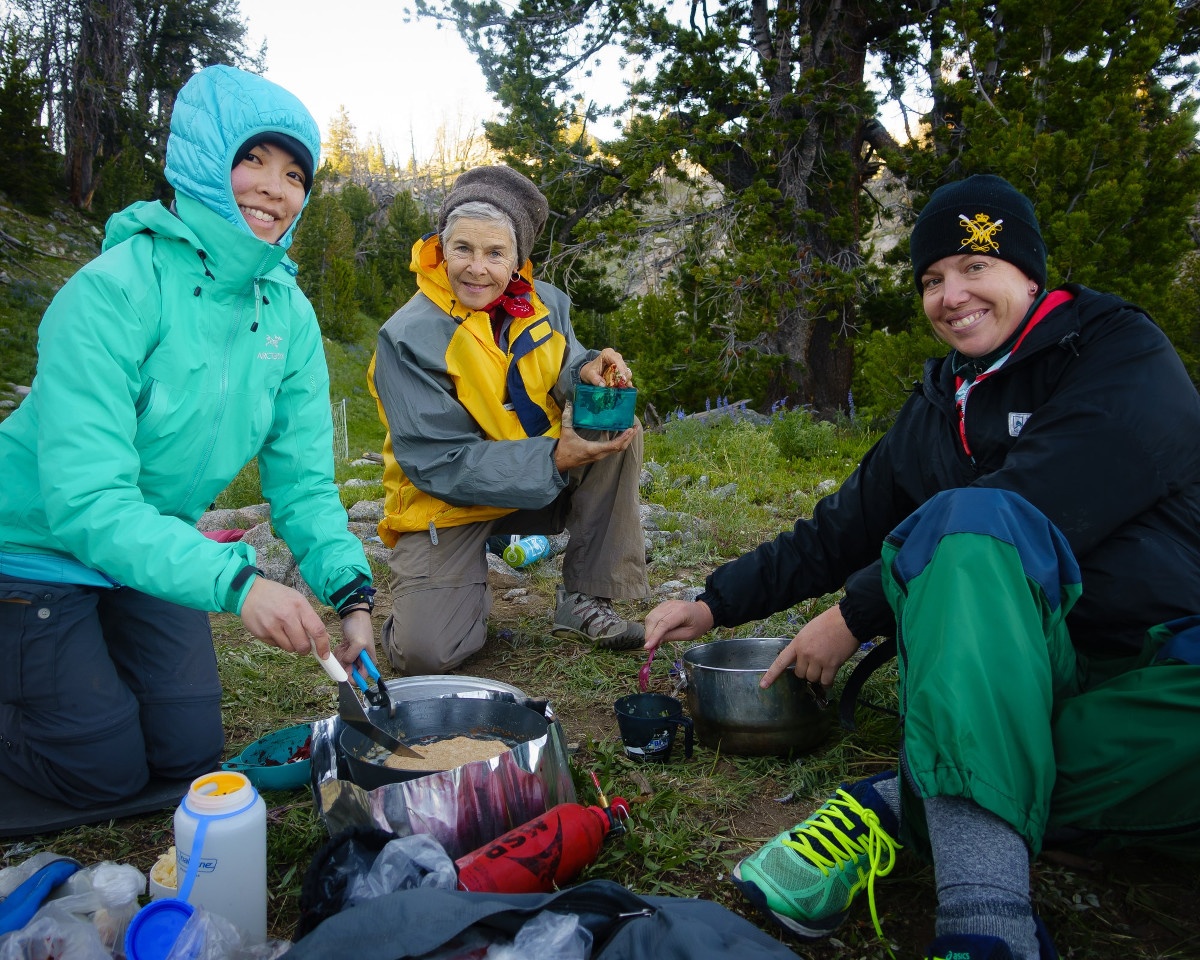 The most surprising thing was how mentally and emotionally challenging the experience was for me. After a long day of hiking, when I was tired, hungry, thirsty, and missing my family, I had moments where I just wanted to break down and cry for no other reason than "just because." And one day I did cry—a few times in fact—by myself in camp, in front of my tent and cook group, and even in front of my instructors.
What I came to realize was that nearly everyone had a moment like that at least once on the course. It was actually normal to hit a moment of emotional crisis, perhaps even a rite of passage. It wasn't anything to be ashamed or embarrassed of, it's just the sort of thing that happens because you are bringing yourself to the limits of what you can do. You just have a good cry, let it out, and simply move on and keep going forward.
Taking new skills to future exploring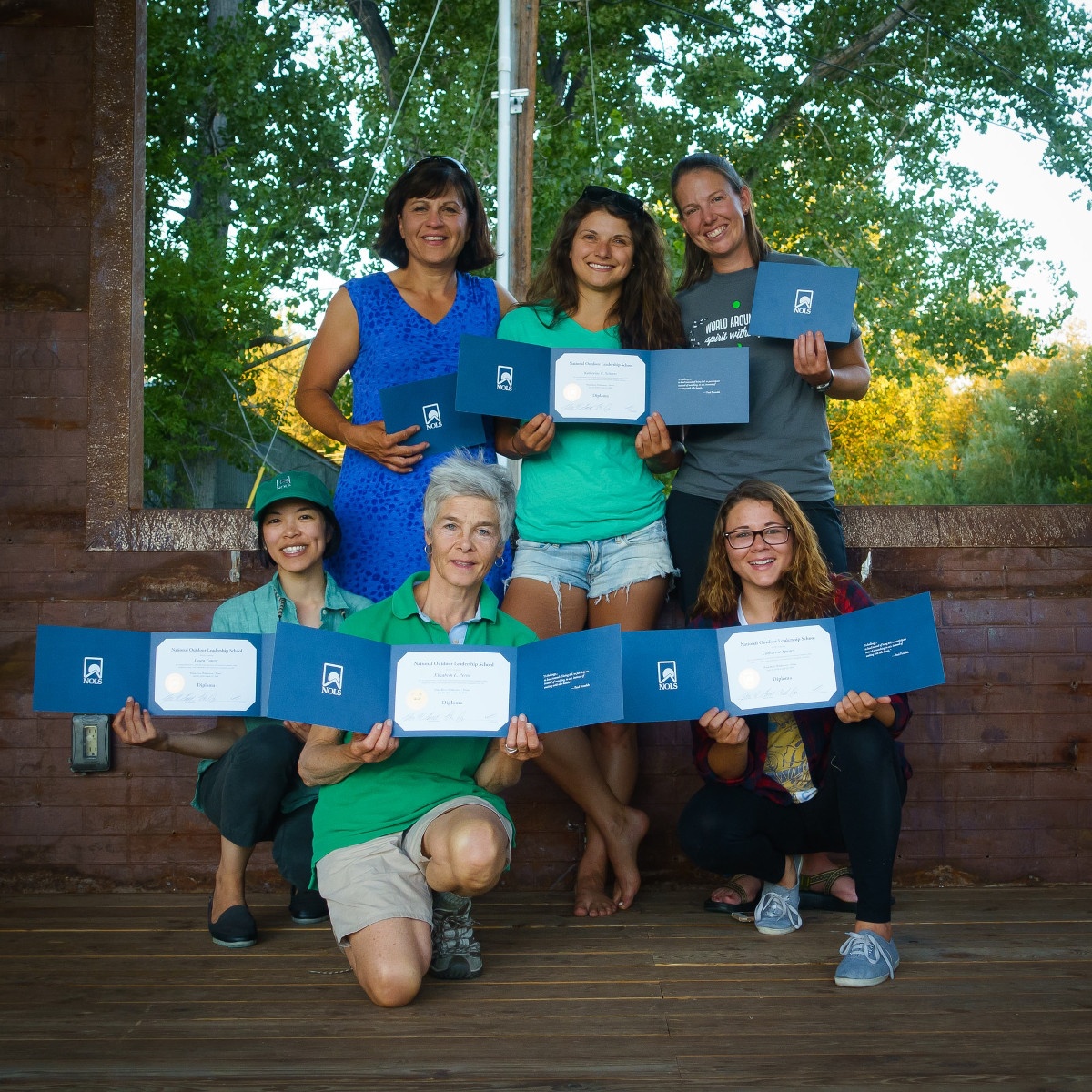 I really value everything I learned on my course. I came home so excited to tell my family about everything I had learned and done.
I've already used the skills on my own weekend adventures, from expertly packing our backpacks and planning the meals, to leading the navigation of the hike and selecting the campsite to best follow Leave No Trace practices. These are all things I never in a million years thought I'd feel confident enough to do myself—but now it feels like second nature.
I now understand more about my personal leadership style and how people react and respond to it. Hopefully, this will make me a more empathetic and effective leader going forward in my work. My NOLS course also helped bring awareness to how my own actions, moods, and behaviors can affect other people, and how honesty, trust, and respect are key to building and maintaining deeper relationships.
What a "city dweller" learned from two weeks in the wilderness
Going on my NOLS course changed my whole perspective on the outdoors and nature. Things I didn't find interesting before (like plant identification, analysing cloud formations, and animal tracks) are now intriguing to me. It feels like something has been turned on inside of me, that I'm discovering a new part of myself that doesn't need the hustle and bustle of city life. Instead, I now crave the quietness, stillness, and beauty that you experience on a great hike.
My NOLS trip has inspired me to keep going outdoors and discovering what the natural world has to offer. Turns out it has a lot to offer, and it's wonderful.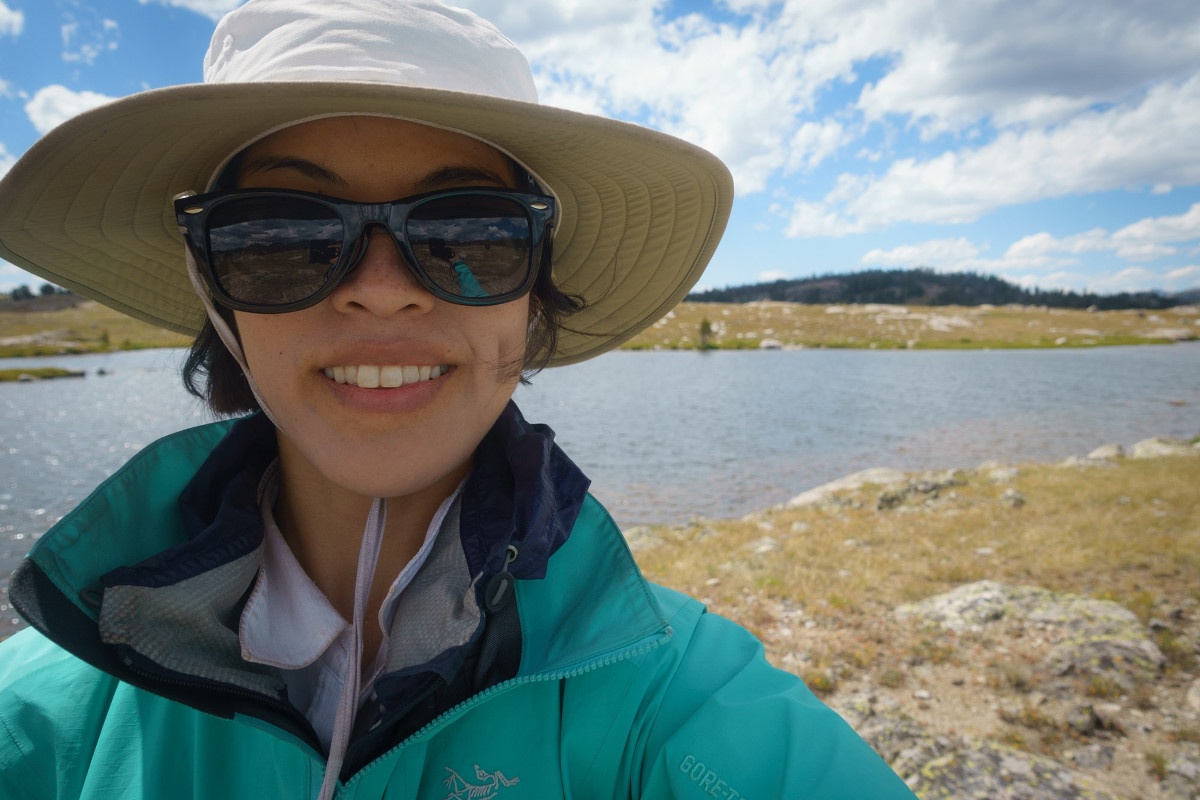 Written By
Laura Young is a writer, digital content director, yogi, and NOLS alum living in Denver, Colorado. She documents her travels, meals, and outdoor adventures on her blog, NewDenizen.com. Follow her on Instagram at @newdenizen.