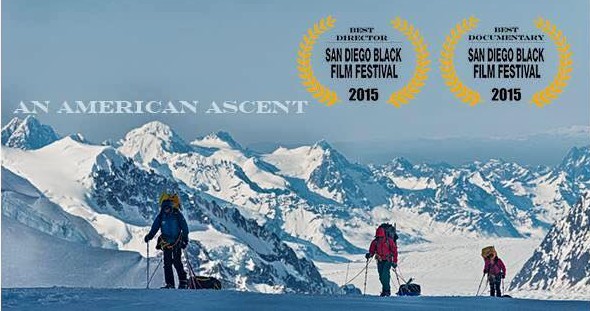 By Mara Gans
Vermont's Middlebury College, nestled between the Green and Adirondack Mountains, fosters a student body known for both its commitment to environmentalism and its enthusiastic love for playing outside. Alongside that, students take a critical approach to the world in order to encourage inclusivity and diversity in Middlebury's community. This Earth Day, all those values came together as approximately 150 Middlebury students and community members joined to watch An American Ascent, the award-winning documentary of Expedition Denali, the first all-African American team to attempt to summit Denali in Alaska.
This film celebrates one of the most spectacular landscapes on our Earth and highlights a narrative that's been left out our outdoor culture for far too long. An American Ascent tells its story with the grit, humor and awe of best days in the mountains, while still reminding its audience of the problematic way in which our nation's outdoors have traditionally been framed. Watching this film was not only an incredible trip to the heart of an expedition up Denali, America's highest peak, but was also a reminder to reflect upon one's own identity to better understand how that shapes one's relationship with the outdoors.
As a member of a community that so cherishes its mountainous background and its commitment to cultivating critical thought and an inclusive community, I can only hope that An American Ascent was the perfect starting point for rethinking how and why we celebrate our Earth, both on Earth Day and every day.
Watch the trailer for An American Ascent:
Interested in learning more about Expedition Denali? Visit their page to read about the expedition and see what the team has been up to since their summit attempt in 2013.
Want to host a screening of An American Ascent in your community? Contact NOLS PR & Partnerships Manager Jeanne O'Brien at jeanne_obrien@nols.edu
Get even more information in The Adventure Gap: Changing the Face of the Outdoors, the book by James E. Mills that interweaves the story of Expedition Denali with the history of people of color in the outdoors in the United States.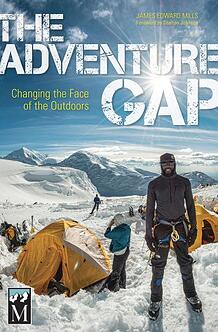 Written By
Molly is a NOLS instructor and writer. She loves the smell of her backpack and does her best writing before 7:00 am. When she's not scouting the next post for the NOLS Blog, she's running and climbing on rocks in Wyoming. Follow her on Instagram @mgherber