Located along the Little Popo Agie River that flows through the largely federally protected
Red Canyon near Lander, Wyo. is the new NOLS Wyss Wilderness Medicine Campus,
dedicated Oct. 12. This week, the campus will welcome its first Wilderness EMT
students.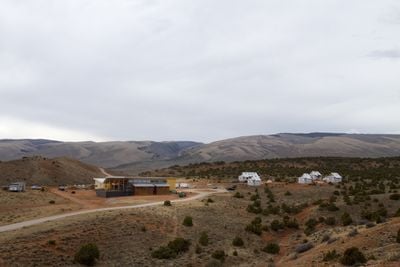 Lindsay D'Addato photo
Of the 243 acres NOLS acquired for NOLS Wilderness Medicine courses, the Wyss Campus only impacts a small portion. NOLS' decision to leave most of the property undeveloped assists in the conservation of valuable wildlife habitat within the Greater Yellowstone Ecosystem.
The campus itself is comprised of seven structures—five student cabins, the main educational facility, and a caretaker residence—totaling almost 20,000 square feet. The multi-functional facility
includes residential capacity for 32 students, and the main building holds an additional 30 day-users in the classroom and main dining area.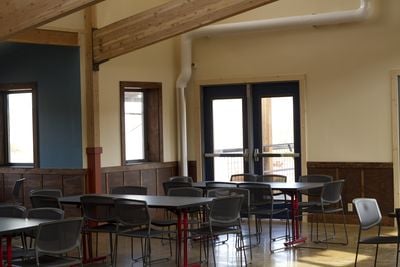 Lindsay D'Addato photo
The campus boasts highly efficient building and energy-usage technologies that will be used to educate all users on their viability.
NOLS parent Hansjörg Wyss, the lead donor for the campus, addressed the crowd of about 130 that attended the Oct. 12 dedication, declaring his appreciation of NOLS and the Wyoming landscape.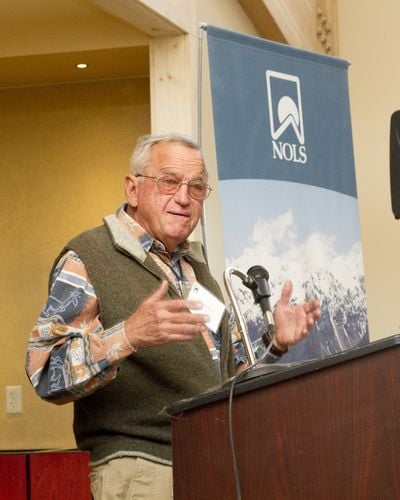 Lindsay D'Addato photo
As of this week, Wilderness EMT students will be afforded the chance to appreciate the same landscape, coupled with an unrivaled NOLS Wilderness Education.
Casey worked as a writer and PR specialist for NOLS.