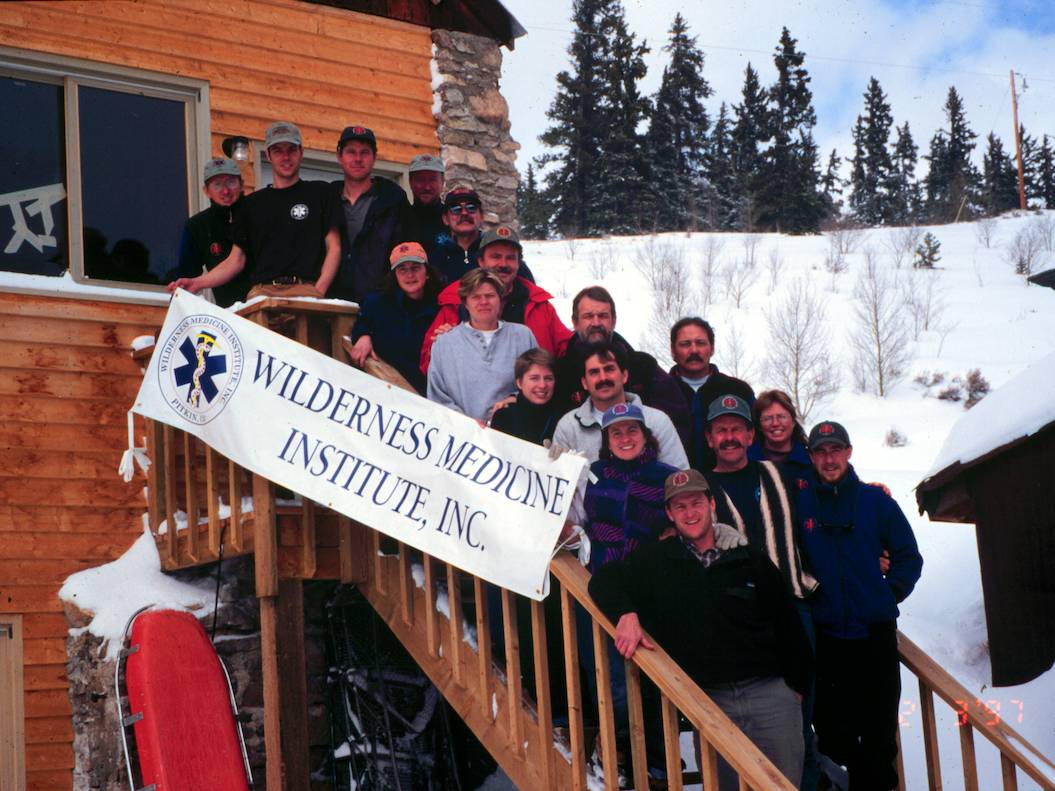 Story by Ben Lester, with reporting by Kate Dernocoeur
In 1990, two people moved to Pitkin, Colorado and opened a business. That was remarkable for two reasons: first, because the move raised the population of Pitkin (53 according to the 1990 Census) by nearly 4 percent. And second, because the business was dedicated to the teaching of a discipline called wilderness medicine.
Roots of Wilderness Medicine
That branch of medicine was still a new idea in 1990; it wasn't really even defined until the mid 1970s, and in 1990 just a handful of folks were teaching it. Melissa Gray and Buck Tilton were among them, travelling around the eastern US in the mid and late 1980s teaching courses for New Hampshire-based SOLO—one of the first wilderness medicine schools in the world.
In 1990, they decided there was an opportunity to expand the business, and relocated to Pitkin, where they founded the Wilderness Medicine Institute (WMI) with an arrangement that made them SOLO's western affiliate. The very first program WMI ran was a 30-day EMT course down the hill from Pitkin in Gunnison, CO. That year WMI trained 83 students on three courses.
Though wilderness medicine education was a new discipline in those days, other innovators were working towards a common goal. Tod Schimelpfenig, then NOLS Risk Management Director, had been teaching courses with a wilderness emphasis for NOLS expedition instructors since the late 1970s. He met Gray and Tilton around 1988 when he visited SOLO, in New Hampshire's White Mountains. After WMI got off the ground in Pitkin, it was an easy decision to contract with Gray and Tilton to provide training for NOLS.
Schimelpfenig gets a twinkle in his eyes remembering those early EMT courses in Lander. "We used the basement of the Noble Hotel for scenarios," he said. "We could control the lights, and there were a lot of small spaces. We put a fogger down there to create smoke. If folks were doing well with the scenario, we'd switch the lights off and turn on some police sirens we'd found to really mess them up."
One of the students on an early WMI course for NOLS was a new instructor named Terri Watson, who in 2019 was named NOLS President. "In the old days, first aid was all about memorization," she remembered. The curriculum that WMI and other wilderness medicine schools taught was different because it emphasized principles and practice "and it taught you to think through real, complex situations."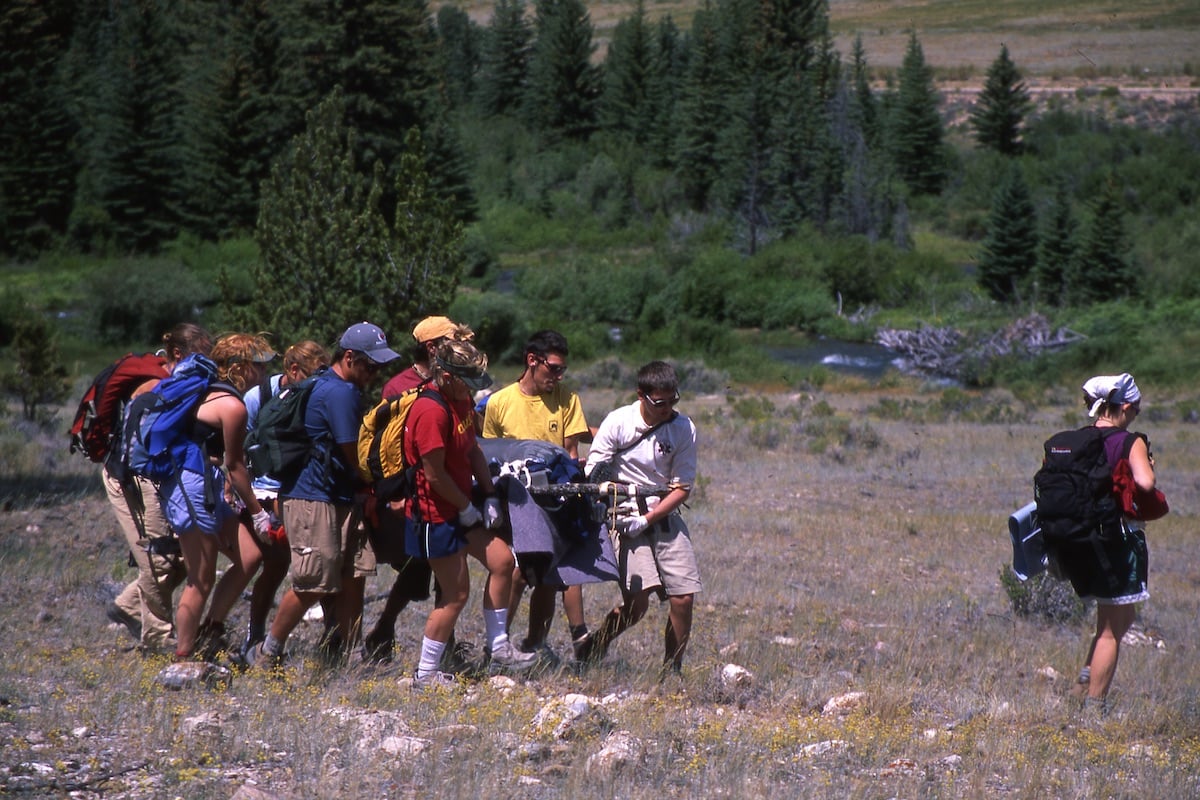 WMI Grows and Matures
Throughout the early 1990s, WMI was a small, stable business. Gray, Tilton, and a slowly growing cadre of part-time instructors including Daniel DeKay, Michael Ambrose, and Kristin McInaney managed the teaching load. The pace began to change in 1995 when Gray brought Judy Crawford and Shana Tarter on as full time staff and instructors.
Crawford had taken an EMT course in 1990. Tarter had been a student on the first EMT course in Gunnison back in 1990, and moved to Pitkin in 1995 with her husband, Steve. "Really, moving to Pitkin might be the wrong way to put it," said Tarter. "The only permanent thing we had was storage locker #11. We drove around the West, teaching courses and rendezvousing to climb."
Gray refined her role in operations. Crawford took on program management. And Tarter backed both up with systems. Someone dubbed the synergistic trio the "Warrior Women of WMI," and the name stuck. Together they led WMI to 1,000 percent growth between 1995 and 2007. "We had different skill sets and attacked problems from very different directions, but we came to decisions easily," said Gray. "The combination was very effective."
As WMI grew, it attracted more talent. Gates Richards was already an EMT when he took what is now called a WUMP (Wilderness Upgrade for Medical Professionals) from Crawford and DeKay in 1996, and took his WMI instructor training course (ITC) in 1998. Gray put an emphasis on educational professionalism in the ITC. Terri Watson took it in 1999, and recalls Gray saying "WMI's product isn't wilderness medicine, it's our instructors. If you can't live up to that, don't show up." But along with those high standards came exceptional support.
Richards remembers, "That first spring I was teaching all the time, and I'd worked three courses in 10 days in three different states. I was exhausted. I found a payphone and called Judy Crawford. She said 'how are you doing?' I said, 'I'm hot, I'm tired, I'm fried, and I'm going to go see a movie, and WMI is going to pay.' And Judy said 'what are you going to see?' That was her only response … They supported me because I was them out there."
Becoming NOLS Wilderness Medicine
The late 1990s were exciting times for WMI. And in the background of all that growth, quiet negotiations had been going on with NOLS. Gray and Tilton wanted to sell the business, and NOLS wanted to supplement expedition enrollment, at that time "in a flat spin," in the words of former board member Michael Schmertzler.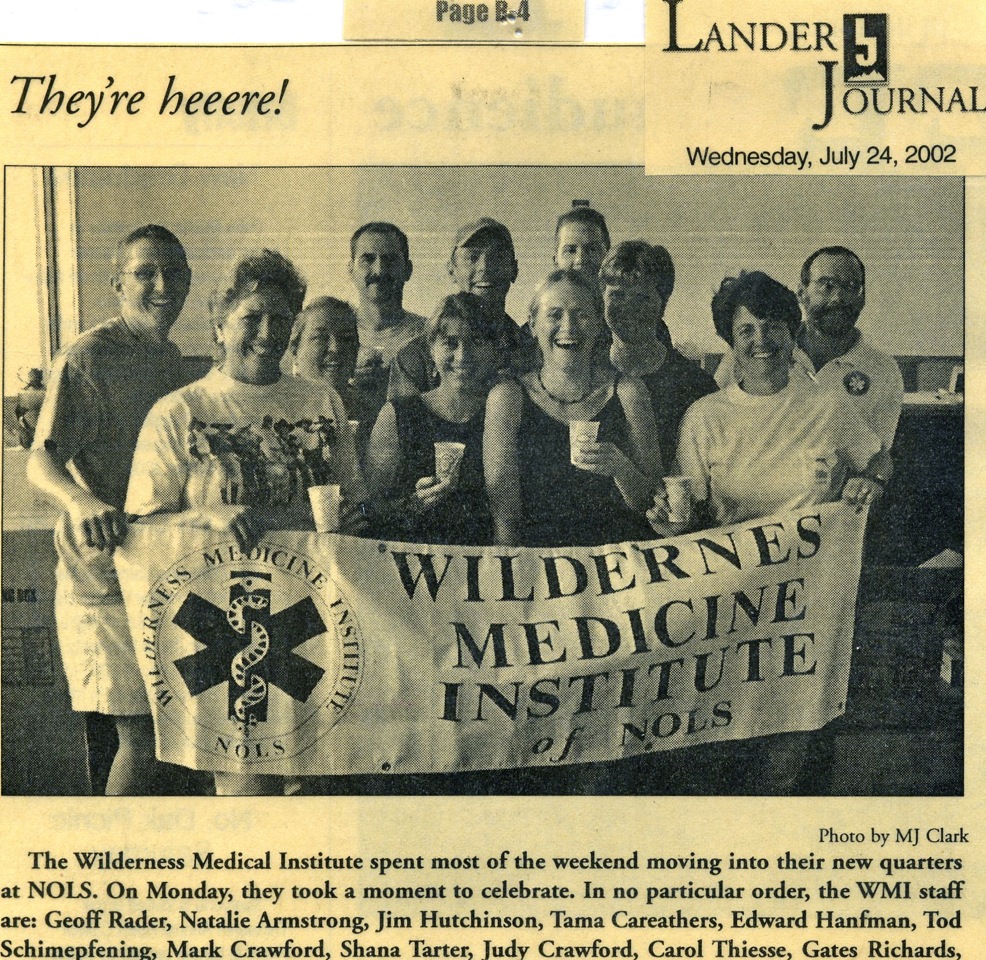 The sale was concluded on September 1, 1999. WMI continued operating out of Pitkin through 2002, when NOLS' new headquarters building in Lander was finished. Some changes have occurred since then. WMI became WMI of NOLS, and later NOLS Wilderness Medicine.
Course offerings have grown to include a Wilderness Medicine and Rescue Semester, a Wilderness Medicine Expedition for doctors and nurses, and a hybrid WFR online and in-person recertification course.
In 2019, NOLS Wilderness Medicine educated 24,400 students on courses ranging from two days to 90.
Courses are hosted by organizations around the globe. Since its humble beginnings, NOLS Wilderness Medicine has provided education to students in all 50 states and 46 countries.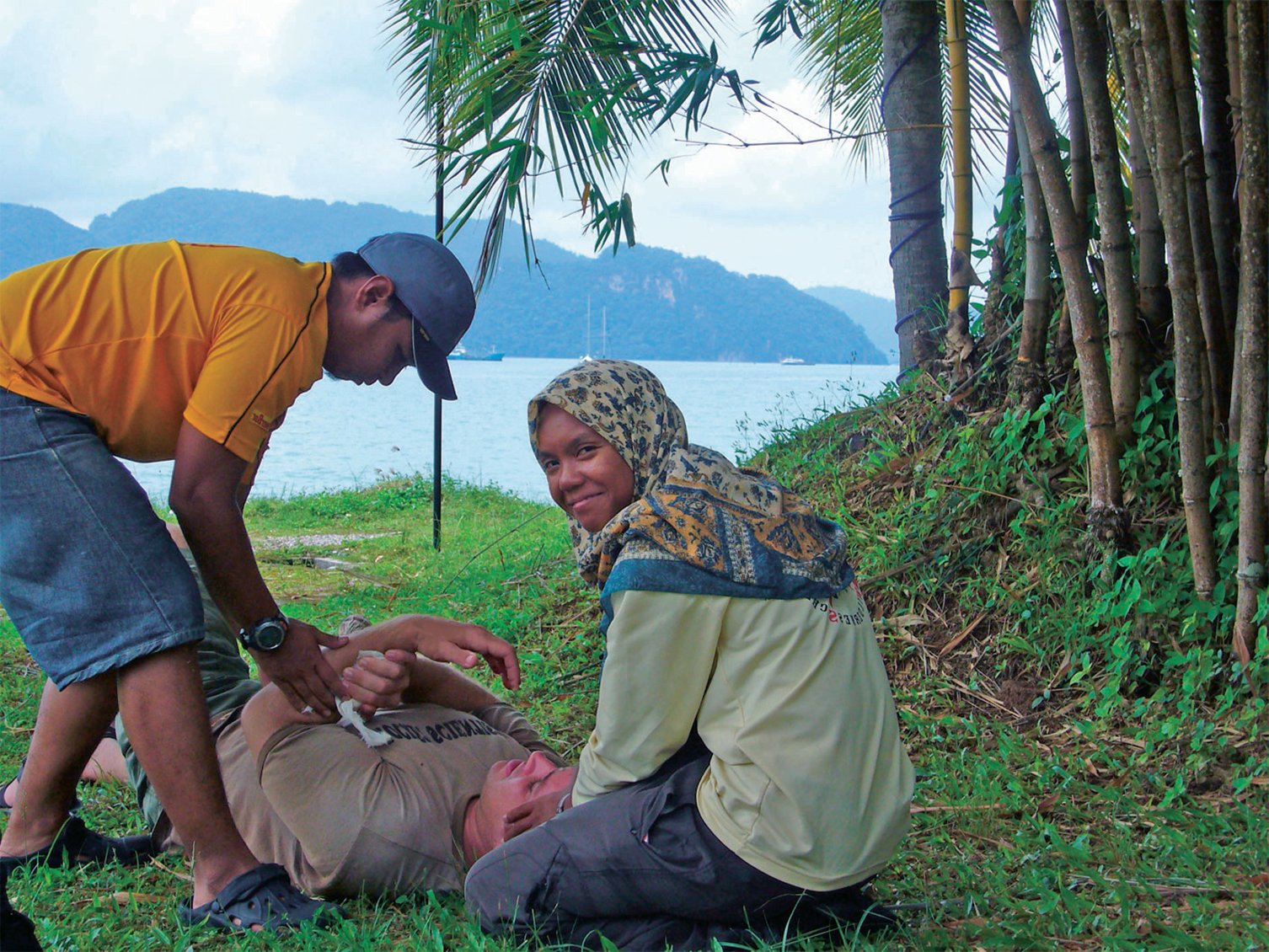 Throughout its history, the business has succeeded by partnering with other organizations. Two of its largest partners include North Carolina-based outdoor education provider Landmark Learning and retailer REI, Inc. Both partnerships have been instrumental in regional and demographic program growth.
Gray is still the director, and she has a loyal team who appreciate her commitment to (as Richards puts it) "Hiring the best people and then getting out of their way."
Richards oversees the EMT program and the Wyss Wilderness Medicine Campus, and Shana Tarter is still the associate director. Tod Schimelpfenig joined the team after the move to Lander in 2002 as curriculum director. Judy Crawford and her husband Mark still teach courses, as do many of the names from the early days.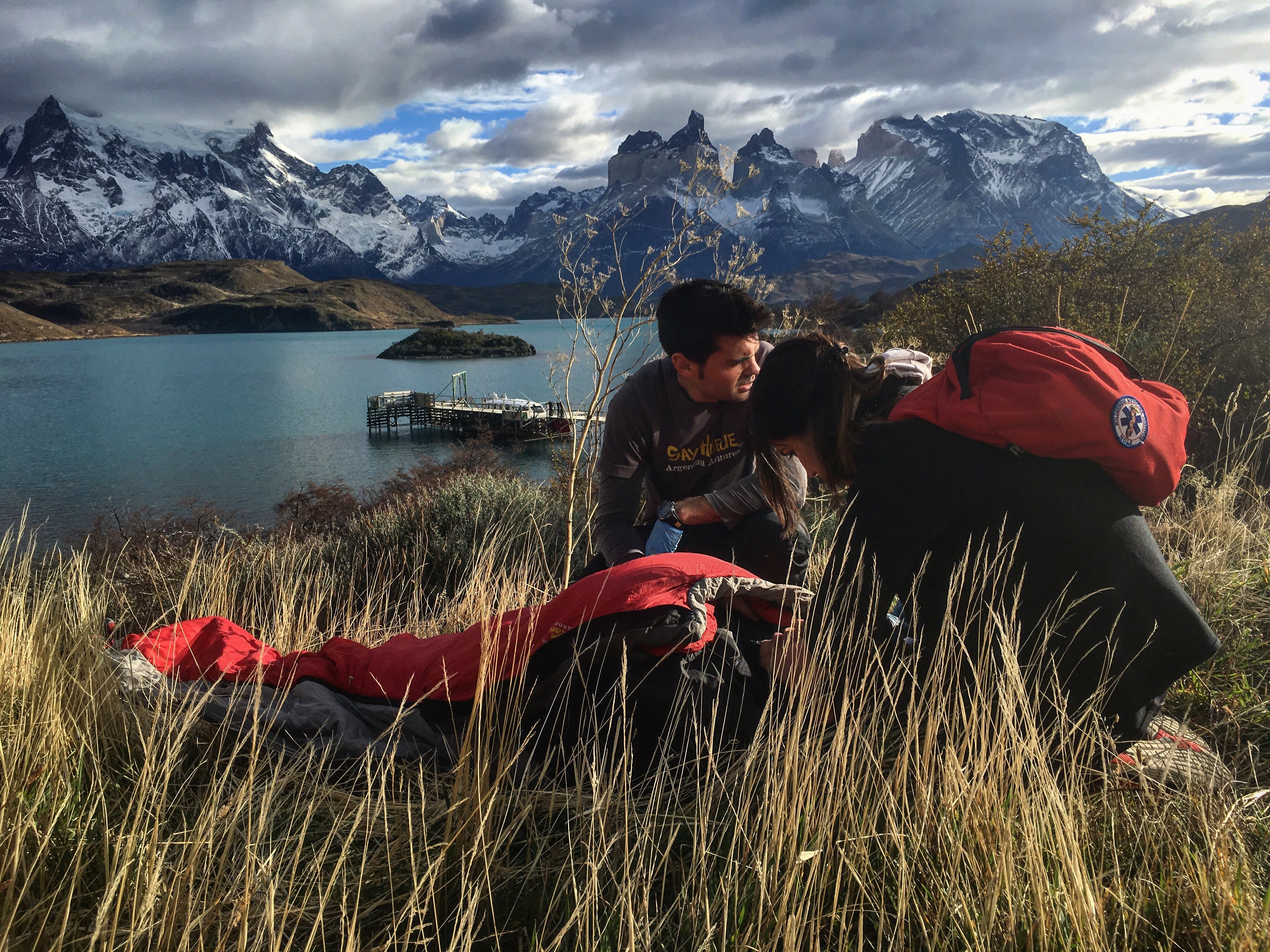 Looking to the Future
The Covid-19 pandemic has affected NOLS Wilderness Medicine as it has the rest of the outdoor industry and the world, and this year NOLS is on track to run only 50% percent of its pre-pandemic course load.
But in other ways, the pandemic may spur future growth. "We're exploring how to better make use of online resources in wilderness medicine," said Schimelpfenig. "We've been thinking about it for a while now, but the pandemic has given us greater impetus."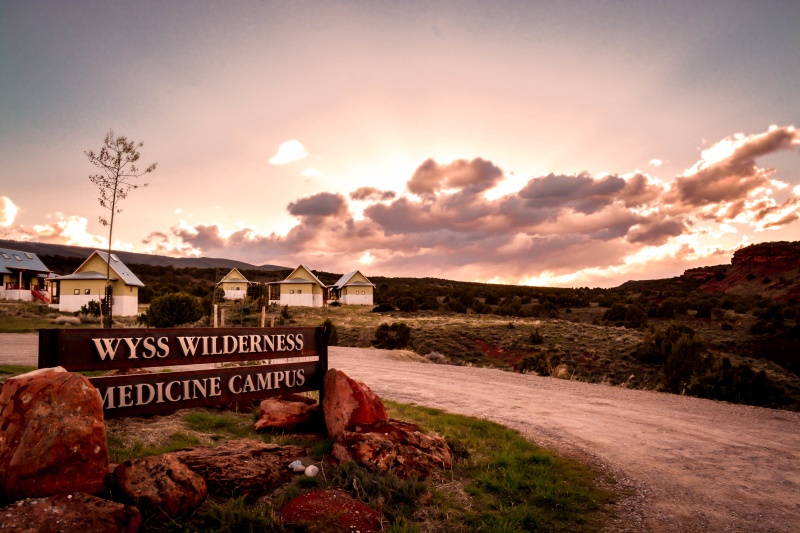 Schimelpfenig is contemplating retirement after nearly 50 years at NOLS and 30 teaching wilderness medicine. Asked what he's most proud of in NOLS Wilderness Medicine's legacy, he says:
"We've trained a lot of people to care for each other. Every time we graduate a class, that's 30 people who have the skills to care for their friends and family."
Gray's greatest aspiration for students when they leave their course is that they won't wish their instructor was there, but instead feel they have the confidence to act on their own.
For the nearly 300,000 graduates who have been trained since WMI's inception in 1990, Gray's wish is their reality.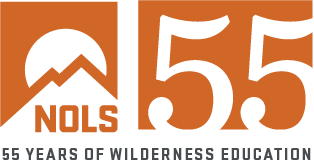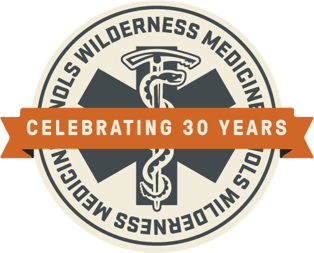 Written By
NOLS is a nonprofit global wilderness school that seeks to help you step forward boldly as a leader.