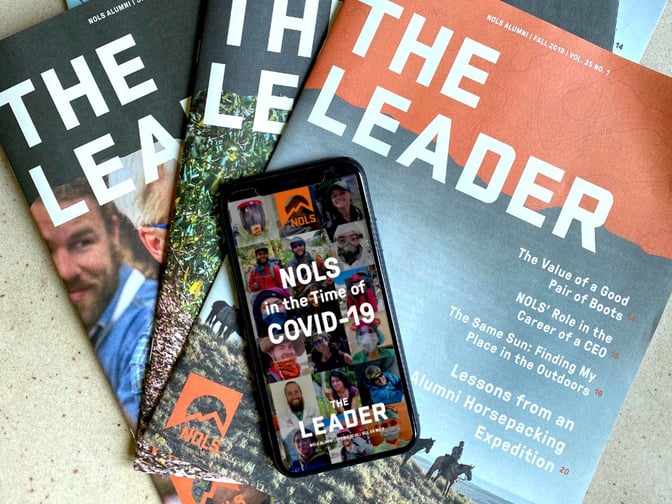 Back in March, the Spring 2020 issue of The Leader was just days away from being printed when COVID-19 struck. As the weeks progressed, courses were cancelled, campuses were shuttered, and valued employees were laid off.
We wanted to maintain connection to our readers, but decided that the cost to print and distribute The Leader was high—too high in light of our precarious financial situation.
The answer: We're sharing our first ever digital-only publication of The Leader alumni magazine.
Once we settled on a digital edition, next we considered how to include all that's happened since coronavirus hit while retaining the rich array of stories that had already been written.
The solution: the first six pages of the e-edition cover NOLS' challenges, solutions, and the value of a NOLS education during the pandemic.
The remaining pages are full of alumni profiles, how-to stories, and feature stories—the content readers accustomed to finding in The Leader.
Unique times call for unique responses. We hope you enjoy this one.
Written By
NOLS is a nonprofit global wilderness school that seeks to help you step forward boldly as a leader.