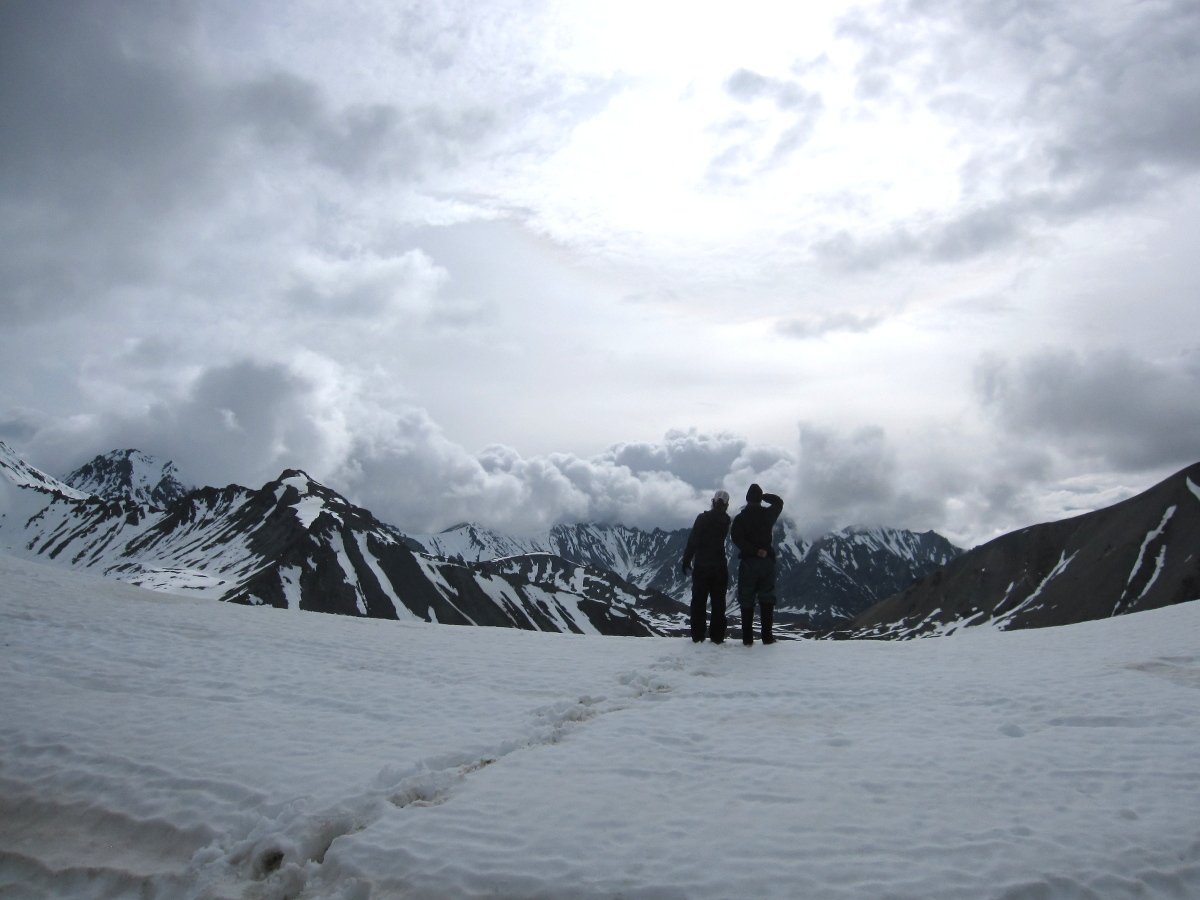 In January 2018, I was perusing the internet for outdoor schools on a whim that perhaps I would apply to a program. I stumbled onto the NOLS website; instantly, I wanted to go.
I found an 8-day women-only backpacking expedition in Alaska. I liked the idea of a women's only trip and I have wanted to camp in Alaska since I was little.
I remember sitting in front of my computer for ten minutes, willing myself to click the "apply" button. I got up, sat back down, got back up, sat back down. I knew there would be no going back afterwards. But I did it.
Thus Began My Journey
Leading up to my trip in Alaska, I had many anxieties, most of them centering around the fact that I would be in a group of strangers for eight days. I had never heard of NOLS (turns out they are pretty well known) and I had never camped in Alaska (turns out it is what I imagined and more).
I have always been shy and, in more recent years, have struggled with the idea of being shy/introverted as a leader. In both of my jobs, I work with vulnerable youth who are typically street-entrenched and often working through some hefty barriers.
They range from 9 -18 years old and, in working with them, I have to build many different kinds of relationships. I do this, but I always wonder, would I be better if I were more outgoing? After all, isn't that what most people look for in a leader? These thoughts were weighing on my mind as the countdown for Alaska dwindled and time grew near.
The first two days of the expedition went fine. Other folks in the group volunteered to be leaders of the day, a rotating role for us throughout the course. This meant I was left to wander near the back, chatting with some of the other women, trailing through the wildflowers.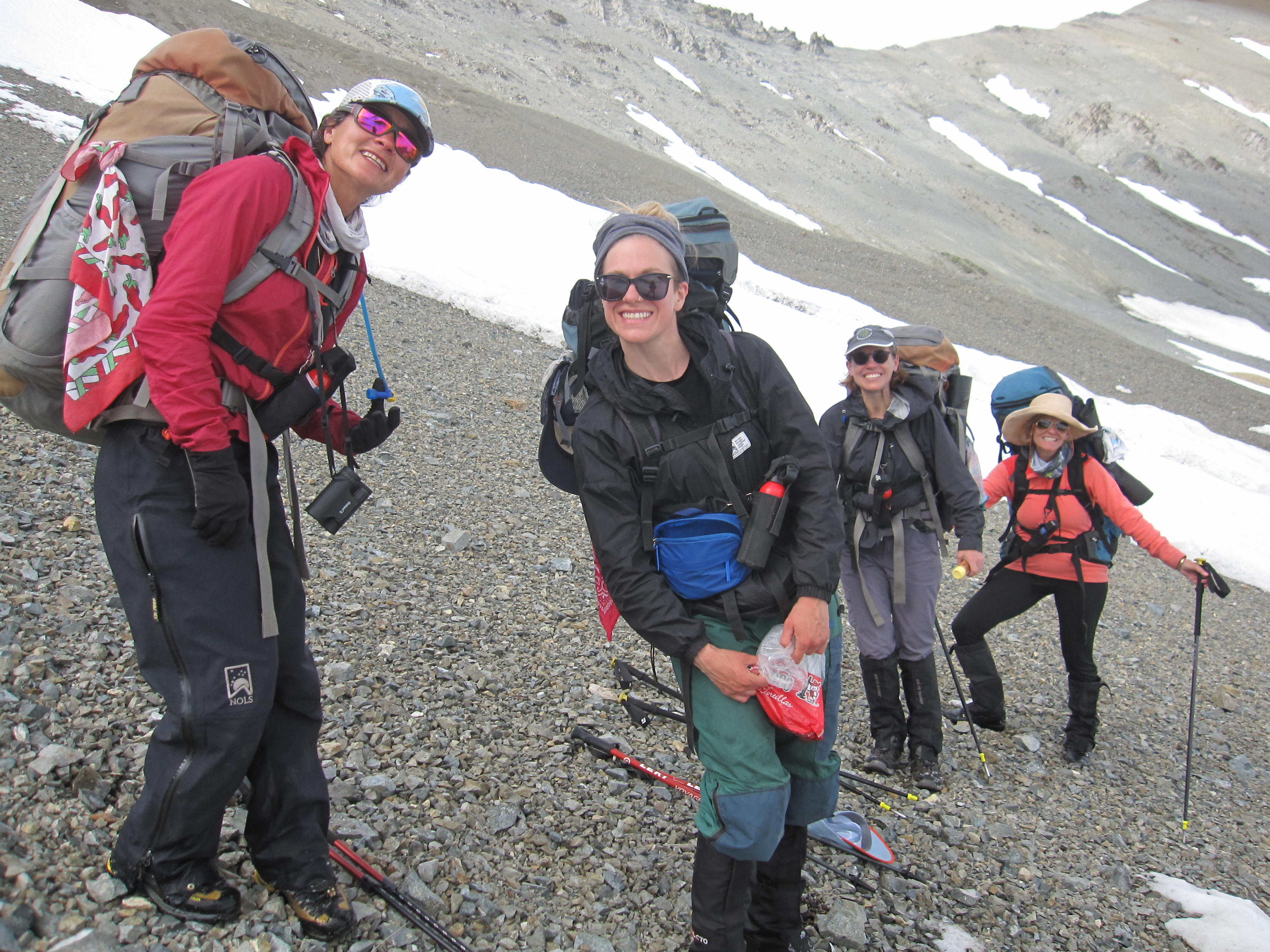 However, after watching one of the women in the group navigate us through a challenging second day, I couldn't help but begin to pick apart my own skills. I had already volunteered to lead the next day, but that was before we spent 12 hours bushwhacking...now, I was wondering how I could avoid leading all together.
The next morning, panic rose in my body, expanding into every cell of my being. It was my turn to lead. Not only do I have no sense of direction, but I would have to lead a group of people who would be looking to me to be fun. Did I even know how to be fun?
As we went over our route in the morning, I sat on the ground reviewing the map and wondering how I was going to pull this off. I remember swallowing a few times and telling myself that I was brave, I could do the thing. I wanted to cry.
Instead, I folded up the map, tucked it into my front pocket, and off we went. I was at the front of the pack, traipsing up a mountain, looking for the "pass," hoping it would be as obvious as everyone said. In between, I'd scan the horizon for a bit of conversation I might pass along to the group.
And then, somehow, the rhythm of the hike took over.
The blue skies rippled between the mountain tops and the snow shimmered. It was powerful. I realized I didn't have to talk to the whole group all at once; after all, that would be impossible. I could talk to them one by one, or two at a time. In small bits, it would be fine.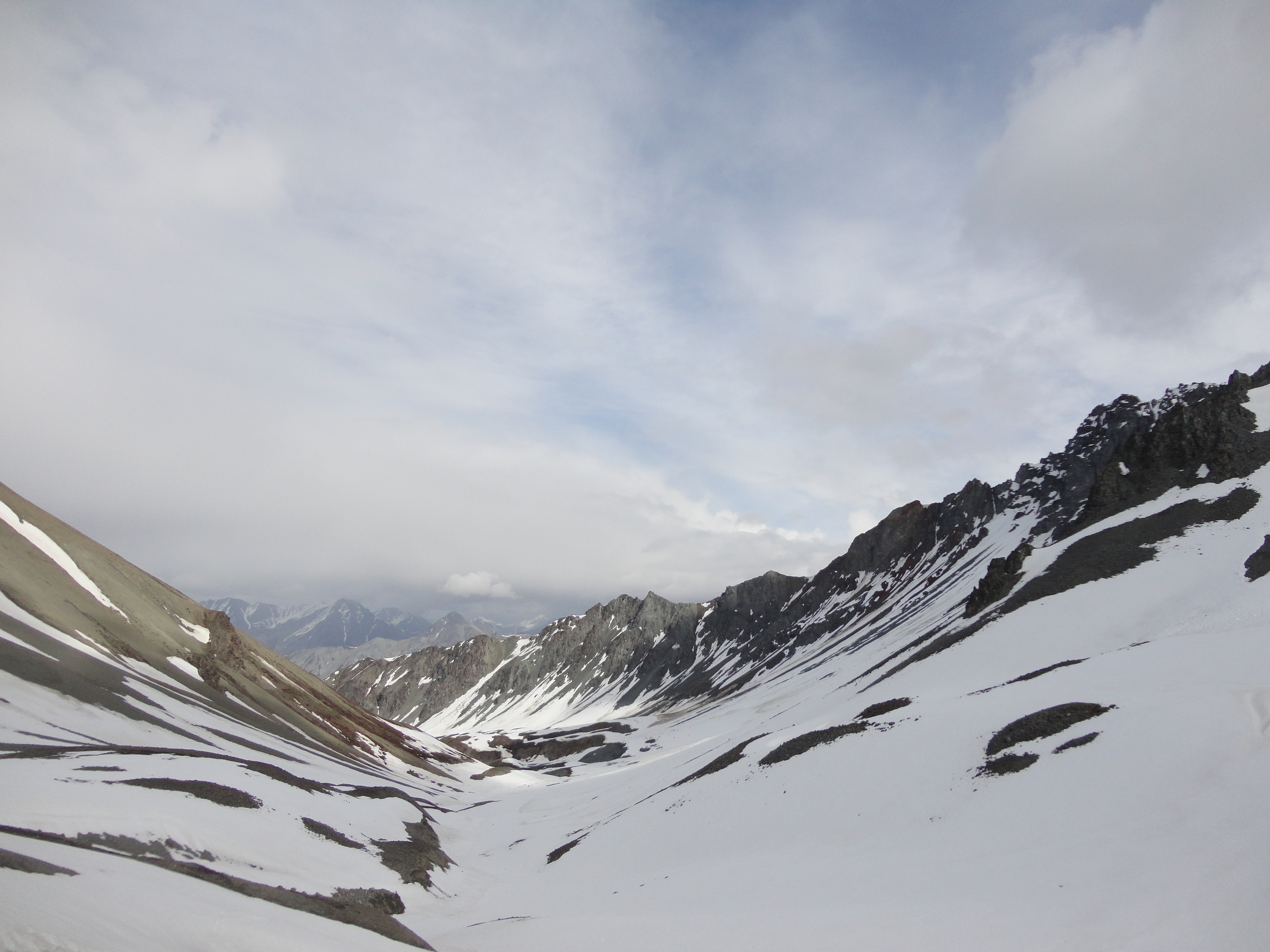 I was able to calm my inner voice just enough to quiet the panic to a dull ache at the back of my head. And then, after a lovely trip over the pass of the mountain, the blue skies turned and it began to hail. And then pour rain, sheets and sheets of rain.
We were about eight hours into the hike, trudging knee-deep in snow and at least 45 minutes from our intended camp. Because of the Alaska summer light, none of us had realized it was already creeping past 8:00 p.m. A decision had to be made and the group was split. Some of us, myself included, wanted to carry on and find the campsite, whereas several others wanted to set up camp where we were.
The area was less than ideal: hardly a flat spot existed, the tundra was squishy and soaking wet, and giant rocks were everywhere. But we were near the river for water with just enough space to squeeze in a kitchen area away from our tents.
I Had to Make a Decision.
Soaked through and through, I had to decide. I felt exhausted and overwhelmed. This final call seemed an accumulation of my day's anxiety. With rain cutting through us, the river roaring down the mountainside, I felt like I was going to break. Who was I to decide? What did I know?
I wanted so desperately for my NOLS instructor to take over. But then I remembered something. That I had built communities before. That being a leader didn't mean anything more than taking care of the people around me. I could do that. Maybe I didn't know how to be an extrovert and I didn't know all the outdoor skills I wanted to, but I did know how to build community. I did know how to take care of people.
So, after listening to what people had to say, I decided to choose for the ones who were tired and wanted to stop because, in the end, that mattered to me the most. And the truth was, as soon as I slid my backpack off, I felt immense relief that we were no longer moving. My limits had been reached.
The next morning we settled into a circle in order to debrief the previous day. I prepared myself for criticism. All I could see were the mistakes I had made and the skills I lacked, and I felt certain that was all others were going to see as well.
One by one, each group member gave me feedback. At first, I was tense, every muscle in my body pulling inward, on the defense. Slowly, as I actually began to hear what people were saying, I realized they weren't tearing me apart. They had insightful comments and positive feedback.
When it was my turn, I started to talk and then, to my surprise, choked up on tears instead. I didn't realize until I started talking how much leading the group had affected me. There was so much worry I carried inside the whole time, not just about leading the group but worrying that everyone was going to criticize everything I did. That I hadn't been good enough. All of these feelings ran deeper than I had ever imagined and the acceptance I had received from the group was healing in a way I couldn't have expected.
That is when I fully, in my body, heart and mind, realized each person belongs to the group. Each one an important piece of the community. And if I believed all the others were a valuable part of the team, then it reasoned I must be as well.
Hiking on the trail in Alaska taught me something. And it wasn't in a profound, movie-esque, earth-shattering way, but rather a slow build throughout the trip.
I realized that I might not have the most experience or skills in the outdoors, but I could learn them. And I might not be the most extroverted human out there but I didn't have to be. Someone else could be and there would still be space—a need—for me.
As an introvert, I've spent a lot of my life observing people. This has given me the ability to read people really well. During the trip, I was able to stay in tune with the rhythms of the group. I could sense what people needed and adjust accordingly. This was my gift I brought to the community we built.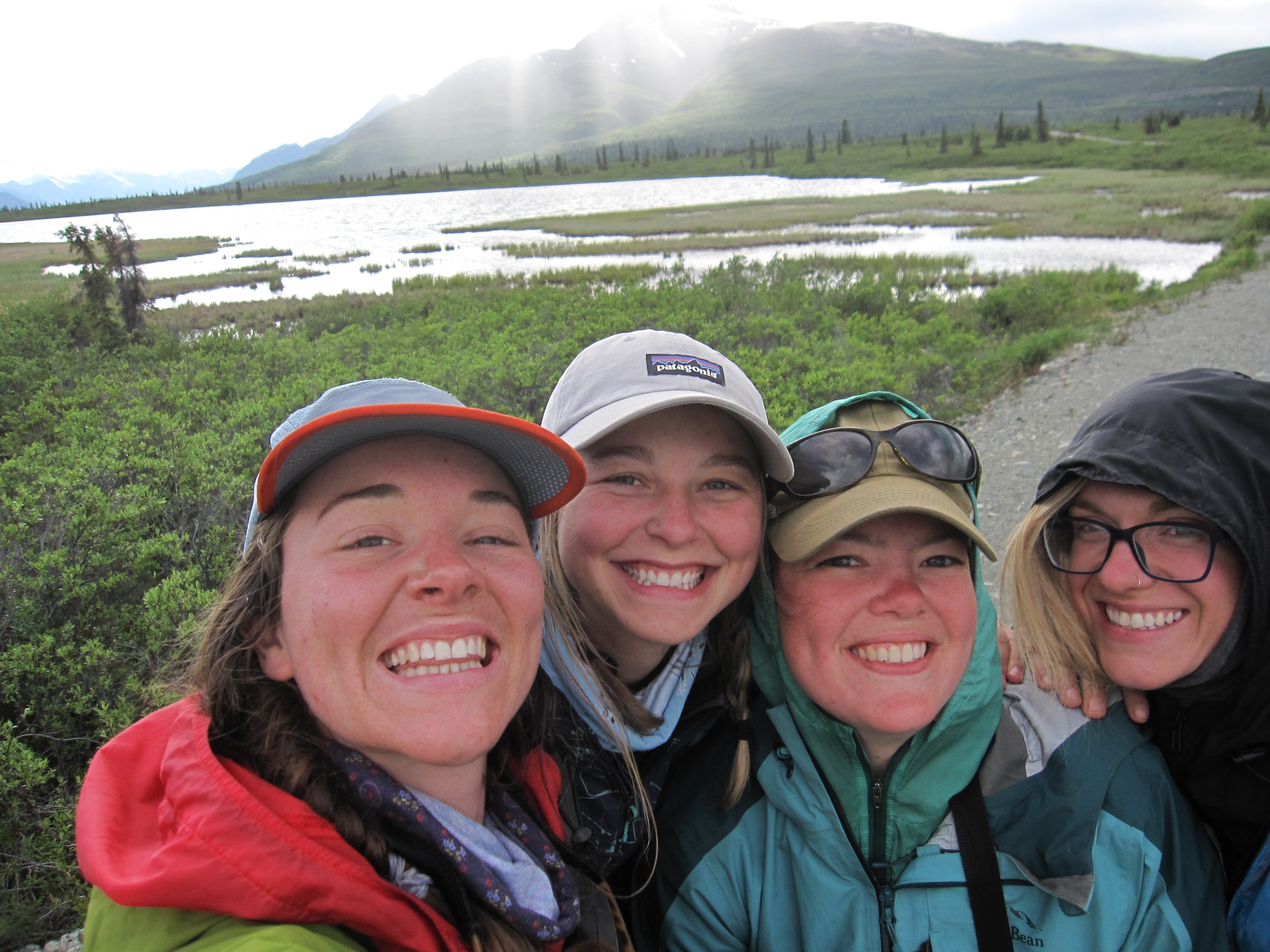 Once I returned home, I decided to go back to school and apply for an outdoor education program. I knew that I wanted to lead groups on outdoor expeditions. In fact, I had known this for years, carrying it like a secret stone in my pocket, but I never wanted to acknowledge it out loud because I didn't believe I could do it. Leaving NOLS, I knew that I could do it. I knew it was time for me to do it.
It feels important to me to understand this. I want to show others, especially the youth I work with, that each person has their own gifts. It is our responsibility to own those gifts and put them out into the world. And yes, it feels scary and vulnerable and overwhelming but we have to do it anyway.
I think that is what I walked away with: we have to be exactly who we are. If I show up authentically as myself, it gives permission to others to show up, to be themselves. And as cheesy as that sounds, this is what builds a strong community. If we all had the same skills, the group would fall apart.
When I think back to that morning when I was sitting on the ground, after hearing all the feedback from my group and just crying crying crying, I remember wanting to hold myself. To actually give myself a hug because for the first time in years, maybe even ever, I finally saw myself as a whole picture. Not just my flaws but everything that made me who I was.
And I finally understood that it was enough.
Explore all NOLS Backpacking Trips
Written By
Natasha Gold advocates for vulnerable, street-entrenched youth, connecting them to resources and supports through her work at an emergency youth shelter. She also likes to climb things, throw stones into the ocean, and read books in trees. She lives in British Columbia.