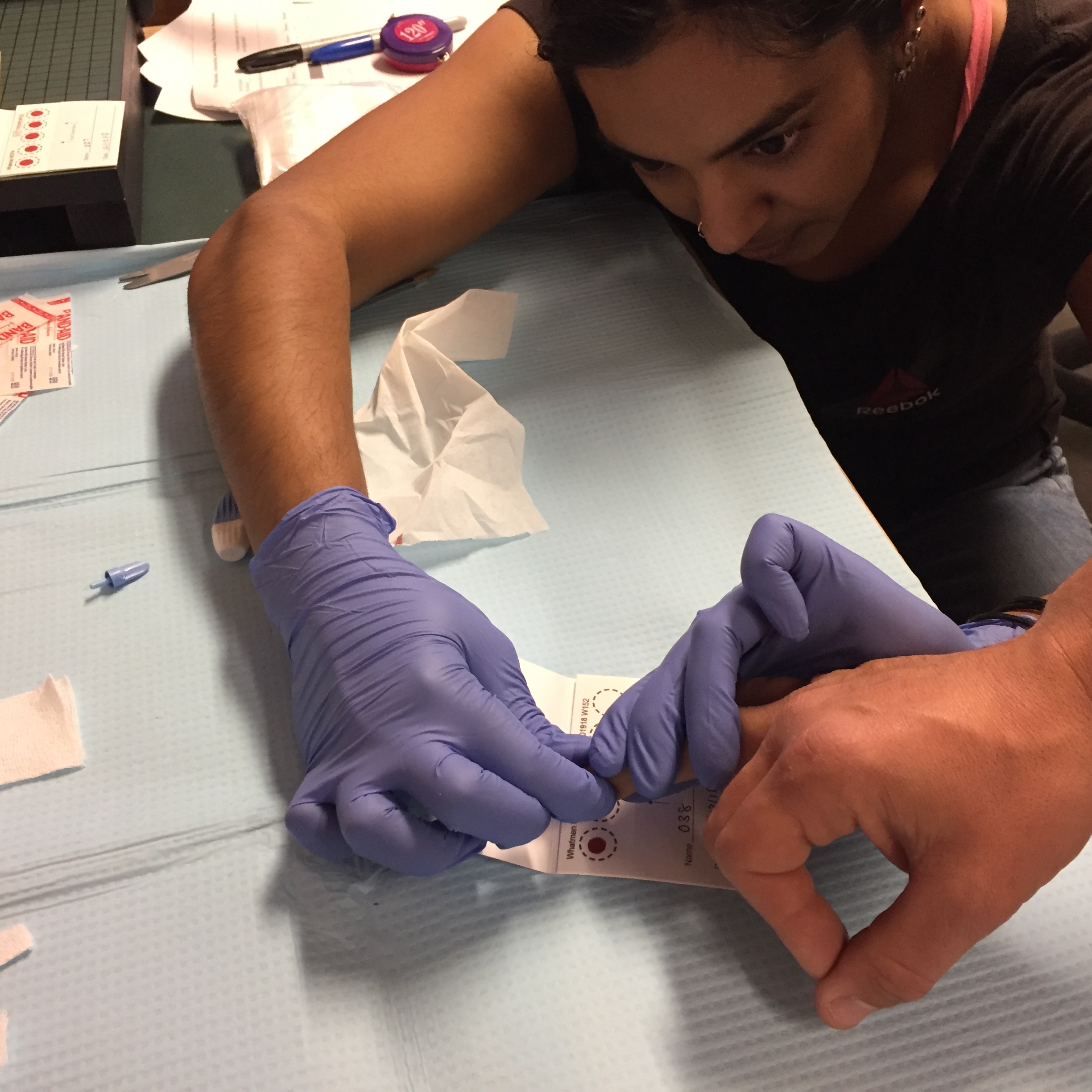 How can NOLS courses help us plan for long duration space flight? You may know that NOLS works with astronautsand other NASA staff, taking them into the backcountry for experiential lessons in expedition behavior, teamwork, and leadership.
Navigating miles of rocky terrain becomes a lesson in communication and teamwork. Living in a small group for an extended period creates strong bonds and inspires new and successful ways to work together. NOLS students learn to manage limited resources, interpersonal dynamics, and an unpredictable environment.
Notre Dame PhD candidate Mallika Sarma sees another way that NOLS expeditions can be helpful in planning for humans' future in space.
Mallika is a graduate student in the Hormones, Health, and Human Behavior Laboratory in Notre Dame's Department of Anthropology who views NOLS expeditions as excellent analogs for space expeditions.
She spent last summer and fall investigating how interpersonal social dynamics affect stress (as measured by energy expenditure, stress hormone levels, and immune function).
Mallika worked with 75 student volunteers on 10 NOLS semesters, investigating how their physiology and behavior changed in response to the novel and challenging environments they encountered during the semester.
She used surveys to quantify social support offered and received, friendship, and self-perceived resilience; and she measured body composition, energy expenditure, hormones related to stress and social behavior (cortisol and testosterone) and immune function throughout the semester.
The student volunteers contributed saliva samples (for instantaneous cortisol measurements) before, during and after challenging travel days in the mountains, at the crags, and on the rivers. They gave finger-prick blood samples (for immune function measurements) and fingernail clipping samples (for long-term cortisol measurements) between semester sections. And Mallika, along with her research assistant (and NOLS instructor) Sarah Martin, measured their body composition (weight, lean mass, and fat mass) between sections.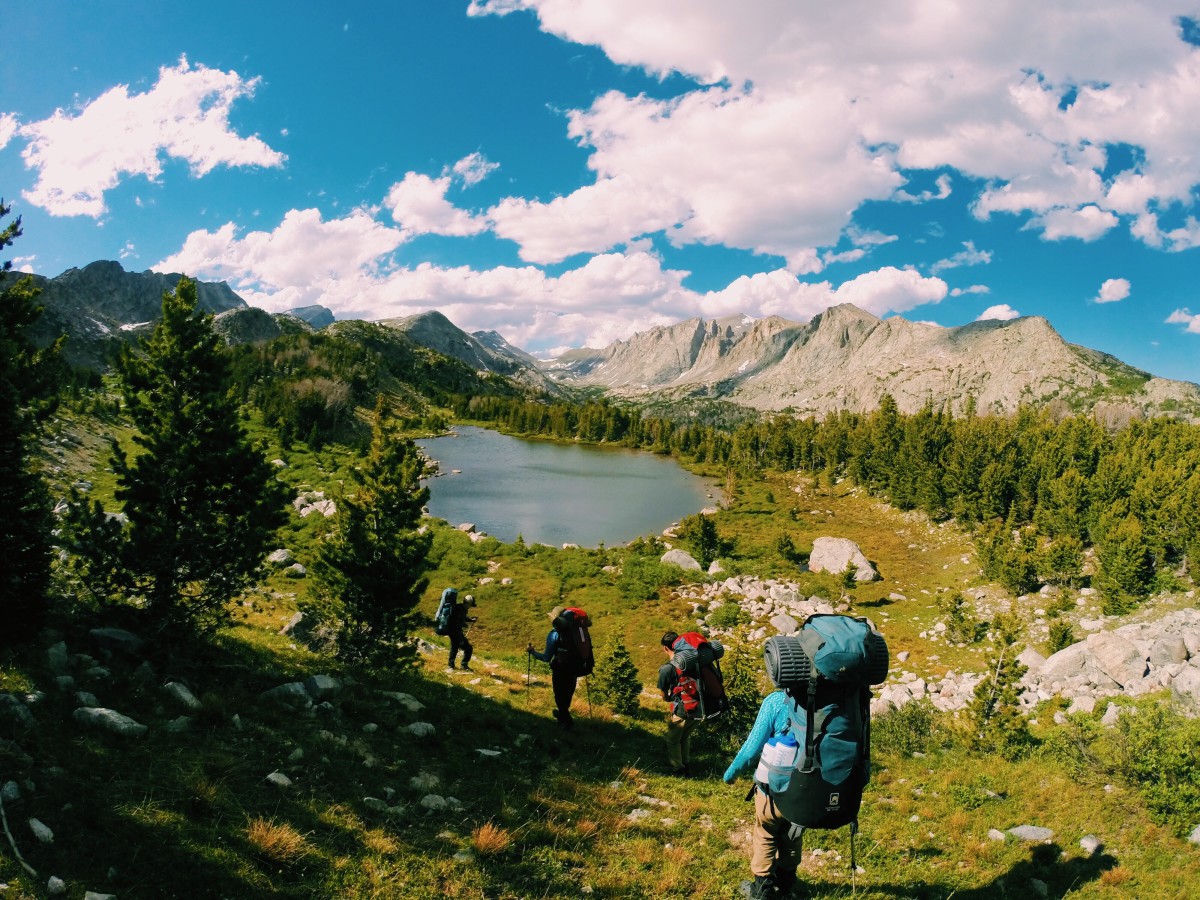 Previous work has shown that energy expenditure increases in response to new environments, and increased energy expenditure leads to changes in body composition. Mallika's preliminary work with 10 student volunteers on two NOLS summer instructor courses suggested:
Expedition members who offered more support expended more energy than others, and those who saw themselves as resilient expended more than those who didn't.
Friendship alone was unrelated to energy expenditure. Importantly, though, the expedition members who offered more support received more support in return, resulting in no net difference in energy expenditure related to offering support.
As Mallika analyzes the hundreds of fingernail, blood and saliva samples she collected during the fall and is able to correlate those results with body composition and support, friendship and resilience data, we will gain new insights into how we can bolster performance, increase resilience and keep group members healthy on extended expeditions on earth and in space.
Learn more about what's going on with research at NOLS.
Editor's note: Story adapted from the Spring 2019 issue of The Leader.
Written By
Shannon has been a NOLS instructor since 1999 and has been deeply involved in curriculum review and revision as a Program Supervisor in Alaska in the 2000s, as Research Manager from 2014 to 2020, and as Expedition Curriculum Manager since 2020. Her long tenure with NOLS and graduate studies in ecology give Shannon a unique perspective on reviewing and fostering positive adaptation to NOLS curriculum. Shannon has been a key figure in the creation of the NOLS Living Curriculum Initiative, which garners curriculum input from across the school, resourcing the many specialities and knowledge skill sets our instructors bring with them to NOLS. In her free time, Shannon enjoys running across the spectacular mountains and plains of Wyoming with her dog.