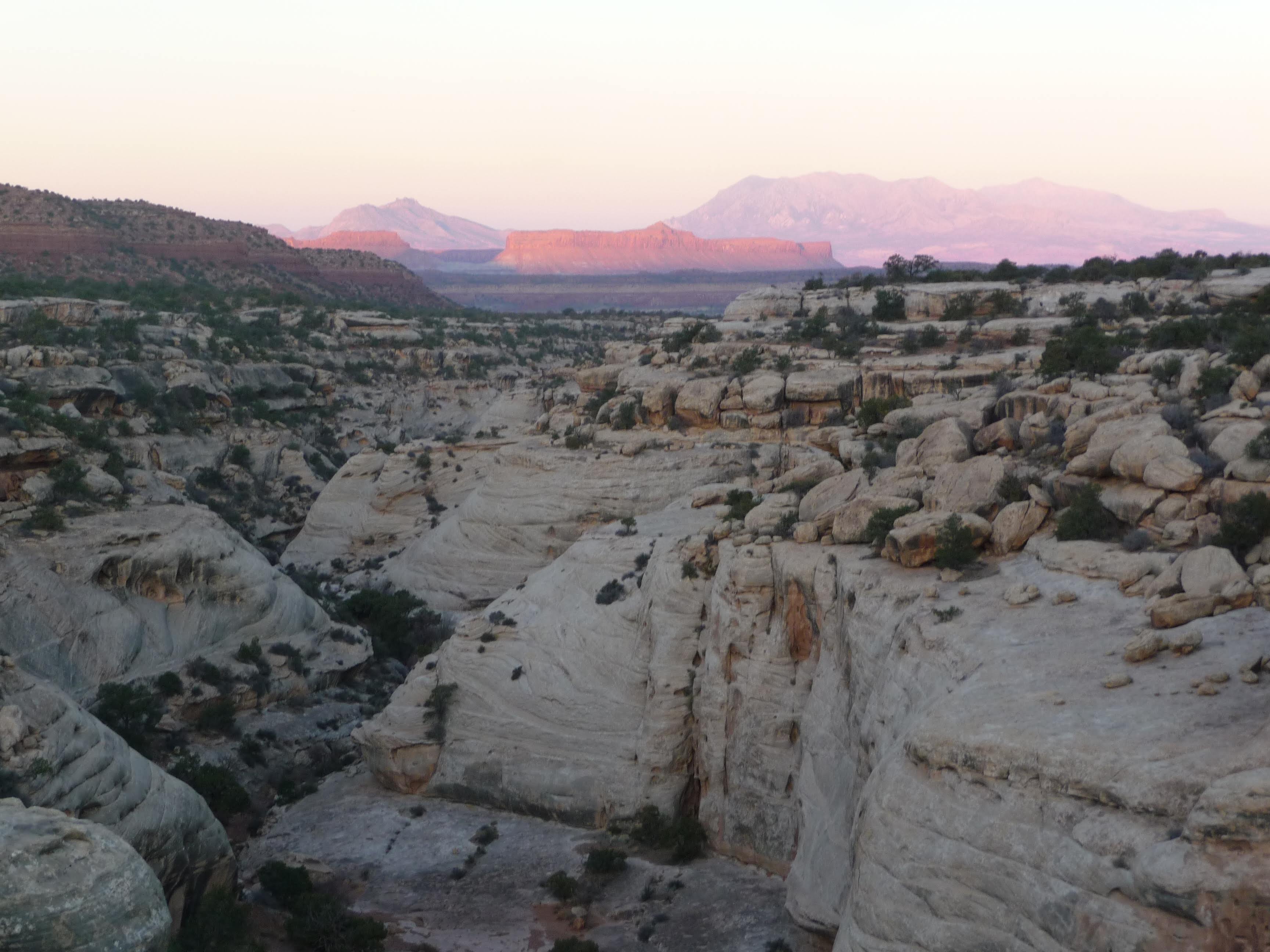 Mat is the Summer Program Manager at Summer Search—a nonprofit that empowers young people who face systemic oppression by providing a unique combination of social-emotional mentoring, post-secondary advising, and summer leadership experiences—such as a custom course hosted by NOLS. He has directed a summer camp that taught peace, social justice, and environmental stewardship. He has also engaged high school students in community service and led service trips to developing countries.
Mat and his husband were part of a group of nine students that completed NOLS' first LGBTQ+ expedition into the canyonlands of Utah. We caught up with Mat after his course to learn more about his experience.
How would you describe your relationship with nature prior to taking your NOLS course?
I've spent a lot of time in nature throughout my life and have fond memories of squirreling away into trees to read books or relaxing as I enjoy the sun, the breeze, and the smells.
Living in the city I miss nature terribly and try to find a few day trips each year to go hiking, but it is never enough. It's also hard to truly feel the urgency needed to protect nature while living in the city as everything here is so removed from nature.
As a member of the queer community, what are some challenges you've faced, if any, while recreating outdoors?
As a child who was often identified as "effeminate" or "different", it wasn't so much that I was told I couldn't experience recreating outdoors as that communities that would have given me access were very male-dominated and spoke of what it meant to be a man in a toxic manner. Nature was presented to me as something to overcome and/or master. That wasn't something I was interested in doing; instead, I wanted to enjoy nature and find balance with it.
During my childhood, church camp was a place where I felt I found that balance and was able to go camping in the woods and eventually become a counselor. After coming out, I had to leave—it was made clear that my entire self was not something I could be and still work there.
What inspired you to enroll in NOLS' first all-LGBTQ+ expedition?
Honestly, I enrolled by chance. My husband said he wanted us to go hiking and gave me a set of dates. Part of my job is to send students on summer experiences and so I was quite familiar with NOLS and checked what trips were available on those dates. I was surprised and excited to see the LGBTQ expedition and it felt right. Neither of us had had official backpacking training before and to do it in a community where we knew we would be able to show up as a married couple with our flaws and our strengths felt like an opportunity that we should take advantage of.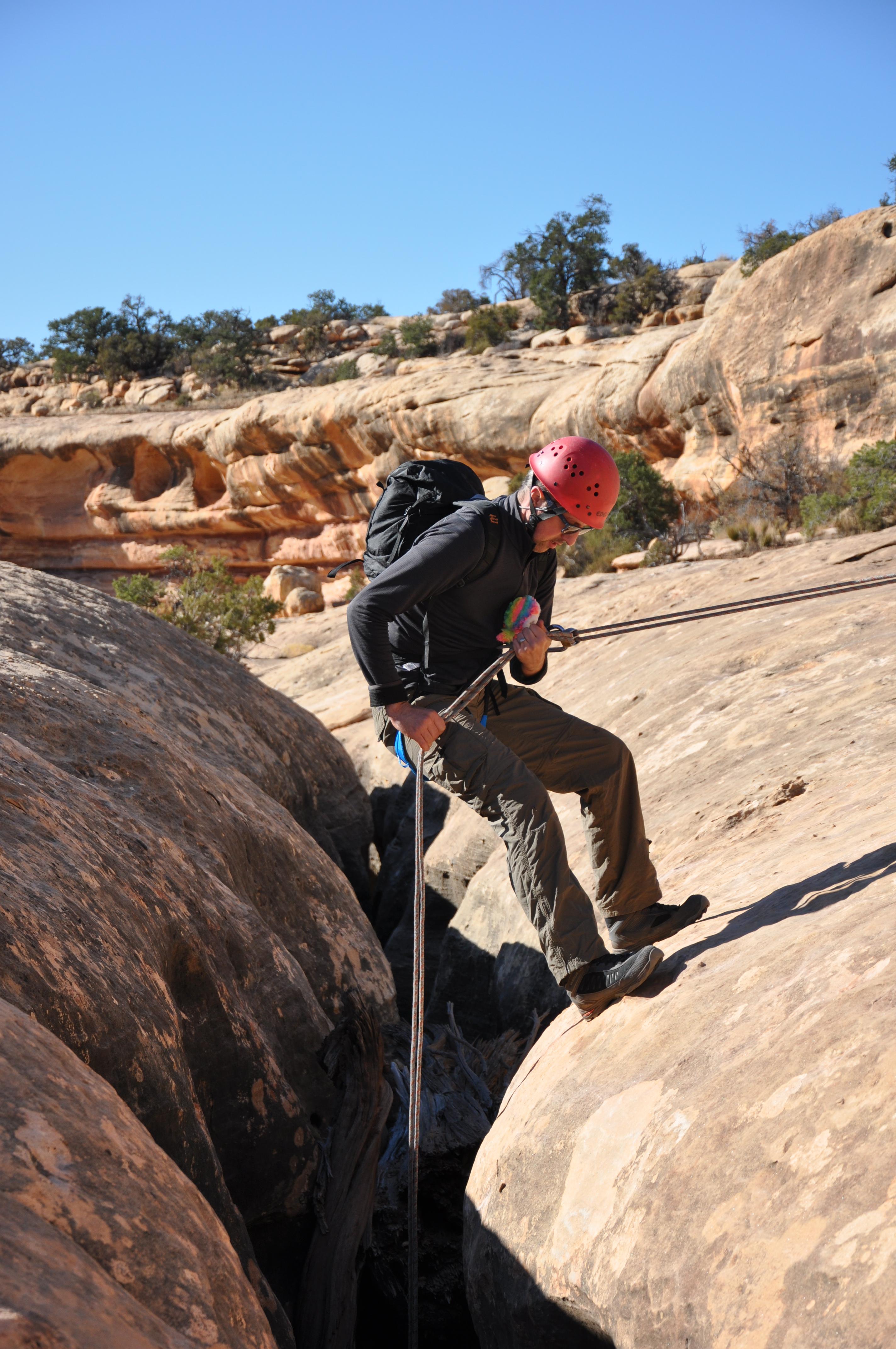 Did you have any concerns before starting your course? If so, what were they?
I'm 38 and my husband was 41 at the time. We were nervous that the trip would be only for folks in their mid-20s and that we would hold people back. I had heard really amazing things about the people of color affinity expedition so I was really hopeful that this would also provide a meaningful space and would help me to connect to my Queer identity in a way that I don't get to do naturally in my day-to-day life.
How did your instructors help create an inclusive and educational environment specific to this group?
Most folks came in incredibly open and excited to have an inclusive space that could hold everyone. The instructors, of course, modeled this and supported conversations to help us explore what an inclusive space looked like to our group. One of our instructors brought in a number of articles and resources for us to think about and explore during our expedition.
What conversation or experience stood out most during your nine days in the Utah desert?
I think the conversations that most stood out to me were how everyone's experience in coming out impacted their identity and shaped many of our strengths and insecurities. One person who came out to friends in their late 20s said that they primarily had straight friends, while many who came out in their teens or early 20s primarily had friends who fell amongst the queer spectrum.
Many folks felt like they weren't "queer enough" as the message we receive from society depicts a very narrow version of what it means to be queer and works to categorize each person into words like "femme" or "butch." We also talked about how many times words like "heteronormative" are used to accuse others of accepting the rigid structure of an oppressive power. In these discussions, I feel that we all felt like we could relax and breathe a bit more. We could have conversations that exposed our vulnerability and learn from one another.
What is one outcome from this course that you didn't expect?
I think it was an immense sense of contentment about my life. I came back and felt like I didn't need to hustle to reach the next level of some societal hierarchy but was able to look around at everything that was in my life and see it as enough.
I've traveled a lot and have had this experience with material possessions before, but this time it was different—it was deeper and more connected to my need to perform for others or to access what others told me I should value. Instead, I felt freer to define what was important to me and relax and enjoy my day-to-day life. I am enough.
What advice would you give to students who are considering a NOLS affinity course?
To me, affinity courses should be a staple of any leadership program. If we fail to talk about our identities when we talk about leadership, then we are ignoring how the world responds to us and we respond to the world. This course was simple in that there was no master curriculum that tried to teach me who I am, but instead, it included me and people like me as it talked about the world around me. It made me feel validated and heard. It was nice to take the time to do something for myself in this way.
If you're looking for an experience similar to Mat's, check out all of NOLS' Affinity Course offerings.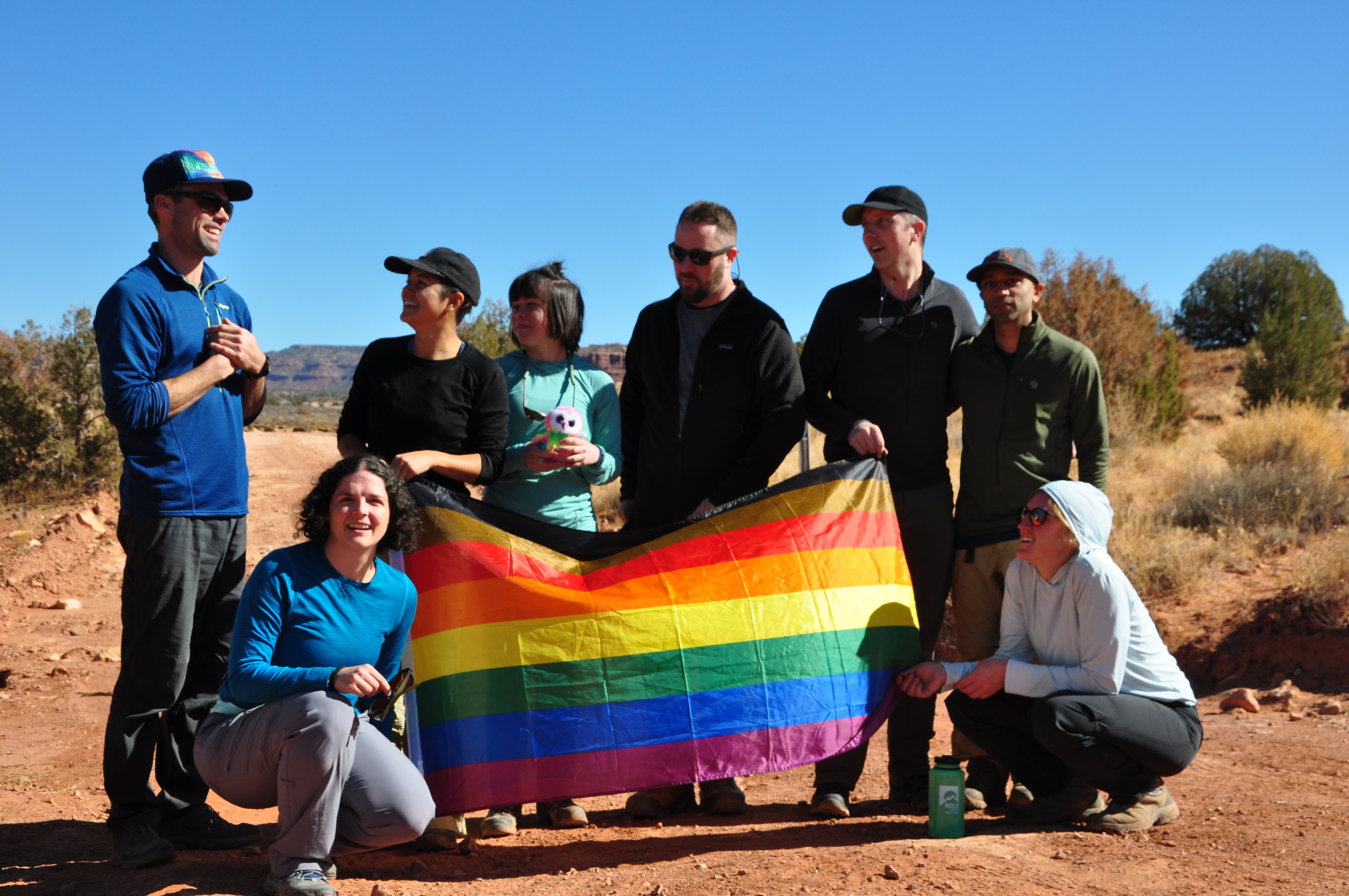 Mat's coursemates celebrating the start of their week-long adventure into the canyonlands. Photo by Emi Birch

Ready to embark on a life-changing adventure in the great outdoors?
Explore NOLS Backpacking Trips and join a unique and inclusive community that celebrates diversity while experiencing the wonders of nature. Whether you're an experienced outdoors enthusiast or new to backpacking, NOLS' Affinity Course offerings, like the LGBTQ+ expedition Mat was a part of, provide an opportunity to connect with your identity, learn new skills, and create lasting memories. Don't miss out on this empowering and transformative experience. Take the leap and discover your true self amidst the breathtaking landscapes of Utah's canyonlands. Check out NOLS' Affinity Course offerings now!
Written By
NOLS is a nonprofit global wilderness school that seeks to help you step forward boldly as a leader.